Looking for a fun way to surprise your teenagers this Easter? How about an Easter Egg Hunt for Teenagers full of Eggstravagant puns and FUN! Easter For Teenagers is sure to be a hit with egg puns and Easter Printables!
Let's make those teenagers work Eggstra hard for their Easter Surprise!
Okay, okay, I'll stop! I'm just so Eggstatic. Whoops!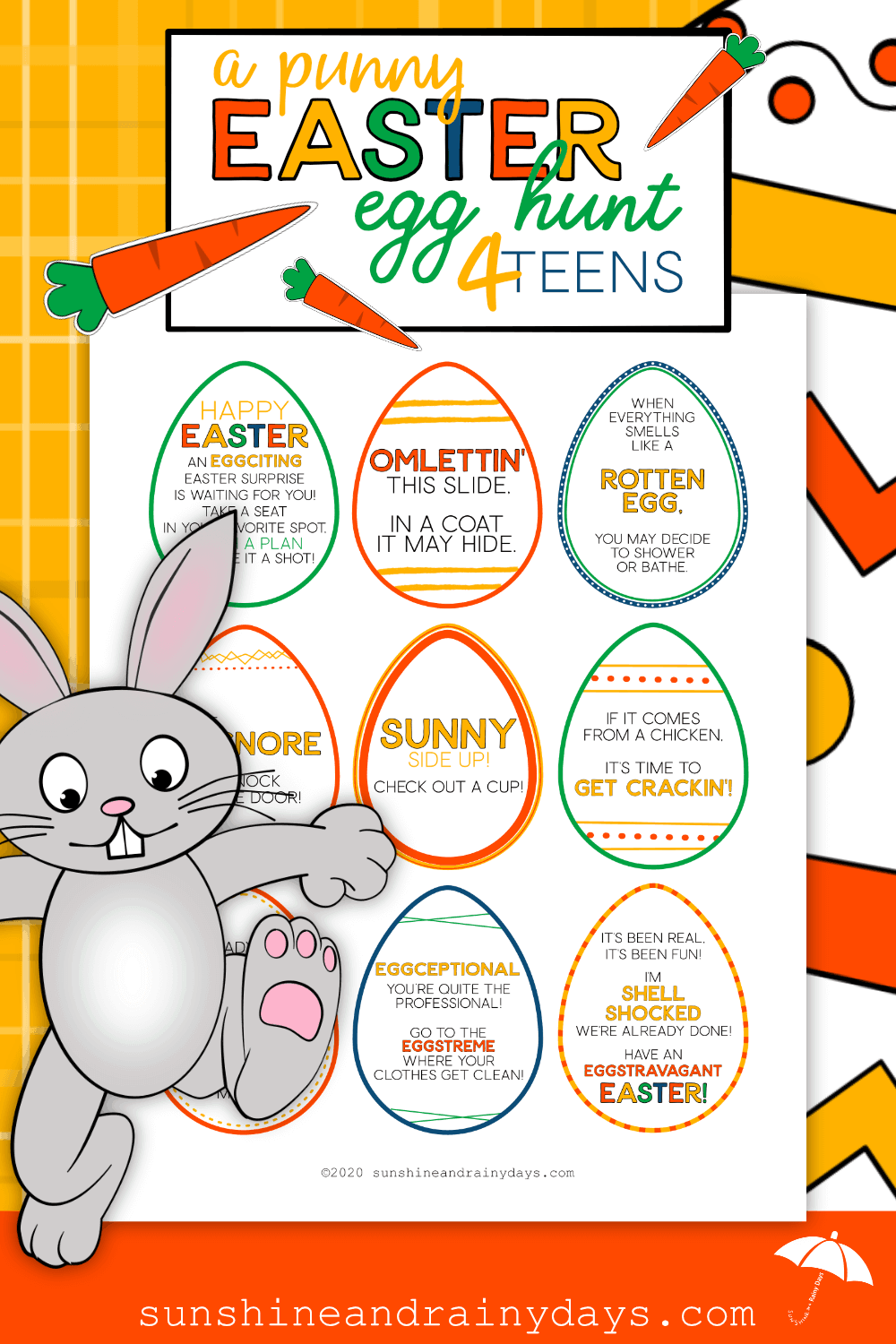 How to Make The Easter Egg Hunt Happen
This post contains affiliate links. When you purchase through an affiliate link, we receive a commission at no additional cost to you. Disclosure.
Purchase an Easter Surprise for your teenagers! You will find a few ideas at Easter Gift Ideas For Teenagers or Easter Baskets For Teens.
Print the Easter Egg Hunt for Teens free printable – found below.
Cut the eggs out.
Early Easter morning, hide the paper eggs in designated spots (so easily provided on the included Cheat Sheet) or put the paper eggs in plastic eggs with a treat or two!
Place your teenagers' Easter Surprise in the laundry room.
Watch the FUN!
It's Eggsplosive, it's Eggceptional, it's just so Eggciting! I don't mean to Eggsaggerate, but get ready for some Eggstra FUN that your teenagers can't Eggnore!
Omlettin' you know, our teenagers are worth the whisk! They'll be shell shocked and scrambled and that's cracking good! No Yolking!
Oh my goodness! I'm done!
What's Included In The Easter Egg Hunt For Teenagers Printable?
The Punny Easter Egg Hunt Printable is a four page PDF and includes the following:
Title Page
Cheat Sheet
Nine Punny Easter Eggs With Clues
Blank Easter Eggs – in case you want to add your own clues!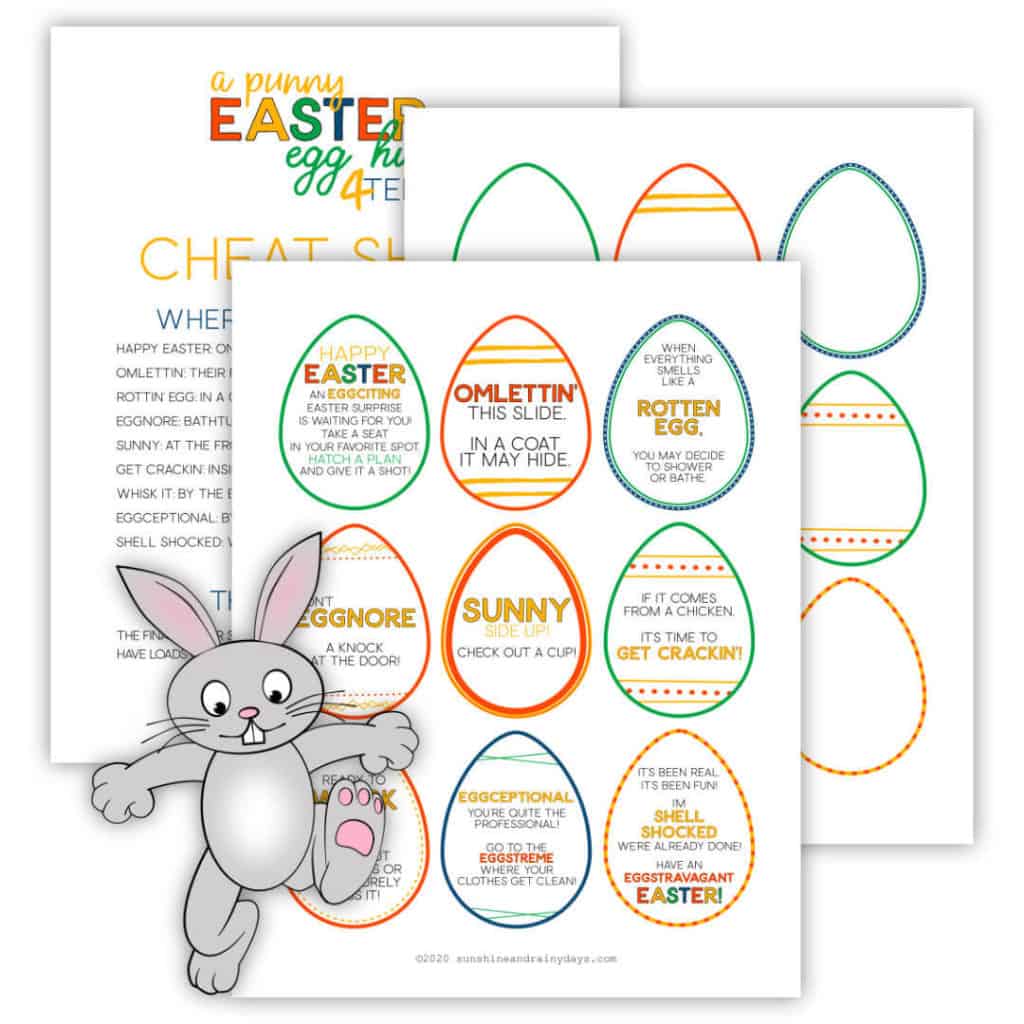 More Easter Ideas For Teenagers
Interactive Easter Scavenger Hunt For Teenagers
Easter Gift Ideas For Teenagers
Easter Scavenger Hunt For Teenagers Who Drive
How To Make A Paper Easter Basket