Graduation parties are a time to celebrate the achievements of graduates and to wish them well on their next chapter in life. While throwing an awesome party is important, it's also nice to give your guests party favors as a token of appreciation to thank them for coming to support the graduate. Graduation Party Favors are a fun and thoughtful way to show your appreciation and make the celebration even more memorable.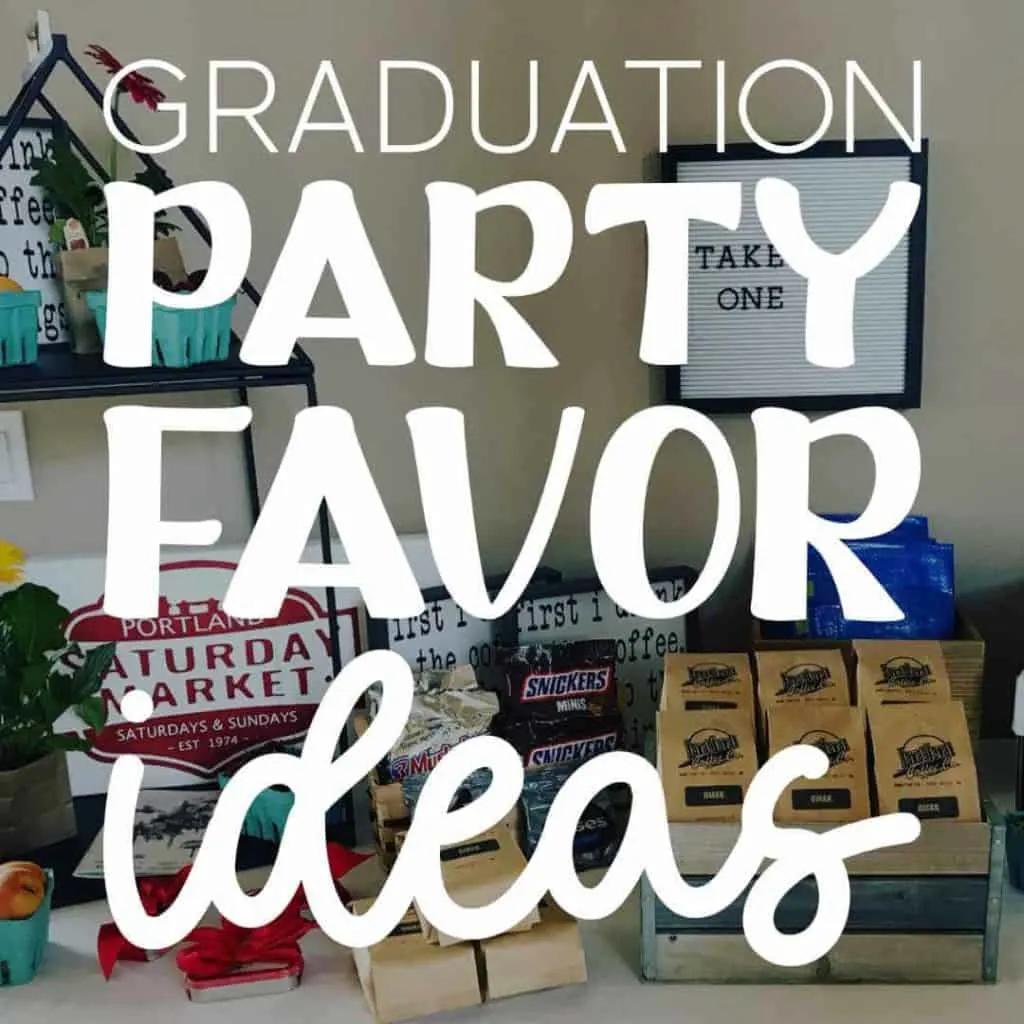 Things You Should AVOID Using As Graduation Party Favors
Before we get into awesome graduation party favor ideas, let's explore party favors that you probably don't want to give to friends and family who've come to celebrate the graduate.
When it comes to choosing graduation party favors, it's important to choose things that are fun and appropriate for the occasion and your guests.
1. Personalized Mementos
While you are so proud of your graduate and want the world to know, save the personalized mementos for yourself and your close family. Your friends, the graduate's friends, and even family probably don't want a glass with your child's name and graduation year etched on it, nor do they want to carry a shopping bag with your graduate's face plastered on it. It's just weird, and notably, they probably have their own graduate or are a graduate themself so, why would they want memorabilia with someone else's name?
2. Anything Class Of …
Imagine this; you hand out Class of 2023 keychains to party guests, they graciously accept them, and they immediately end up in the junk drawer or the garbage because they didn't graduate in 2023. It would be strange to attach your graduate's graduation year to their keys, don't you think?
3. Offensive Or Inappropriate Things
Steer clear of anything that could be considered offensive or inappropriate. Although you may find a gag gift or vulgar t-shirt hilarious, it will probably be offensive to some of your guests. Play it safe.
4. Anything That Promotes Addiction
This could be a tough one because although you can handle alcohol, your Great Aunt Sally was in rehab a few months ago and doesn't need a shot glass to remember Suzie Q's graduation. Another addiction promoting no-no would be lottery tickets. I have created a few lottery ticket gift ideas, but it came to my attention that lottery tickets can be a stumbling block for those prone to addiction or with religious views that don't allow them to gamble. They are probably best left off as graduation party favors.
5. Tchotchkes
In a world where simplicity has become the goal, there's no need to add tchotchkes to clutter up your guests' lives. A cute little stuffed bear wearing a graduate cap and holding the year between its' paws is adorable but won't be treasured past the party and will probably end up in the next garage sale box. Just say no to tchotchkes in favor of something the guest can use.
6. Anything That Is Cheap Or Poorly Made
It's understandable to want to keep costs down, but it's also important not to give out party favors that are cheaply made or of poor quality. You might as well just throw money in the trash. That graduation cap ballpoint pen may look fun and festive, but it probably doesn't actually write well and is another thing that will end up in the junk drawer, never used.
Graduation Party Favors Your Guests Will Love
This post contains affiliate links. When you purchase through an affiliate link, we receive a small commission at no additional cost to you. Disclosure.
The BEST graduation party favors are ones that your guests can actually use or enjoy. Get creative and give party favors that go along with the party theme or share something that the graduate loves.
1. Personalized Food Or Treats
While personalized items are not recommended since they don't really make sense for party guests, personalized food or treats are a good choice as they can be used up. There's no sadness or much money lost in throwing away the cute little personalized tags. Food items are generally a good choice to keep costs down as well.
Personalized Graduation Popcorn Party Favor
This Graduation Popcorn Party Favor is easy to put together and super inexpensive to give! Just add a tag to a bag of microwave popcorn or a snack-size bag of popcorn for a party favor your guests can eat.
S'more Graduation Favor Tags
The S'more Graduation Favor Tag idea is another fun way to personalize a party favor for your guests!
Candy Shop
Create a personalized tag to put on a small paper bag that guests can fill from a table full of glass jars filled with candy.
One Smart Cookie
Add a gourmet cookie to a One Smart Cookie Bag for a party favor guests will eat in a hurry!
When it comes to food, personalization is what makes it special and make sense as a party favor.
2. Something That Goes With The Theme
If you've chosen a graduation party theme, a small favor that goes along with the theme would be a hit.
Here are a few ideas to get you thinking:
College City Market Theme Party Favor Ideas
If there's a popular farmer's market where your graduate will be going to college, consider setting up your own little market with items you might find there as party favors.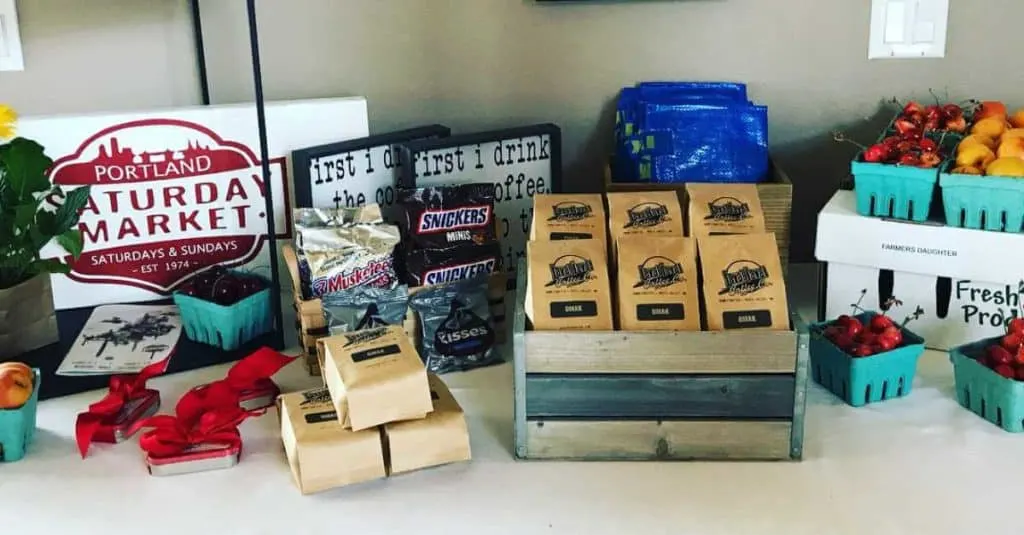 Our daughter went to college in Portland, so we chose to set up a table as the Saturday Market and provided coffee (my sister is a coffee roaster), baskets of fruit (my niece had a produce stand), candy, flowers, wood signs, and little things you might find at a farmer's market. We even included a few IKEA bags since they are so popular with moving college kids. Guests had fun choosing what they wanted to take home and use!
Oh, The Places You'll Go Theme Party Favor Ideas
A bag of travel-sized toiletries for your guests' next adventure.
Garden Theme Party Favor Ideas
Succulents
Veggie Starts
Potted Flowers
Gardening Gloves
3. DIY Party Favors
If you or the graduate has a skill that could be transferred to great party favors, a homemade gift or variety to choose from could be a welcome surprise!
Here are a few ideas:
The best graduation party favors are the ones that represent the graduate's personality and style and that guests will use or enjoy. With a little creativity, you can create party favors that your guests will love and that are easy on your budget.
More Graduation Ideas