Whether you choose to DIY a wooden star or buy a three pack of flashlights from Costco, attach the Your Light Shines Gift Tag for a gift idea that's perfect any time of the year!
It's the gift that lets others know you recognize and appreciate the light they bring in not only your but others lives, as well!
Every year, my husband and I like to come up with a DIY gift idea for his co-workers. This year has been a particularly tough year, at his place of employment, and yet, they show up every day and let their lights shine! I thought that was worth celebrating so we built wooden stars and attached these inspirational tags!
Then, after my daughter needed her tires aired up, we realized our kids both need flashlights to keep in the glove box of their cars, in case of emergency. We bought a three pack of flashlights, from Costco, and attached these tags for a glowing stocking stuffer!
I'm sure there are many other things that signify light and can be used, along with these tags, as a gift to give to someone who spreads light.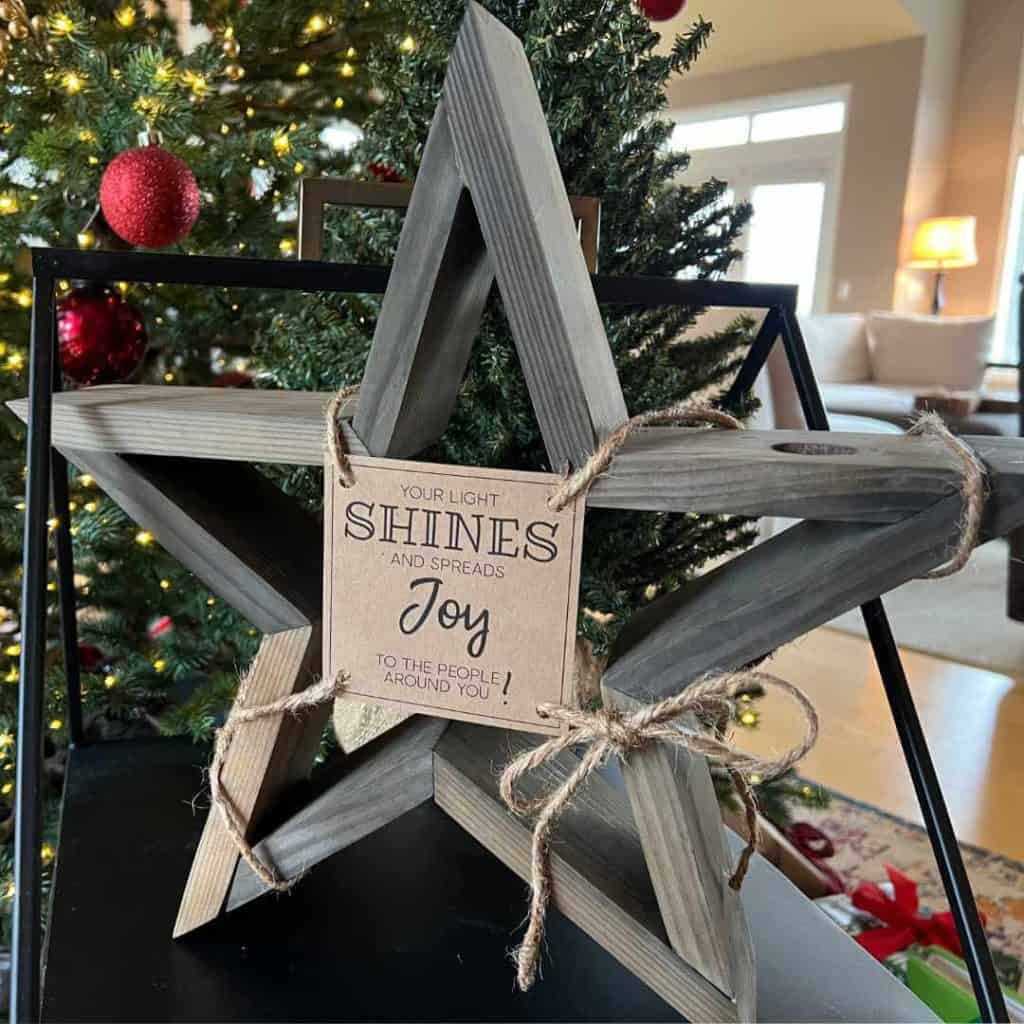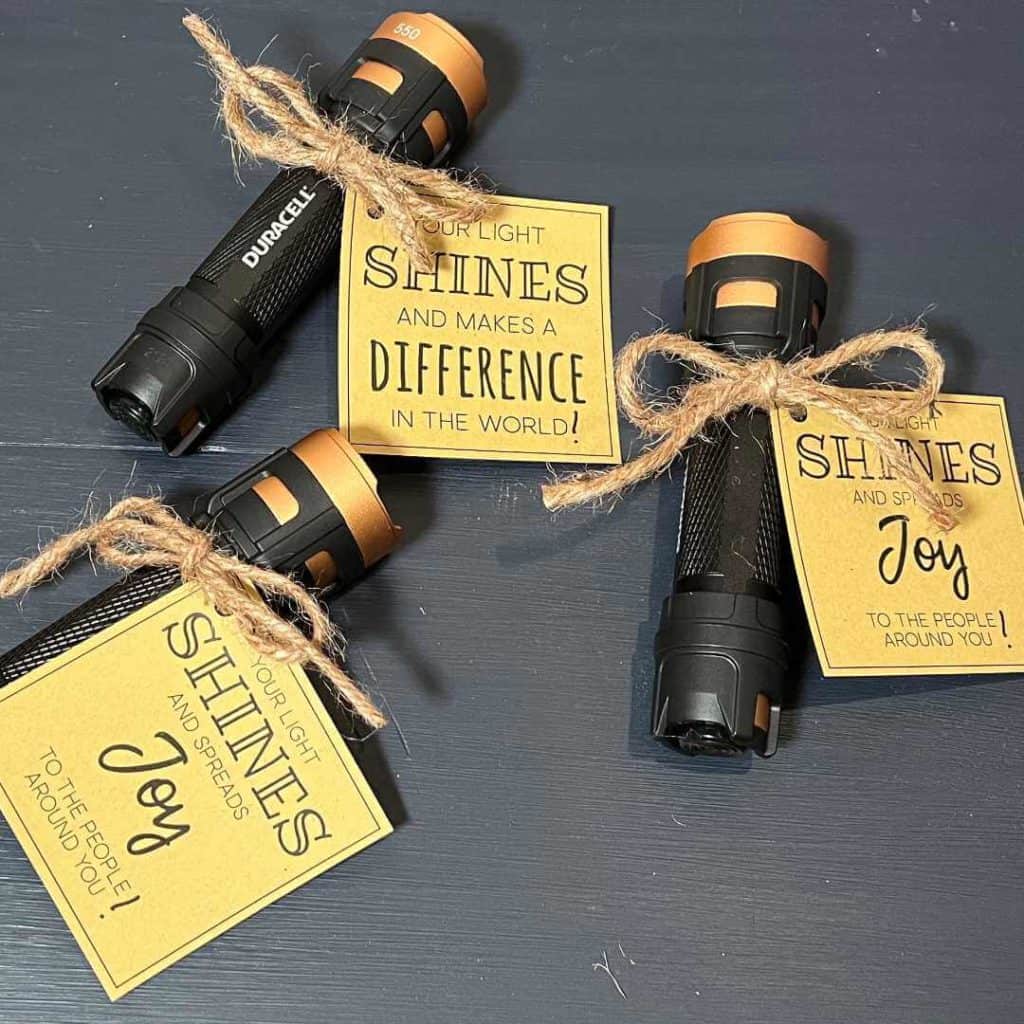 How To Use The Light Shines Gift Tags
Print the Your Light Shines Printable, of your choice, on card stock. There are two sayings and three sizes. I chose to print on kraft card stock for a more rustic look!
Cut the Your Light Shines tags.
Punch a hole (or four) in the corners of the tags.
Attach to a gift that signifies light, using jute.
Gift to someone who lets their light shine!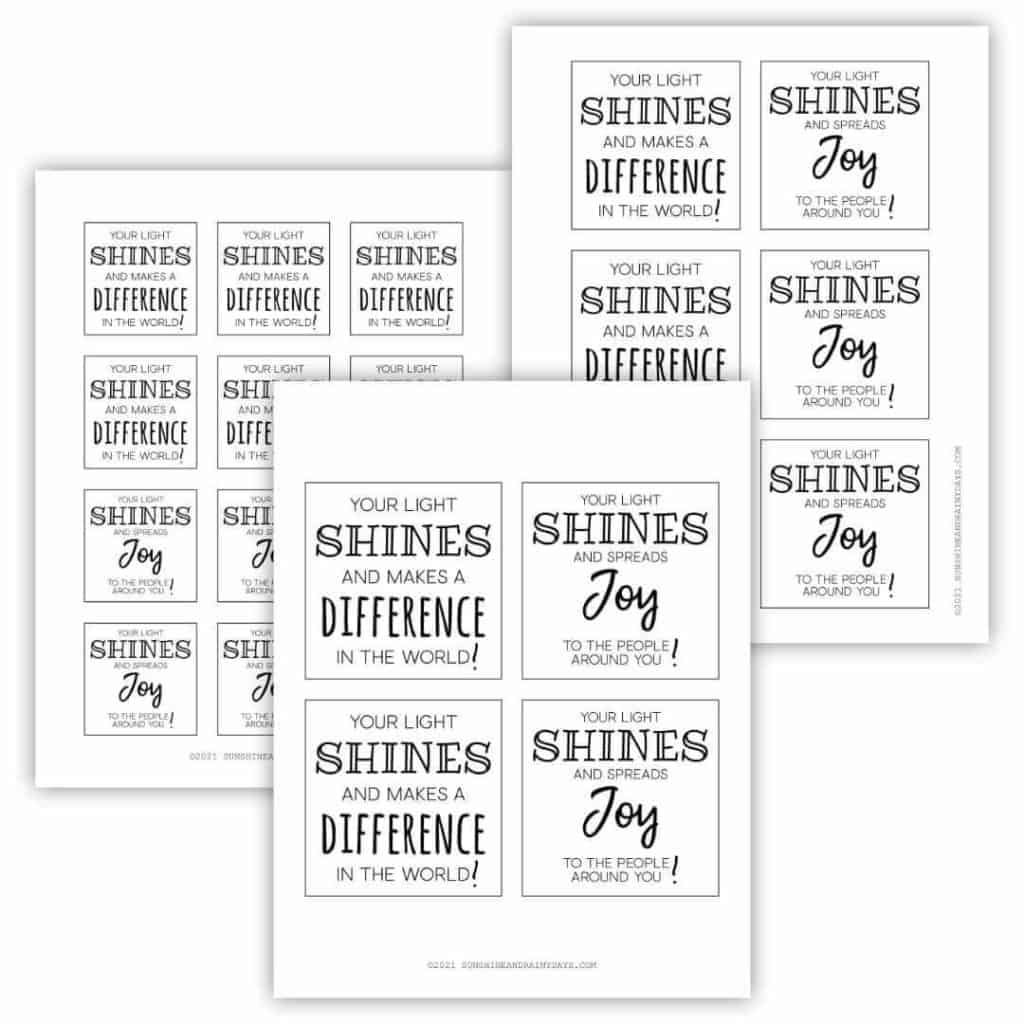 Let someone know you appreciate the light they shine by gifting them a luminous gift with a Your Light Shines gift tag!
More Gift Ideas