Christmas games are a fun way to make your Christmas party come alive! They are also an excellent excuse to give prizes to party guests. The Name That Tradition Christmas Game is an easy way to incorporate a game that anyone can participate in.
How To Use The Name That Tradition Christmas Game
This post contains affiliate links. When you purchase through an affiliate link, we receive a small commission at no additional cost to you. Disclosure.
Purchase the game (found below)
Download the game
Print on card stock
Cut the cards (I like to use a corner punch on each corner.)
How To Play Name That Tradition
Choose one person to read the tradition clues.
The first person who answers the question, correctly, gets the Name That Tradition Card.
The person with the most Name That Tradition Cards, at the end, wins!
Name That Tradition Prize Ideas
A DIY Gift
Christmas Cookies
Lottery Ticket
Gift Card
This Christmas game is easy to prepare for your party, fun to play, and the perfect length!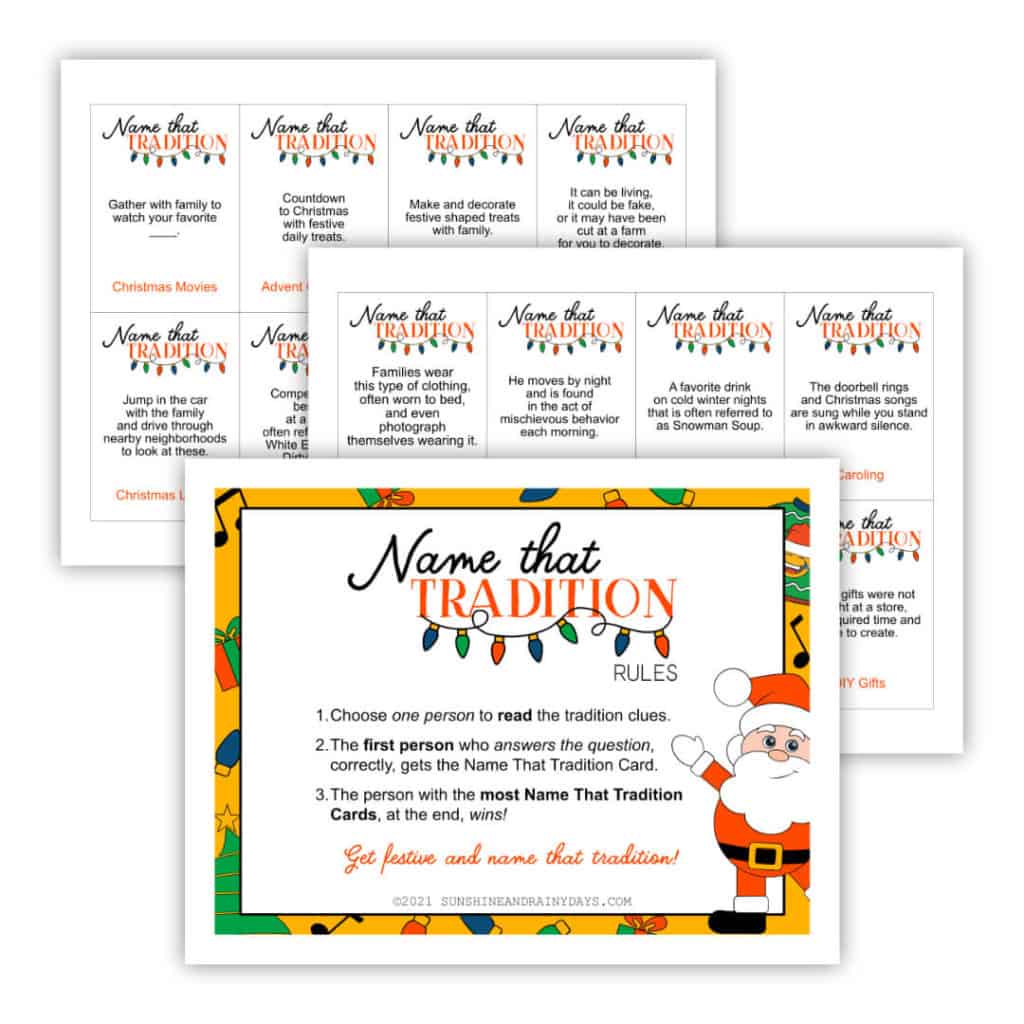 More Christmas Game Ideas