Ready to get in the Christmas spirit? Check out these Inspirational Grinch Quotes and print a few Grinch Quote Signs to frame and hang around your home!
Grinch Quotes
"Maybe Christmas, he thought, doesn't come from a store. Maybe Christmas, perhaps, means a little bit more." – The Narrator
"It came without ribbons, it came without tags. It came without packages, boxes, or bags." – The Grinch
"Blast this Christmas music! It's joyful and triumphant." – The Grinch
"I don't need anything more for Christmas than this right here. My family." – Lou Lou Who
"No one should be alone on Christmas." – Cindy Lou Who
"I'm all toasty inside." – The Grinch
"Your daughter's kindness changed my life." – The Grinch
"To kindness and love, the things we need most!" – The Grinch
"Tomorrow's Christmas! It's practically here!" – The Grinch
"Help me … I'm feeling." – The Grinch
"Welcome Christmas. Bring your cheer. Cheer to all Whos, far and near." – The Whos
"And what happened then? Well, in Whoville they say that the Grinch's small heart grew three sizes that day!" – The Narrator
"I tell you Max, I don't know why I ever leave this place. I've got all the company I need right here." – The Grinch
"Be it ever so heinous, there's no place like home." – The Grinch
Print Your Own Grinch Quote Signs Here!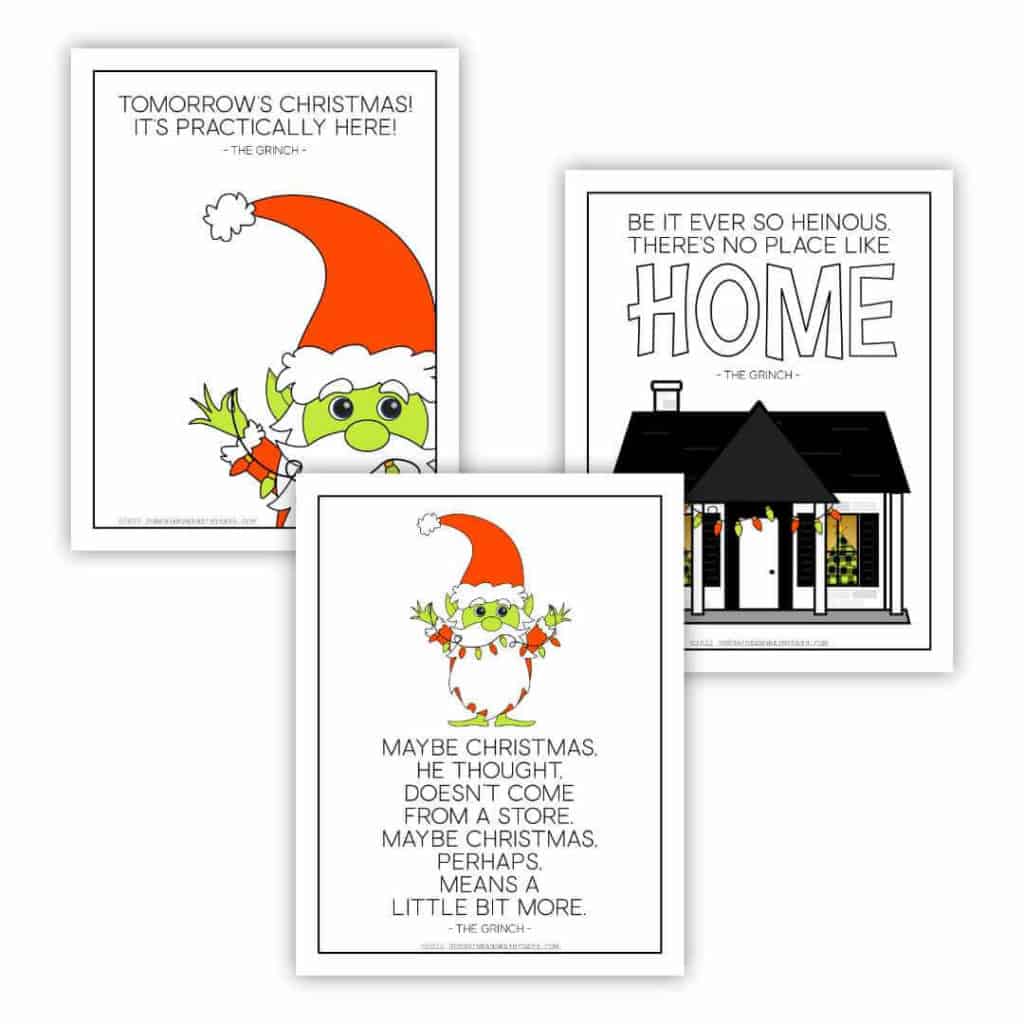 More Christmas Ideas