It's that time of year again! Mariah Carey has defrosted, leaves have fallen, the cold is setting in, and the joy of Christmas is about to begin. It's always fun to curate a Christmas letter to send to all of your loved ones. If you are looking for Christmas quotes for Christmas letters, this is the post for you. I've included funny and light-hearted Christmas quotes, heartwarming Christmas quotes, inspirational Christmas quotes, short Christmas quotes, generic quotes about the winter season, Christmas verses, and even Christmas sayings we've used in our own Christmas letters. Hopefully, you find one that resonates with you and is the perfect closing for your Christmas card or letter.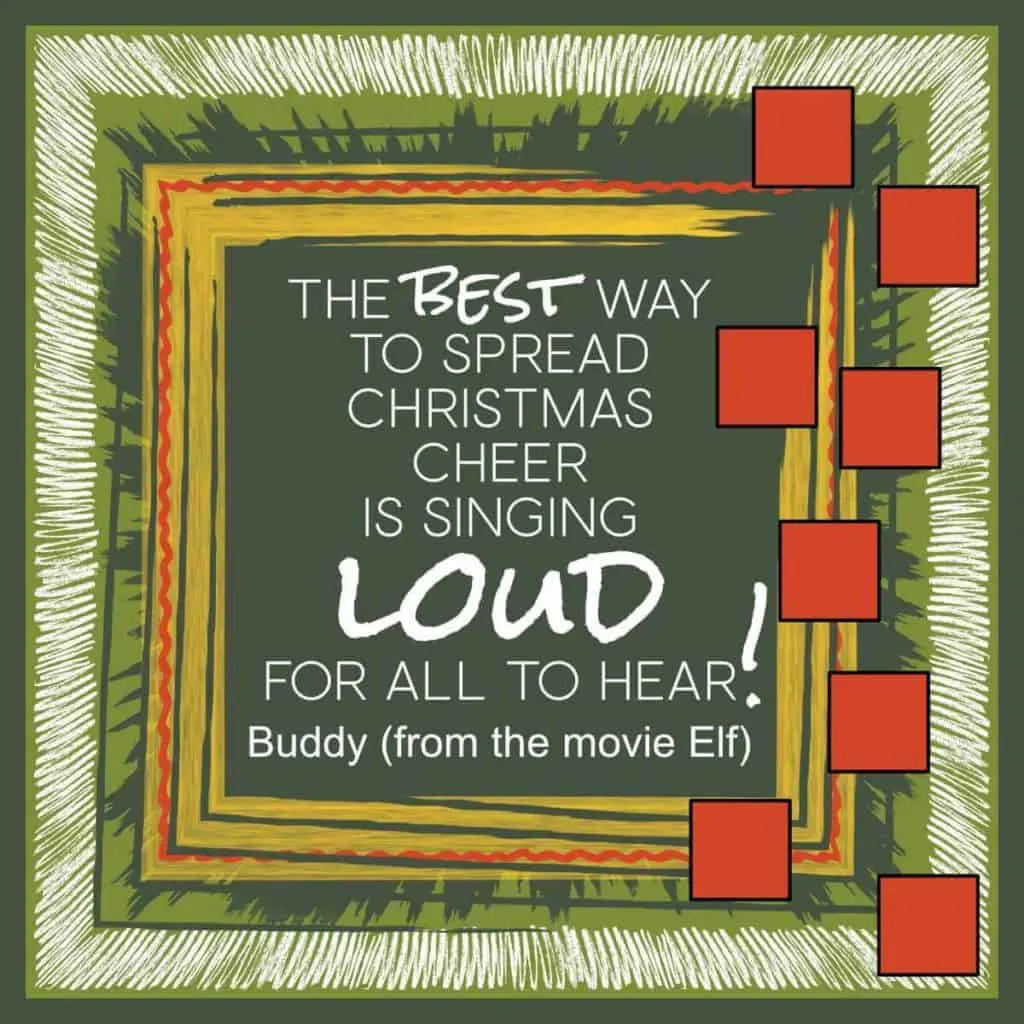 Funny And Light-Hearted Christmas Quotes
"The best way to spread Christmas cheer is singing loud for all to hear." – Buddy the Elf (from the movie Elf)
"A little smile, a word of cheer, a bit of love from someone near, a little gift from one held dear, best wishes for the coming year…These make a Merry Christmas!" – John Greenleaf Whittier
"Christmas is like candy; it slowly melts in your mouth sweetening every taste bud, making you wish it could last forever." – Richelle E. Goodrich
"Nothing ever seems too bad, too hard, or too sad when you've got a Christmas tree in the living room." – Nora Roberts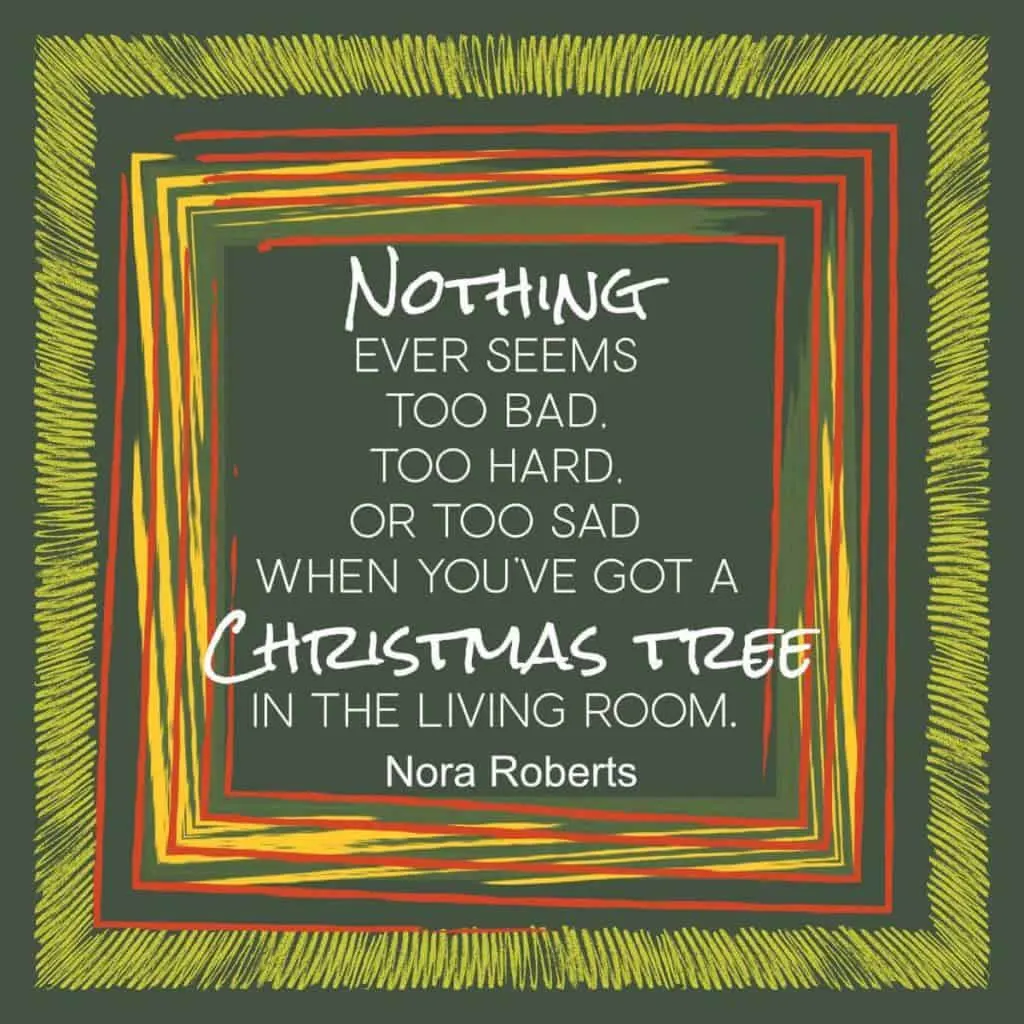 Heartwarming Christmas Quotes
"Christmas waves a magic wand over this world, and behold, everything is softer and more beautiful." – Norman Vincent Peale
"The best of all gifts around any Christmas tree: the presence of a happy family all wrapped up in each other." – Burton Hills
"Like snowflakes, my Christmas memories gather and dance – each beautiful, unique, and gone too soon." – Deborah Whipp
"Freshly-cut Christmas trees smelling of stars and snow and pine resin – inhale deeply and fill your soul with wintry night." – John J. Geddes
"It's not what's under the tree that matters, it's who's around it." – Charlie Brown
Inspirational Christmas Quotes
"Christmas is not a time nor a season, but a state of mind. To cherish peace and goodwill, to be plenteous in mercy, is to have the real spirit of Christmas." – Calvin Coolidge
"The spirit of Christmas is the spirit of love and of generosity and of goodness. It illuminates the picture window of the soul, and we look out upon the world's busy life and become more interested in people than in things." – Thomas S. Monson
"When we recall Christmas past, we usually find that the simplest things – not the great occasions – give off the greatest glow of happiness." – Bob Hope
"What is Christmas? It is tenderness for the past, courage for the present, hope for the future." -Agnes M. Pahro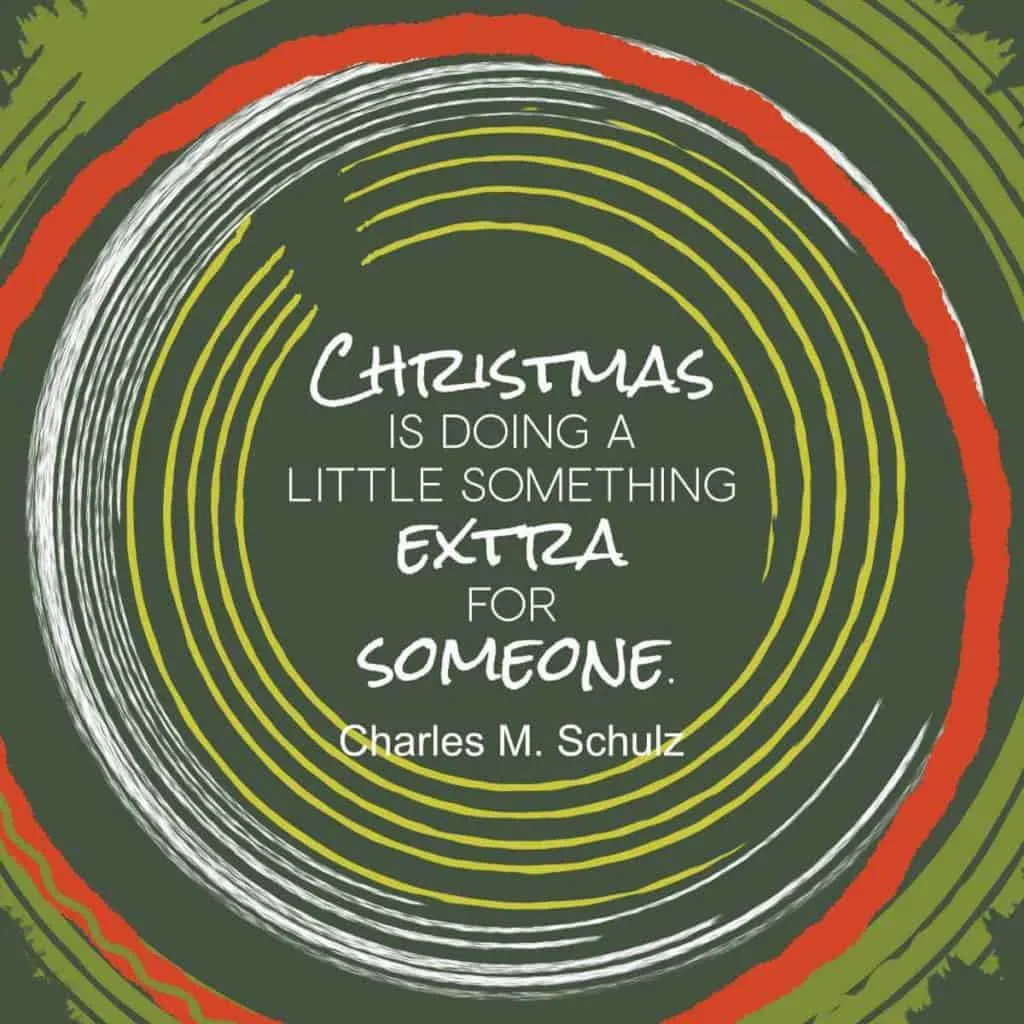 Short Christmas Quotes
"At Christmas, all roads lead home." – Marjorie Holmes
"Christmas isn't a season. It's a feeling." – Edna Ferber
"Christmas is the day that holds all time together." – Alexander Smith
"Christmas is doing a little something extra for someone." – Charles M. Schulz
"I will honor Christmas in my heart, and try to keep it all the year." – Charles Dickens
"Christmas is a day of joy and charity. May God make you very rich in both." – Phillips Brooks
"Christmas, my child, is love in action." – Dale Evans Rogers
"Christmas will always be as long as we stand heart to heart and hand in hand." – Dr. Seuss
"The way you spend Christmas is far more important than how much." – Henry David Thoreau
"There's nothing cozier than a Christmas tree all lit up." – Jenny Han
"Christmas works like glue. It keeps us all sticking together." – Rosie Thomas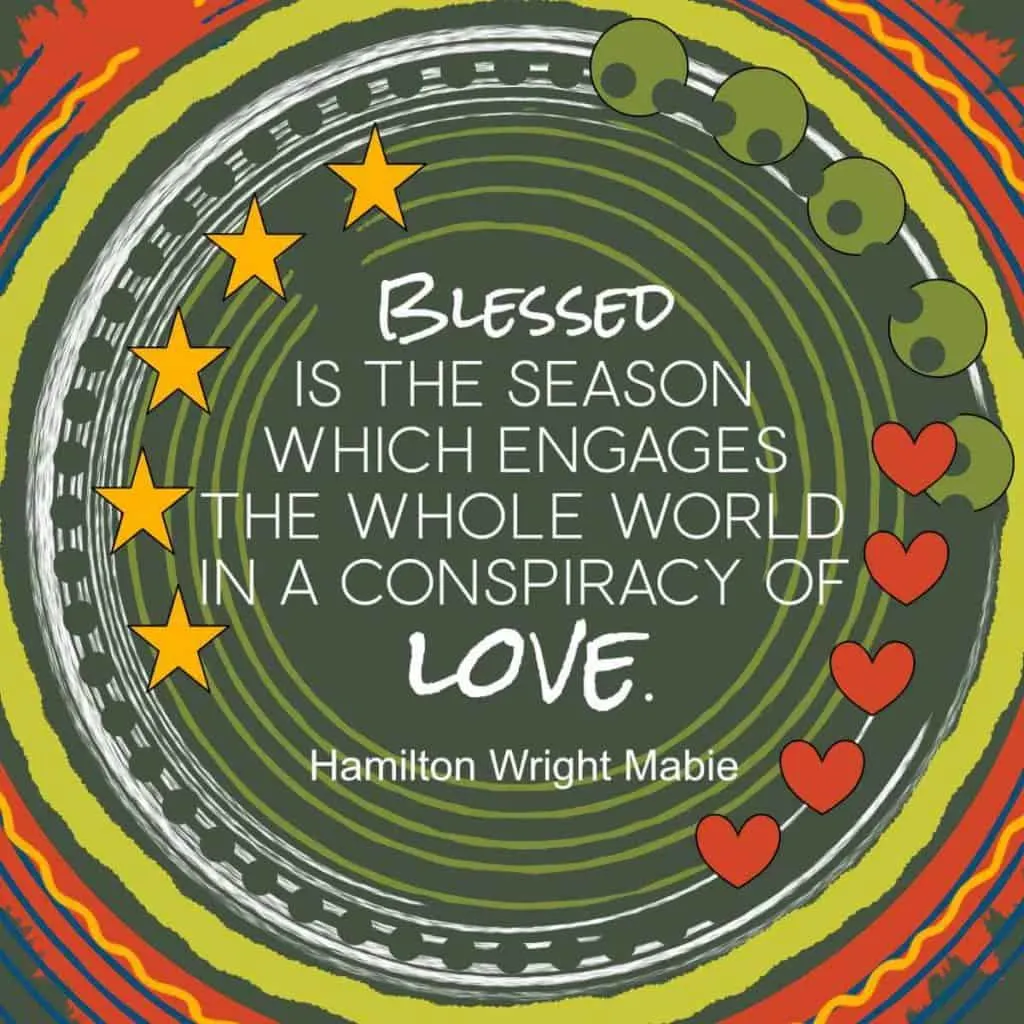 Holiday Quotes
"Winter, a lingering season, is a time to gather golden moments, embark upon a sentimental journey, and enjoy every idle hour." – John Boswell
"Blessed is the season which engages the whole world in a conspiracy of love." – Hamilton Wright Mabie
"For it is in giving that we receive." – St. Francis of Assisi
"Kindness is like snow. It beautifies everything it covers." – Kahlil Gibran
"Remember this December, that love weighs more than gold." – Josephine Dodge Daskam Bacon
Christmas Verses
"And when they saw the star, they rejoiced with exceedingly great joy." Matthew 2:10
"For He shall give His angels charge over thee to keep thee in all thy ways." Psalms 91:11
Christmas Sayings
I went back through the Christmas letters we've sent since 2002 and, along with the verses above, these are the sayings we have used to end our Christmas letters.
Merry Christmas! We hope you enjoy all of the fun and wonder that Christmas time brings!
We thank God for all of our family and friends and pray that He will bless each of you in a new way this coming year!
Merry Christmas! We hope you are all enjoying this Christmas season and the fun that it brings!
Happy Birthday Jesus!
We wish you a new year filled with moments of love, joy, and laughter!
Wishing you JOY this Holiday Season!
Wishing you a Christmas full of FUN!
We wish you a Joyous Christmas and a Blessed 2024 (insert the year)!
'Tis the season to be jolly Fa la la la la la la la la!
Wishing you a season of gladness, a season of cheer, and to top it all off – a wonderful year!
Let it snow! Let it snow! Let it snow!
We wish you a new year full of hope, happiness, and fun!
"I just like to smile! Smiling's my favorite!" – Buddy the Elf (from the movie Elf)
Choose Joy!
"Sing LOUD for all to hear!" – Buddy the Elf (from the movie Elf)
Spread Love!
Merry Christmas, and may your days be merry and bright!
These Christmas quotes for Christmas letters give you a festive way to close out your Christmas letters to your family and friends that will hopefully put a smile on their faces, inspire them, or give them hope for the new year!
Get Printable Christmas Quotes Here!
More Inspirational Quotes