This year, our shopping has mostly been done online and there have been delays with shipping. Plus, we have gifts, for the kids, hidden in various spots, waiting to be wrapped. BUT I can't wrap the gifts until I know that I've done my due diligence to make sure we've spent an equal amount on both kids. To help keep myself organized, I created the Christmas Gift Tracker … and I thought you might appreciate it, too!
The Christmas Gift Tracker is meant to be used for those family members that you purchase multiple gifts for and has room for two family members. Of course, you can print as many as you need, to fit your family.
What's On The Christmas Gift Tracker?
The Gift Tracker has space for:
Gift – Write down what the gift is.
$ – Record how much you spent on the gift.
Wrapped – Place a checkmark, under the present, once you have wrapped the gift.
Total – Add everything in the $ column to see how much you've spent on this particular family member.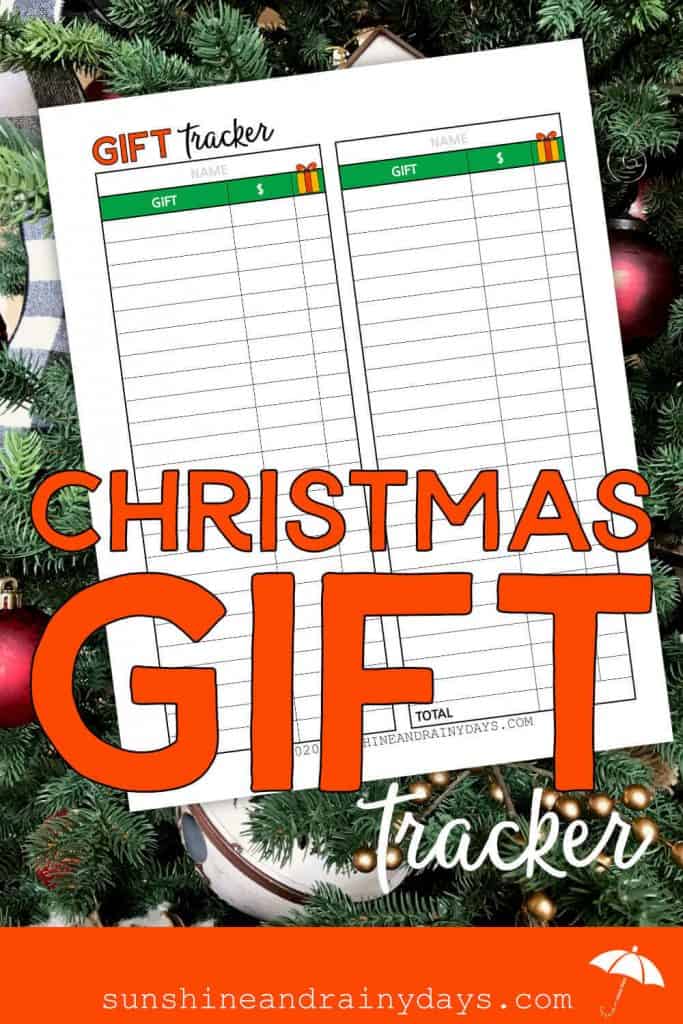 How To Use The Gift Tracker
Print as many Gift Trackers you need, depending on how many people you purchase multiple gifts for. In our family, we have two kids so I print one copy.
At the top of each section, write the name of your family member, you plan to buy multiple gifts for.
As you purchase gifts, in stores or online, write in the gift and the amount spent, under the correct name.
Total the amount spent to make sure you are on track. We like to make sure we spend an equal amount on each kid so this total is important.
Once the gift is wrapped and under the tree, place a checkmark in the present column.
You'll never have to wonder what those presents, under the tree, are again because you've got it written, in fine print!
Just be sure to hide your Gift Tracker in a spot you'll remember to find it but your kids never will.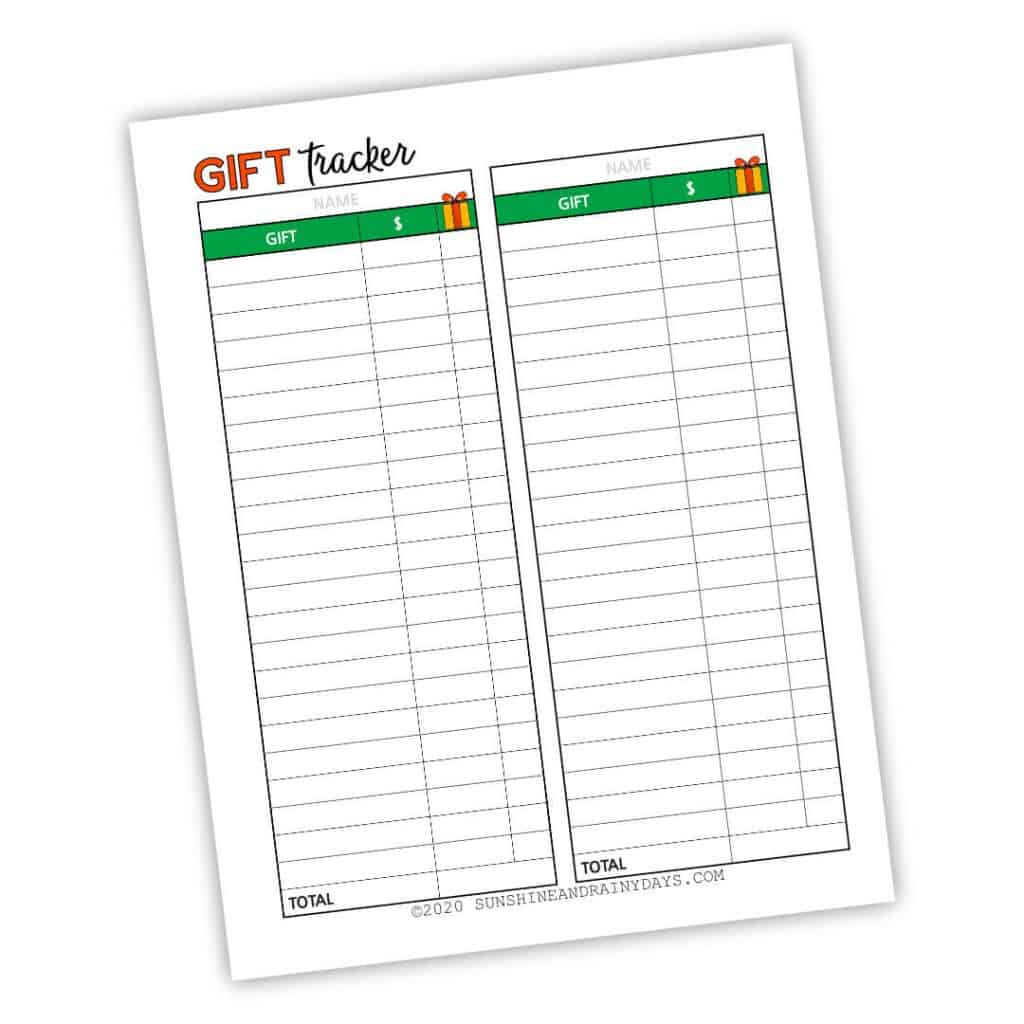 More Christmas Trackers
Find a sweet Stocking Stuffer Tracker here!