You've cleared the clutter, and you're ready to sell your stuff at a Garage Sale, but you need Garage Sale Signs! Signs that will last year after year because you plan to clear the clutter often!
It's time to learn How To Make A Garage Sale Sign that will last!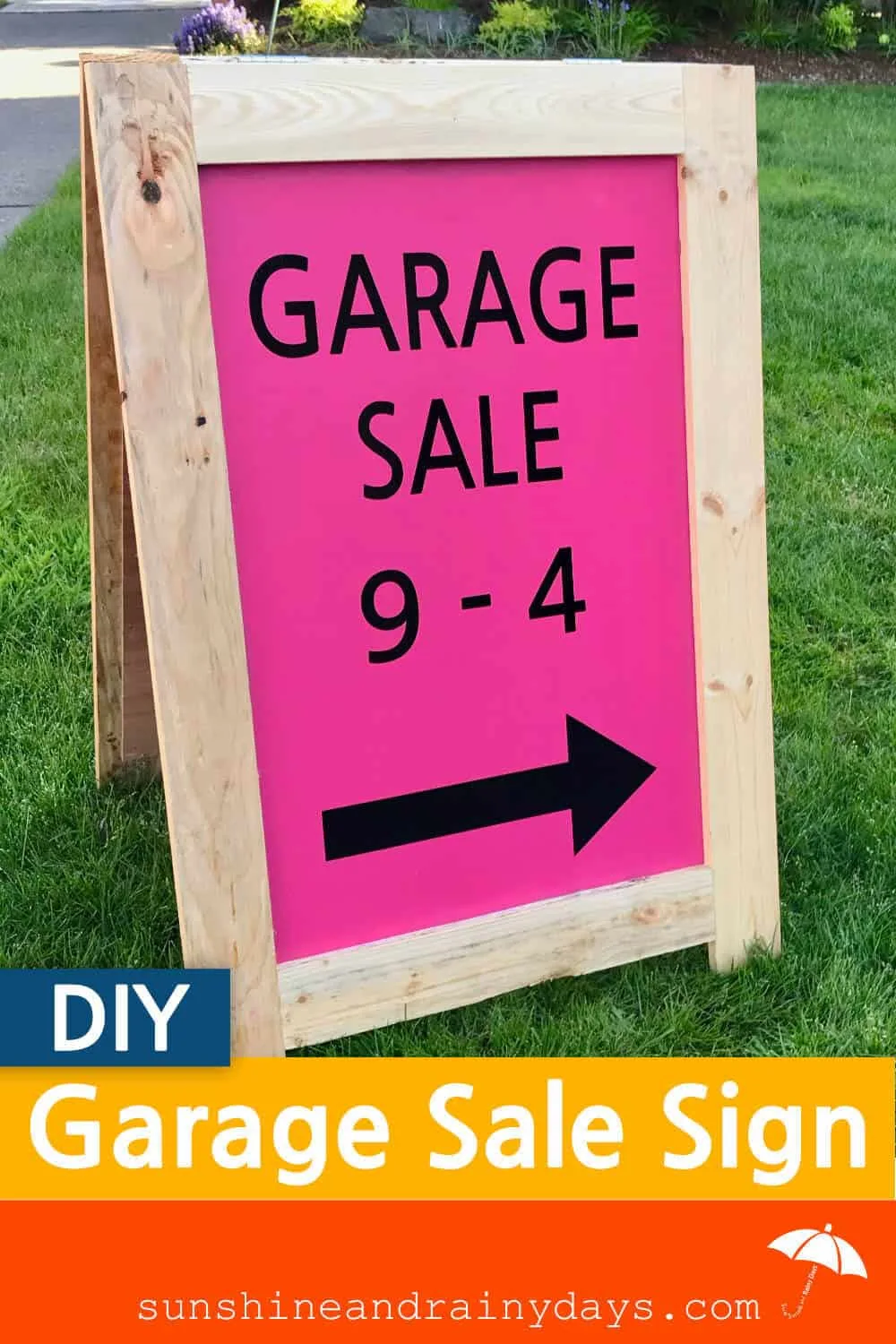 How To Make A Garage Sale Sign
A few years ago, we sold our home of 13 years, a third of our belongings, and moved into an apartment, while we searched for the next home that was right for us. We crammed a lot into that apartment and also had a very small storage unit for things like our lawnmower and ping pong table. It didn't make sense to store our old rickety a-board signs, so … we sold those too!
Then … a year into our new home, we were ready for another Garage Sale! I like using a-board signs because they stand out and are sturdy, but I didn't want to pay the big bucks for an a-board sign because … this is a garage sale. So, I built an a-board sign!
This year, I was ready to add to my collection and build another a-board sign, and thought you might like to know how I built it!
This post contains affiliate links. When you purchase through an affiliate link, we receive a small commission at no additional cost to you. Disclosure.
Supplies Used:
1 x 4 x 8 (3) – Here's the deal: I used 1 x 4's because they had been gifted to me by a friend! You can use whatever you would like … just don't spend a lot on this because it will be outside in the elements and doesn't need to be perfect. You could use 1 x 3's or 2 x 4's if you'd like! You will need 3, 8′ boards.
Cuts:
Utility Plywood 2.7mm 4′ X 8′ – Hardware stores will cut this for you!
Cuts:
I had them cut four boards with the dimensions of 35″ x 24″ (enough for two signs) and had a little left over for future projects! You will only need two 35″ x 24″ boards for one sign.
Hinges (2) – Just be sure the screws are the right length for the boards you choose!
1-1/4″ Pocket Hole Screws (16) – I used 1 x 4's so 1-1/4″ pocket hole screws were right for me but if you use a thicker board, you will need to adjust what size screws you use.
Short Nails – Short enough so they don't poke through the front side of your frame.
Paint – I used Glidden Kissable Pink … yeah … didn't even know that was the name until I just looked at it again. I bought a quart and have plenty left.
Black Vinyl – If you have a cutting machine and plan to use it to make your letters, numbers, and arrows.
Tools Used:
How To Build An A-Board Sign
It was surprising how fast this sign was to build! I had planned to build the frames while my husband did yard work, but I was done with the frames before he had a chance to get to it. So, we headed to the hardware store for the paint, hinges, and plywood, and I finished up while he mowed the lawn. The longest part of this project was waiting for the paint to dry.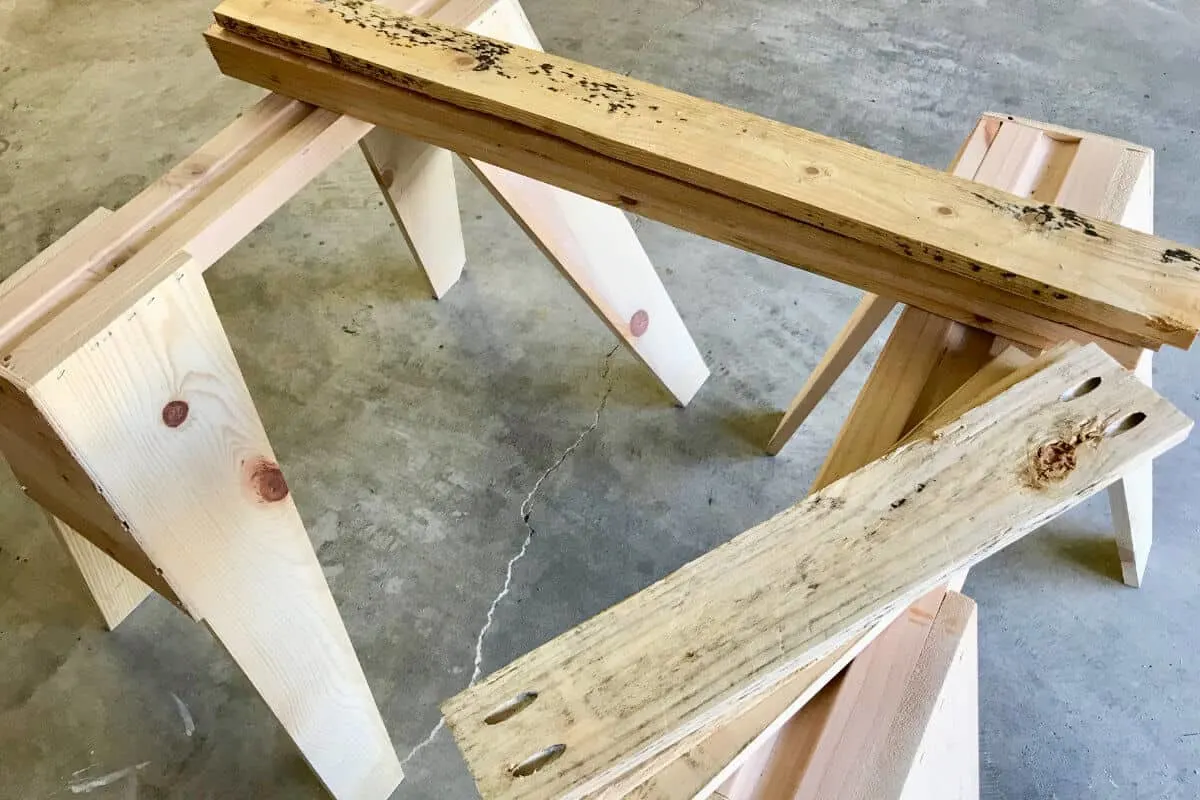 After you've made your cuts, drill two pocket holes into each end of all four 20″ boards.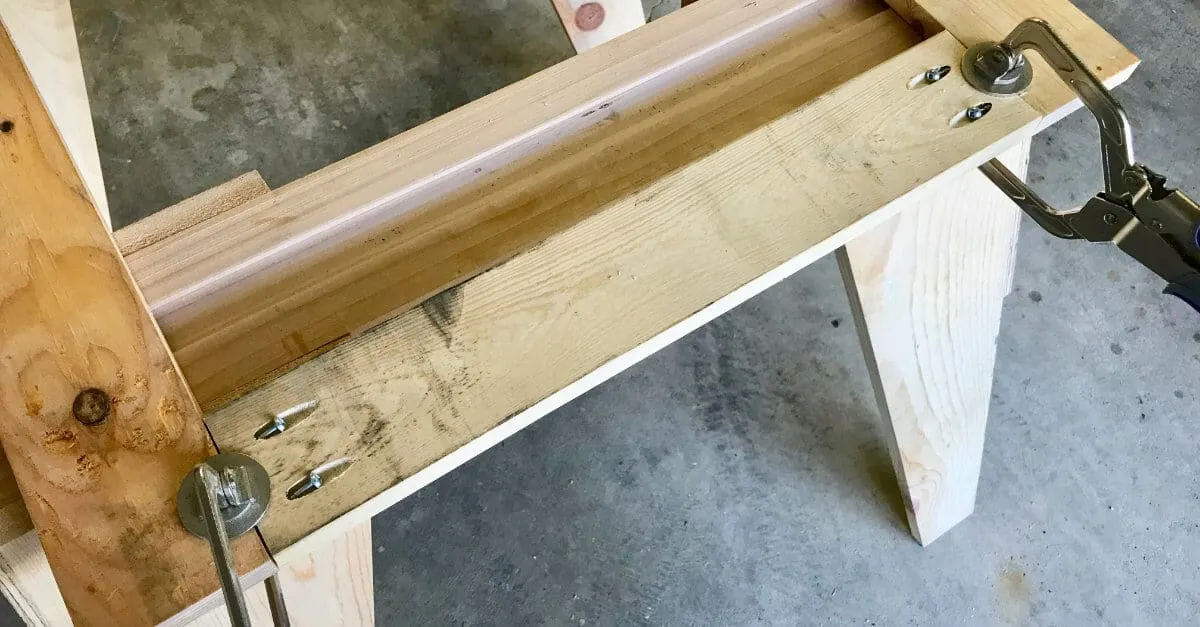 Spread wood glue on each end of one 20″ board and use clamps to attach the top of the frame to the sides (40″ boards).
Then, screw the pieces together.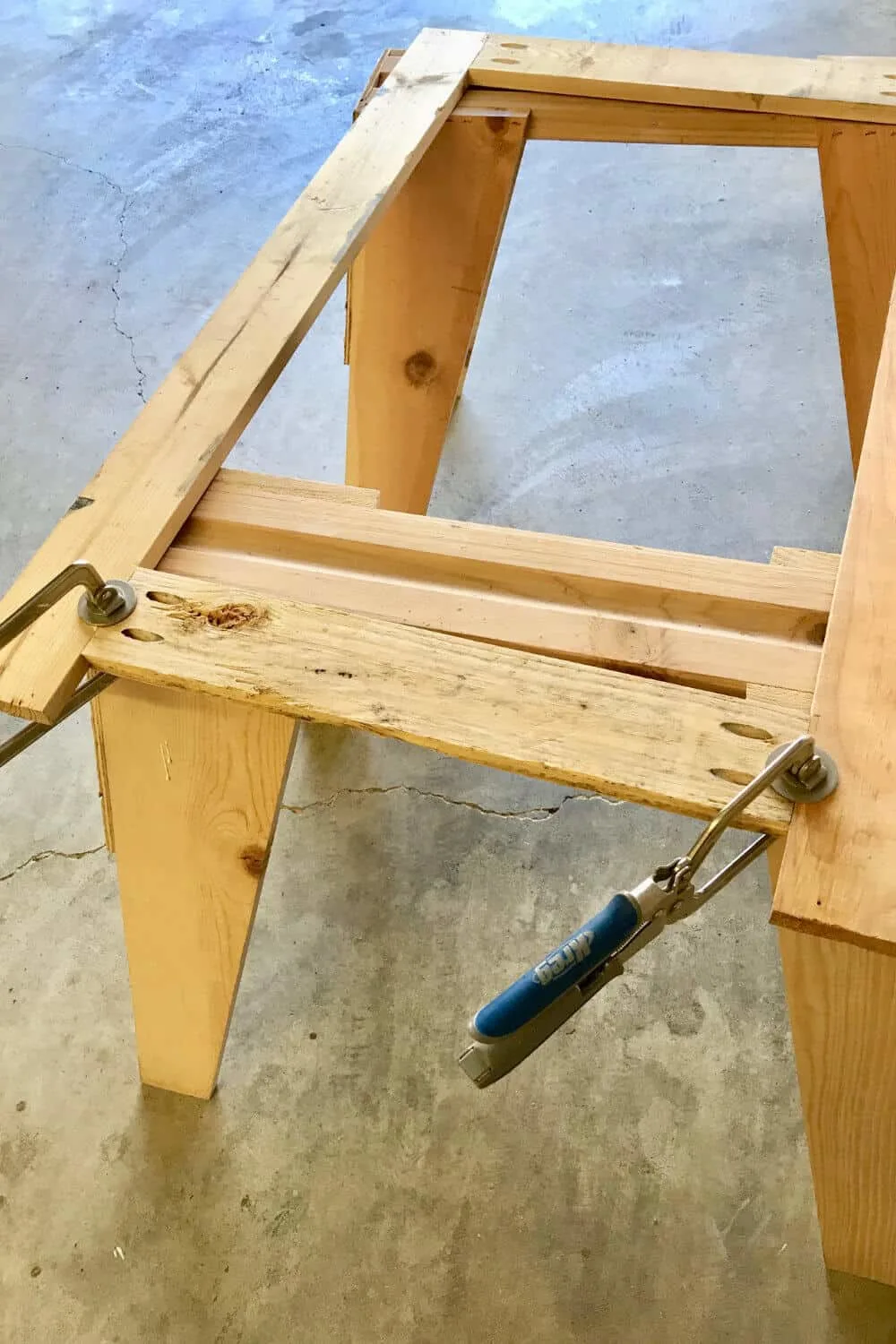 Measure down 31″ from the bottom of the top frame piece and mark the side pieces. Line up the top of your bottom frame piece with your marks and attach using wood glue, clamps, and pocket hole screws. Your opening will be 20″ x 31″.
Repeat this process for the second side of your a-board sign.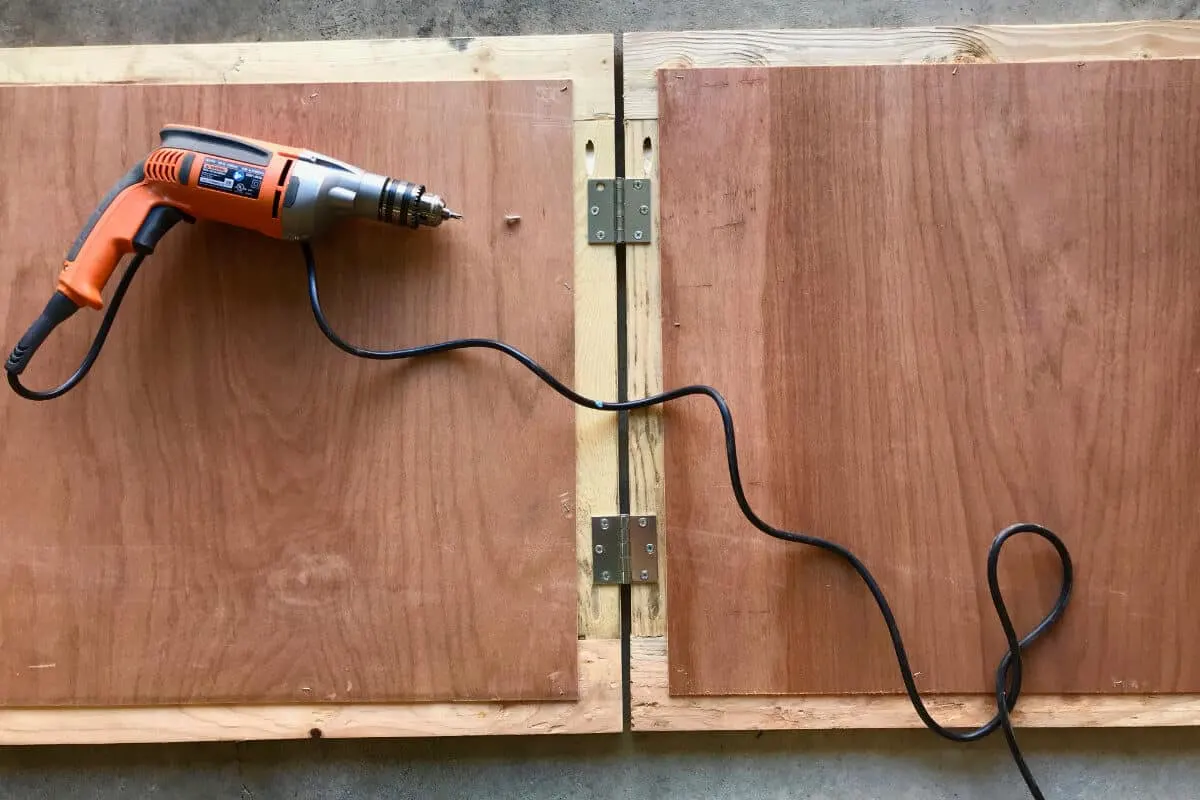 If I were to build another A-Board Sign, I would consider painting the Utility Plywood FIRST, before attaching it to the frame. It wasn't that difficult to paint the plywood after it was attached to the frame but it would be easier to paint on its own!
Next, put a bead of wood glue around the inside edges of one of your frames and lay the 35″ x 24″ Utility Plywood on top. Use clamps to hold it in place and nail it into place.
Do the same for the second side.
There should be enough room at the top of each frame to attach your hinges.
Finally, lay your frames face down, top to top, and attach two hinges.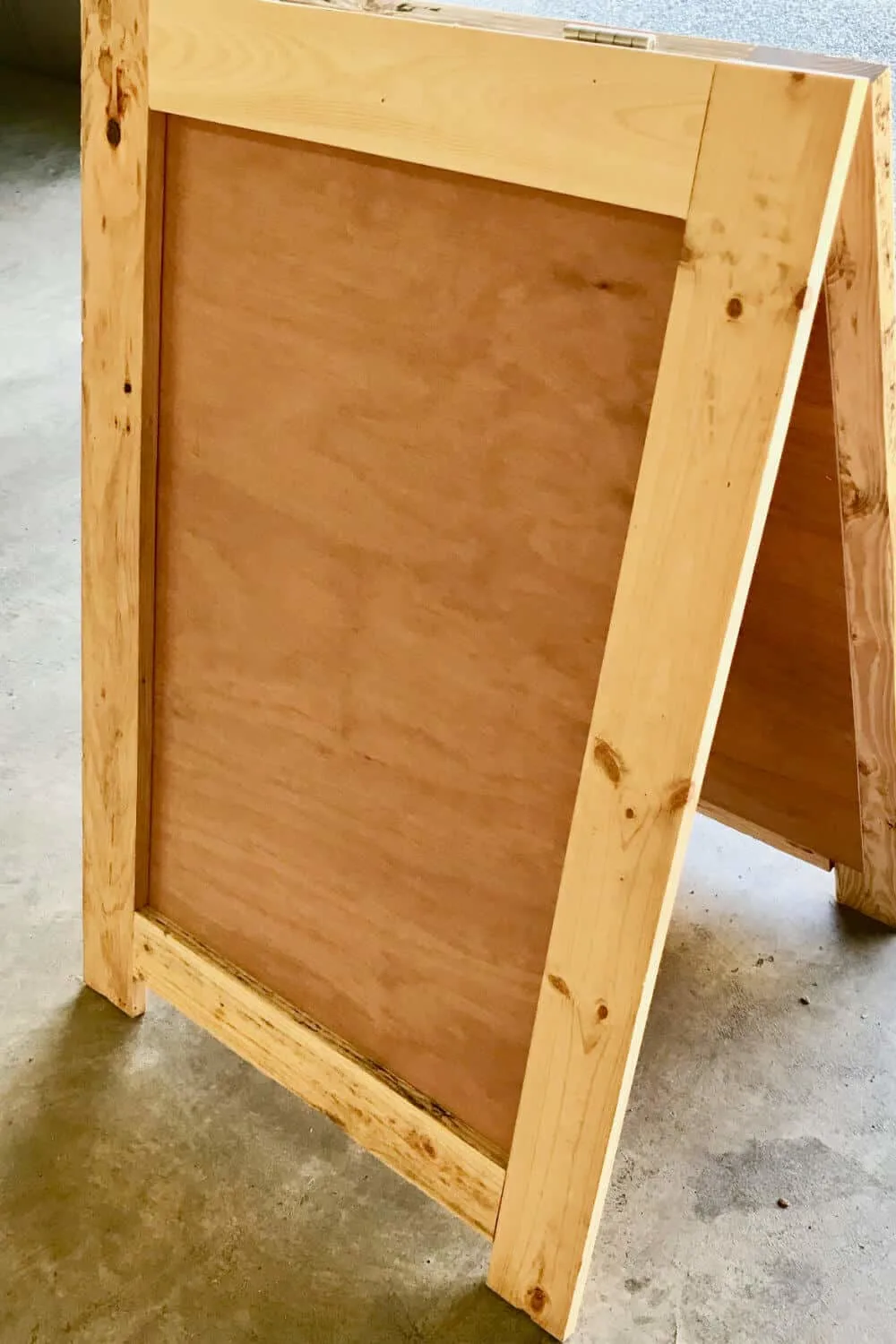 Look at that! Your a-board is built!
Paint Your Garage Sale Sign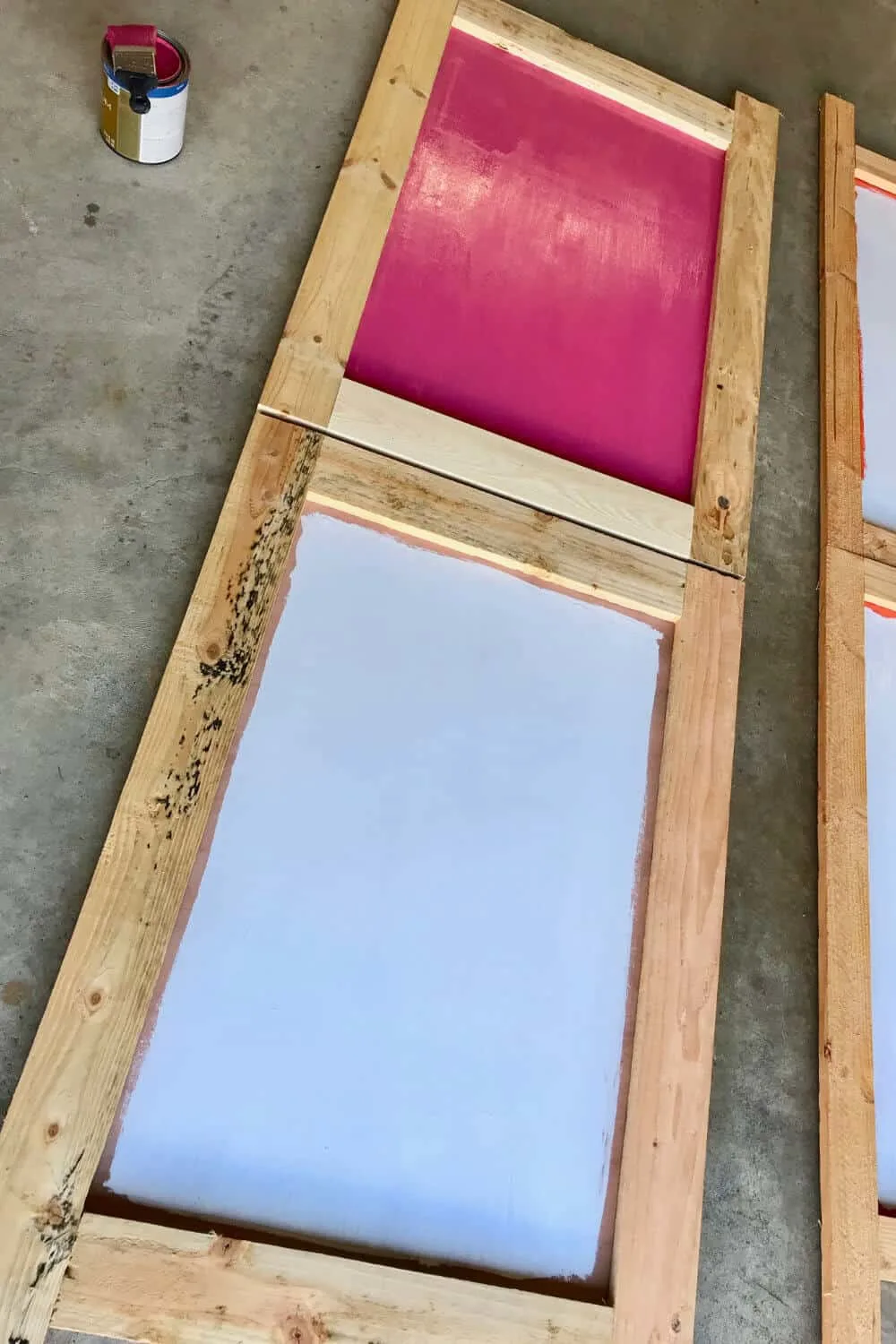 After attaching the hinges, I flipped my sign over and painted a coat of primer, let dry, and then gave it two coats of bright pink paint!
As you can see, I'm also repainting the Garage Sale a-board sign I built last year out of 1 x 3's. I had originally painted it with paint I had on hand but didn't care for the colors.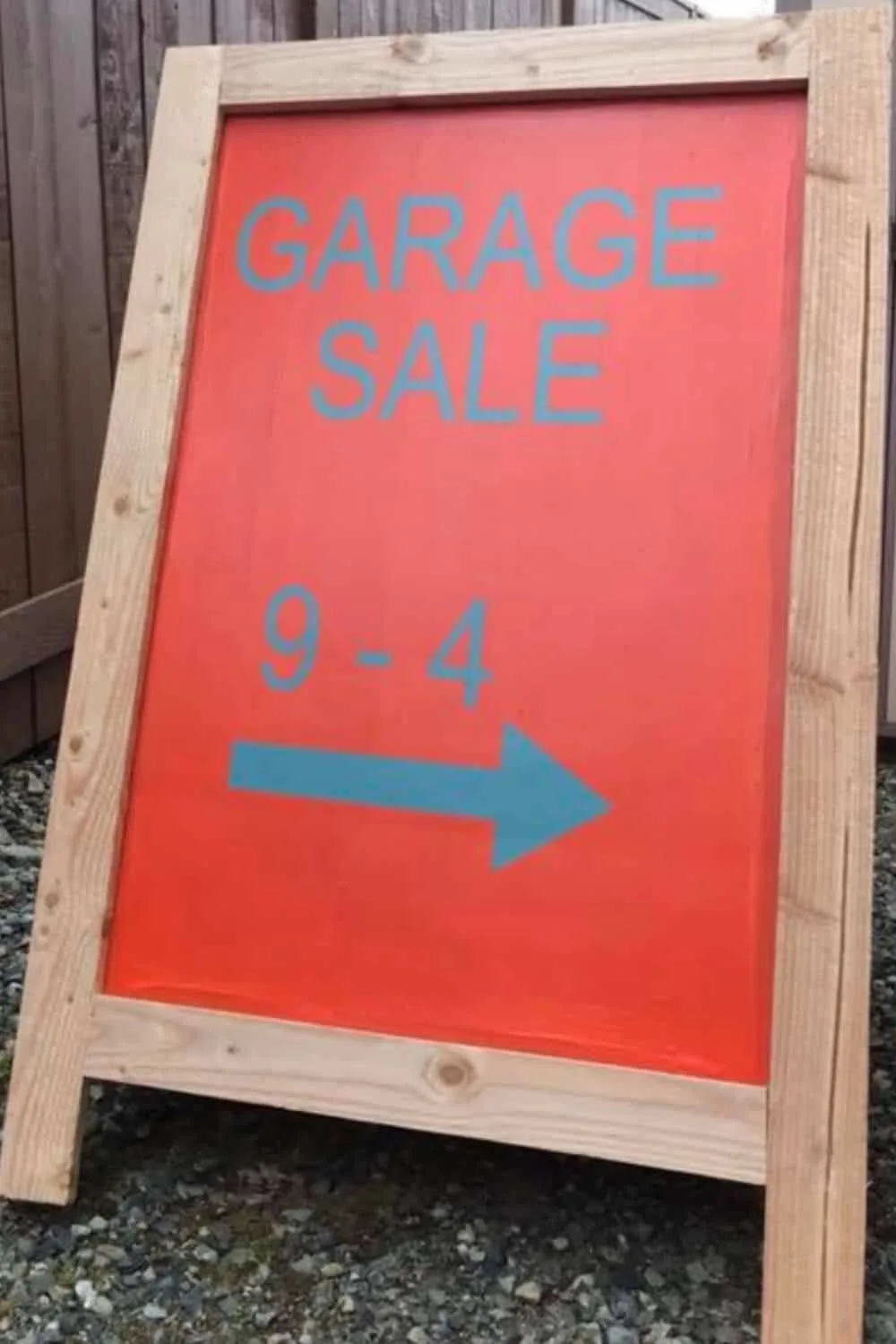 Next, I created cut files so I could cut what I wanted to put on the signs, out of vinyl. My letters and numbers are approximately 4″ tall.
You can find the Garage Sale Sign SVG Cut Files here:
Garage Sale Sign SVG Cut Files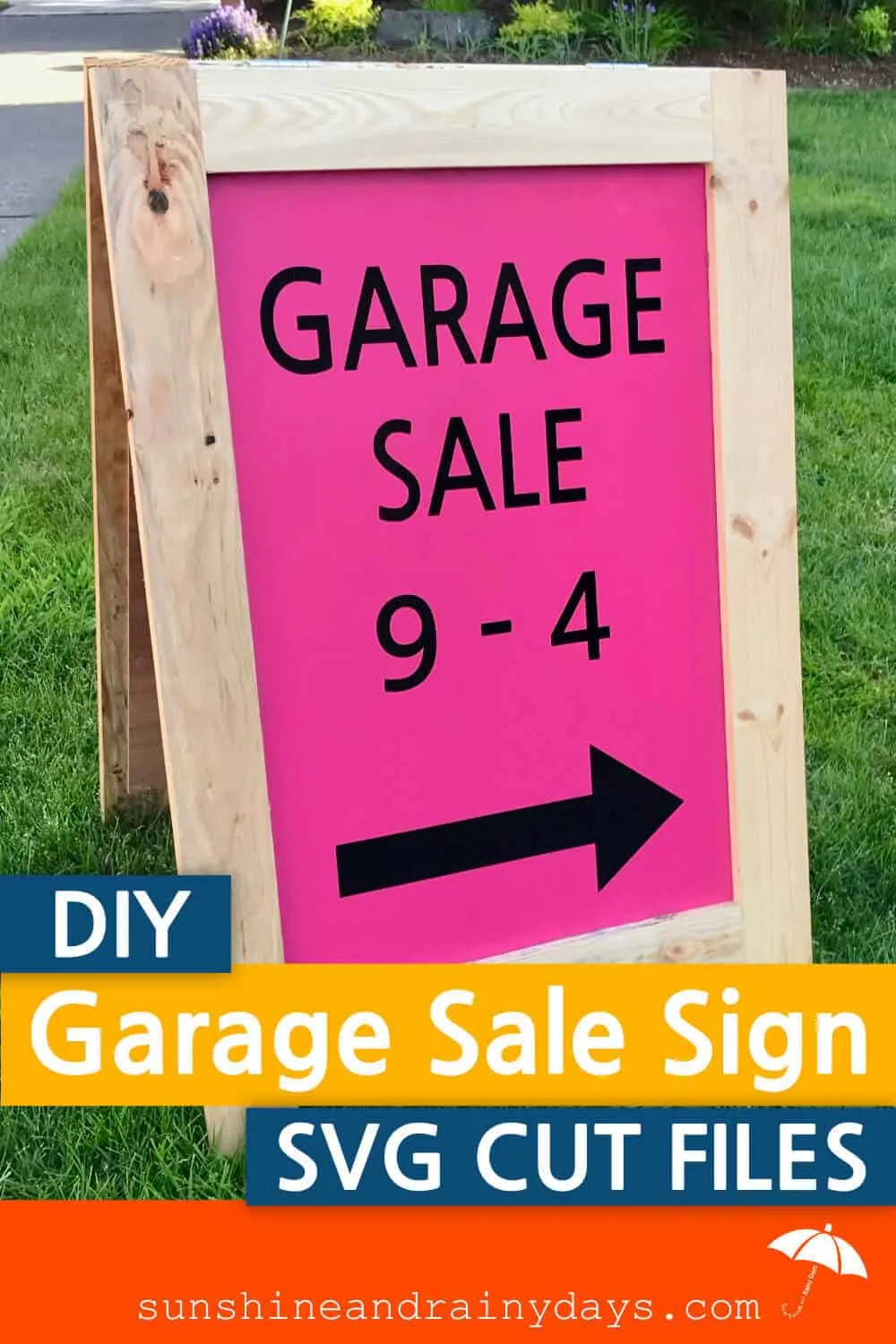 If you don't have a Silhouette or Cricut, you could use stencils, freehand paint, or purchase vinyl numbers and letters!
I'm pretty excited about how nice these signs turned out! We should be able to get many years of use out of them!
More Sign Ideas
More On Garage Sales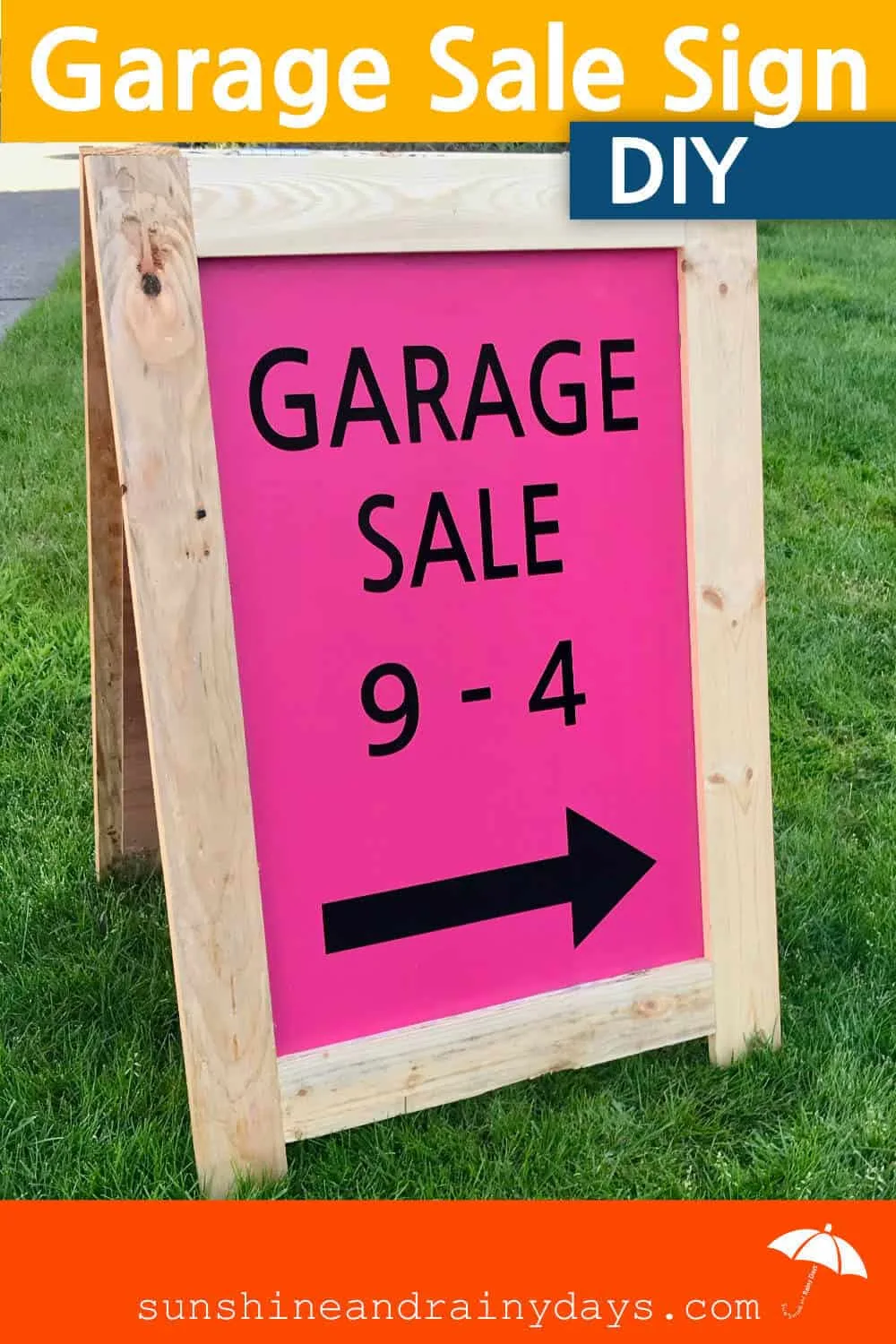 More A-Board Signs