There are a lot of Garage Sale Sign Ideas but the one important thing to keep in mind is consistency. Whatever signage you choose, make sure they are all the same so people know they are going to the right place!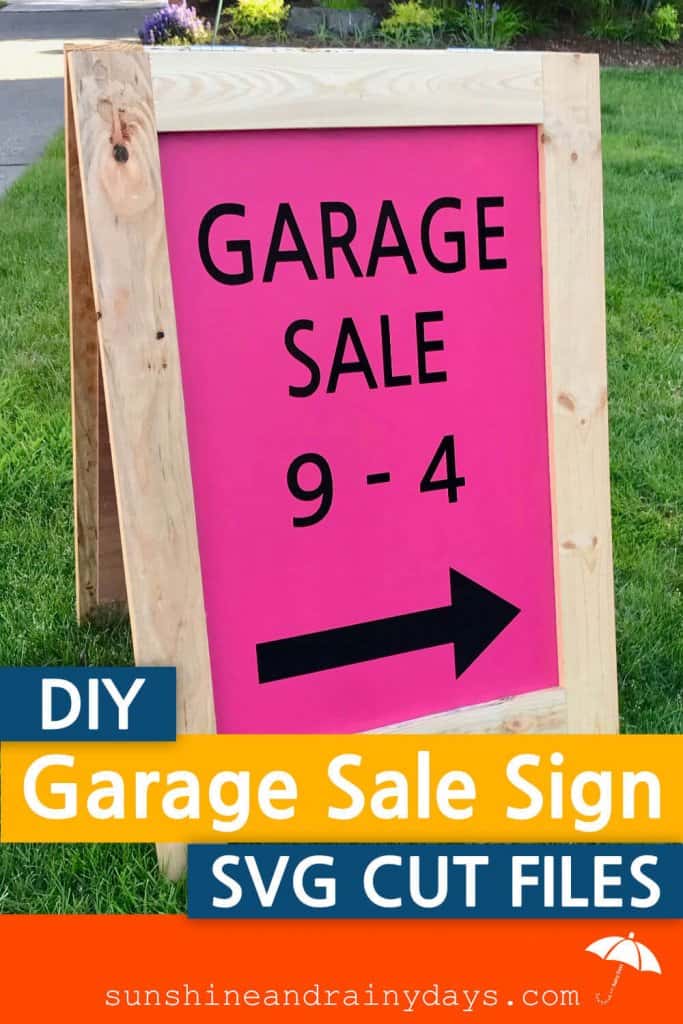 The idea of making your own garage sale signs may seem intimidating and like you're going overboard but it's an excellent investment that will last you many years.
These garage sale signs are fairly easy to build and store for next year but there will be an upfront cost for supplies.
Poster Board Garage Sale Signs
Whether you have old a-board signs to use or choose to use big boxes with rocks in the bottom, poster board is an economical way to create garage sale signs.
Although I prefer free standing garage sale signs, you may also be able to attach half sheets of poster board to road signs (depending on your local rules).
Be sure to use poster board in bright colors and large permanent markers.
Make your message clear and concise. There's no need for an address as shoppers driving by won't have time to take in that much information.
This post contains affiliate links. When you purchase through an affiliate link, we receive a small commission at no additional cost to you. Disclosure.
Garage sale signs with metal stakes can be a good option but if you've ever tried to put metal stakes in rocky ground, you know it can be a challenge and your metal stakes may end up damaged. You may or may not be able to use these signs year after year, depending on where they are placed.
We've all seen the funny garage sale signs and they are certainly a good way to grab people's attention!
Just be sure that the intent of the signs are clear and the signs are visible to potential customers driving by.
Themed Garage Sale Signs
Themed garage sale signs are another fun way to grab the attention of potential customers but remember to keep the message clear and concise so your customers understand this is actually a garage sale.
Garage Sale Signs are a key component to a successful garage sale! Whether you invest in signs that will last for years to come or create your own throw away signs, be sure to make your message clear and your colors consistent to lead customers to your sale.
More Garage Sale Ideas
Garage Sale Tips For A Successful Sale
How To Make More Money At A Garage Sale