Moving gives you a great reason to get rid of stuff fast because there's no reason to move stuff that you don't want anymore. We recently moved our daughter out of her college house and implemented a few of these ways to get rid of the things none of the roommates wanted or had room to take home.
One roommate moved locally, one could only take what he wanted on a plane, and my daughter had one truckload to move things home.
Whether you're moving or have recently organized your home and have a bunch of stuff to get rid of, these ideas are for you!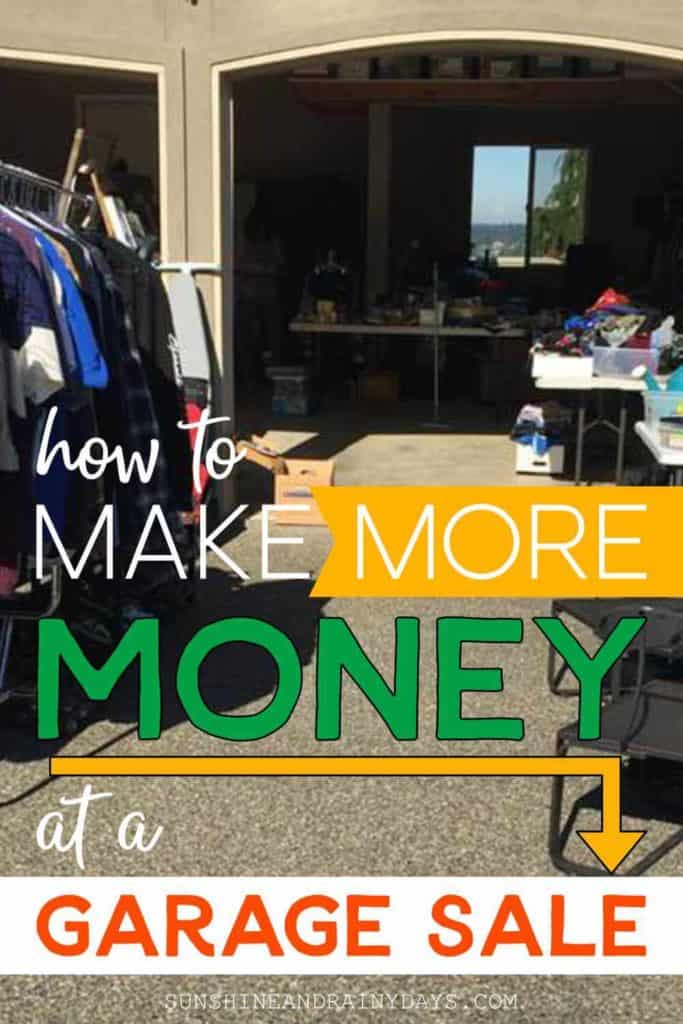 Garage Sale
My all-time favorite way to get rid of things is through a garage sale! Although it may take a bit of work, garage sales are a great way to get rid of things you no longer need or want. Give your stuff new life, in a new home!
People will come and take the things from your garage and actually give you a bit of cash for doing so!
Facebook Marketplace
When you want to get rid of stuff fast, you may not be able to ask a premium price, in order for it to move quickly. You CAN still make a bit of cash by slashing the price and listing your items in multiple Buy, Sell, Trade Groups in the area.
Facebook Marketplace is especially a good way to get rid of large items.
Try to list your items a few weeks in advance, for the best possible outcome.
Take clear pictures, with good lighting.
Be sure to clean up so the item is in the spotlight. No one wants to buy an item that is surrounded by trash.
Buy Nothing Group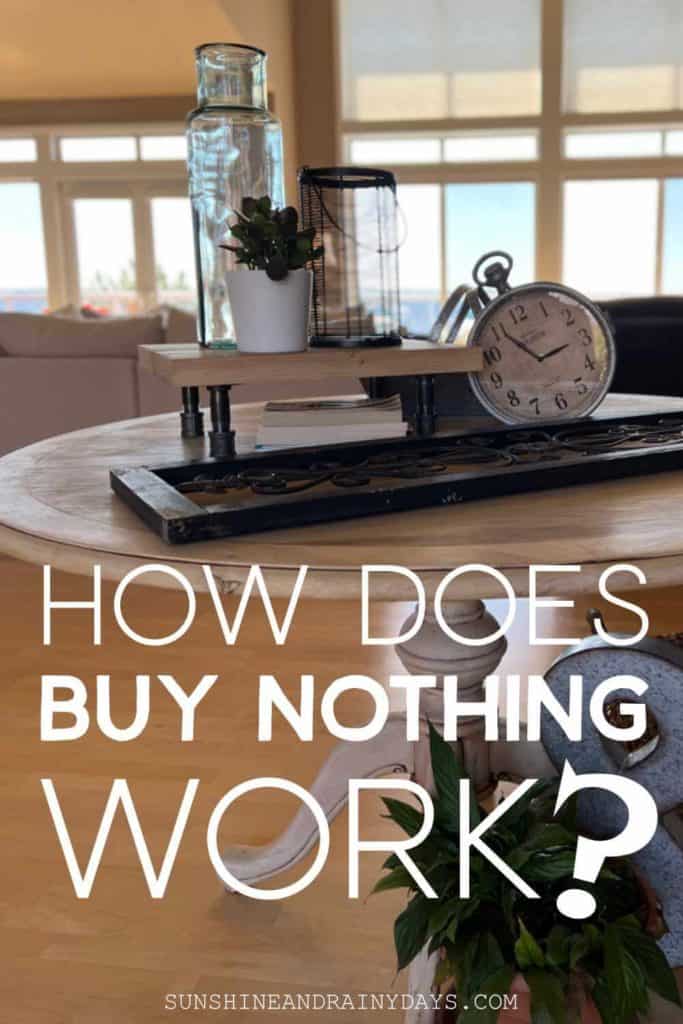 Buy Nothing Groups are local gift groups, on Facebook, where you can gift items to your neighbors. If you want to get rid of your things, within a few days, and are willing to give them away, FREE, a Buy Nothing Group is a great option for you!
Through a Buy Nothing Group, your things will be used by someone who would appreciate and are thankful for them!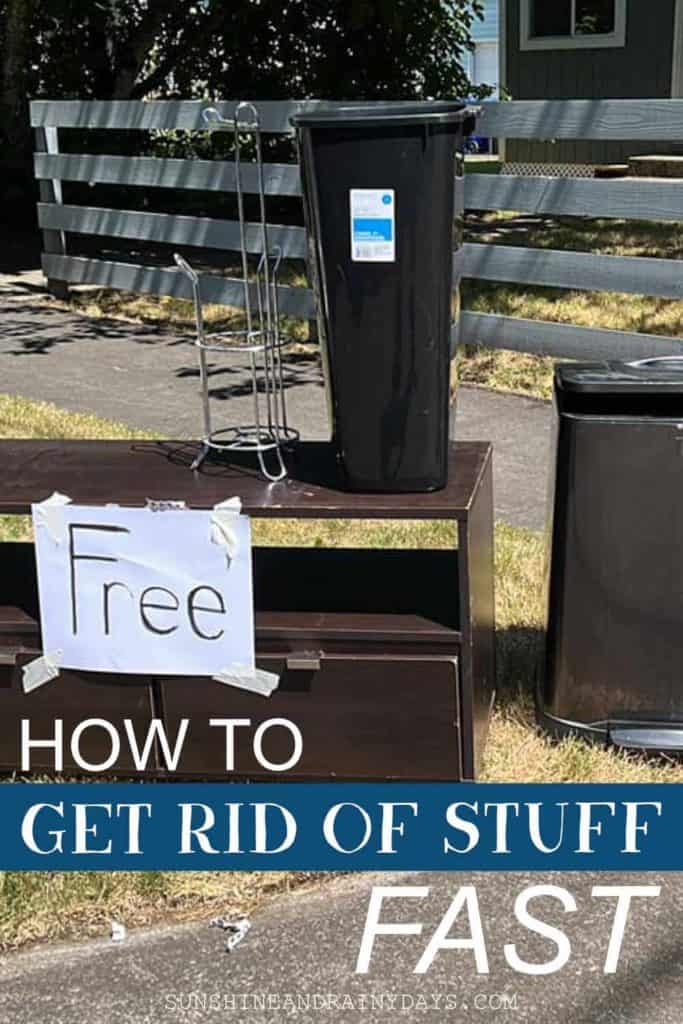 Curb Freebies
If you live on a well travelled street, curb freebies are a great way to get rid of stuff super quick!
Place items in a visible spot from the road.
Make a FREE sign to tape to your pile.
Watch your unwanted stuff disappear!
When we moved our daughter out of her college house, we put a few things out, with a free sign, and it was fun to watch people pull over and load stuff in their cars! We were surprised at how quickly the pile shrank!
Of course, if you're moving, you need to make sure the curb freebies are actually picked up or your landlord will charge you a dump fee.
Thrift Stores
Probably the absolute quickest way to get rid of stuff is by dropping them off at a thrift store. However, thrift stores may be a bit choosy about what they'll actually take.
Quite a few years ago, we had a green leather swivel chair we were ready to get rid of. It was still in good shape, we were just over the green. It was a heavy chair but we got it loaded, drove to our local thrift store, and were told it was a no go. We didn't want to unload the chair, back at home, so we chose to drive to the dump, instead. It cost us $35 to get rid of that chair. At the time, Buy Nothing wasn't a thing and we didn't feel like we had another choice.
These days, it's fairly easy to get rid of stuff fast! Know your options and make the choice that's right for you!