Money. It's the gift that everyone wants but no one wants to give. Why? Because it's boring. Here are Creative Ways To Give Money For Christmas that aren't boring!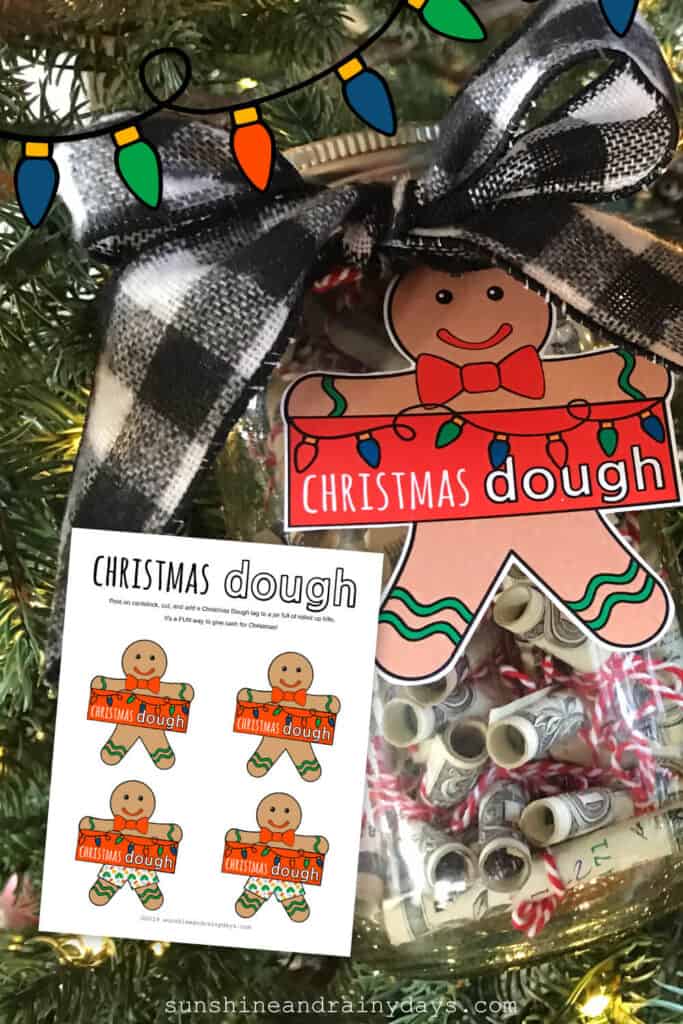 Creative Ways To Give Money For Christmas
Christmas Snowball
One year, I made the Snowball Surprise for my kids and my nieces and nephews. I wrapped up a bunch of silly little toys, candy, a mustache, and they each got a gift card in the center.
It was a riot! There were white streamers everywhere and we captured fun pictures with them all wearing their mustaches!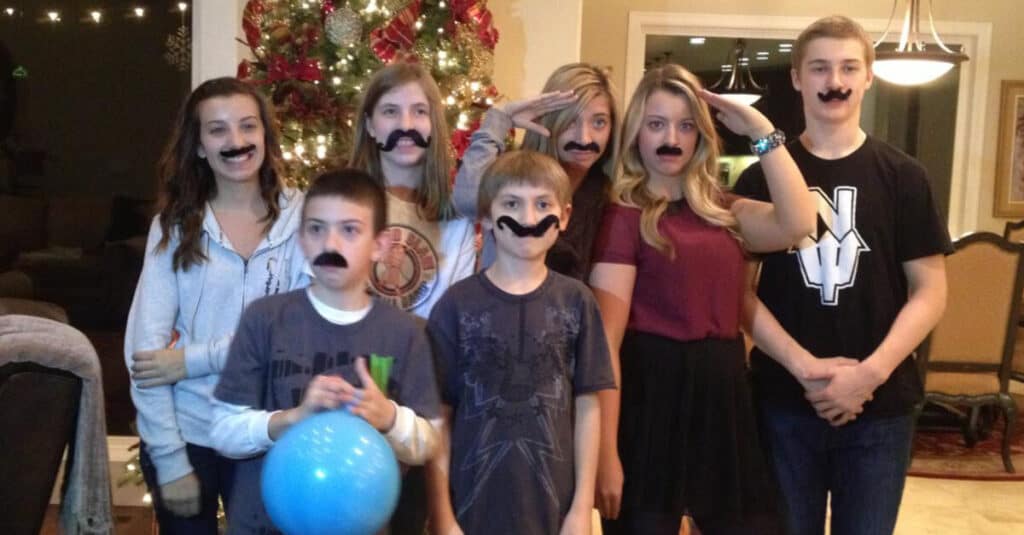 That's a great cousin portrait, don't you think?
Fast forward a few years and my nephew wanted money for Christmas. It was way too boring to just hand him cash so, instead, I made him a Money Snowball!
Read more about the Christmas Money Snowball here!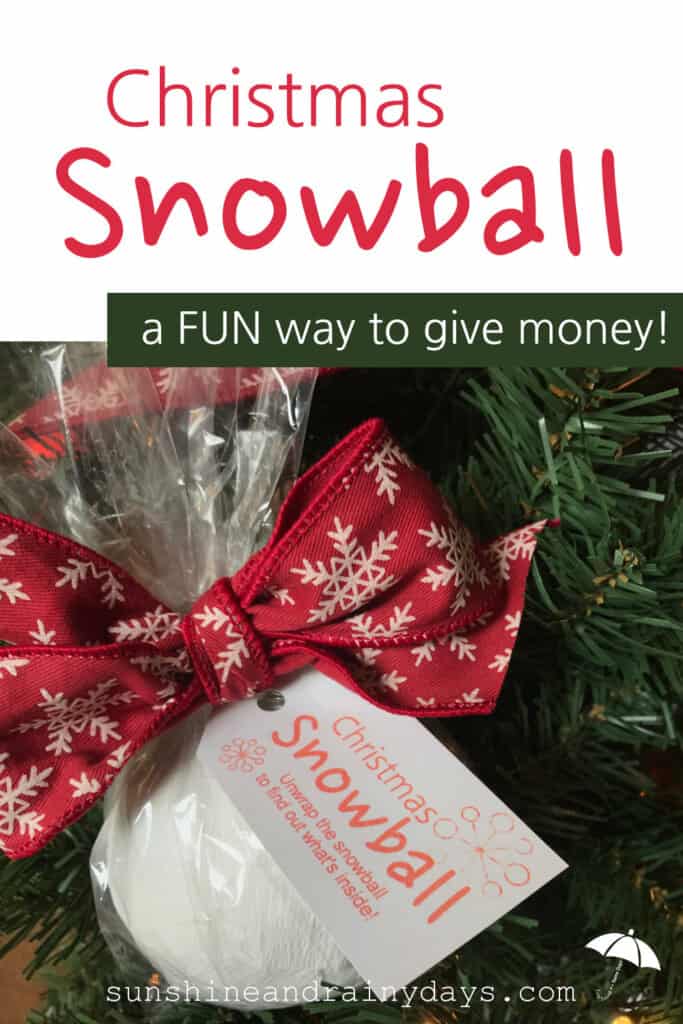 Christmas Dough
This post contains affiliate links. When you purchase through an affiliate link, we receive a small commission at no additional cost to you. Disclosure.
My daughter is studying abroad for her sophomore year of college but she'll be home for Christmas! I asked her what was on her wish list and she has just two things for me; money and a battery pack for her phone.
Each week, they have a three day weekend to explore and she would like money to continue with her travels.
A while back, I had pinned this Pinterest pin: https://www.pinterest.com/pin/204210164331377529/
I thought it was such a clever idea!
So … being the printables fanatic I am, I created a cute little Gingerbread Man holding a sign that says 'Christmas Dough'.
Then, I went to the bank and withdrew my daughter's budgeted Christmas cash in different denominations.
Next, I rolled each bill, using a pencil, and tied a cute little bow with red and white twine.
I filled a jar with the rolled up bills and tied the Gingerbread Man onto the jar.
The cool thing is … you can make this creative money gift to fit your budget!
That's better than a card with cash, don't you think?
Get your Christmas Dough Gingerbread Man here:
Christmas Envelopes
Alright, alright … if you must use an envelope to give cash this Christmas … make it a cute one!
I designed this Christmas Cash Envelope to save cash for Christmas in. You know, for the cash envelope system!
Then, I realized it's so cute … you could totally use it to gift money for Christmas!
THEN … I got a little crazy with buffalo plaid and made MORE Christmas Cash Envelopes!
Money. It's the universal gift that everyone can use. You just gotta gift it in a creative way!
More Christmas Printables