Add these Easter Popcorn Tags to popcorn for a festive Easter gift to pass out to classmates, students, co-workers, friends, and family!

The Easter Popcorn Tag PDF is fillable, which means you can add your name on your computer before printing. (The fillable popcorn tags work best in Adobe viewer.) You can also print and write your name by hand. Don't want to add a name? You can give the tags just as they are or use the option that isn't fillable (first page)!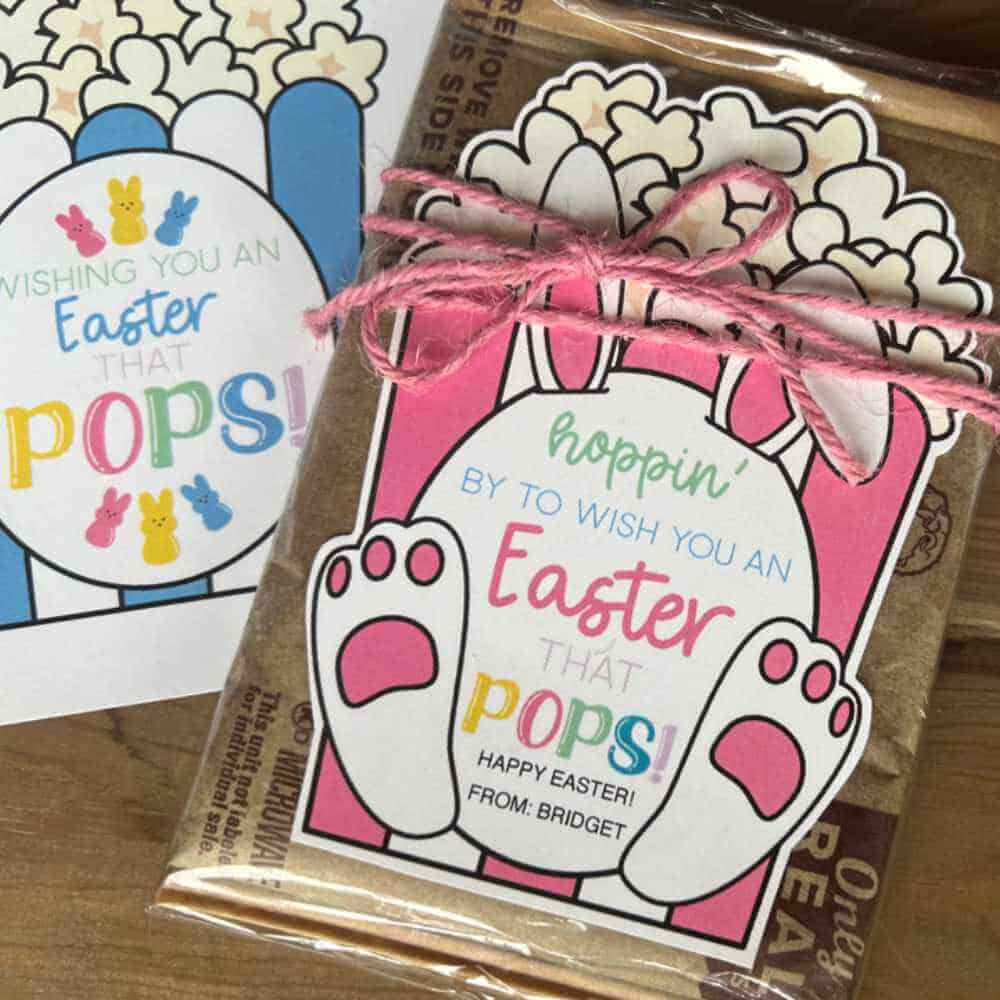 How To Assemble Your Easter Popcorn
If using the fillable tags, add your name to the Easter Tags on your computer – optional.
Print the Popcorn Tags of your choice on cardstock. There are three options: two with room for a name and the other without.
Sign your name at the bottom – optional (for the second and third pages).
Cut the Popcorn Tags.
Use an adhesive applicator to adhere the card to microwave popcorn.
Tie with jute around the popcorn and printable.
Give to anyone you would like to wish an Easter that POPS!
Get Your Easter Popcorn Tags Here
Add these Easter Popcorn Tags to microwave popcorn or a snack-size bag of popcorn for a quick and easy way to wish your friends, family, classmates, or co-workers an Easter That POPS!
You could also add them to an Easter Basket or an Easter Care Package!
More Easter Ideas