Easter is a time of year that is celebrated around the world as a time of new beginnings and new life. One of the most popular symbols of Easter is the Easter Bunny, a cute and fluffy character who is said to bring Easter eggs and gifts to children all over the world.
Coloring pages are a great way to celebrate Easter with kids of all ages and a fun activity to do together as a family. This Easter Bunny Coloring Page is a perfect way to keep kids entertained and engaged while celebrating the holiday.
Coloring Page Supplies
This post contains affiliate links. When you purchase through an affiliate link, we receive a small commission at no additional cost to you. Disclosure.
How To Use The Easter Bunny Coloring Sheet
Click to print the Easter Bunny Coloring Sheet – found below.
Have a few coloring sheets on hand for your Easter festivities, or color one yourself!
Put your masterpieces on display!
Get Your Printable Easter Bunny Coloring Page Here
Click the picture or link below to download your Easter Bunny Coloring Sheet for your Easter celebrations!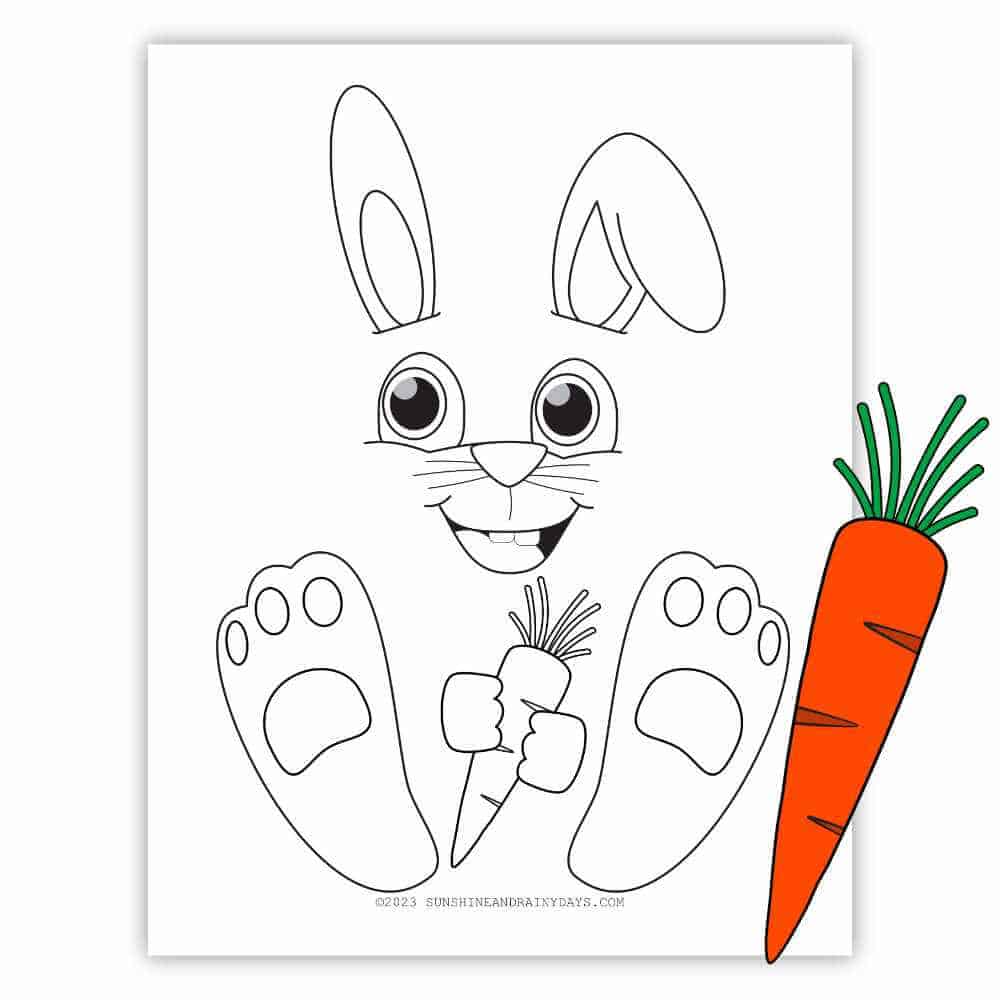 Why not take time this Easter season to relax and enjoy coloring fun with your kids? The Easter Bunny coloring page is a great way to do just that!
More Easter Coloring Pages
More Easter Ideas