Whether your college student will be home for Easter or not, they will certainly be Hoppy to receive an Easter Care Package made especially for them!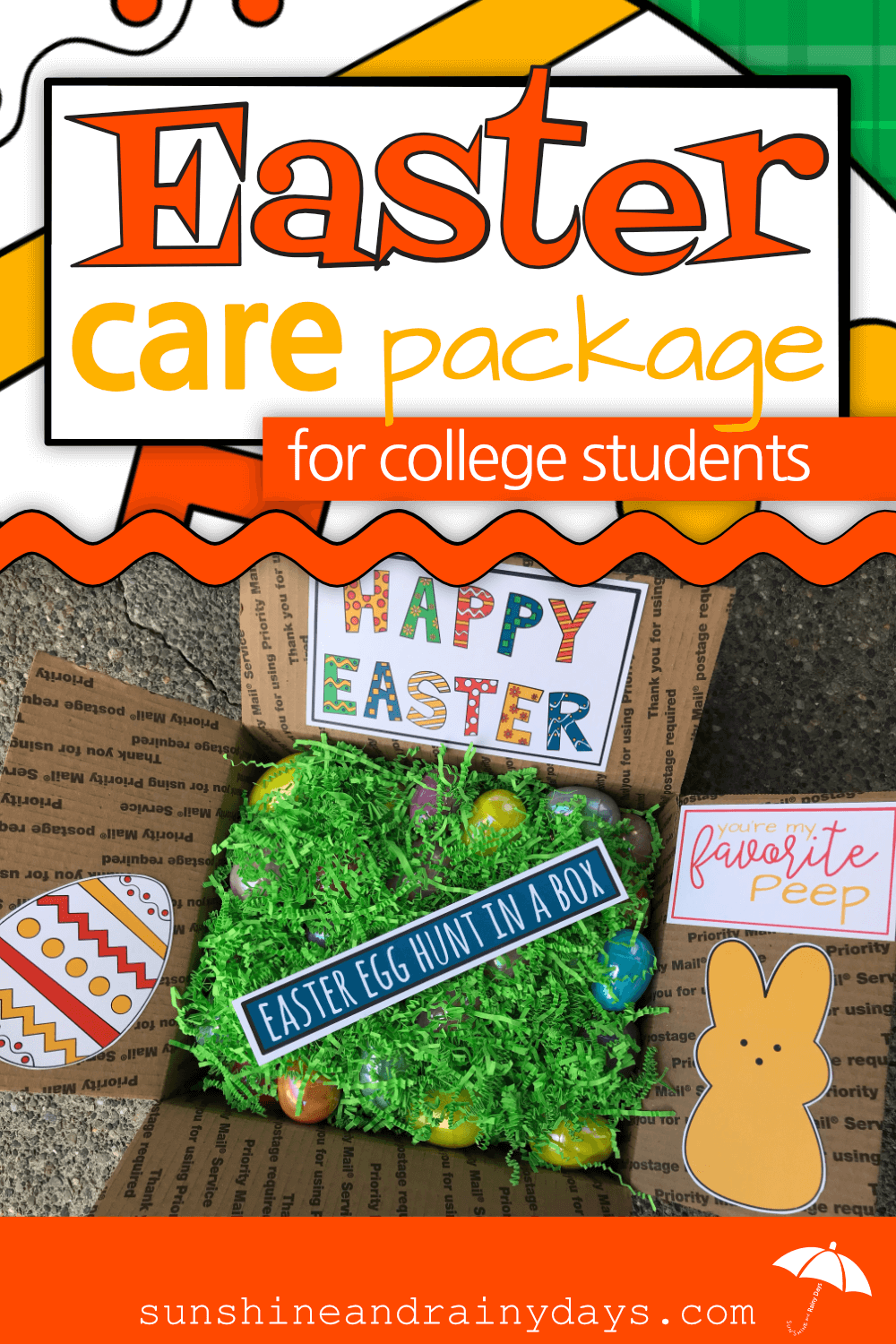 Easter Care Package For College Students
One way for me to cope having a child away at college is to create and send care packages! It allows me to do something special for her and, I'm thinking, she appreciates the effort too!
For Easter, I decided to create an Easter Egg Hunt In A Box! I've always enjoyed creating Easter Egg Hunts for the kids and, just because she's away at college, doesn't mean she shouldn't open a few eggs!
This post contains affiliate links. When you purchase through an affiliate link, we receive a small commission at no additional cost to you. Disclosure.
Easter Care Package Supplies
Printer – I have this one and I love it!
Easter Care Package Printables – found below
Scissors and Paper Cutter (optional)
Plastic Easter Eggs
Candy
Spring Gifts – ideas listed below
How To Use The Easter Care Package Printables
Print the Easter Care Package Printables on card stock – found below.
Cut the shapes using a paper cutter and scissors.
Adhere the Box Decor to the inside flaps of your care package box using an adhesive applicator.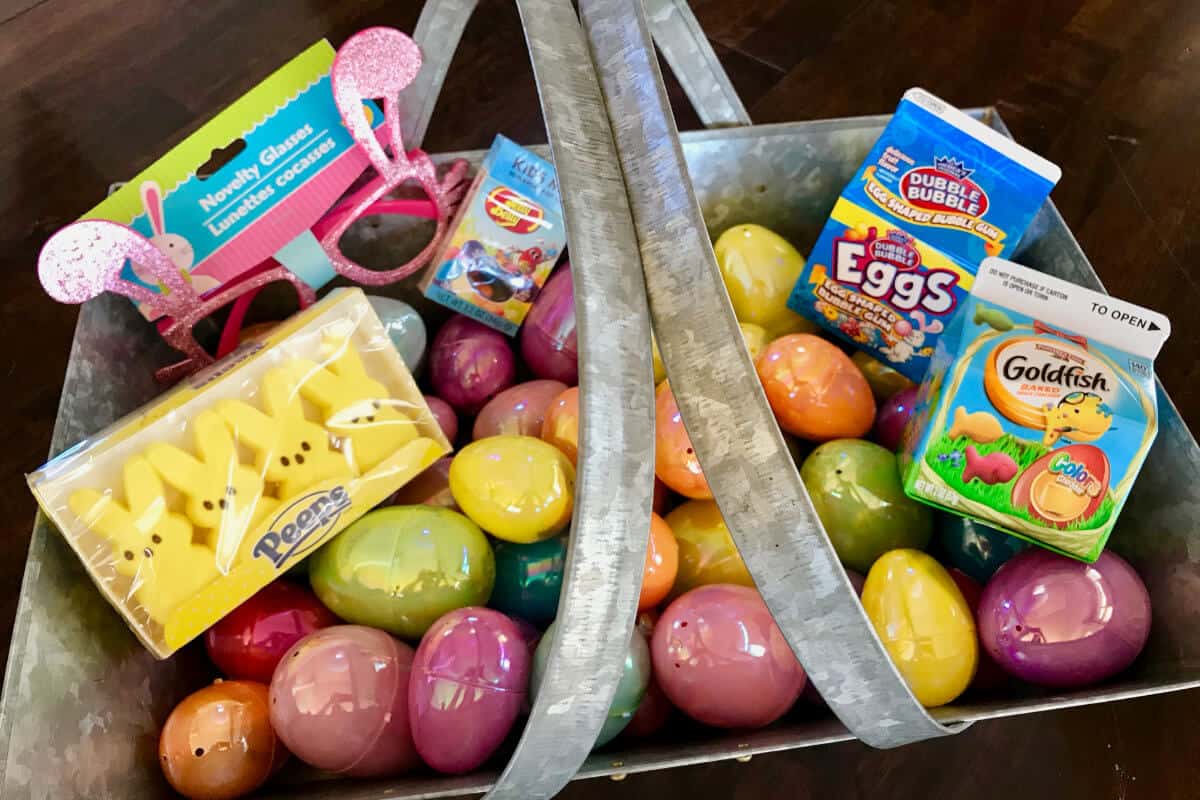 What To Put In An Easter Care Package
We chose to create an Easter Egg Hunt In A Box! We also added some festive springtime items!
Beach Ball – Encourage your college student to get outside on these nice Spring days!
Bunny Glasses – We had these left in our Easter Storage Box from last year but you may be able to find them at the Dollar Tree!
Plastic Eggs – I picked up the shiny ones from the Dollar Tree but, I gotta say, they were kind of hard to open. I may have even cracked a few trying to get them open.
Candy – We chose candy that we know our daughter likes and will eat! You should do the same!
Easter Grass – I like to use the shredded crinkle paper from the Dollar Tree! It is found in the gift bag section.
[show_boutique_widget id="921335″]
Mom Tip: I find it super easy to order exactly what I need from Target online to pick up in store! There's no need to hunt for the items you want. Let Target do the hunting for you!
We also added Easter Printables to our box:
Easter Trivia – Add a little egg-citing fun to your Easter Eggs with Easter Trivia designed to fit inside plastic Easter Eggs!
Inspirational And Punny Easter Messages – Add inspirational and punny Easter Messages to your Easter Eggs for an egg-stra festive Easter Egg Hunt In A Box!
Get Your Easter Care Package Printables Here
More Easter Printables
More College Care Package Ideas