Beaded socks for our little girls are so much fun! When my daughter was born, a friend made beaded socks for her. I loved them so much that I enlisted my sister-in-law (who is all things crafty) to teach me how to make beaded socks. The first pair I made took hours. As time went on and I practiced a LOT … I was able to make a pair of beaded socks in about 30 minutes.
My daughter was outfitted in beaded socks until she decided she was just too old for them.
I actually think my daughter learned to walk at ten months because of the noise the beads make. Now that's not scientifical at all but it's my theory!
Beaded socks have been a huge money saver for us over the years as they have been my go to gift for just about every baby girl shower. Thirteen years later, I'm still saving money and they take about 30 minutes a pair to create!
Supplies for Beaded Socks
This post contains affiliate links. When you purchase through an affiliate link, we receive a small commission at no additional cost to you. Disclosure.
Mini Pony Beads – Multi Colored, Transparent, Clear – whatever colors you fancy! I use about 33 beads per newborn sock.
Scissors
How to make Beaded Socks
Pick the colors you would like to use and place them in the order you desire.
If you know how to chain stitch, you can do this! Chain stitching is all I know about crochet so you won't hear any kind of crochet lingo from me. Just a straight forward description.
2. Take one sock, unfold the cuff, and push the hook through from the inside about 1/4 inch from the edge of the sock.
3. Using your left hand to hold the crochet thread, pull a loop through the sock (leaving a tail on the outside) and chain stitch three times.
4. Place your first bead, right over the hook, wrap thread around the top of the hook and pull the thread through the bead and loop to attach the bead (there should only be one loop on the hook).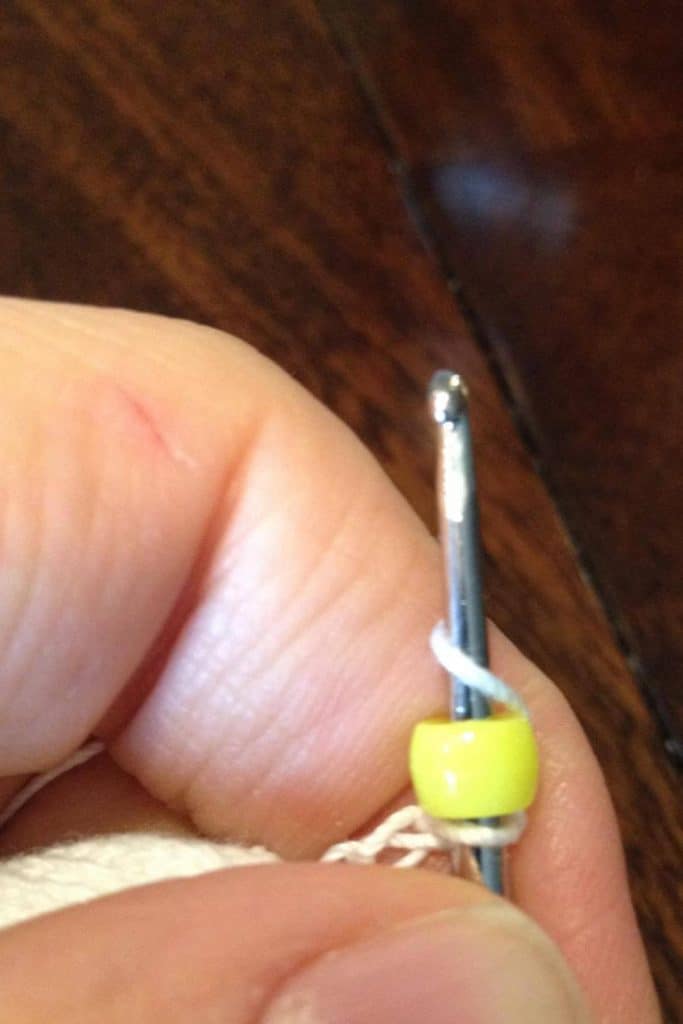 5. Chain stitch three more times.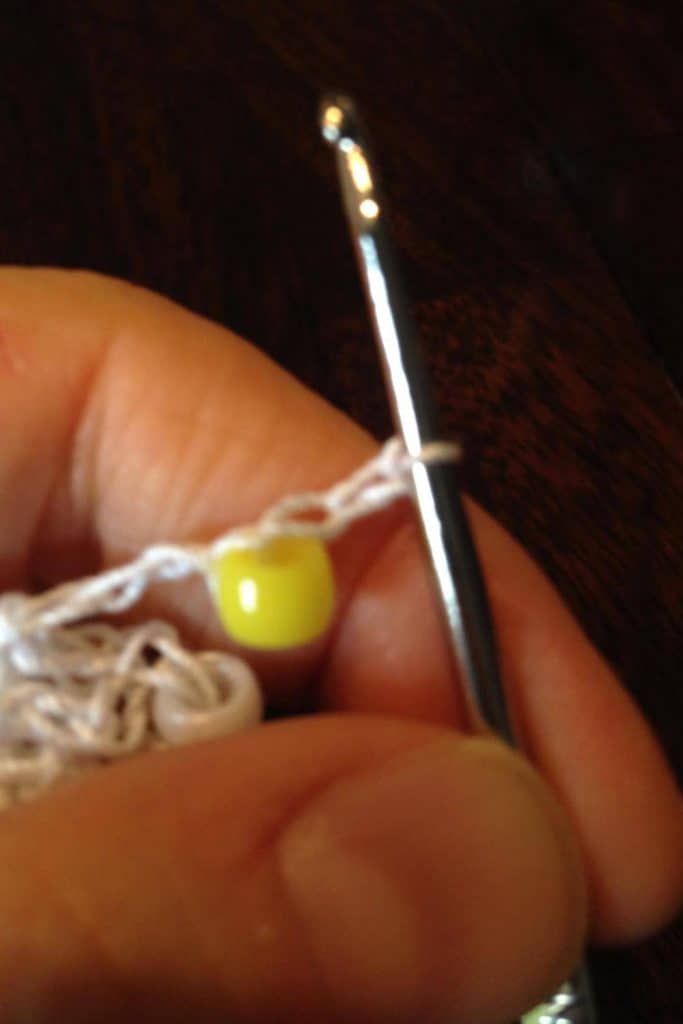 6. Move to the next ridge (of ribbing) in the sock and push your hook through.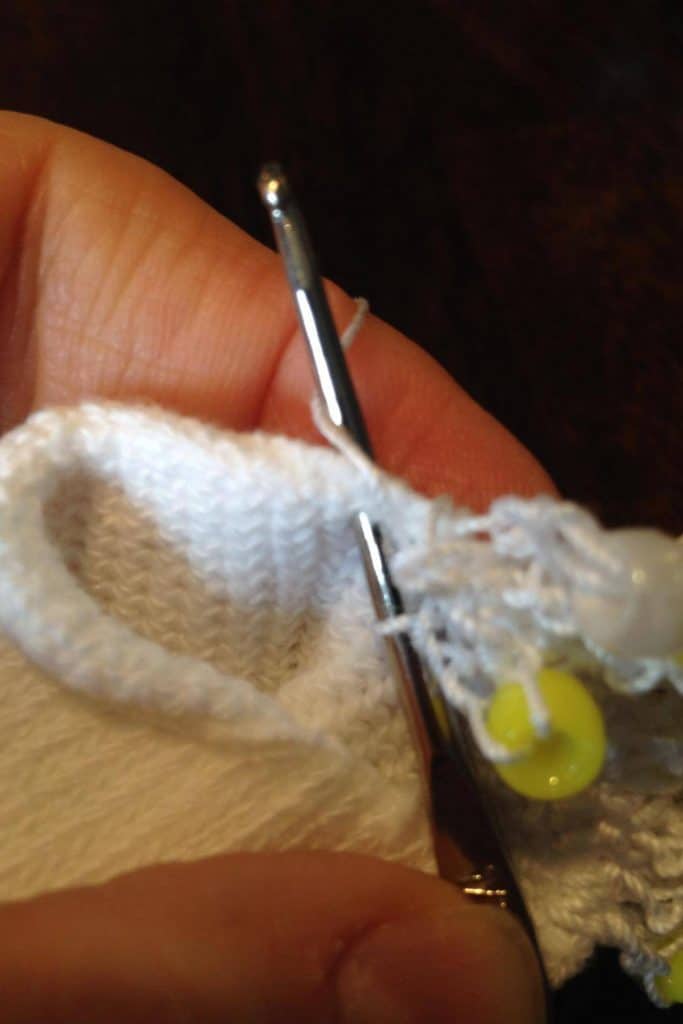 7. Grab a stitch, pull through sock and loop (one loop left on hook) and chain three times, attach a bead, stitch three and attach to sock.
8. Keep repeating these steps until you are around the entire edge of the sock.
9. Attach your last stitch to the sock, pull through sock and loop, make a large loop (about four inches), cut at the end of the loop so you have a four inch thread left.
10. Tie the finishing end off with beginning end (knot about four times) and you're done!
These socks wash and dry well, however, you may want to use a mesh bag so the beads don't get caught in your appliances. Yes, I learned the hard way.