The last thing on a tween boy's mind is how to organize his room but your tween boy will appreciate an organized room, when he can find what he's looking for. He just needs a bit of help and a few tools to help him stay organized.
Jack's room is a well oiled machine. Everything he needs is right there, where he needs it. It's amazing how much you can fit in a small room and still have a little comfort and space. It started with a great organizational system for all of his LEGOS!
This post contains affiliate links. When you purchase through an affiliate link, we receive a small commission at no additional cost to you. Disclosure.
How To Organize LEGOS
We purchased three 8-cube room dividers/bookcases, from Costco, that came with fabric drawers. Costco only carries these certain times of the year but I found something similar here. It does not come with fabric drawers though.
We then installed casters on each one so they could be easily moved and because they sat right where the vent is.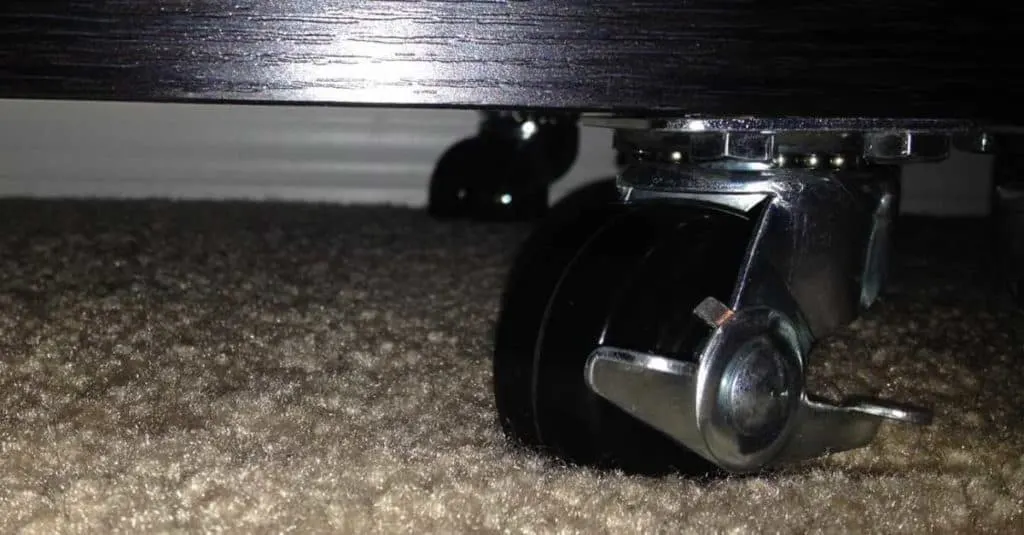 The bottom row is dedicated to loose LEGOS and a coordinating LEGO color is placed in the front 'window' so he knows which color is where. We put the LEGOS in rainbow color order. Red, orange, yellow, blue, green, purple, grey, black, and white. We doubled up on some colors that he has less of.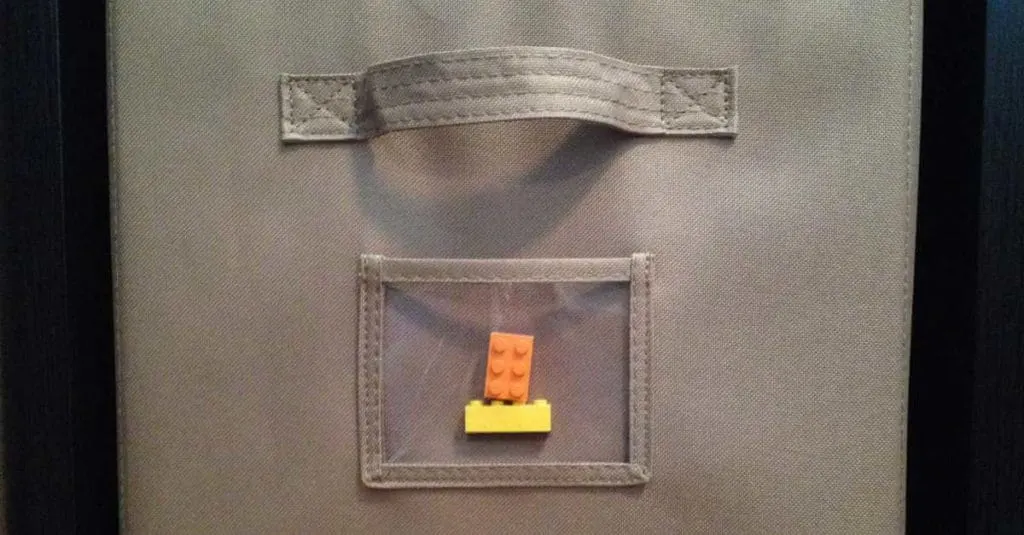 One shelf sits lengthwise, under the window, and the other two are upright, on either side. He uses the one, under the window, as his building station. It's what works with his room configuration.
The second row of fabric drawers has various things like current sets he's working on, art supplies, and he uses one as a file for all of his directions and manuals. Maybe some day he will want to put all of those sets back together. For now, after the initial build, sets are transformed into free-building awesomeness!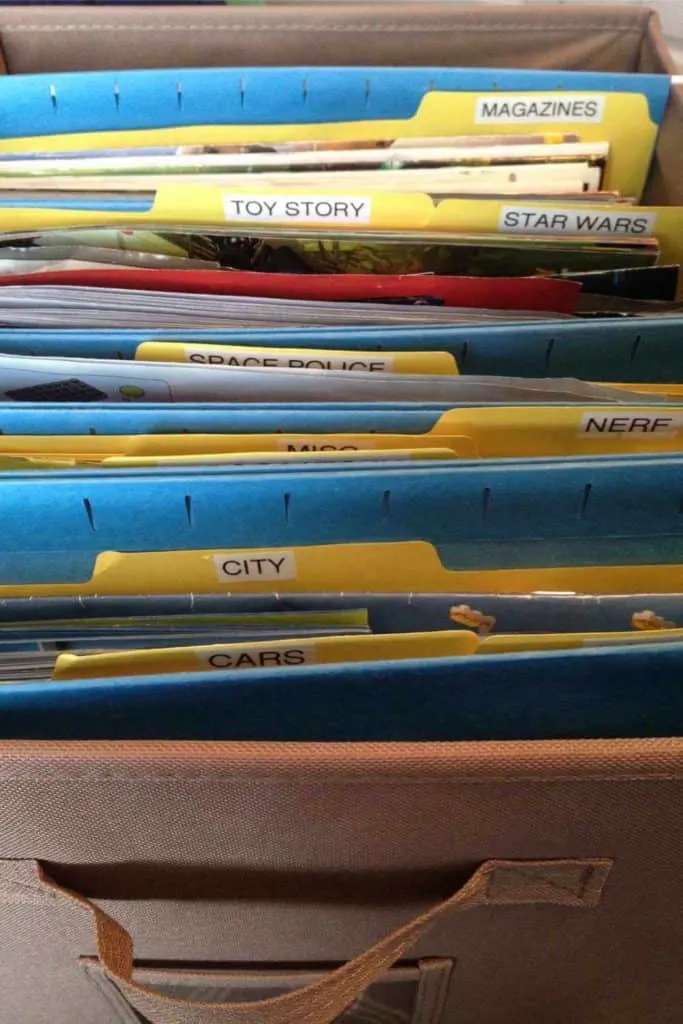 On another wall sits a small desk with his laptop, headset, and an extra monitor he salvaged, from our garage sale.
How To Organize A Tween Boy's Closet
The right side of Jack's closet, from EasyClosets, consists mostly of clothes.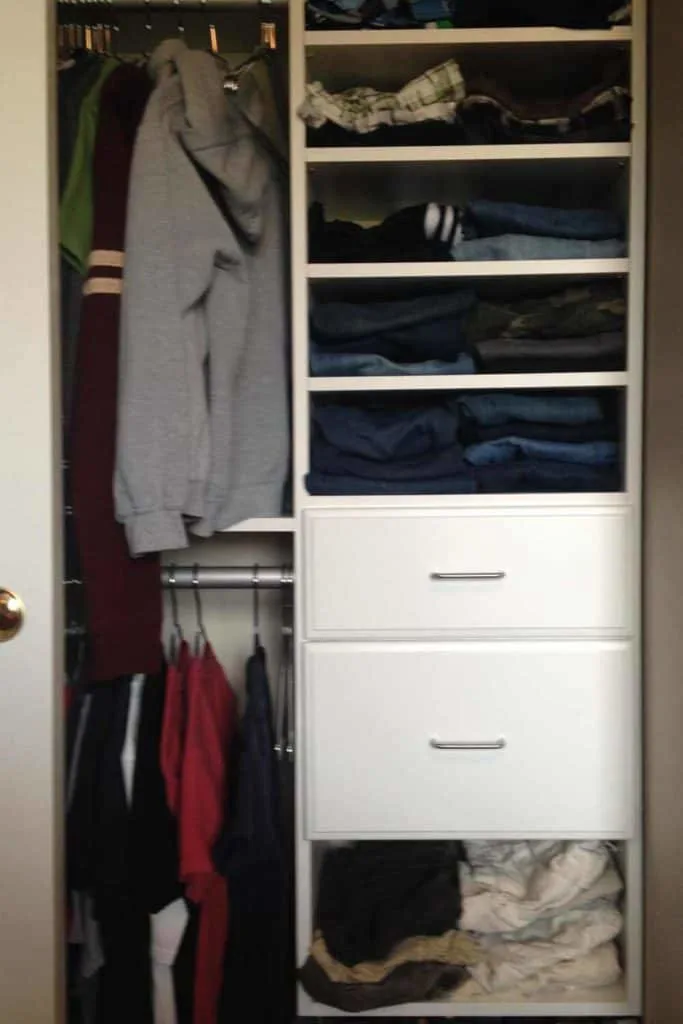 The left side has chalkboard front boxes, filled with all of his miscellaneous stuff.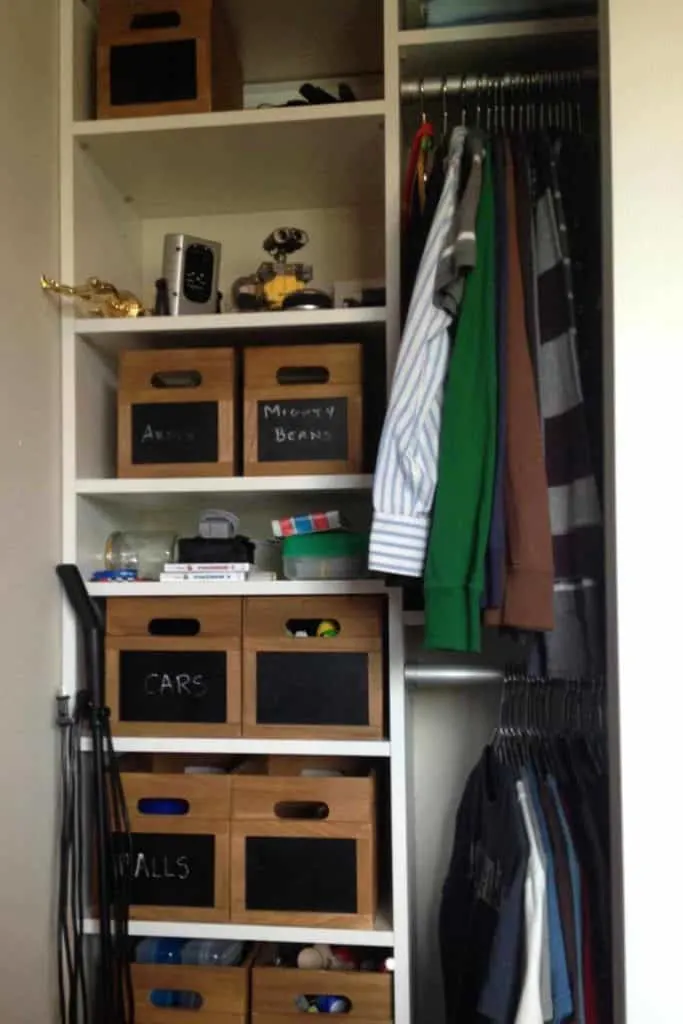 But what about Nerf guns? All tweens have Nerf guns! They are stored in an under the bed drawer.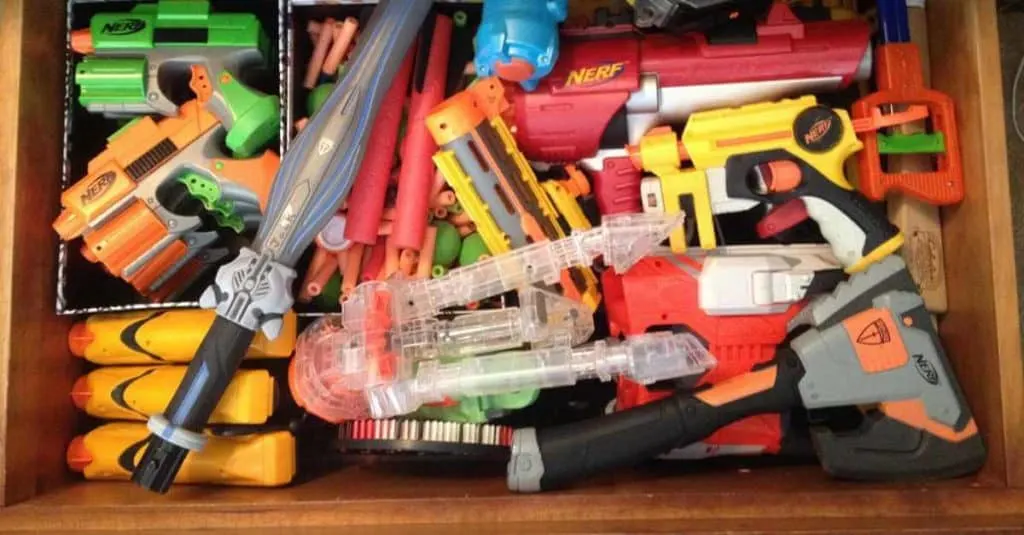 Check out this wall! This is my favorite part of Jack's room. The inspiration for this wall came from the gift shops, in Cars Land, at California Adventure. We were on a 21 day road trip and began collecting things along the way. It is a work in progress. He can tell you about each item on this wall and what it means to him!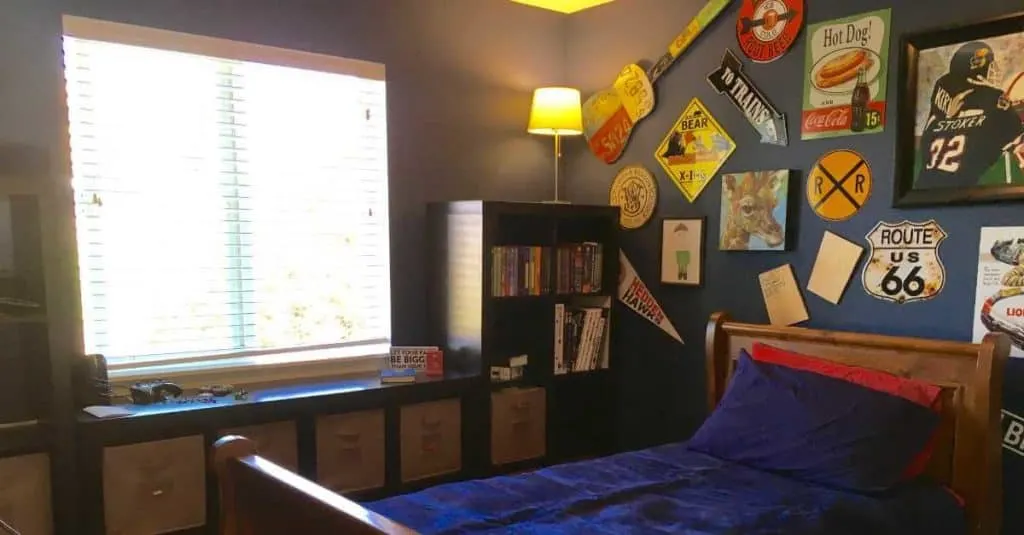 There it is! A tween boy's room! A place Jack loves to spend time and can call his own!
More Organizing Ideas
Organizing And Decorating A Teenage Girl's Room
The Best Way To Get Organized Once And For All
How To Organize Manuals So They're Easy To Find