The hardest part of medications being prescribed is actually remembering to take them. Keep this Medication Tracker near your medications and check off the calendar once you have taken them.
The Medication Tracker is a one page PDF ready for you to record the days you take your medication. It includes a 12 month calendar where you can check off the square on the day you take your medications.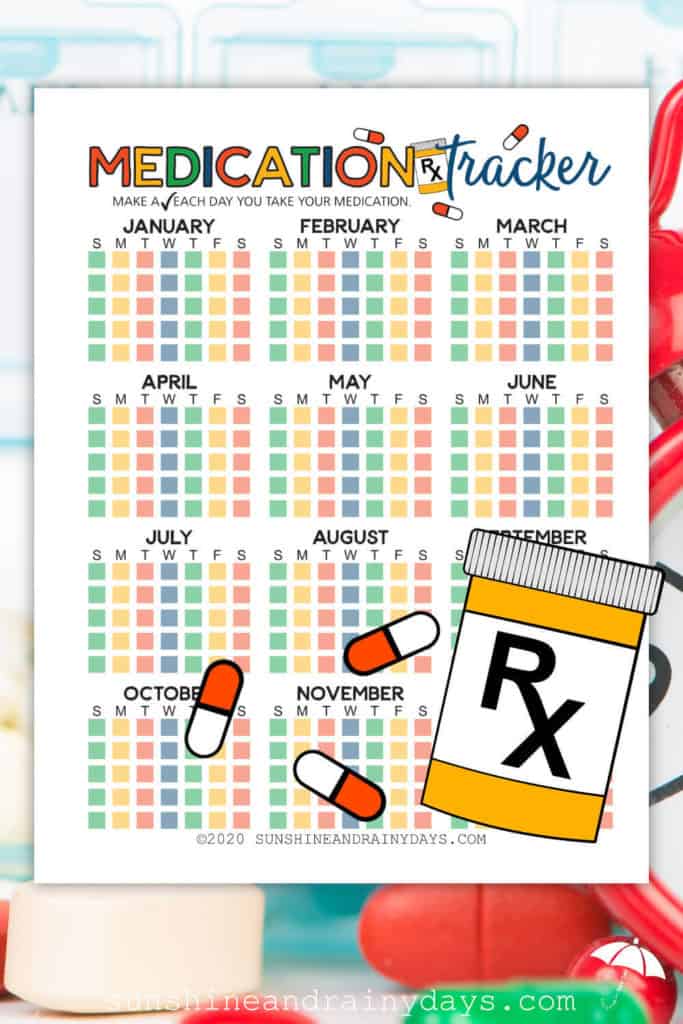 How To Use The Medication Tracker
Print the Medication Tracker – found below.
Place the printable near your medications where you will see it.
Take your medications.
Check off the calendar box, once you have taken your medications.
Refer to your Tracker if you aren't sure whether you've taken your medications yet.
Benefits Of The Medications Tracker
Gives you a place to record when you've taken your medications.
Provides reassurance you've taken your medications, if your memory is bad.
Helps you stay on track by giving you a visual.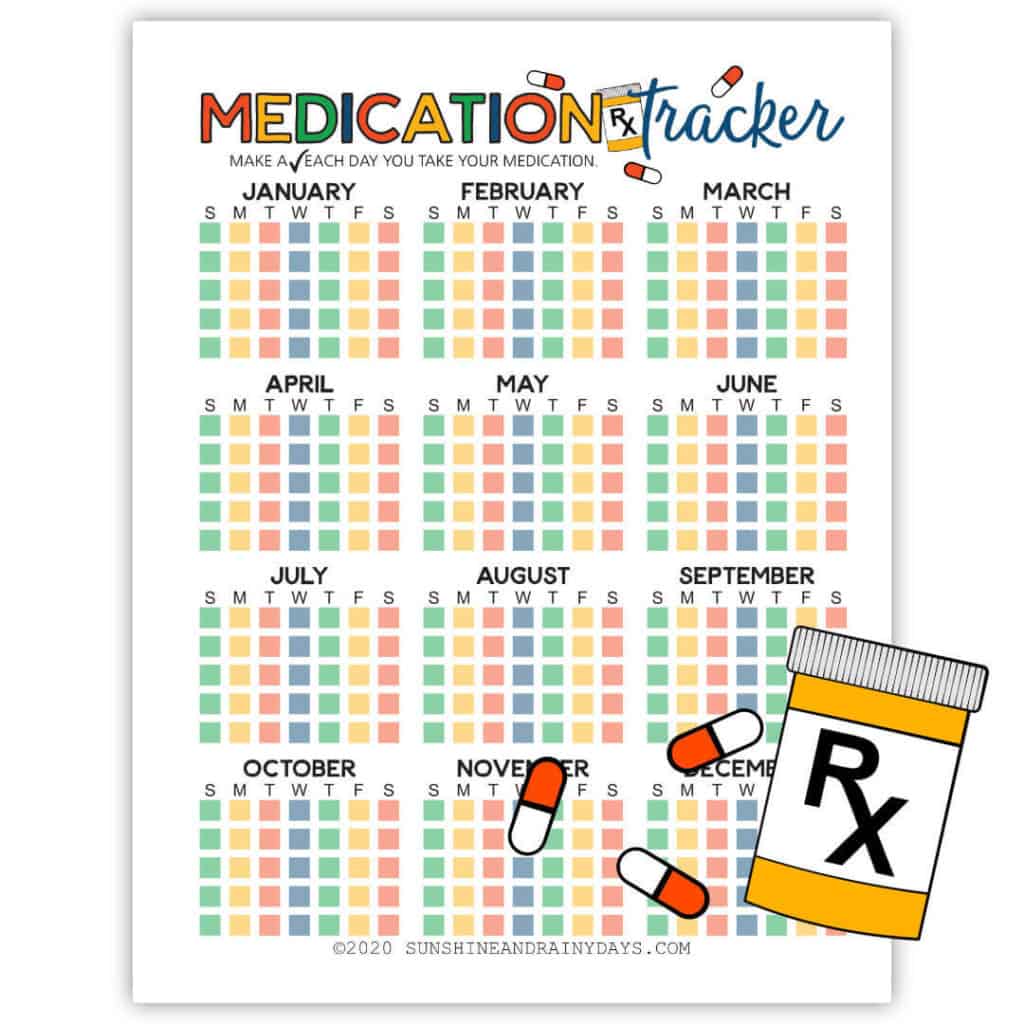 More Medical Binder Printables
Medication Chart – The Medication Chart provides space to list the specifics of your medications and works in conjunction with the Medication Tracker.
Medical Binder Printables – Purchase our entire collection of Medical Printables and create a Medical Binder, to keep you on track!