What if you let yourself DREAM? Use the 2020 Dream Sheet and have some fun thinking about the possibilities!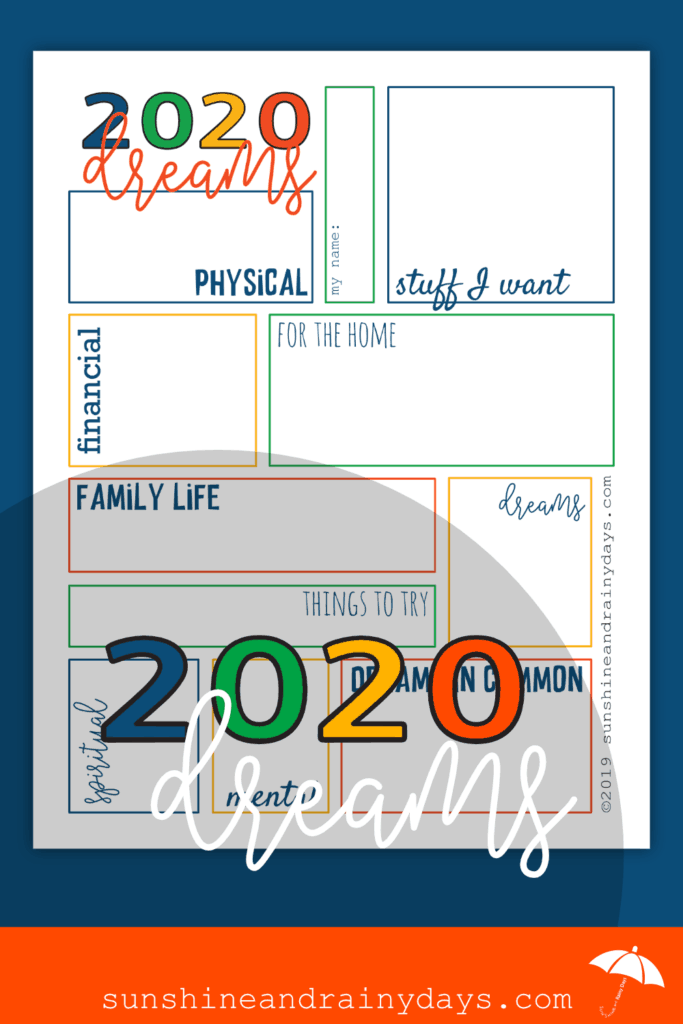 2020 Dream Sheet
Do you ever feel like you take two steps forward and five steps back? You feel like nothing is ever accomplished and you're just barely able to keep your head above water.
You know what? There's HOPE!
It starts with the Dream Sheet.
Put your dreams in writing.
THEN, next year, take a look at your Dream Sheet and be amazed. Amazed that you actually DID accomplish stuff and realize, the stuff you didn't, might not be too important after all.
This post contains affiliate links. When you purchase through an affiliate link, we receive a small commission at no additional cost to you. Disclosure.
2020 Dream Sheet Supplies
Printer – I have this one and it's awesome!
2020 Dream Sheet Printable – found below
How To Use The 2020 Dream Sheet
Write words or doodle in each section to express the dreams you have for 2020!
Here we will list a few ideas for each section to get your creative juices flowing.
Physical
It's important to take the time to take care of ourselves! If time was no object, what would you do to take care of the body you've been given?
work out three times a week
sign up to play a sport
walk every day
take supplements
eat whole foods
Stuff I Want
We all want stuff, right? Sometimes it seems like we never get what we want. Write down the desires of your heart. Next year you will likely discover you've accumulated some of that stuff and some of it might not be important anymore.
A MacBook Pro has been on my Dream Sheet since 2015. It's something I can certainly live without but it will continue to make the list until it becomes a reality!
new house
camera
MacBook Pro
iPhone
new outfit
Financial
This is a BIG one! What could you do to feel financially secure? It might not seem possible but this is your space to dream.
We have somehow managed to pay cash for college this year and the blog is on track to earn a decent amount. The credit cards … they are on the back burner for now.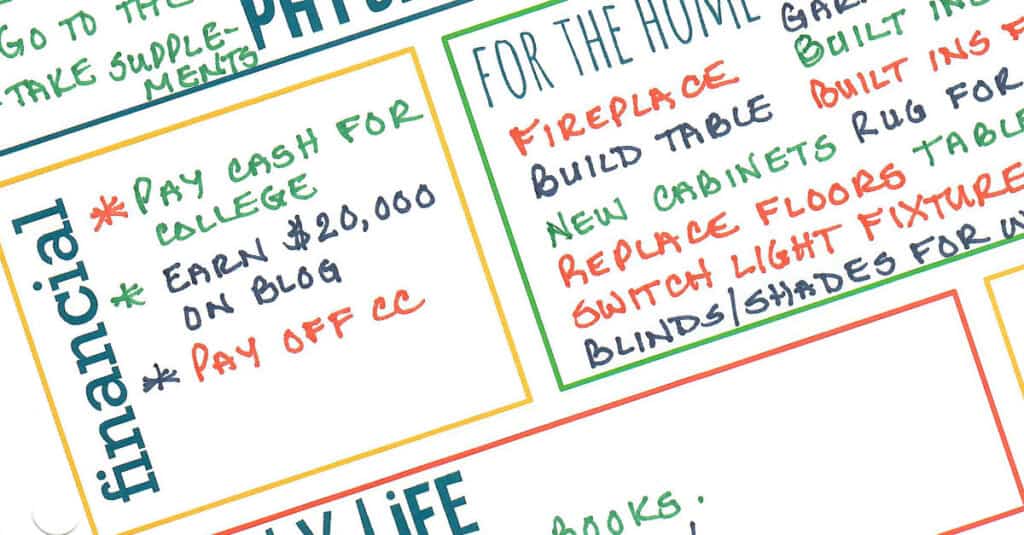 pay off credit card debt
pay off car
earn $500 extra per month
reduce electric bill
give to others
For The Home
If money were no object, what would you do to make your home the oasis you'd love it to be?
It's funny how I look at my Dream Sheets from years past and realize we have accomplished dreams we had for our home. Oh, how easy we forget!
Back in 2018, I had hoped to get a king size bed.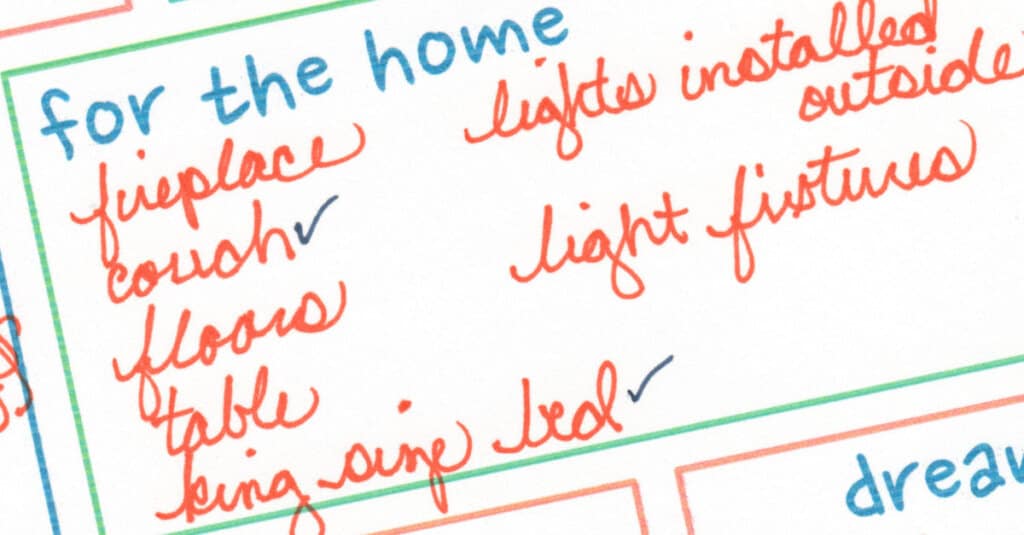 Guess what?
I actually built a king size bed! Check it out!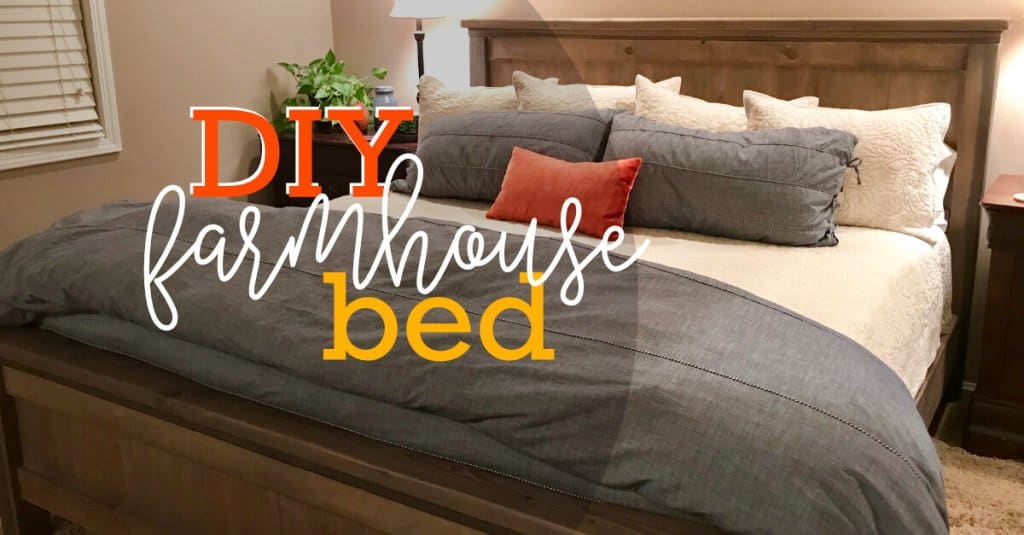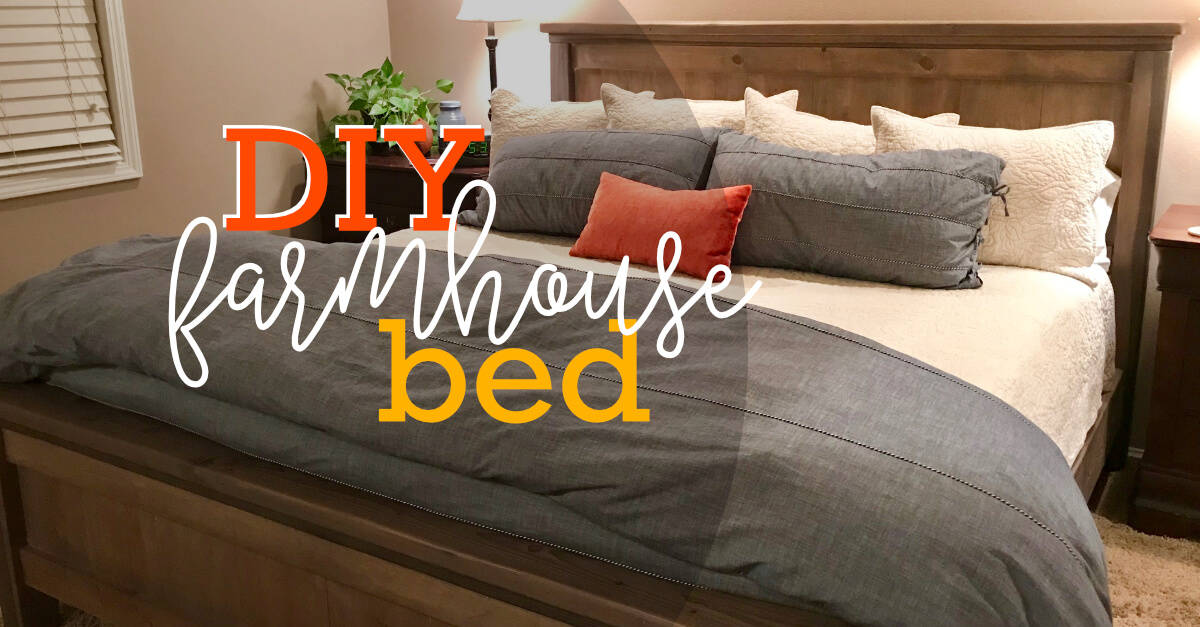 I was able to check that dream off my list!
new couch
replace floors
remodel bathroom
decorate bedroom
Family Life
What would you like to do together as a family? Put it on paper and see what happens!
hang out together more
work out together
work on family scrapbooks
play a game once a week
Things To Try
It's always exciting to try new things! What would you like to try?
I'd like to try to build a table. Think I can do it?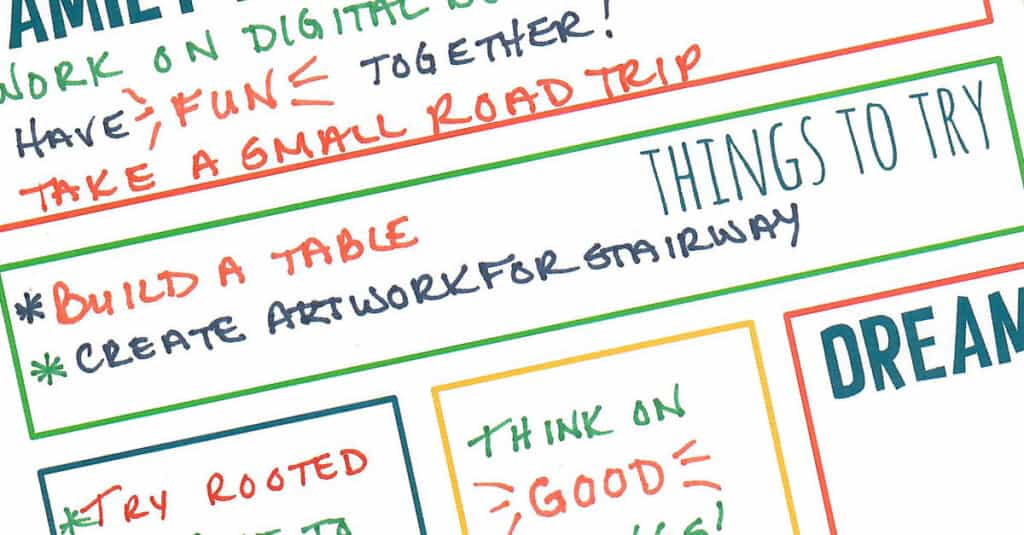 try a new hobby (name the hobby)
new hairstyle
learn something new (name it)
start a new routine
check out a new activity (name it)
Dreams
This is your chance to get crazy! If you could have anything, what would it be?
a new house
a massive road trip
financial stability
retirement
Spiritual
Get in touch with your spiritual side!
love more
read devotions
stay positive
Mental
Your mental health is important. What can you do to stay sharp and live a happy life?
exercise mind by (name it)
focus on good things
laugh a lot
rejoice in failure
surround myself with positive people
Dreams In Common
This is the section where you compare your dreams to your spouse and kids. What dreams do you all have in common?
take a vacation
financial freedom
hang out together more
Let yourself dream!
Record your dreams as evidence of how far you've come! Your future self will thank you for it!
There is no pressure, just history in the making. You can handle that!
Get your Dream Sheet Printable here!
Dream Sheets From Previous Years
More Printable Resources