You have a project idea but no time to put the plan in motion … yet! Of course, you know if you don't write the idea down, it will be long forgotten, when you do have the time. That's why you need to get your project idea plans down, in writing, on the Detailed Project Planner! Then, when you have the gumption and time to get creative, you can refer to your plans and put them in action!
This week, I saw a cool idea of how to make pumpkins out of sweaters. They looked pretty awesome and my mind went crazy on ways to make them MY WAY! THEN, my son made the decision to start his freshman year of college, at home, since all of his classes would be online, due to COVID-19. This meant I needed to come up with a plan for a FUN study space!
I needed a printable to help me make plans!
After creating the Project Plan Printable, I quickly jotted down the supplies I would need to make the rad sweater pumpkins, along with the step by step directions, items I needed to buy, and something different (besides sweaters) that I'd like to try. Whew!
Next up was the arduous task of figuring out a most awesome study space. This one is a little more involved, so I set to work creating a plan, step by step, so it would be a fun process that didn't leave us overwhelmed.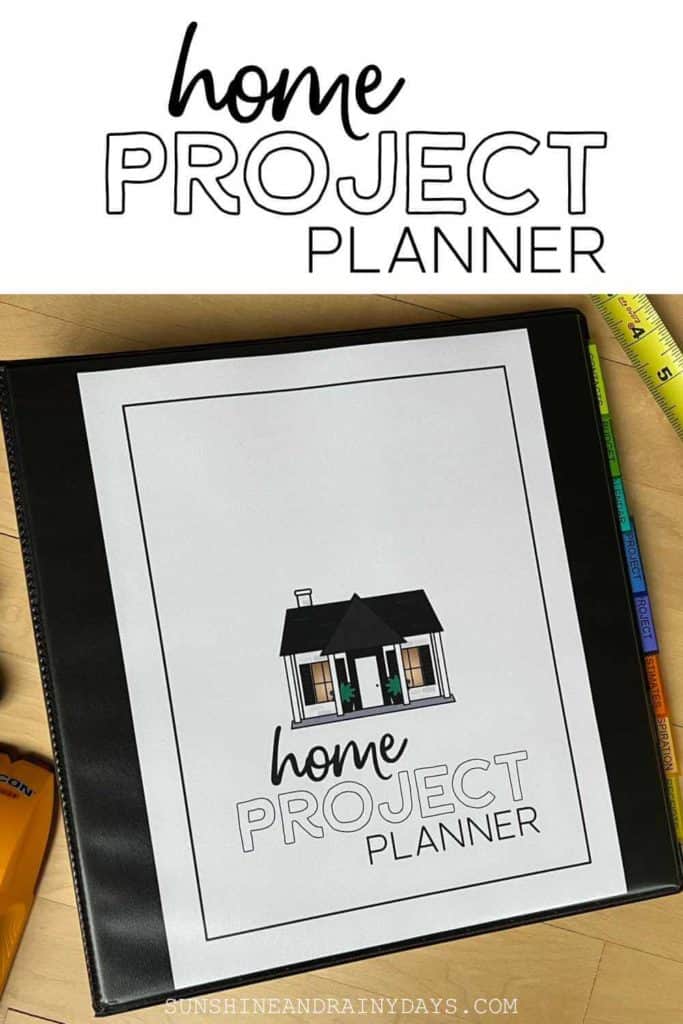 Detailed Project Planner
The Detailed Project Plan Worksheet helps you get your ideas out of your head and on paper so you can methodically gather supplies, buy the stuff you need, and work the steps … without the overwhelm! After all, projects are FUN!
What's On The Project Planner Worksheet?
The Project Plan Printable Worksheet is a one page PDF and includes the following sections:
Project
Supplies Needed
To Buy
Step By Step
Sketch/Notes
Imagine getting all that information out of your head so you can think about other things!
What Kind Of Projects Is The Planner For?
The Project Planner is meant to be used for a variety of projects, from DIY crafts to total room makeovers!
Don't have any ideas, at the moment? Here's a few to get your creative juices flowing:
How many times do you see an amazing idea and then it drops off your radar, never to be thought of again? With the Detailed Project Plan, you can refer back to it when you have the time and desire to get creative!
Where Should I Keep My Project Plans?
So … you have your well thought out plans on paper but … where do you keep them? Piled on your desk, with a bunch of other random papers, doesn't do you much good and may even increase your anxiety level.
I get it! As a matter of fact, after creating the Detailed Project Plan Worksheet, I thought the same thing. Then, I had a lightbulb moment! Not only did I need Detailed Project Plans, but I needed a Master Project List, a place for Construction Project Bids, and even a place to write out Project Inspiration.
That's when the Home Project Planner came to life!
The Home Project Planner is designed to place in a 3 ring binder or to use with the discbound system, which I've come to really like! I chose the discbound system. You can find the discbound resources I used here: My Favorite Binder Supplies
How Do I Get The Detailed Project Planner?
The Detailed Project Plan Worksheet is included in the Home Project Planner, which is available to purchase in my shop!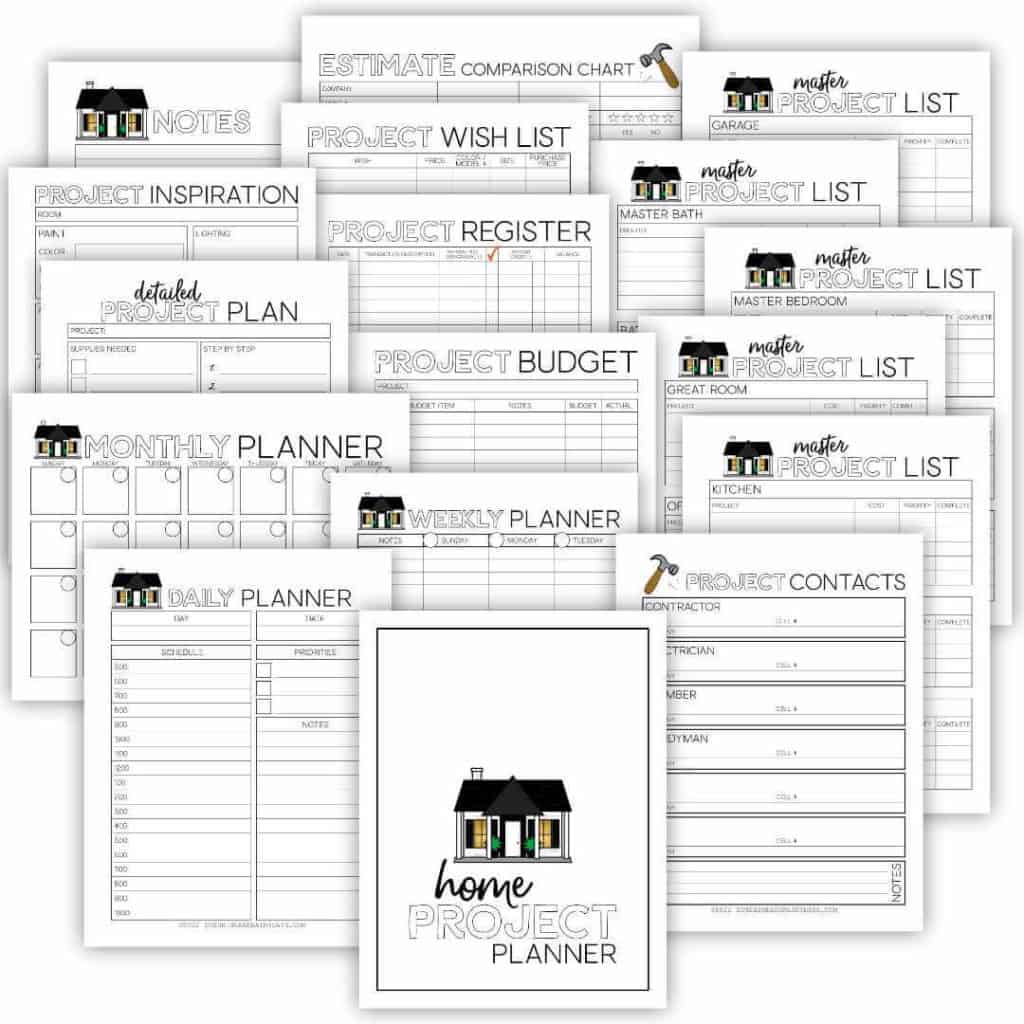 I've got polyfil on my to buy list, for sweater pumpkins, and a room to overhaul, downstairs. Since I have my plans on paper, and know what needs to be done, I'm excited to get started!
Now that you have your plans on paper, it's time to take action, one step at a time! You can do this! I'm cheering you on!