You make a pair of cutoffs out of old jeans but what can you do with the bottom portion of the jeans? You can make a flax seed heating bag! Two of the seams are already done so it makes it super easy!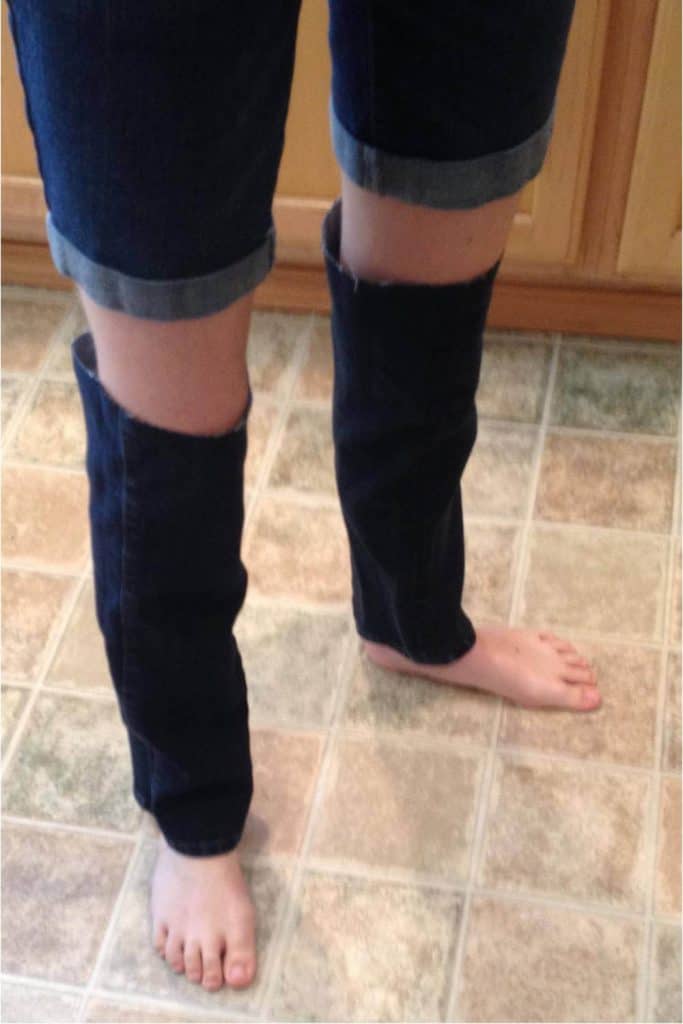 Heating Bag Supplies
This post contains affiliate links. When you purchase through an affiliate link, we receive a small commission at no additional cost to you. Disclosure.
Old Jeans
Cutting Mat, Acrylic Ruler, Rotary Cutter – To cut the unfinished end of the jeans to the desired length. If you don't already have these supplies, you could also just use scissors.
Thread
Sewing Machine
Flax Seeds
How To Make Heating Bags Out Of Old Jeans
Cut old jeans to the length you'd like your heating bag to be.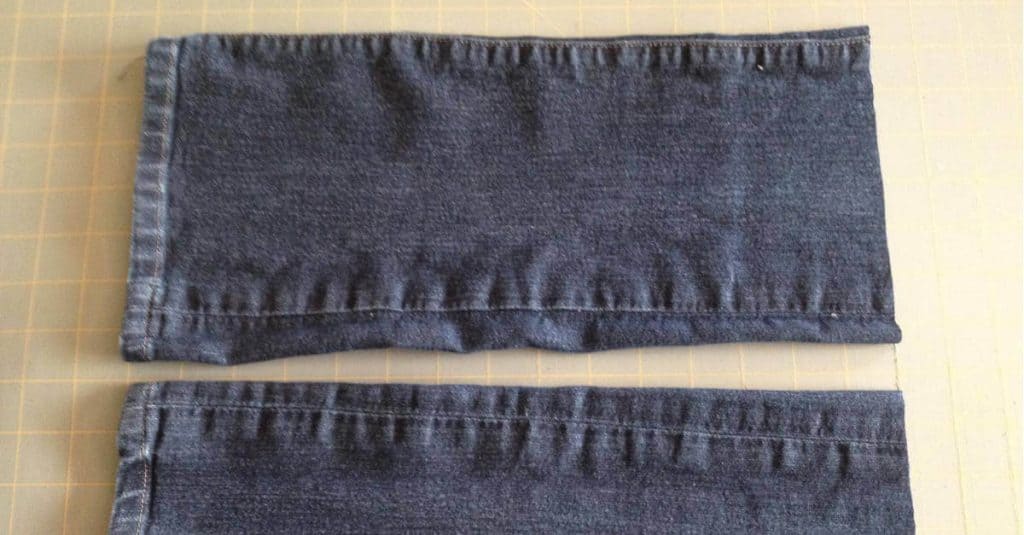 2. Turn the jean leg inside out and stitch the unfinished end closed.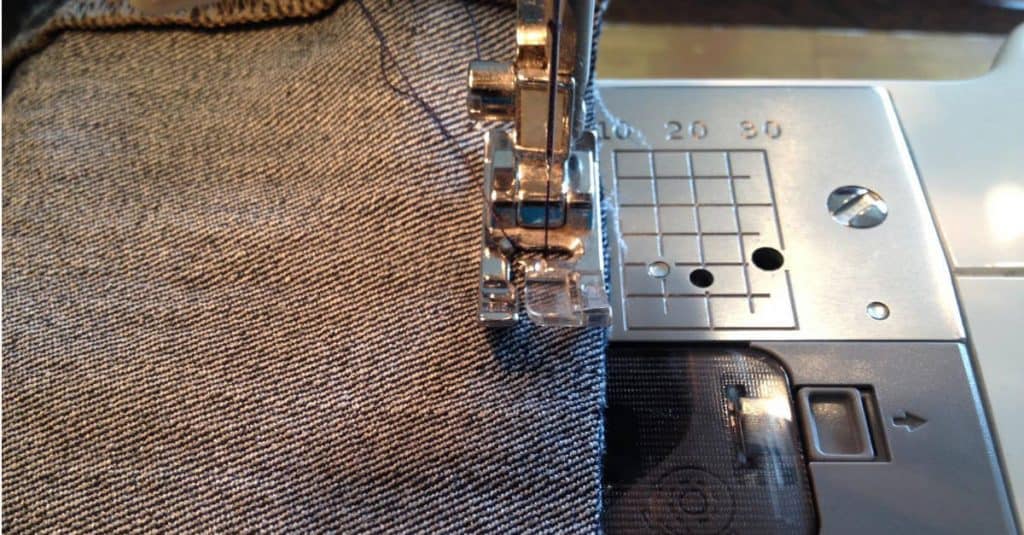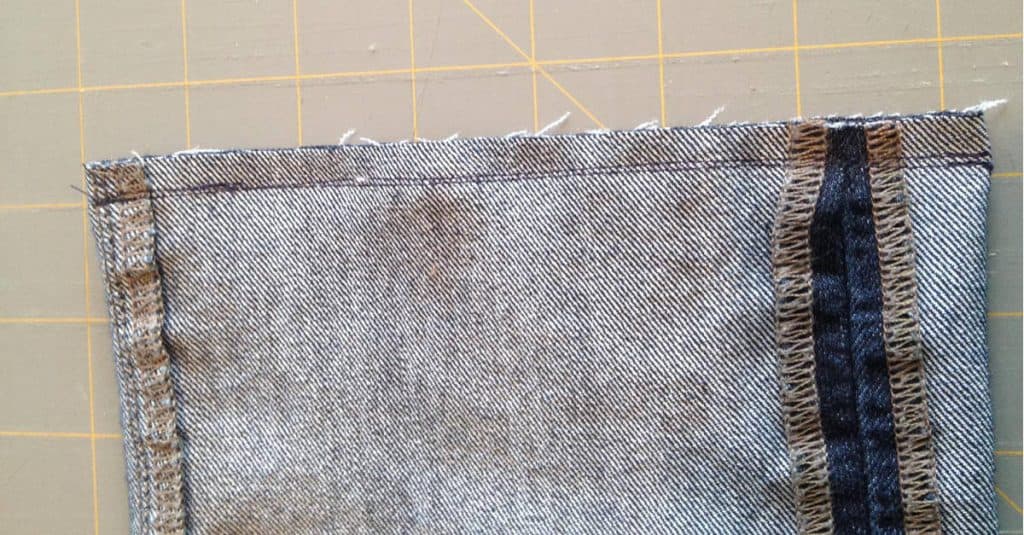 3. Turn right side out and use a pair of scissors to nudge the corners out. A crochet hook works really well too.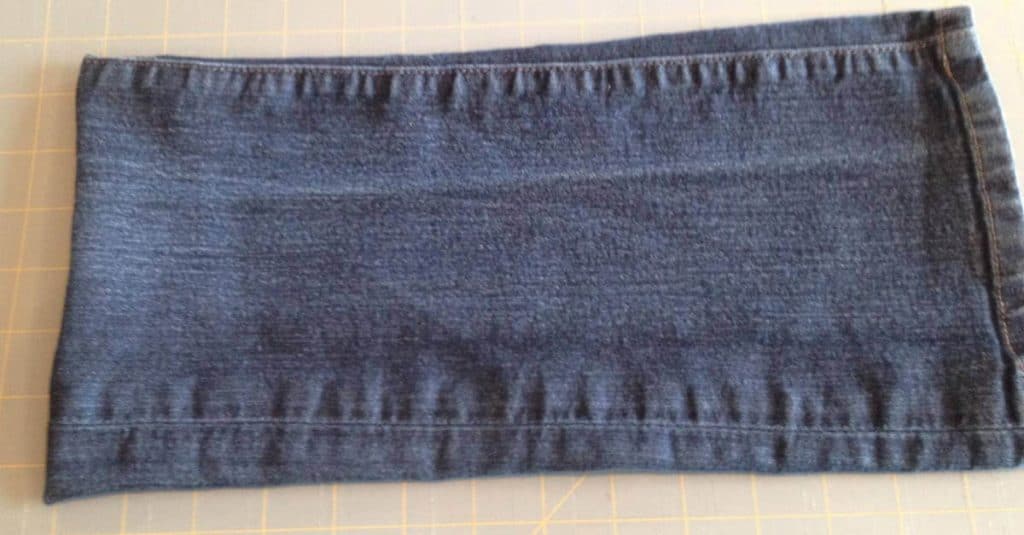 4. Fill the bag about half full with flax seeds using a measuring cup and funnel.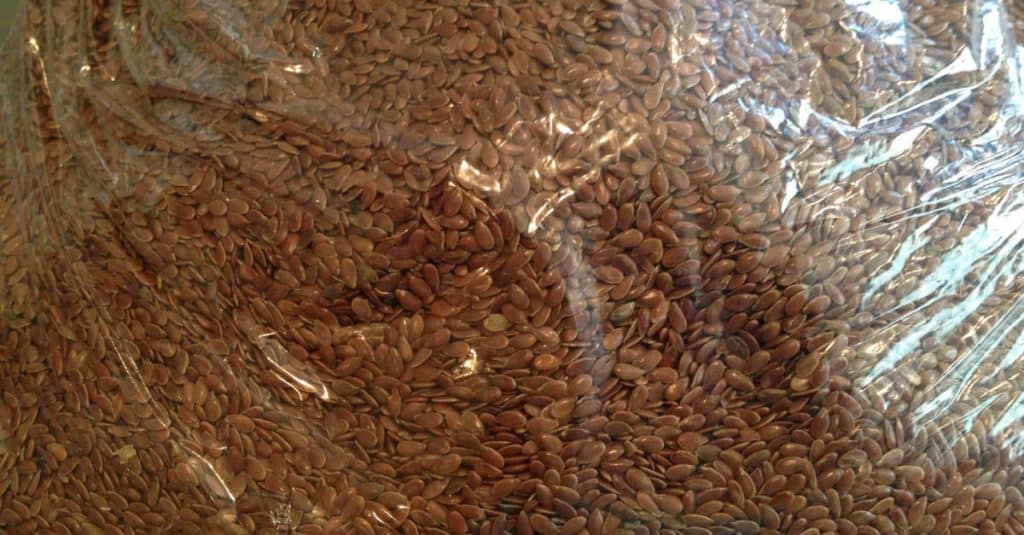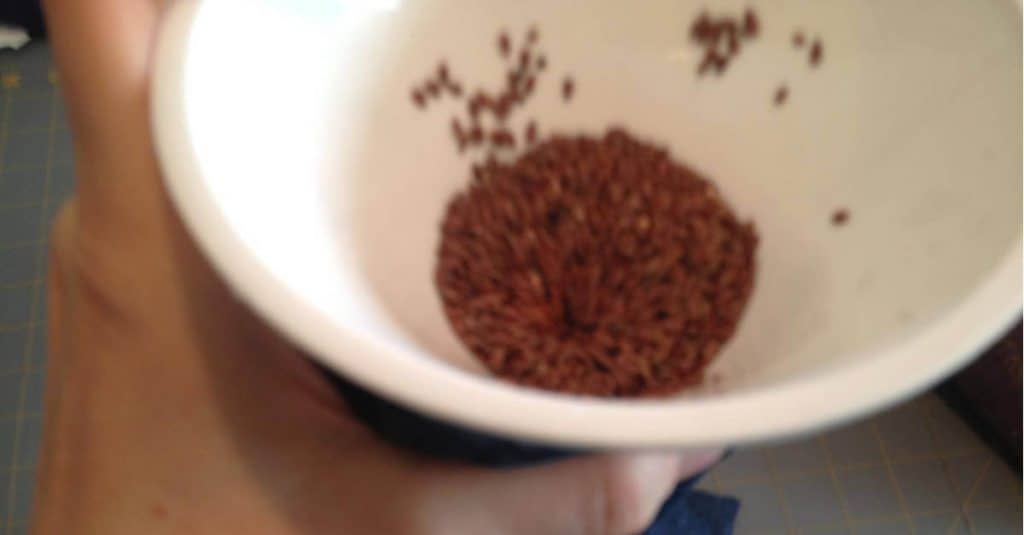 5. Stitch the open end closed. It is already hemmed so no need for further finishing!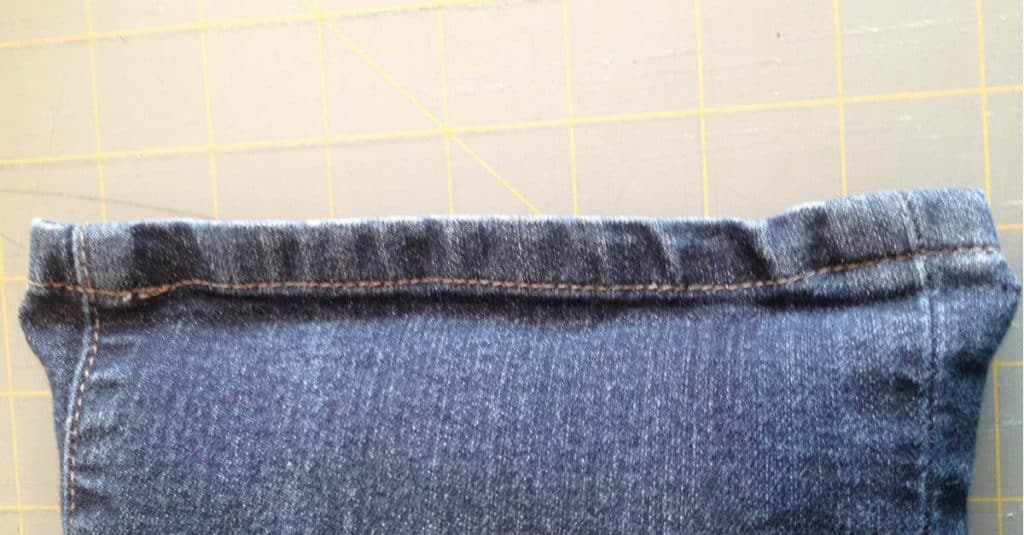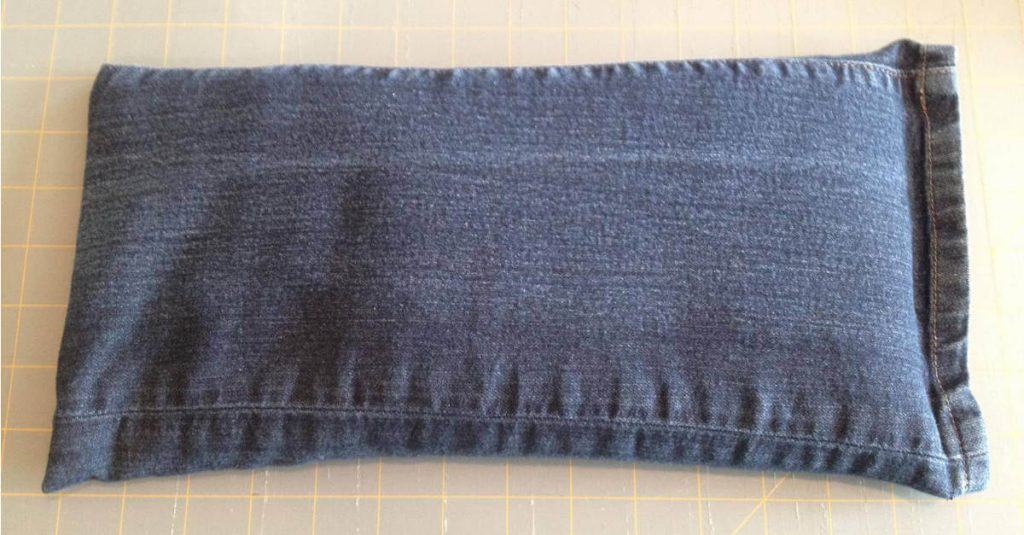 You now have a Flax Seed Heating Bag!
Just pop it in the microwave, to your desired temperature, and use it on that sore spot.
In the winter, it is oh so heavenly to place a flax seed heating bag at the foot of your bed!
On the second jean leg leftover, I decided to add a little lavender essential oil before the final seam.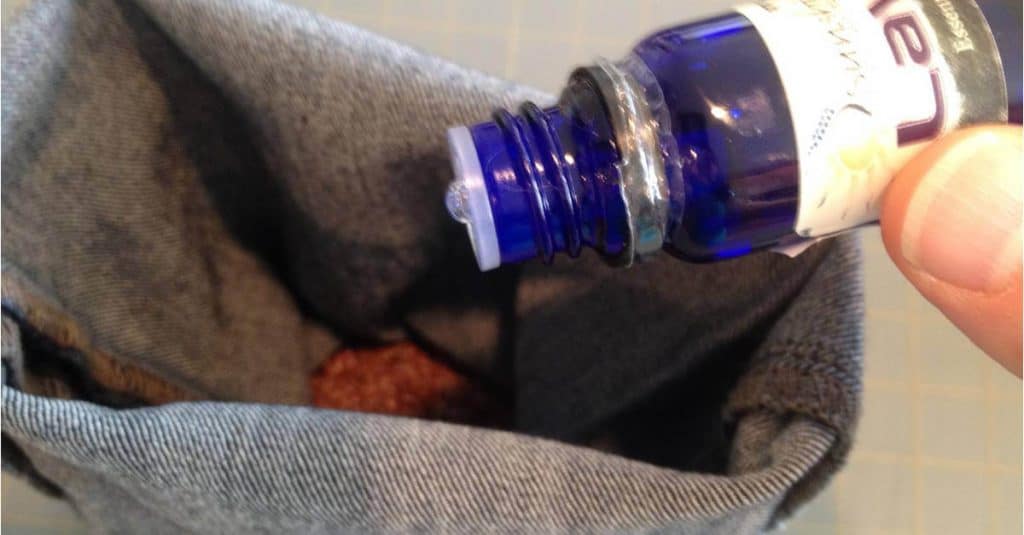 I thought the 'cuff' look would be fun and opted to make the final seam about three inches below the finished ends and rolled back. I like the way it turned out!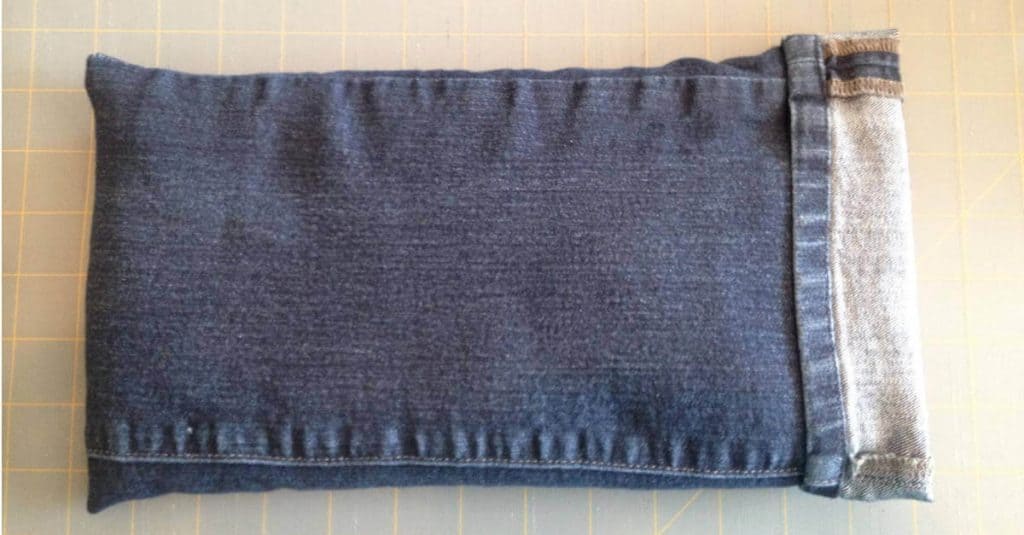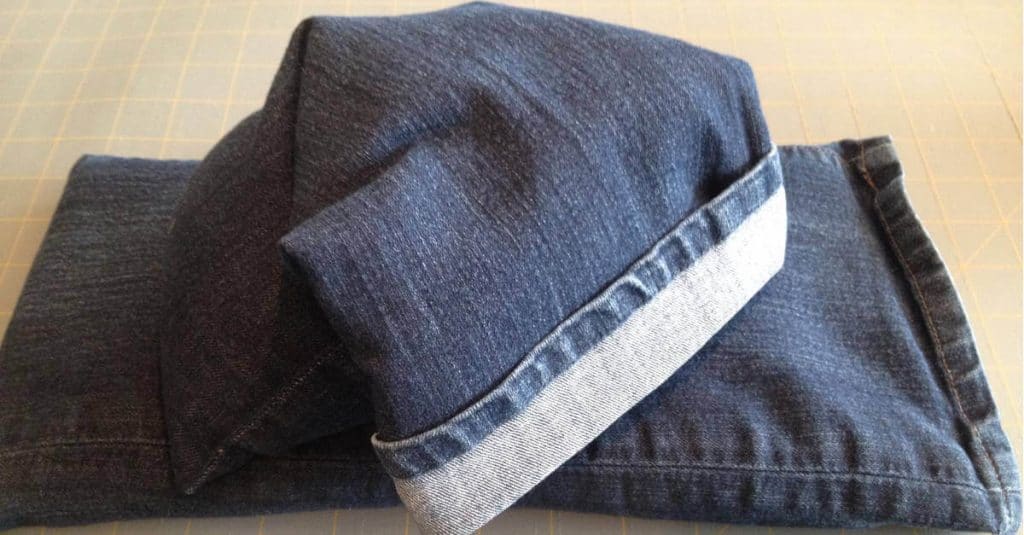 More Flax Seed Heating Bag Ideas
A few years ago we made flax seed heating bags for Christmas gifts and they were quite the hit!