Learn how to make your own magnetic Classroom Door Window Covering!
What's better than combining classroom safety with a gift for teachers? Every school I've been in has classroom doors with a window. These windows are to be unblocked until there is a lockdown. During a lockdown, those windows must be covered so a potential 'bad guy' can't see in the classroom.
On most classroom doors you will see a piece of black construction paper rolled up with a paper clip. In a lock down situation, the teacher rolls down the paper and tapes it at the bottom.
I knew there had to be an easier way!
This post contains affiliate links. When you purchase through an affiliate link, we receive a small commission at no additional cost to you. Disclosure.
Now I don't claim to be a seamstress but I can sew a straight line. Well, for the most part. Okay, okay, my lines may be a little wavy but perfection isn't the goal here. Just saying, if I can do it, you probably can too!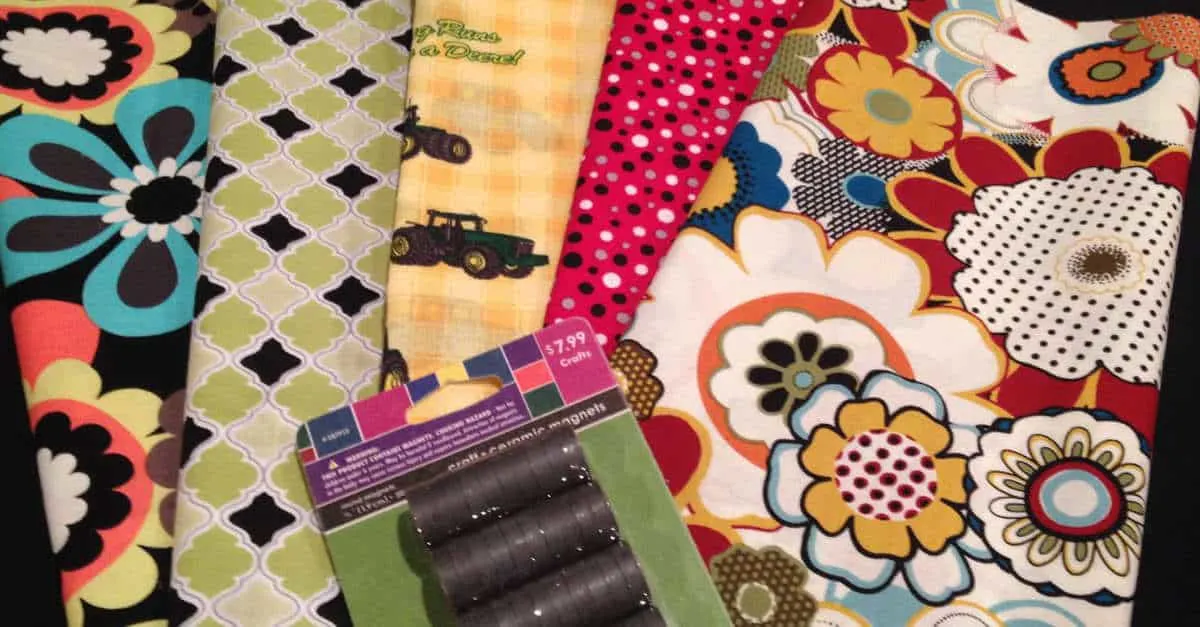 Classroom Door Window Covering Supplies
Thick black material – This material is what you would see from the outside of the door.
Fun material – This material will be facing the inside of the classroom.
Magnets – I used 8 round, ceramic, .75″ magnets per classroom door window covering.
Sewing Machine – Mine isn't anything fancy. Bought it at Costco years ago and it's still crafting with me!
Thread – I used black.
Cutting Mat – I use this cutting mat for so many projects, it's been worth the investment. It makes cutting so much easier.
Acrylic Ruler – This is an excellent compliment to the cutting mat.
Rotary Cutter – The rotary cutter is also a compliment to the cutting mat and acrylic ruler. Precision cutting at it's finest!
Scissors – I know you have scissors.
Iron
How To Make Classroom Door Window Cover
1. Measure the frame of the door window.
In my case, the frame is a little over 33″ x 9″. Each school is different so be sure to measure.
If there isn't a metal frame around the window, this is not the window covering you need (here is an alternative).
2. Purchase material.
A thick, black material is best for the side facing out. A fun material for the inward facing side just makes it more enjoyable!
3. Wash material.
It's always a good idea to wash material before you sew it.
More than likely, the Classroom Door Window Covering will never be washed because … it has magnets in it. It's still a good idea to wash the material before you cut it!
4. Iron material.
Your cuts will be more accurate if you iron first.
5. Use cutting mat, acrylic ruler, and rotary cutter to cut your material.
I cut the material 1 inch bigger than the actual frame for seam allowance. Remember, our frames were a little bigger than 33″ x 9″ so a little extra was good!
6. Place right sides together and pin.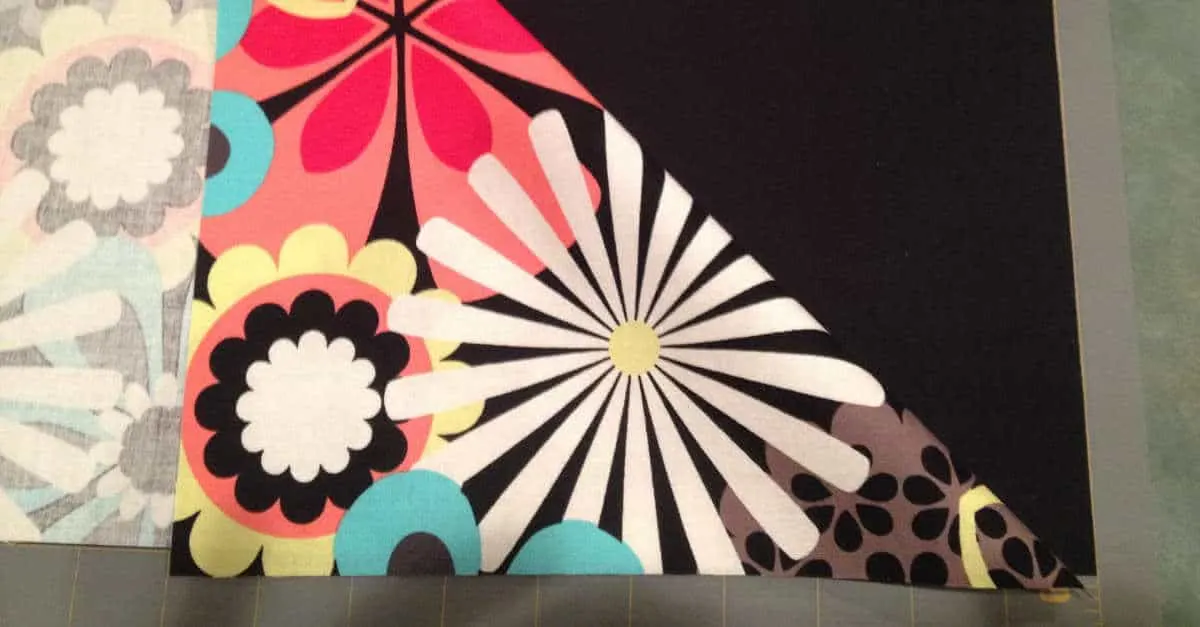 7. Begin sewing on short end leaving a space for turning.
I used a quarter inch guide with about a half inch guide for the turning end. The bigger seam allowance on the turning end makes it easier to fold and press without burning your fingers. Trial and error taught me that one!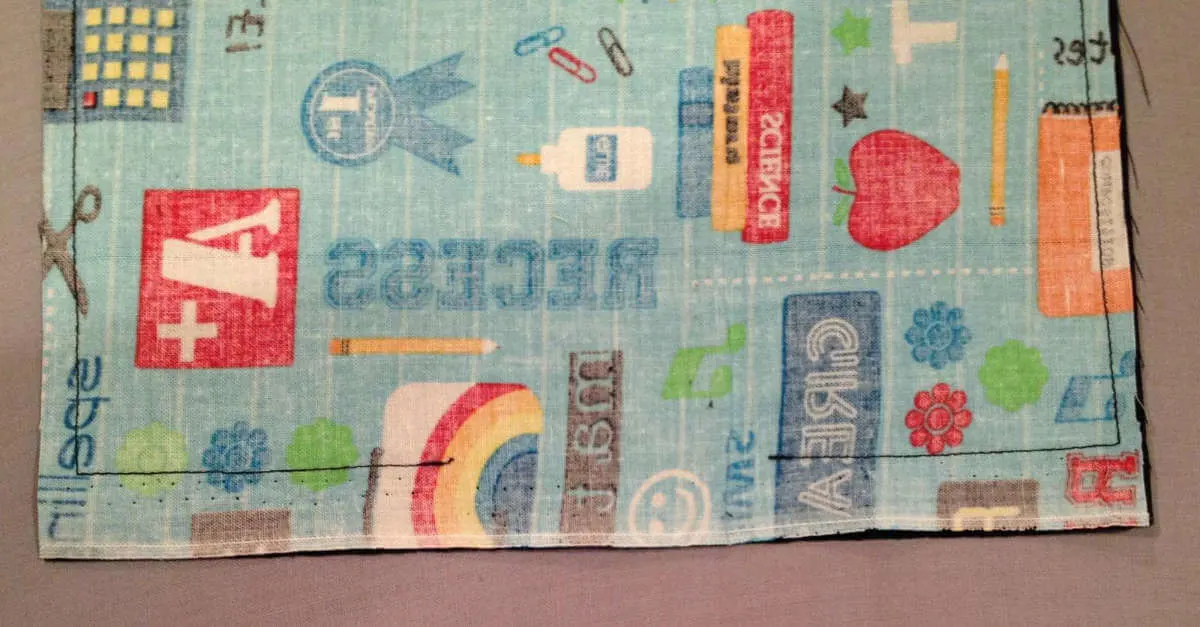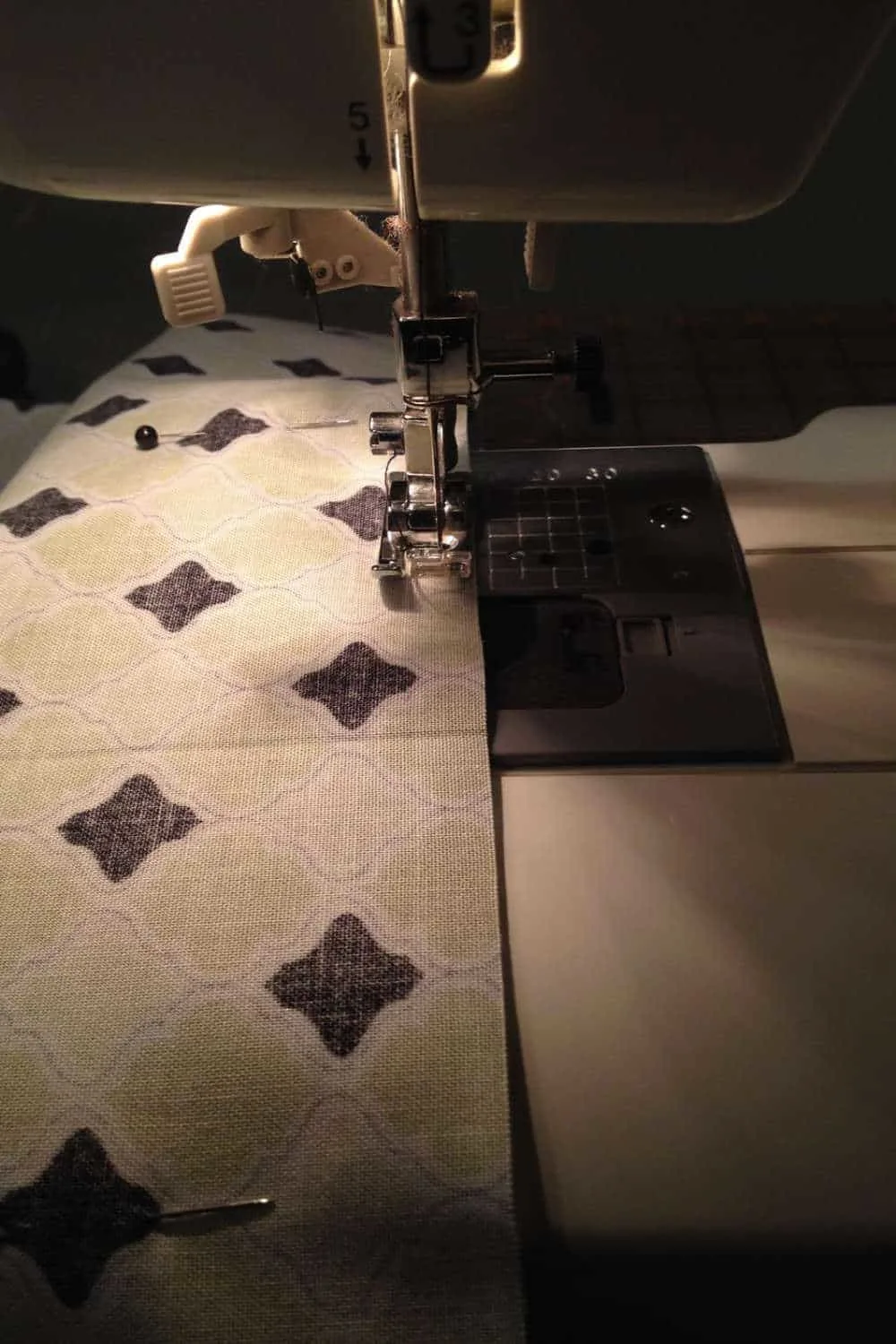 8. Clip corners.
It's best to clip on the colorful side so you can see your thread. Yes, I clipped on the black side for one and ended up restitching a corner. Learn from my mistakes!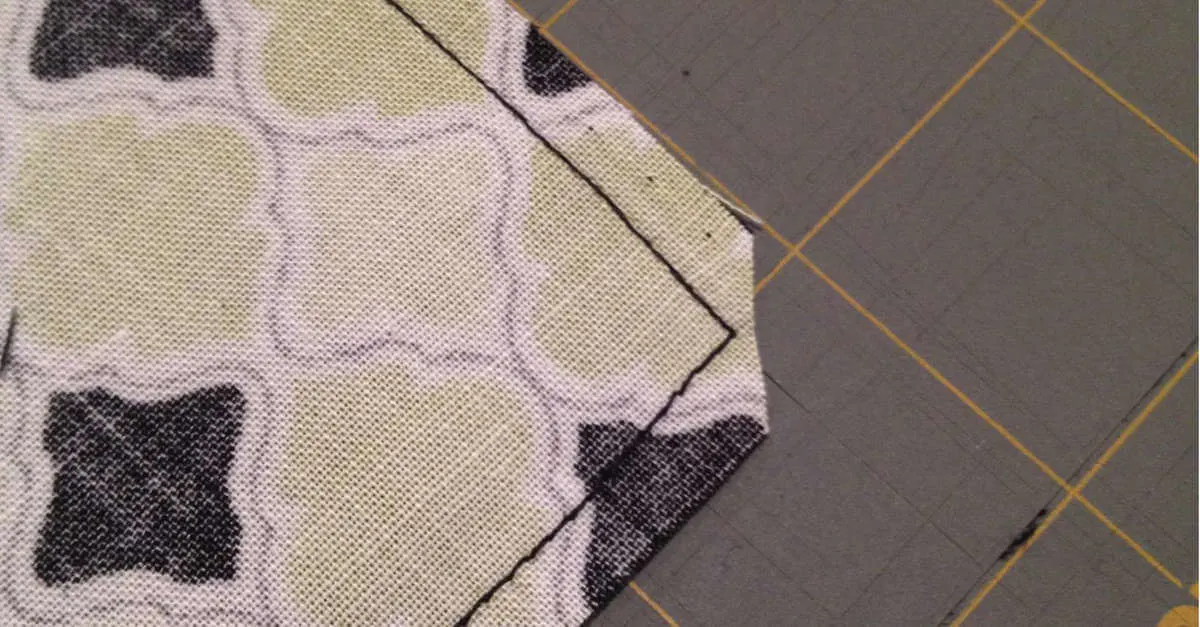 9. Turn right side out.
A crochet hook or precision scissors work fabulous for pushing those corners out.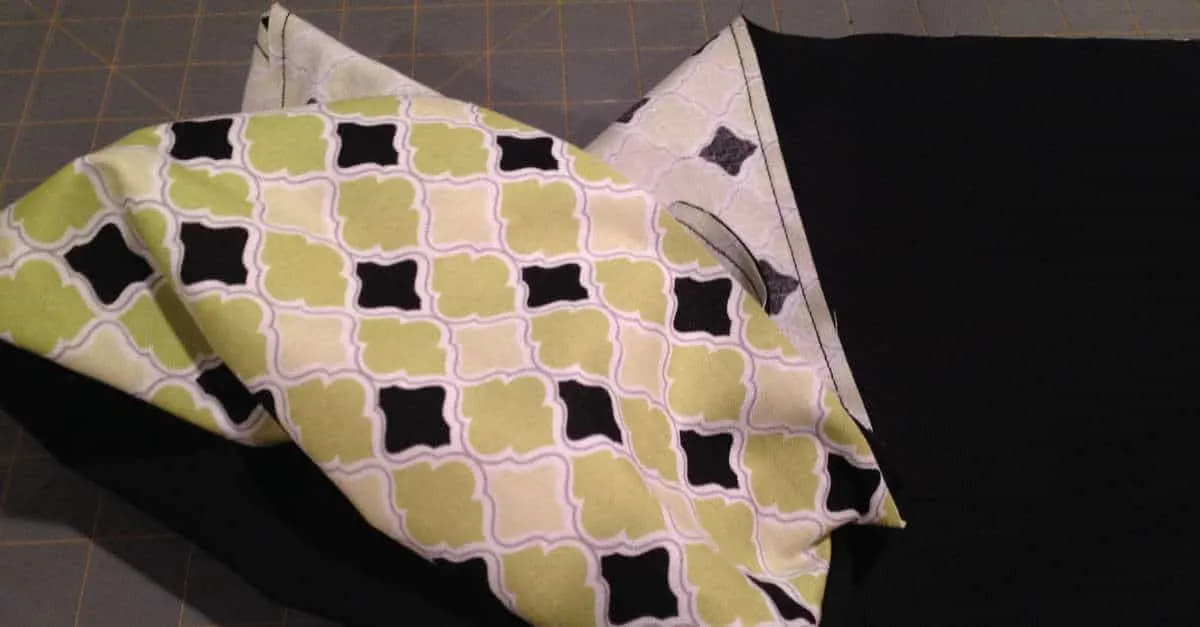 10. Press seams.
Press the seams flat to make it easier to press the curtain flat.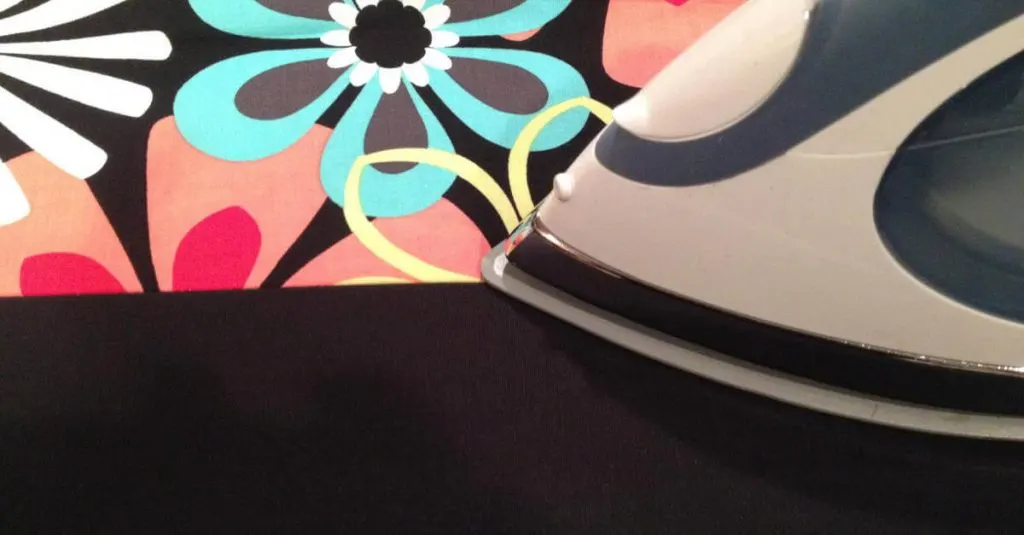 11. Turn in opening and press.
No picture of this one but I think you get the idea?
12. Place magnets through the opening (one at a time).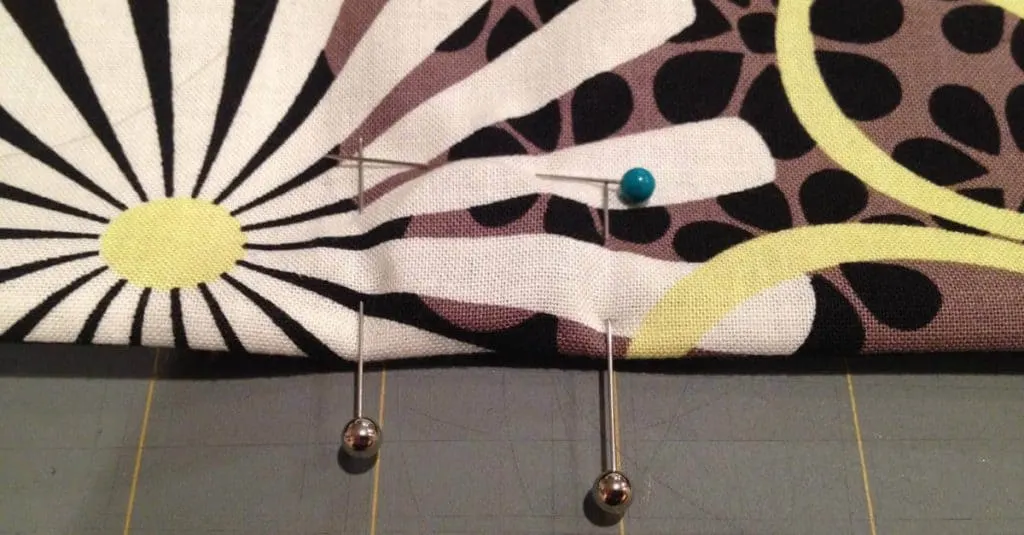 Set magnets in place using pins. I placed four magnets in even increments down each side.
13. Sew opening closed.
After all the magnets are placed, sew a line across the bottom to close the opening.
Note: Use caution and be sure to give yourself plenty of space for the magnets so they don't stick to your sewing machine plate.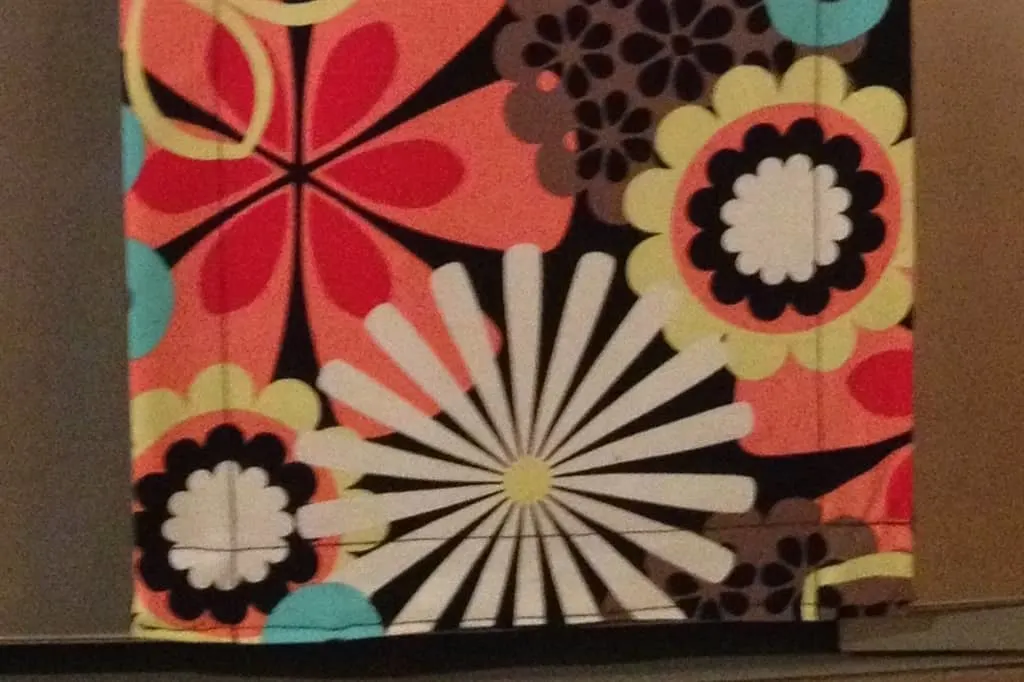 14. Sew magnets into place.
Note: Use caution and be sure to give yourself plenty of space for the magnets so they don't stick to your sewing machine plate.
Pick a side and sew a straight (or semi-straight in my case) line just on the other side of the magnets, removing pins as you go.
Do the same for the remaining three sides.
You should still have pins in place on either side of the four magnets in the center of the covering.
15. Sew the middle magnets into place.
Sew a short line on either side of the magnet to hold the magnet in place.
Note: Use caution and be sure to give yourself plenty of space for the magnets so they don't stick to your sewing machine plate.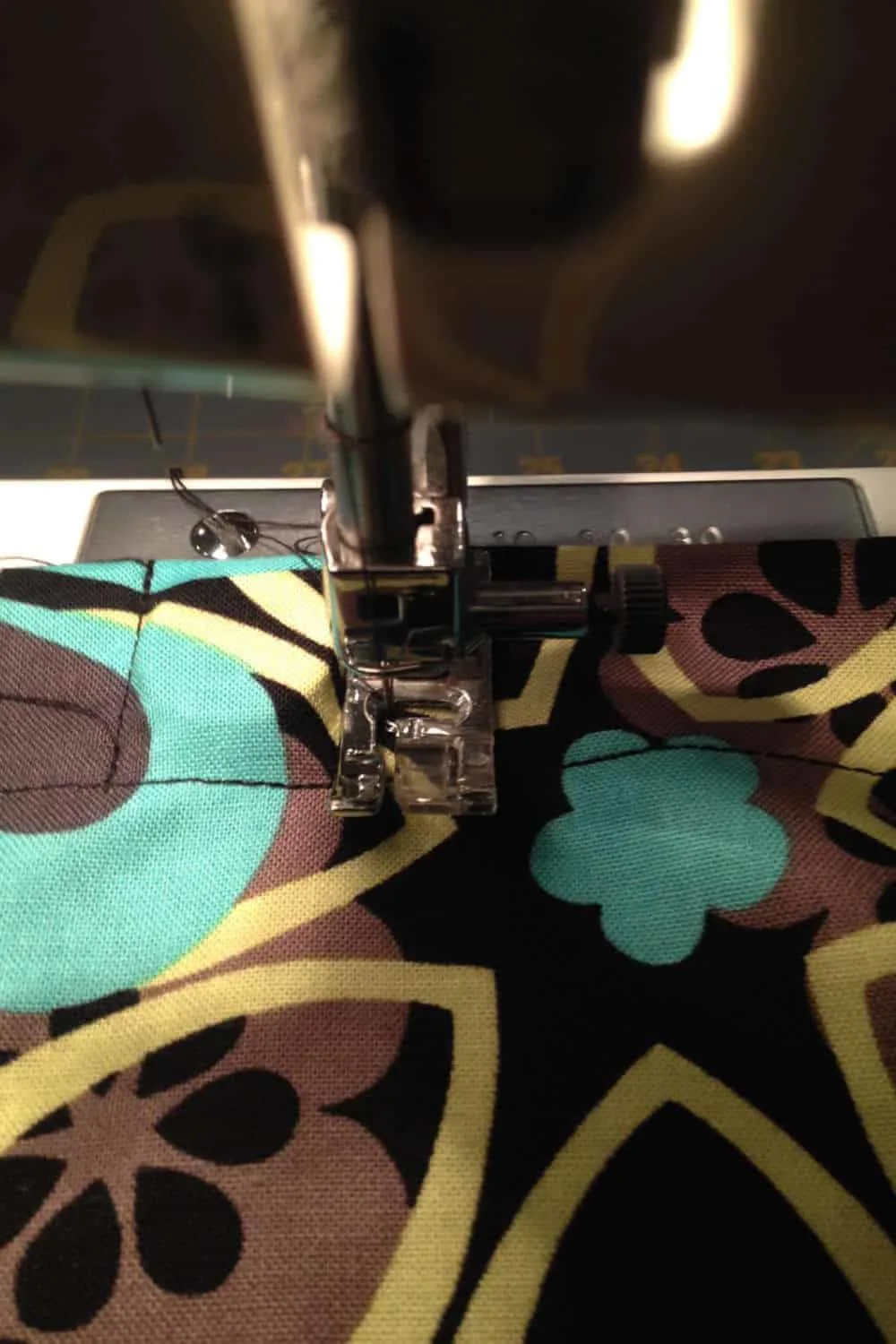 16. Clip all threads and press.
There you have it! A classroom door window covering that's super easy for teachers to use.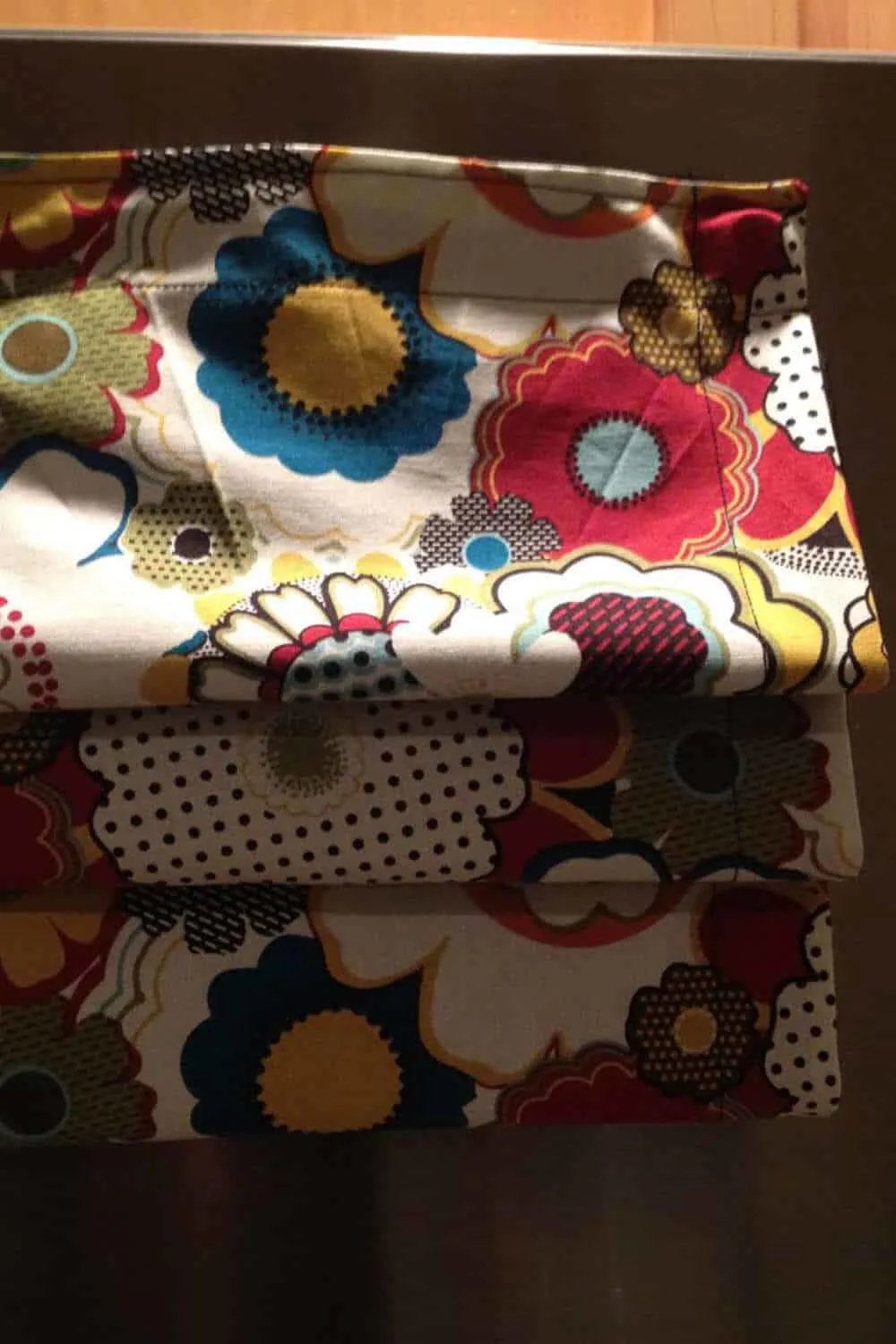 This year I made a classroom door window covering for each of my son's teachers for Christmas. Not real personal, I know, but it is super practical and a gift I hope they will appreciate for years to come.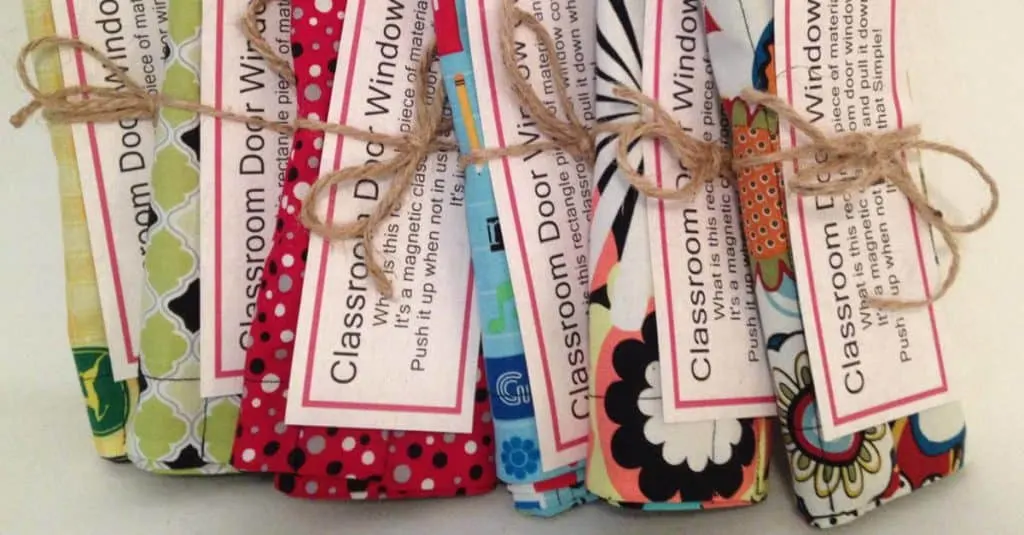 If you have the gumption to make a classroom door window covering for the teachers you know, feel free to use this free printable so teachers will know what in the world this rectangular piece of fabric is for!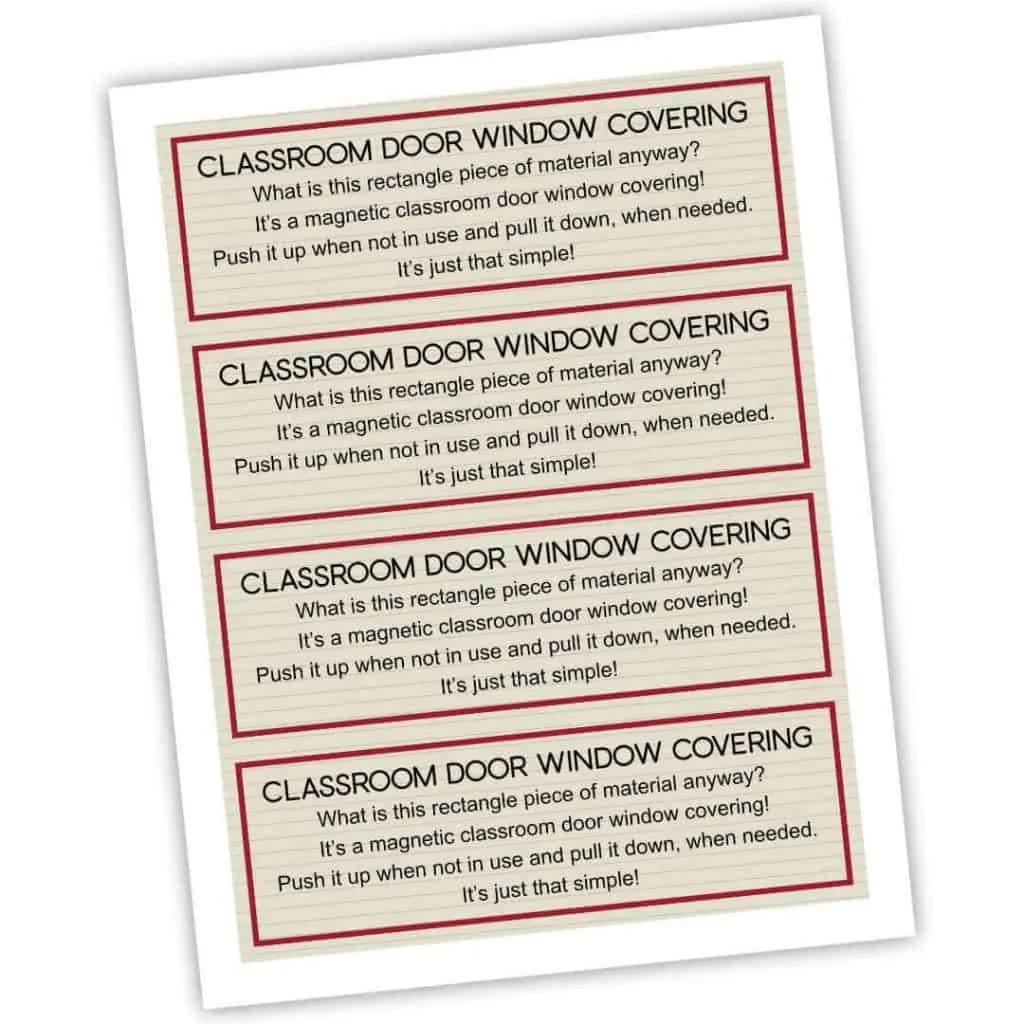 If your classroom door does not have a magnetic frame, check out these classroom door window coverings.
Classroom Door Window Covers
Update: We made Classroom Door Window Covers for an entire school!
The whole family got involved and we got them done in a weekend!
We even put together a video of the process so you can get a better idea of how to make a window cover for your classroom door!
I am not guaranteeing that if your child's classroom has a classroom door window covering, they will be safe from any harm at school. I just can't make that guarantee but it is a step in the right direction.