There's going to be a Dirty Santa party and you want to have the best gift. The gift your friends will fight for. The gift that's useful AND fun! Can you pull it off?
Dirty Santa gifts are typically something fun, new, unique, and in good taste. Unlike the White Elephant gift exchange, Dirty Santa gifts are usually items the recipients will want and use.
Think Snuggies in their prime!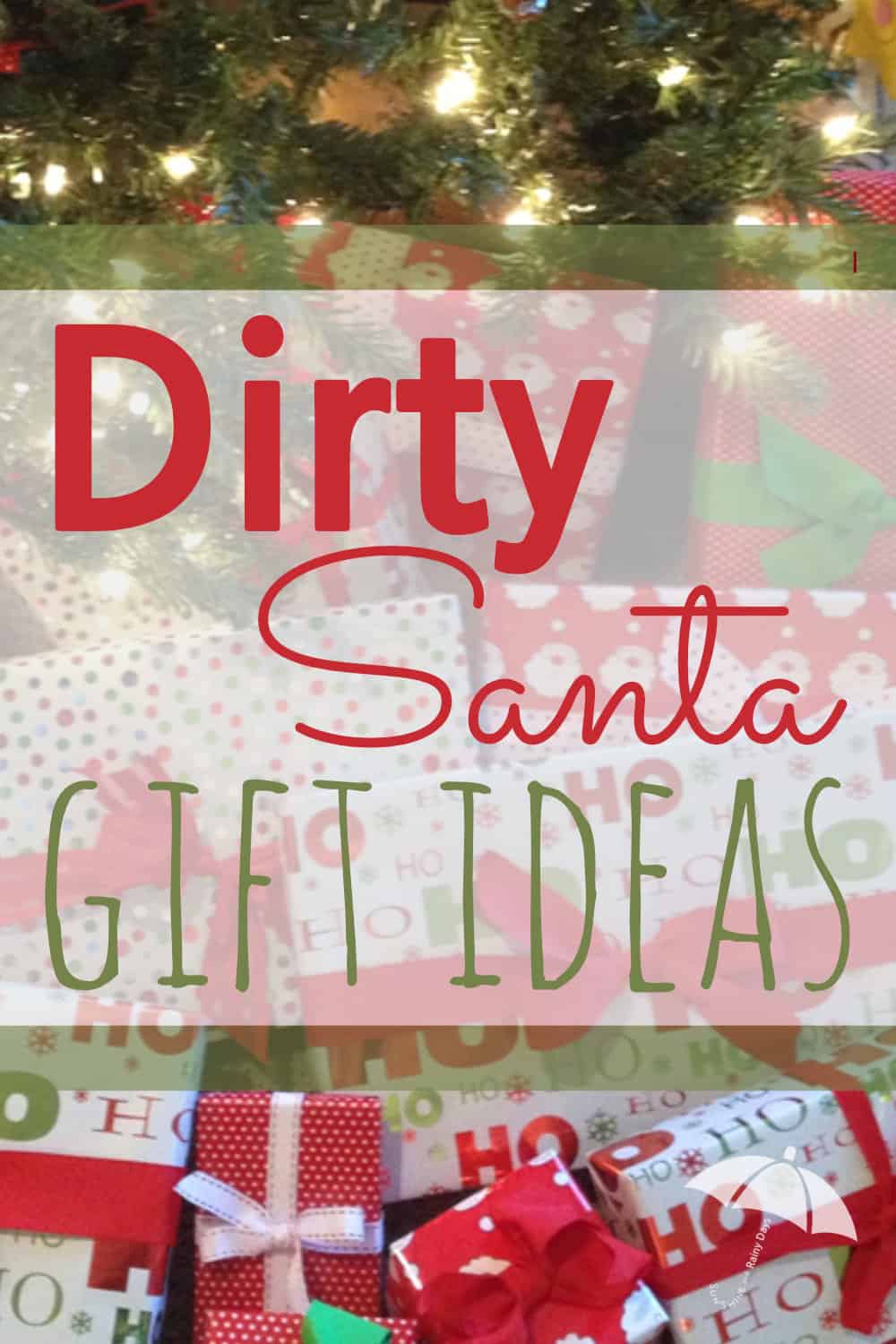 Dirty Santa Gift Ideas
This post contains affiliate links. When you purchase through an affiliate link, we receive a small commission and your price remains the same! Disclosure.
Squatty Potty
Squatty Potty® is a carefully designed toilet stool that puts you in exactly the correct position for fast, easy elimination.
Hey! Don't knock it until you try it. It's funny AND useful. Really!
Remember these from yesteryear? They are back and they are in style! You will certainly be the Dirty Santa Queen or King with a gift this good!

The Magnolia Journal
Did you know Chip and Joanna have their very own magazine? Score for the win! Seriously!

Coloring Book
Adult Coloring Books are all the rage! Pair it with some nice colored pencils and you've given someone a gift they will enjoy for hours!
Sherpa Throw Blanket
A soft sherpa throw blanket is just what you need on those cold winter nights.

Glass Water Bottle
We all know plastic is out and glass is in! Stay hydrated with this glass water bottle! Water simply tastes better in a glass bottle!
Glass Mason Mugs with Lids
These are my favorite drinking glasses. Use them at home or on the go!
Gurgle Pot
Because it's always fun to hear whimsical gurgling sounds as you pour your favorite beverage!
HoodiePillow
The Memory Foam Hooded Travel Pillow blocks out light, dampens sound, and gives you warmth and privacy while traveling. You'll look stylin' too! If you're traveling next to someone with a HoodiePillow that's a BIG hint to leave them alone!
This and earbuds would be a teenagers dream.
Poppin Hot Oven Mitt
How fun would that be to use an oven mitt that looks like bubble wrap? I'm hearing the thumb isn't quite right though so it may be more of a novelty.
Obsessive Chef Cutting Board
Get those vegetables cut JUST RIGHT with this Obsessive Chef Cutting Board!
Aviator Sunglasses
Aviator sunglasses are where it's at! If only I would've known when I purchased my last pair of prescription sunglasses. Choose the Duduma's for Dirty Santa, the Ray-bans for yourself!
Burt's Bees
Who doesn't need Burt's Bees? From your lips to your toes, this kit has you softening up in no time!
Gas Card
Okay, okay, gift cards are kind of cheating but gas cards would be a sure hit!

Hood To Go
It's a portable rain hood! We all have those jackets we love to wear but may shy away from because they don't have a hood. Well, Hood To Go is the answer!
Are you ready to be the life of the Dirty Santa party? Create a commotion with the gift that everyone will want! The gift that is fun AND useful! Snuggie anyone?
More Dirty Santa Gift Ideas
$10 Dirty Santa Gift Exchange Ideas
$10 Dirty Santa Gift Ideas For Teens
Dirty Santa Printables
More Gift Ideas