There's going to be a Dirty Santa party and you want to have the best gift. The gift your friends will fight for. The gift that's useful AND fun! Can you pull it off?
Dirty Santa gifts are typically something fun, new, unique, and in good taste. Unlike the White Elephant gift exchange, Dirty Santa gifts are usually items the recipients will want and use.
Think Snuggies in their prime!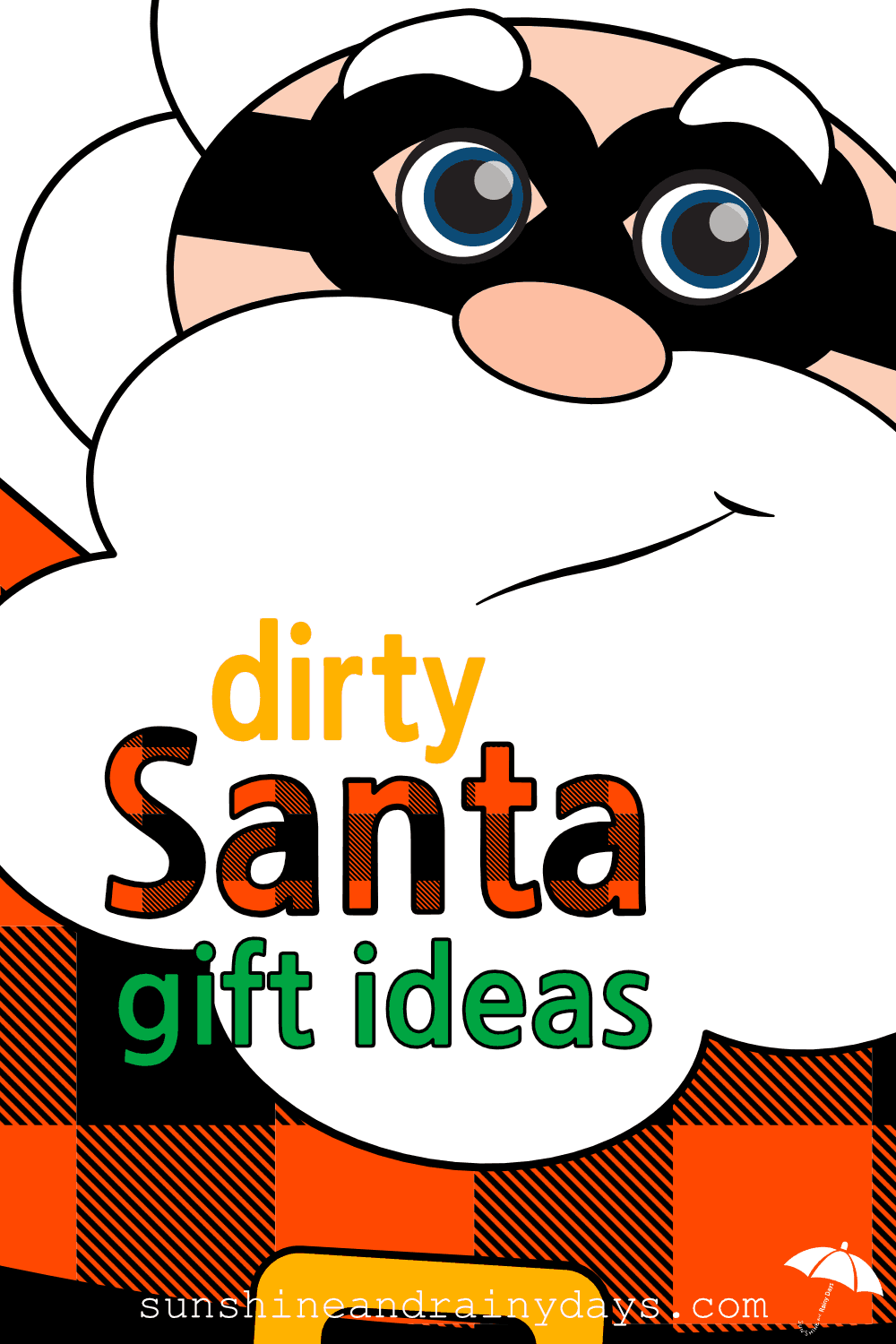 Dirty Santa Gift Ideas
This post contains affiliate links. When you purchase through an affiliate link, we receive a small commission and your price remains the same! Disclosure.
How many times have you tried to prop your phone up in your car to see your directions then hit a bump in the road and your phone drops?
You're left to find your way by words alone.
So dramatic, right?
That can be hard for the visual person.
Have you seen the commercials for the CupFone? I'm totally on board and want to try this thing out!
No more dropped phone … no more pulling over to retrieve said phone …
Who wouldn't LOVE a sweatshirt and blanket all wrapped up into one?
Remember these from yesteryear? They are back and they are in style! You will certainly be the Dirty Santa Queen or King with a gift this good!
Coloring Book
Adult Coloring Books are all the rage! Pair it with some nice colored pencils and you've given someone a gift they will enjoy for hours!
Gurgle Pot
Because it's always fun to hear whimsical gurgling sounds as you pour your favorite beverage!
You know, I'm not big into wine but this could be fun for Sparkling Apple Cider!
My daughter and I perused a cute little gift shop the other day and they had a few of these. The lady said they purchased them for the Wine Walk in town but had sold nearly all of them before the Wine Walk even happened.
We even got to see the GurglePot Chirpy in action and, I must admit, it was pretty awesome!
The store employee told us most people love the novelty but others don't want everyone to know when they refill their glass. Ha!
I'm calling this a Dirty Santa hit!
This isn't your ordinary water bottle. My 17-year-old wanted one for school this year. My husband keeps taking it because he likes his water cold. No joke! This thing still has ice in it after a long day!
Update: We now each have our own Hydro Flask! Woot! My daughter has hers plastered with stickers. I guess that's a THING!
This Core Workout Board intrigued me so I picked one up for myself BUT guess what? My couch potato, teenage daughter actually likes it! I've left it strategically placed in the living room and she'll pick it up once in a while and actually work out! Woot!
As simple as it is, this Simply Fit Core Workout Board does the trick!
Okay … I would totally FIGHT for this! What a FUN way to listen to a podcast while doing dishes, cleaning, folding laundry … yep! This is a winner!
Update: I couldn't resist. I bought this Metal Phonograph and it is the real deal! My iPhone 7 Plus fits perfectly. The sound echos a bit but is louder than the phone itself which is great when doing chores!
This sweet little snowflake sports 15 tools including a phillips flathead/boxcutter, hex, bottle opener, plus more!
I bet it would be handy to have around!
HoodiePillow
The Memory Foam Hooded Travel Pillow blocks out light, dampens sound, and gives you warmth and privacy while traveling. You'll look stylin' too! If you're traveling next to someone with a HoodiePillow that's a BIG hint to leave them alone!
This and earbuds would be a teenagers dream.
Gas Card
Okay, okay, gift cards are kind of cheating but gas cards would be a sure hit!

Hood To Go
It's a portable rain hood! We all have those jackets we love to wear but may shy away from because they don't have a hood. Well, Hood To Go is the answer!
Are you ready to be the life of the Dirty Santa party? Create a commotion with the gift that everyone will want! The gift that is fun AND useful! Snuggie anyone?
More Dirty Santa Gift Ideas
$10 Dirty Santa Gift Exchange Ideas
$10 Dirty Santa Gift Ideas For Teens
Dirty Santa Printables
More Gift Ideas