Announcements have been sent, the Graduation ceremony has happened, and your Graduation Party was a hit!
Now what?
It's time to send Graduation Thank You Cards!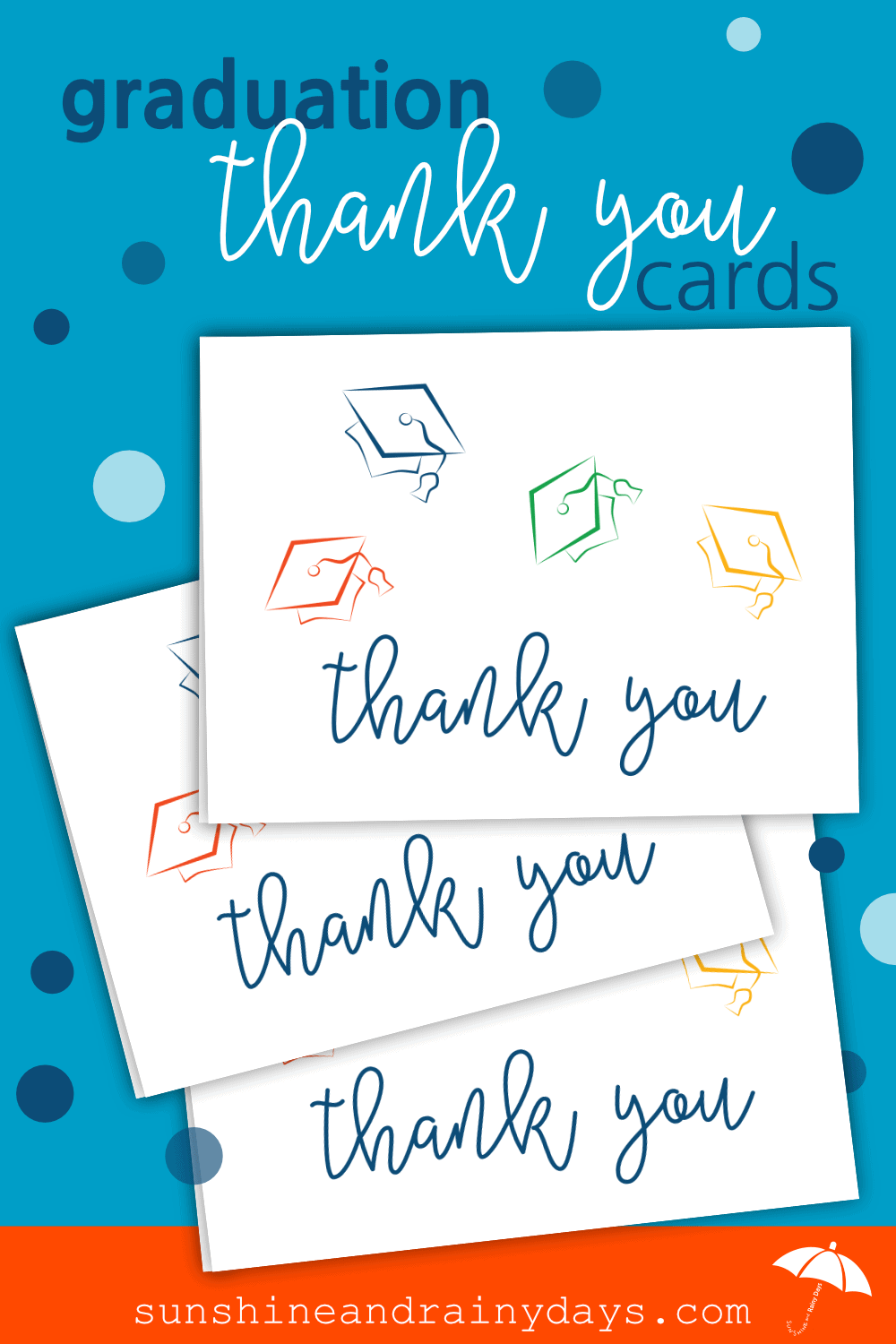 Graduation Thank You Cards
As mundane as it seems, Graduation Thank You Cards are an important step to take! Not only does it assure family and friends that you've actually received the gift, it also lets them know their gift was appreciated!
Don't skip this step!
Graduation Thank You Cards Supplies
This post contains affiliate links. When you purchase an item through an affiliate link, your cost remains the same and Sunshine and Rainy Days receives a commission. Disclosure.
Printer – I just purchased this one and it is ah-mazing!
Card Stock – It's always good to have Card Stock on hand!
Bone Folder – A Bone Folder helps you score and create a professional crease. I have this exact one and it has been a great investment! You could also use the dull edge of a butter knife.
Scissors or Paper Cutter – Scissors will work just fine but, for a super straight cut, you may want to invest in a paper cutter. You will find yourself using it over and over and over! My daughter purchased this paper cutter for me as a Christmas gift four years ago! I LOVE it!
Graduation Thank You Cards – found below
Envelope – This notecard fits in a standard A2 envelope.
How To Use The Graduation Thank You Cards
Print the Graduation Thank You Cards found below.
Cut page in half. Each card will be 5-1/2″ wide
Score cards at 4-1/4″ using the bone folder and a straight piece of card stock as a template.
Fold notecard in half on scored line and crease with the bone folder.
Hand write a thank you note inside!
Here's sample wording:
Dear Aunt Louise,
Thank you for taking time out of your busy schedule to join me at my High School Graduation Party!
Your generous gift of $50 will be used towards my first semester college tuition!
I'm excited for this new adventure at the University Of Washington!
Love,
Bridget
You will find more ideas of what to write in your Graduation Thank You Cards here:
50 Graduation Thank You Card Sayings And Messages
It takes time. It takes thought. It takes stamps and a trip to the post office.
A Graduation Thank You Card also means a lot to the recipient!
You can do this!
Click the picture below for your very own Graduation Thank You Cards!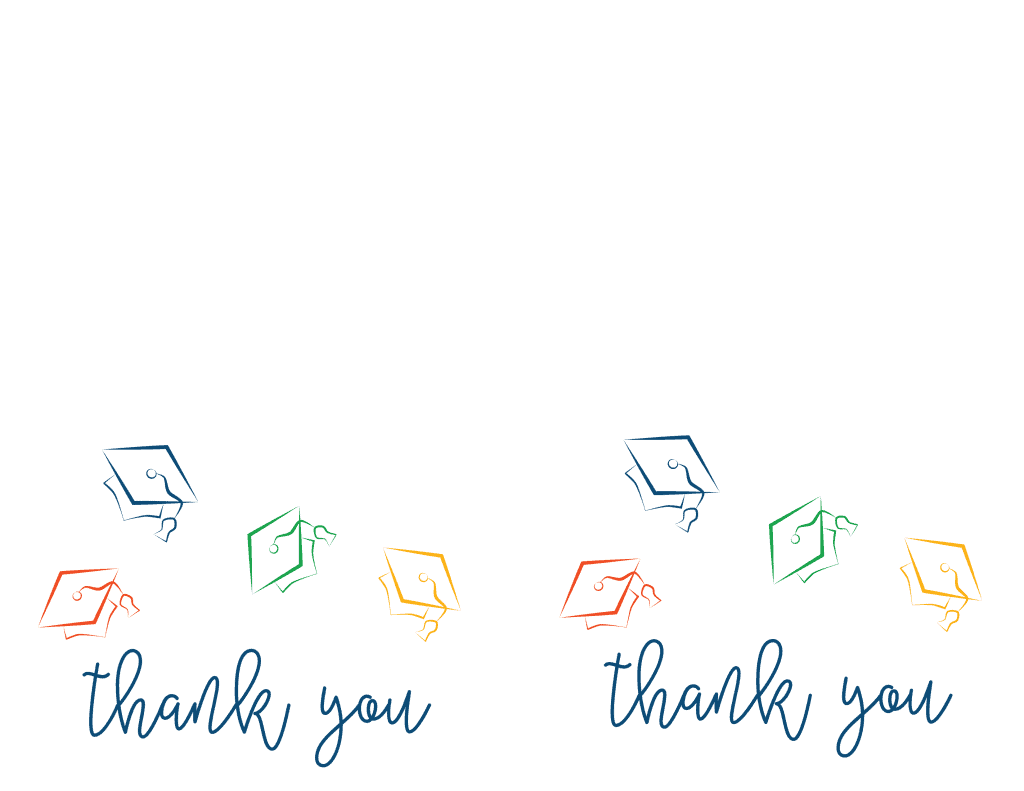 More Graduation Resources
High School Graduation Gift Ideas That Make Sense