This Printable Valentine Card was created to give to your significant other or to the person you call YOUR Valentine!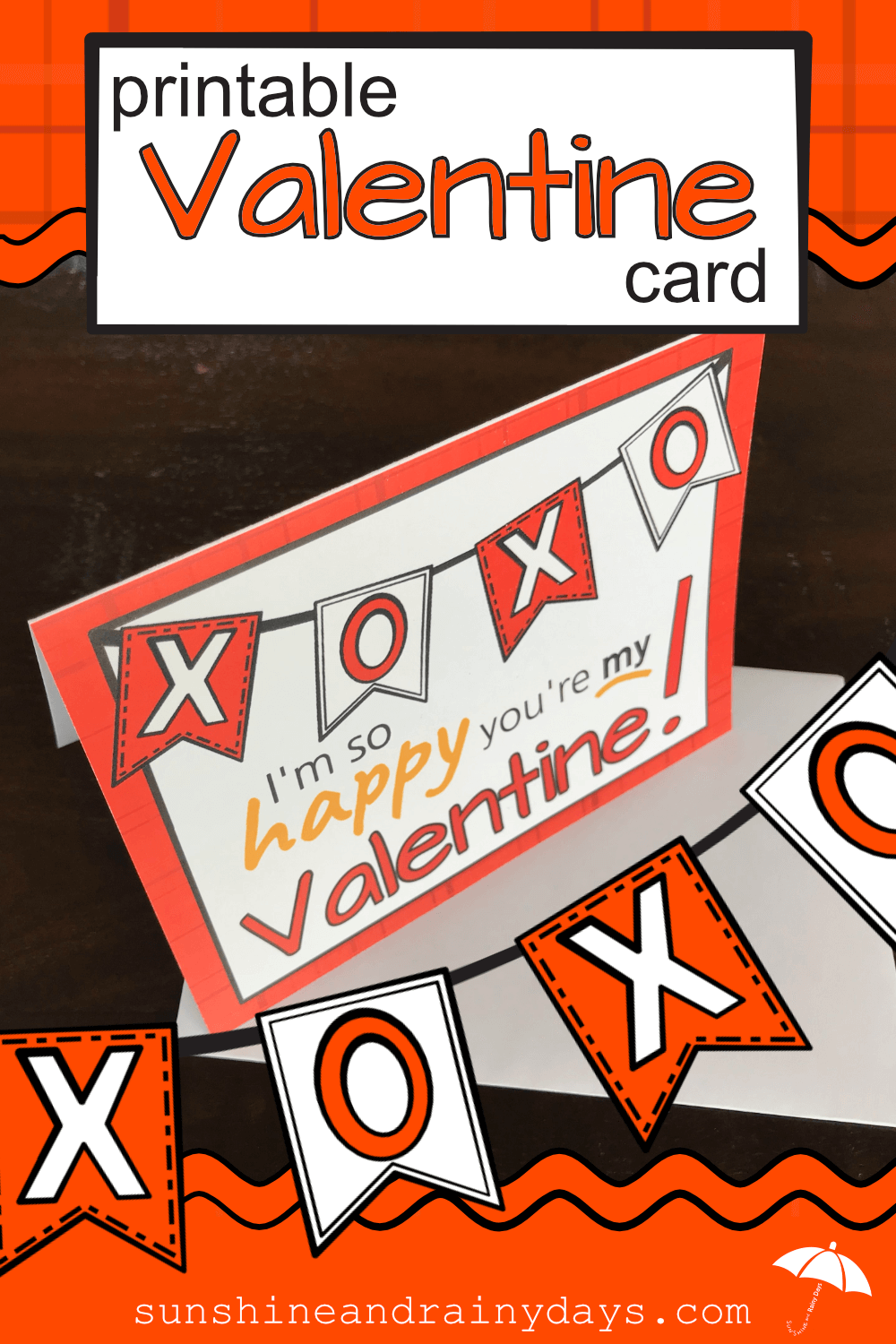 Printable Valentine Card
This Valentine's Day Card is perfect for your Valentine!
With this Printable Valentine Card, you won't have a reason to spend time and money going to the card store. NOPE! Save your money for a lovely Valentine's Day gift instead!
This post contains affiliate links. When you purchase through an affiliate link, we receive a small commission at no additional cost to you. Disclosure.
Printable Valentine Card Supplies
Printer – I have this one and I love it!
Printable Valentine Card – found below
Ruler or straight edge
Scissors or Paper Cutter (optional)
A6 Envelope (optional)
How To Turn This Printable Into A Card
Print the Valentine Card – found below.
Score the card where it folds with a ruler and bone folder (the back of a butter knife will work in a pinch).
Fold the card in half on the score line.
Use the edge of the bone folder to make a professional crease on the back side of the card (so the bone folder doesn't mess up the print on the front).
Cut folded card.
Write a lovely message inside!
This Valentine Card was designed to fit in an A6 envelope.
There's no need to run to the store to pick the perfect Valentine's Day Card. You got the right card, right here!
Get Your Printable Valentine Card Here:
Looking for a simple Valentine's Day Card you could give to anyone?
Find them here:
More Valentine Resources