The thing about Valentine's Day is it can be as simple or extravagant as you wish! We are here to help you keep it simple with Valentine Printables! A few fun activities and a special treat will create Valentine memories your kids won't forget! The Valentine Crossword Puzzle will be a fun addition to your Valentine's Day!
Hint: If you plan to use our Valentine Adventure For Teens interactive scavenger hunt, this Valentine Crossword Puzzle is a part of that!
Valentine Crossword Puzzle
Click the picture below to print the Valentine Crossword Puzzle!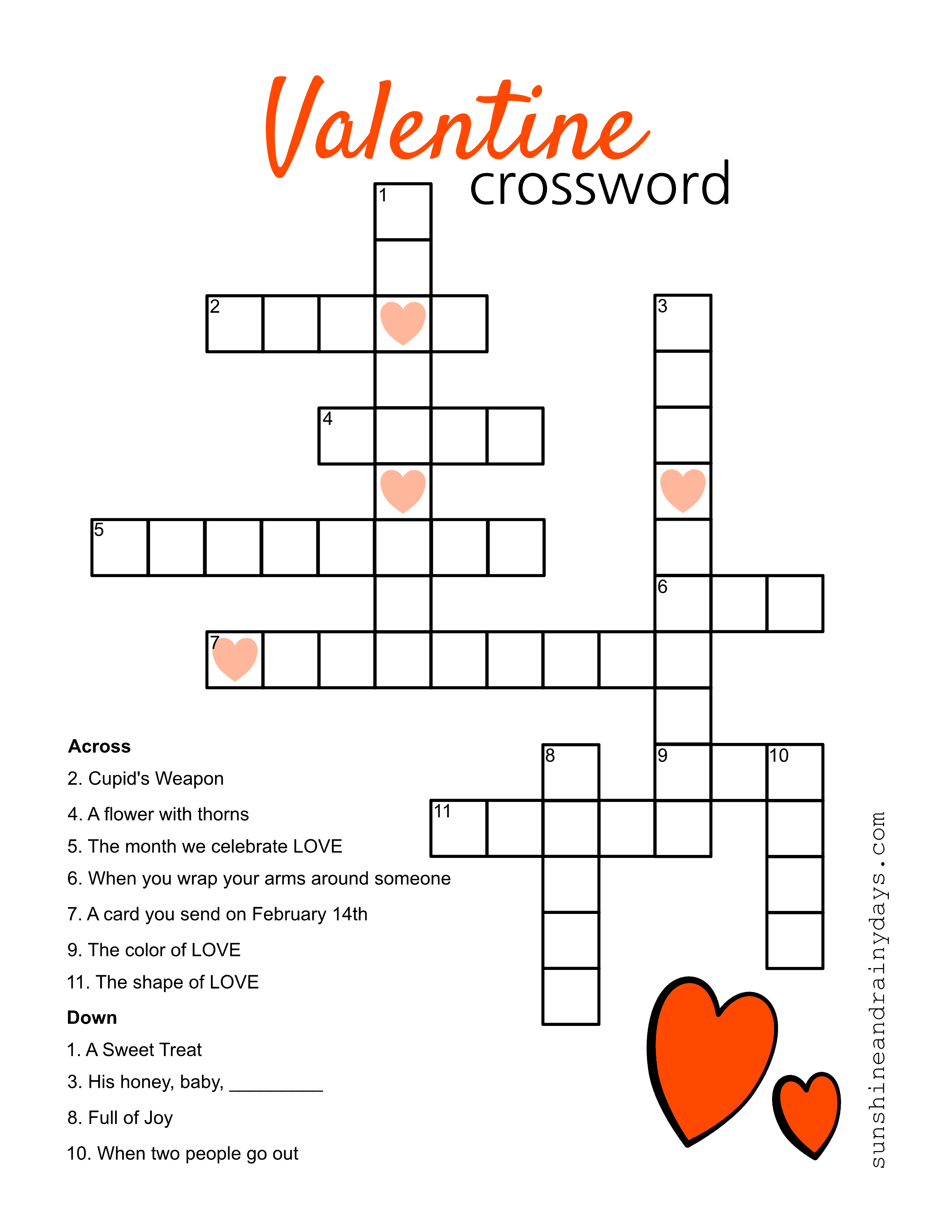 Set this Valentine Crossword Puzzle on the table Valentine morning along with your Valentine's favorite treat!
Are you stumped?
Looking for the answers?
Gain access to our Valentine Crossword Puzzle Answer Key plus an extensive selection of printables for your everyday life by subscribing below!
More Valentine Ideas
Valentine Adventure For Teens – An Interactive Valentine Scavenger Hunt for Teens!
Valentine Gift Ideas For The Frugal Girl
Printable Valentine Pillow Boxes
Printable Valentine iTunes Gift Card Holder
JOIN OUR EMAIL LIST!
Subscribe (free!) to gain access to my Resource Library full of FUN Printables! Once subscribed, you will receive weekly emails with Printables, DIY Projects, and FUN for your Everyday Life!
By subscribing, you are agreeing to our Privacy Policy.