You're convinced and ready to Break Bad Money Habits. You know it's best for your bottom line. You also know it takes 21 – 66 days to break bad habits and you need a way to track your new, Good Money Habits! The Money Habit Tracker is here to save the day!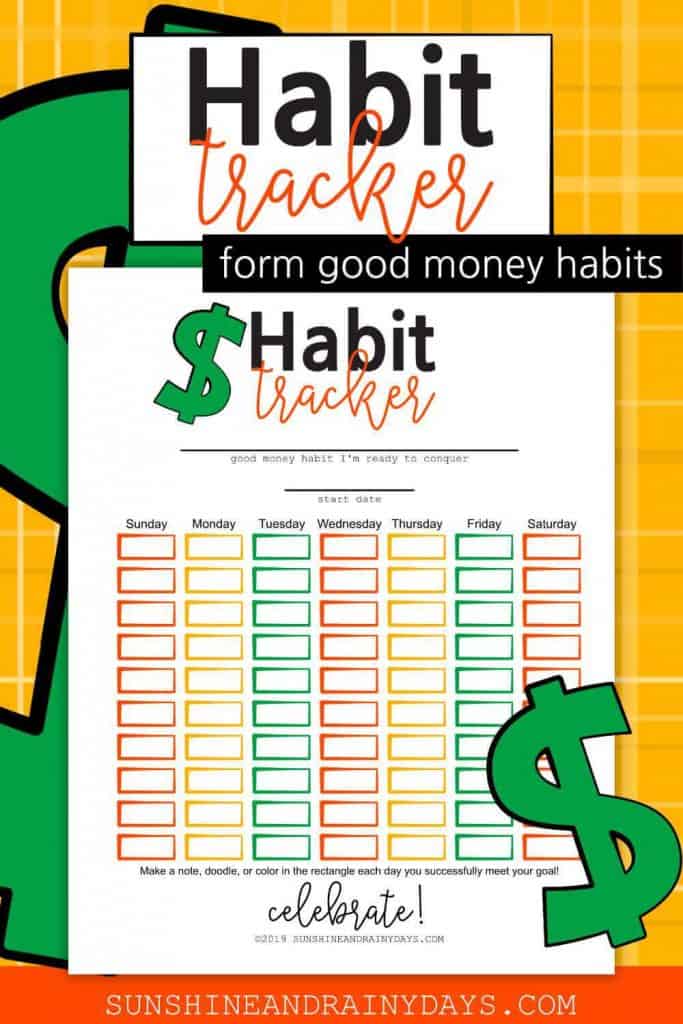 It's time to name a Good Money Habit, you're ready to form, but how will you know when you've made it a true habit? Use the Money Habit Tracker to track your progress! It's a great visual to keep you on track, working towards your goal.
How To Use The Money Habit Tracker
Print the Habit Tracker – found below.
Name one Good Money Habit you are ready to form.
Write your start date. Don't put it off! Start right away!
Each day you successfully meet your goal, make a note, doodle, or color in the rectangle.
Experts say it takes anywhere from 21 to 66 days to create a habit. Play it safe and exercise your new Good Money Habit for 66 days.
Once you have exercised your new Good Money Habit for 66 days straight, it's time to CELEBRATE!
Now, don't go all crazy here and celebrate with a Bad Money Habit from the past. You are much wiser now! Celebrate in a modest way with cash or free fun!