You work hard to pay off debt and have multiple accounts to pay off but do you know your total debt payoff? Have you looked at your debt as one big number? That may seem depressing but it's important to know where you are so you can celebrate as you make progress.
What if you could make a game out of paying off your debt? The Printable Debt Payoff Sheet helps you do just that!
Who's The Debt Payoff Game For?
Since you're still reading, I'm going to assume you might have some debt to pay down.
The Debt Payoff Game Sheet is for YOU!
More specifically, it is for anyone who wants to dump debt and needs a little motivation to get going.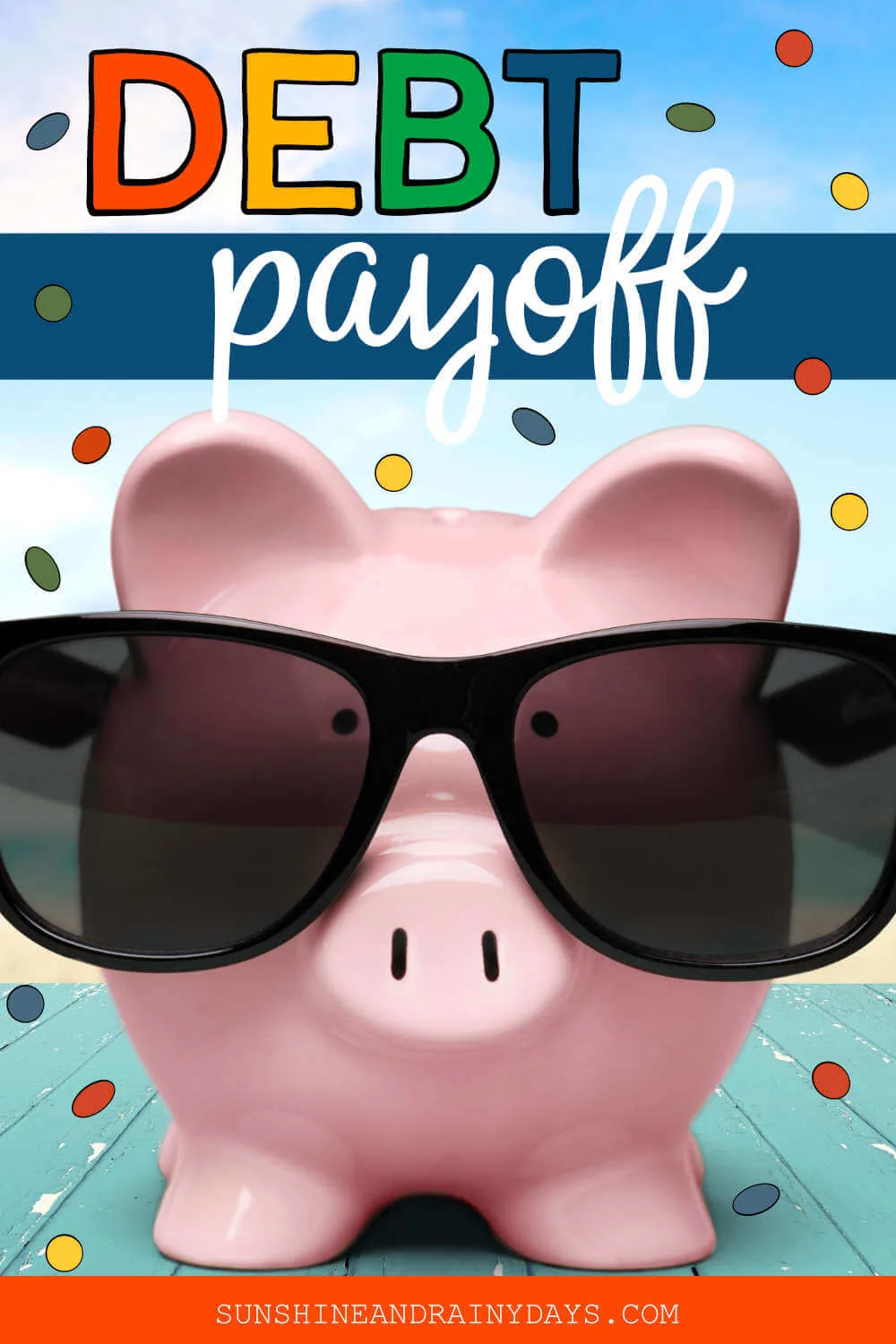 What's On The Debt Tracker Printable?
I'm so glad you asked!
The Debt Tracker was designed game style … you know … to make it fun and to take the drudgery away!
Starting Debt
First up is your starting debt.
This is where you go through all of your accounts and add up all of your debt.
Credit Cards
Personal Loans
Loans From Family or Friends (hopefully you don't have these)
Car Loans
Mortgage (you may or may not choose to include your mortgage – it's up to you)
Don't cry!
This step is HARD but necessary.
How I Got Where I Am Today
This is where you put on paper the excuses … or facts … that got you where you are today.
This is important!
You won't be able to change bad money habits if you don't first acknowledge what they are.
Here are a few examples of excuses or facts that might put you in debt:
No Time Or Energy To Make Food At Home
Your Husband Can't Stay Out Of The Convenience Store
Budgets Stress You Out
You Buy What You Want When You Want It
You Want What Your Friends Have
Medical Bills Have Overwhelmed You
Murphy Can't Seem To Leave You Alone
Name your excuses and facts, then do something about them. That's the whole goal here. Those excuses can't be dirty little secrets when you write them down.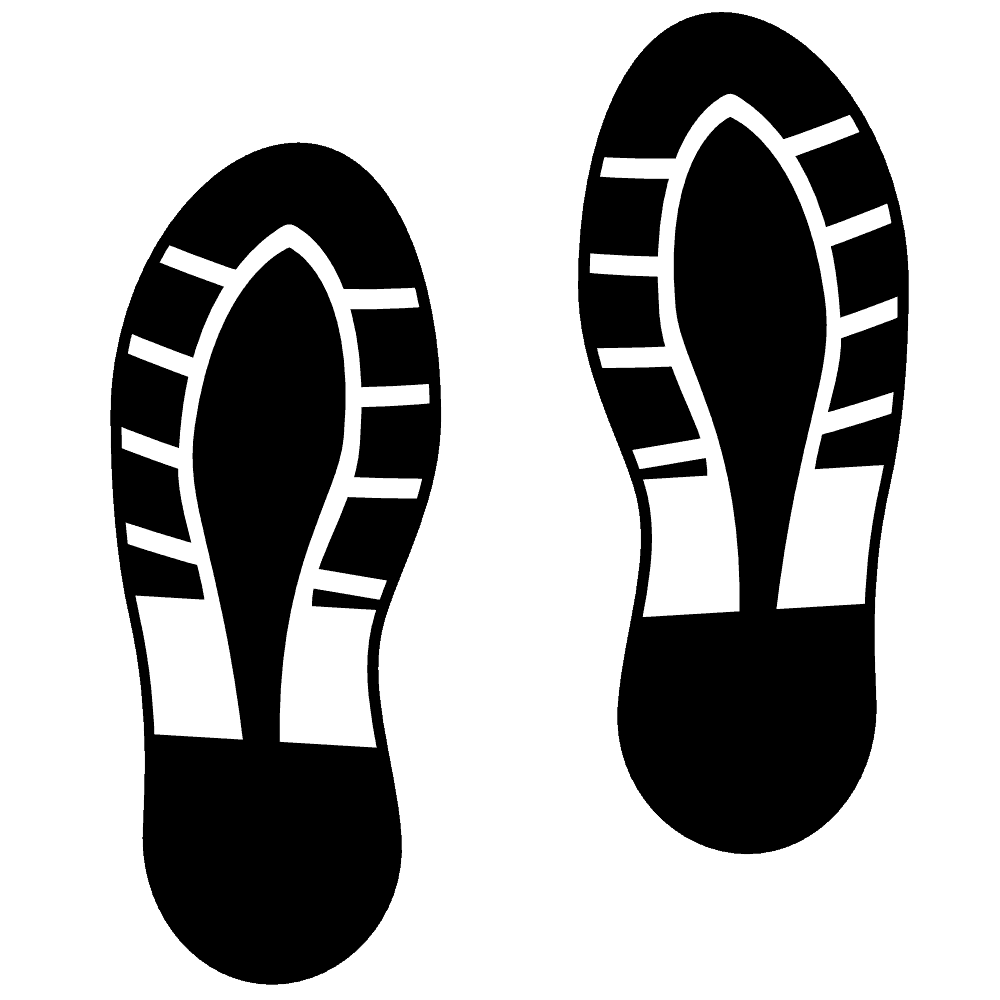 Steps To Take
When you state a problem (excuses) you have to find solutions. This is the spot to write the changes you plan to make.
Here are a few ideas to turn those excuses upside down:
Find Simple Recipes You Could Reasonably Make After A Long Day
Negotiate A Fair Amount Your Husband Can Spend Each Month – No Nag Money
Simplify Your Budget
Make A List Of Stuff You Want, Prioritize, And Save
Be Happy For Friends And Content In The Fact You Have Different Goals
Make A Plan To Tackle Your Medical Bills
Create An Emergency Fund So Murphy Can't Derail You
NOW, it's out there. You know what you need to do and it's right there in fine print!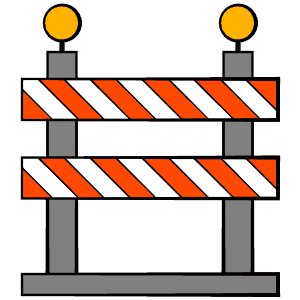 Roadblocks
What will you do when you get sidetracked? Plan a detour before you hit a roadblock so you don't plow right through and find yourself with regrets.
Here are a few examples:
Wait 24 Hours Before You Make A Purchase
Have An Emergency Fund In Place For Murphy
Create Sinking Funds For Yearly Expenses
Think of roadblocks that have derailed your budget in the past and come up with ways to handle those roadblocks.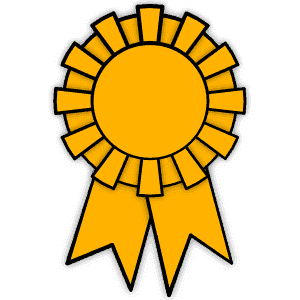 Reward
When you work hard to meet a goal, why not reward yourself? I'm not talking about an expensive, fancy vacation either.
Instead, reward yourself by paying cash for something you've always wanted!
What's something you want? Something worth working for?
Boxes
So what's with the boxes? There are no rules here. There are 50 boxes total. Use them as you see fit.
Color them in as you pay down debt.
Use them to write notes.
Write the date and your debt amount as you progress through your debt payoff journey.
I would suggest you write the date and your debt amount each month. This way, you can easily watch the amount shrink. You could even color them in, as you see progress!
When Should I Start Using The Debt Payoff Sheet?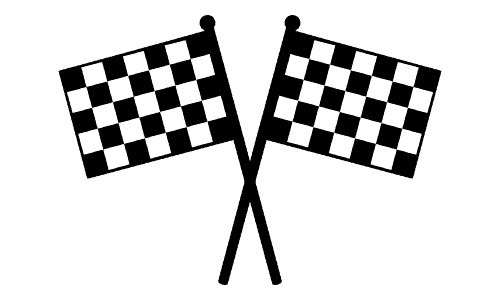 Right NOW! There's no time like the present. What's the saying?
The best time to start was yesterday. The next best time is NOW.
Make a decision to start today!
Where Should I keep the Debt Payoff Tracker?
The Debt Payoff Printable is designed to be three-hole-punched so you can put it in a binder BUT save the hole punch for later … when you've reached your goal. You can put this bad boy in a binder and proudly save it forever … AFTER you've reached your goal! Right now, leave the Debt Tracker right where you'll see it.
On Your Desk
On The Fridge
By The Coffee Pot
Next To Your Credit Card
Display it proudly because YOU are determined and ready to rock your debt payoff!
Why Should I Use The Debt Payoff Sheet?
You should use the tracker if you are ready to crush your debt and visuals motivate you.
The Debt Tracker Game is also a great way to get your family involved!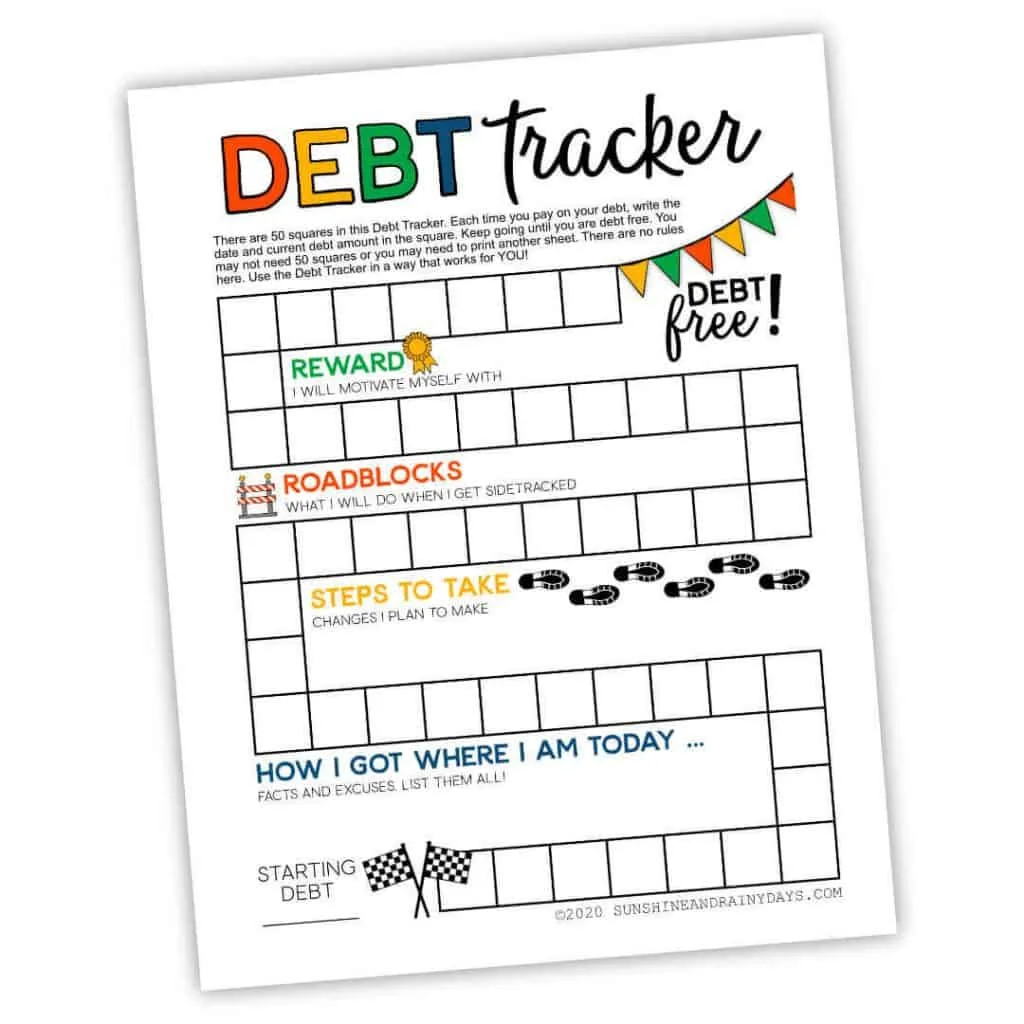 Albert Einstein is credited with saying, 'The definition of insanity is doing the same thing over and over again, but expecting different results.'
If you want different results, you must do the HARD thing. You must try something different.
Today is YOUR day to make a change!