You need a strategic plan for back to school clothes shopping. A plan that will make it clear as day exactly what your kids need to start their new school year off right. There is no reason to purchase clothes your kids won't wear, right?
At the age of three, my son only wanted to wear 'soft pants' (sweatpants), at ages four and five, it was overalls all they way! Then, for some reason, he couldn't fathom wearing anything with buttons. We even cut the buttons off his AWANA vest because those buttons created anxiety for him.
This post contains affiliate links for your convenience. If you make a purchase after you click a link, we earn a commission but it won't cost you a penny more. Disclosure
Levi's and t-shirts with a plain sweatshirt has been Jack's uniform of choice from 1st grade until now (he will be a sophomore this year). Do you know how hard it is to find a plain hooded sweatshirt with no logos? I order them from Russell because you just can't find them in stores. Don't get me started on the jeans. This boy is tall and skinny so, to avoid jeans that look like potato sacks tied at the waist, we have to special order Levi's 511 31W x 34L as well.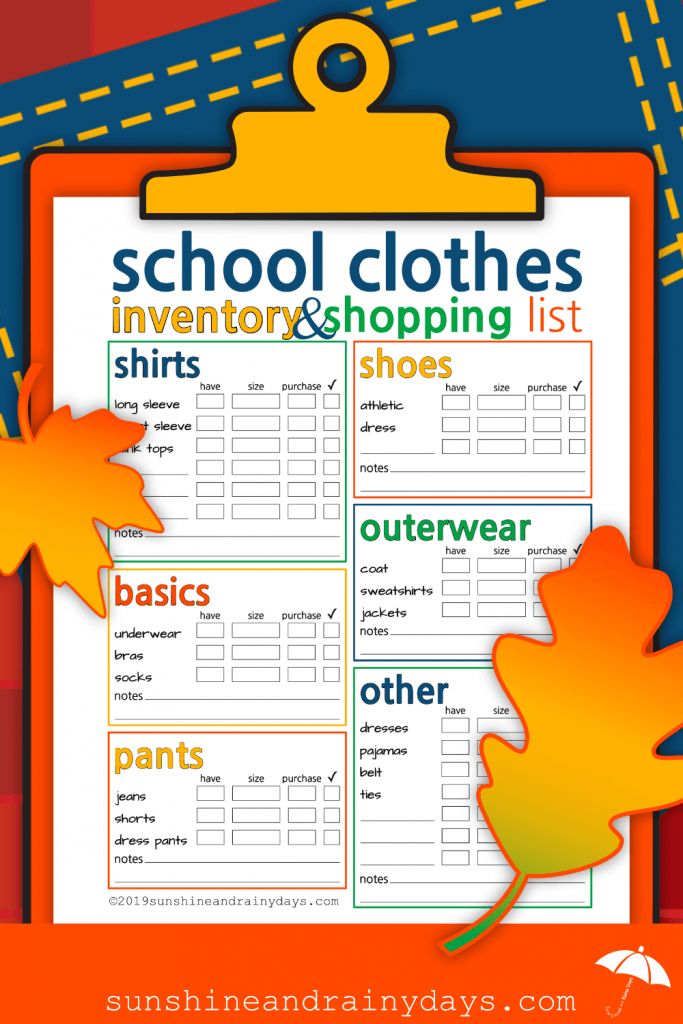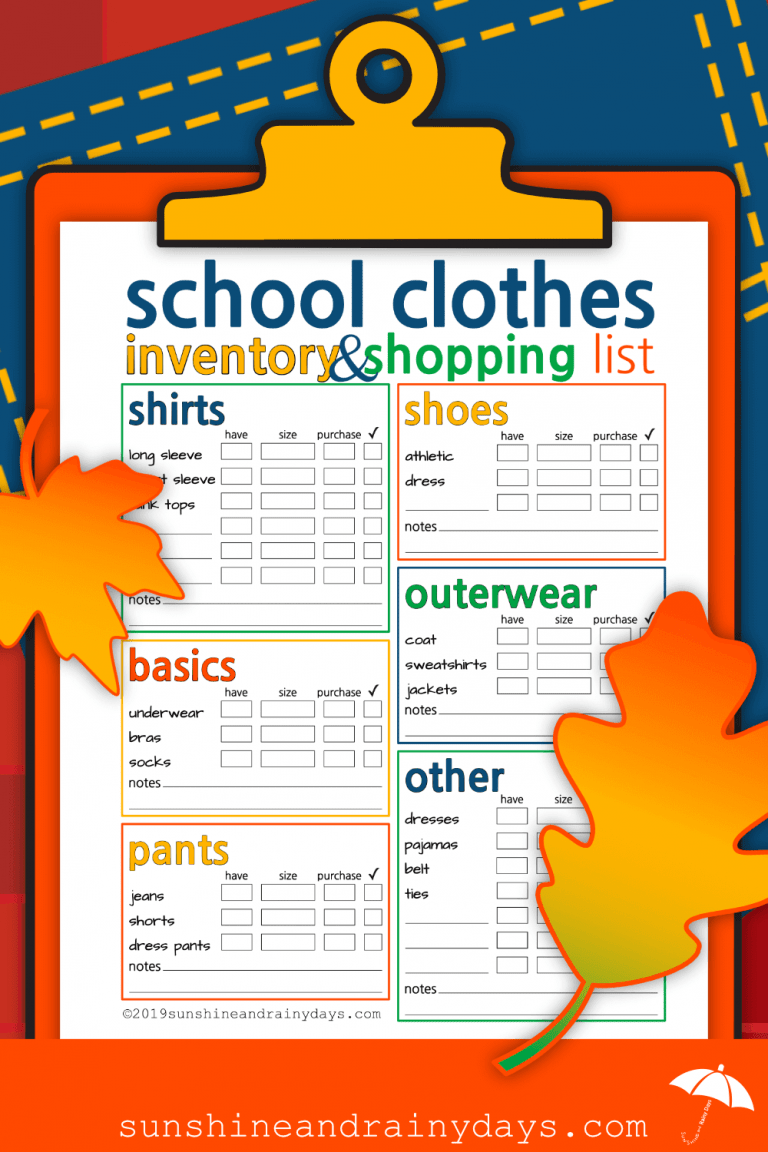 Back To School Clothes
Because we try our best to live simply, we go through the kids' clothes each year and create a garage sale pile of clothes they no longer want or just don't fit. This right here can be a challenge for us parents because … WHAT? you want to get rid of that super cute shirt that still fits you? No way!
It's hard to see those clothes go but, you know full well, that super cute shirt will just sit in their closet if you tell them they must keep it.
Next, we inventory what they have and then work to build to what they need!
Lucky for me, my teenagers are old enough to do this on their own now! Woot! Woot! I even snagged a few shirts for myself out of my daughter's garage sale pile. Win!
Back To School Clothes – Build To #'s
Every family will have different 'build to' scenarios depending on what your child likes to wear.
We will NOT be purchasing dress shoes for my son because he has no reason to own a pair nor would he ever wear them.
Here is our basic 'build to' back to school clothes list:
tops: 12
bottoms: 7
underwear: 12
socks: 12
bras: 5 (daughter)
coat: 0
sweatshirts: 7 (son), 2 (daughter)
jacket: 1 (daughter)
athletic shoes: 1
dress shoes: 0
other shoes: 1
dresses: 2 (daughter)
pajamas: 5
belt: 1
I know what you're thinking. No coats? For years we made sure each of the kids had a good winter coat and, in their early elementary years, they wore them. After that, they hung quietly in the closet hoping, just hoping, there would be snow that year so they could see the light of day.
See what I mean? Your back to school clothes 'build to' list will more than likely be different from ours!
If you would like to see a comprehensive 'build to' list, check out Decluttering School's How Much Clothing Do Kids Need? chart.
Back To School Clothes Inventory And Shopping List
Click on the picture below for the PDF version of our Back To School Clothes Inventory And Shopping List!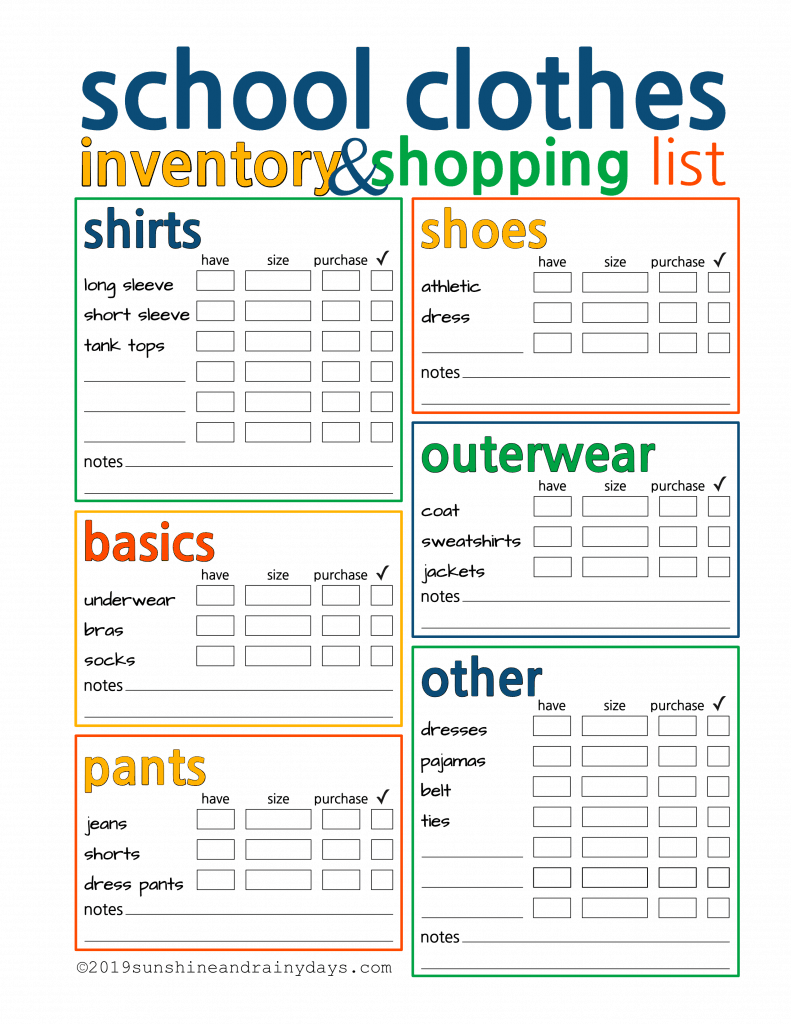 Your Strategic Plan For Back To School Clothes Shopping
Print the Back To School Clothes Inventory And Shopping List.
Take Inventory.
Determine your 'build to' numbers.
Write down how many you need for each item.
Shop!
Check it off the list.
Breathe easy!
Most of our shopping was done online this year. It was like Christmas every time a package arrived!
You guys, my son actually wore a button up shirt, tie, and black Levi's for his 9th grade dance! That was the first time in buttons since overalls! I thought I was going to faint!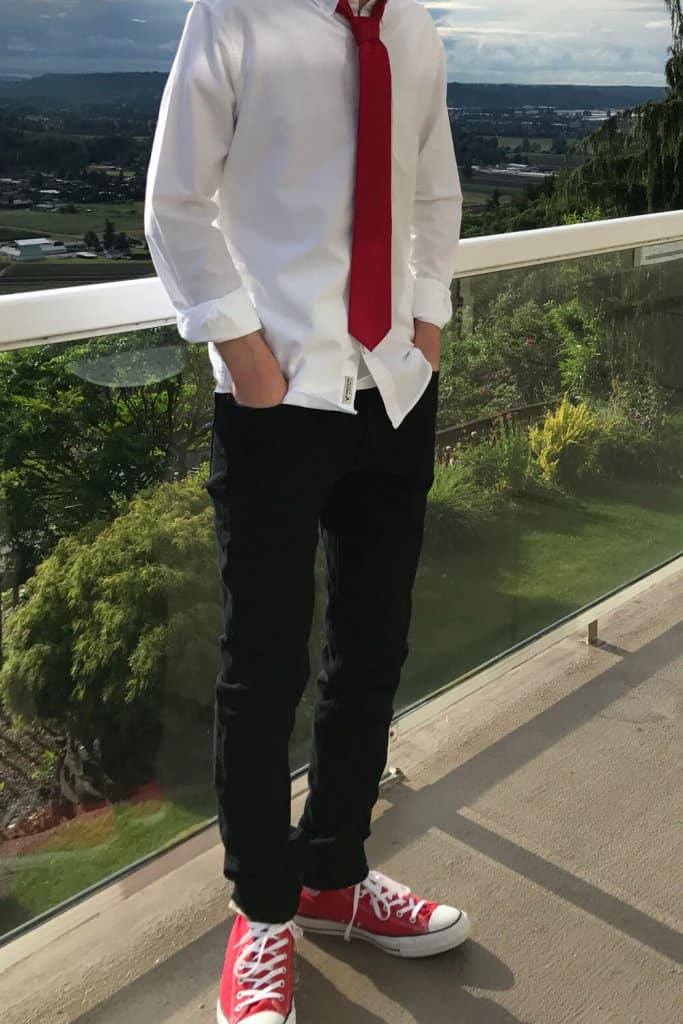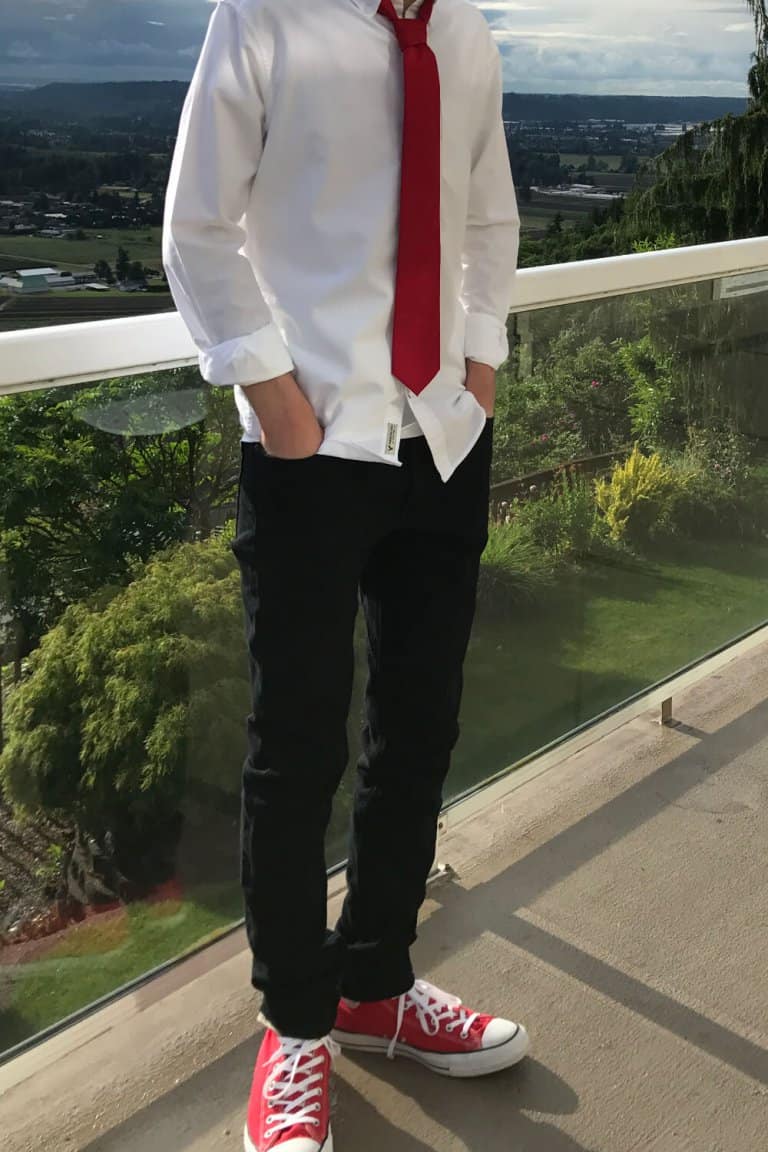 My Must Have Resource For Teenagers
The Big Book Of Everything For Teens – Keep your teenagers organized with The Big Book Of Everything For Teens! You're going to LOVE this!