When it comes to Money Management, there are tons of resources to help you find success with your money. So many, in fact, it's quite exhausting. There's worksheets, workbooks, books, apps, programs … just about anything you can think of … you'll find it.
If you're lost in the confusion and just want a simple straight forward way to handle your family finances, we've got you covered!
I'm not talking about binders full of worksheets to fill out each and every month. Who has time for that?
After all, you're not looking for a full time job, you just want to keep your family finances in check! Am I right?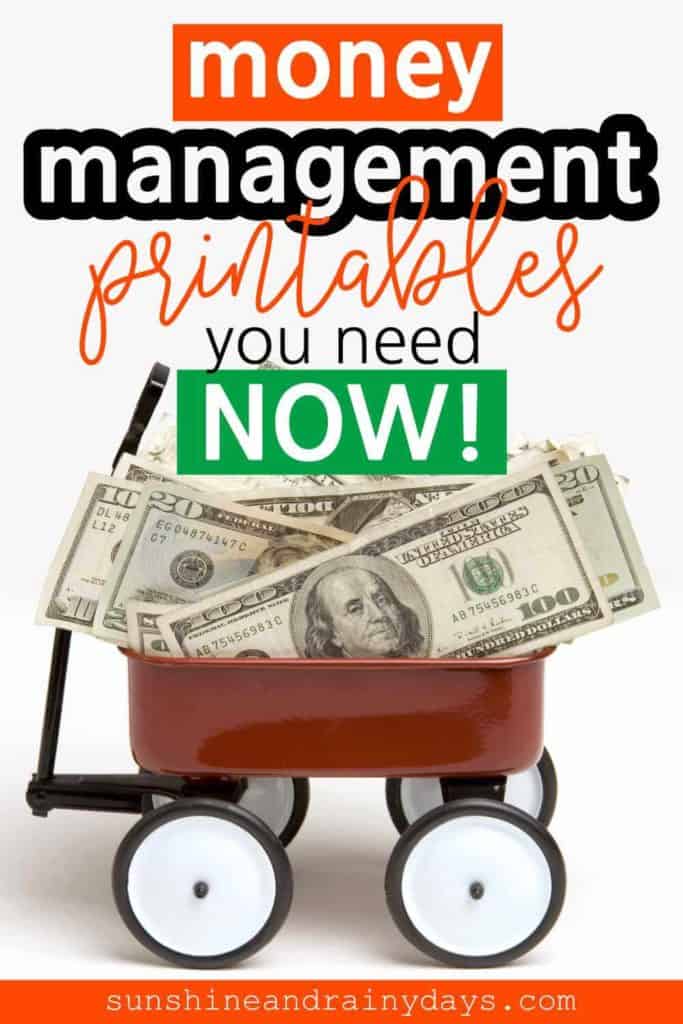 Money Management Printables You Need Now!
There are really just a few resources you have to have to start you on the path to success.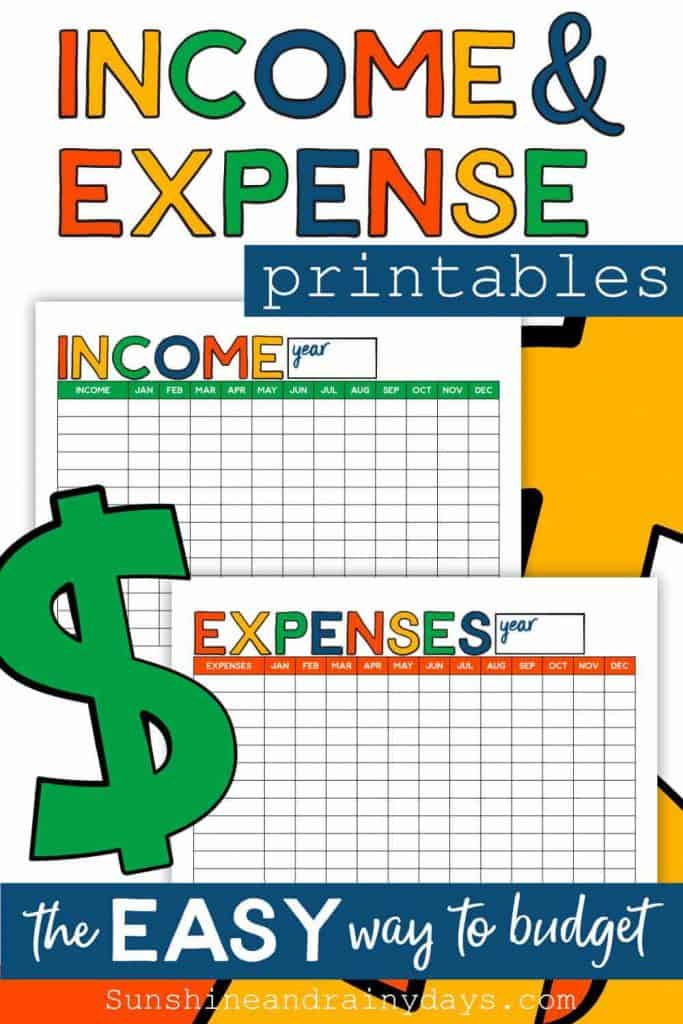 Use our Income and Expense Printables to create a spending plan AS YOU PAY YOUR BILLS. There's no need to re-create the wheel every single month. Go with what you got then keep it all there for an ENTIRE YEAR! That's GOLD!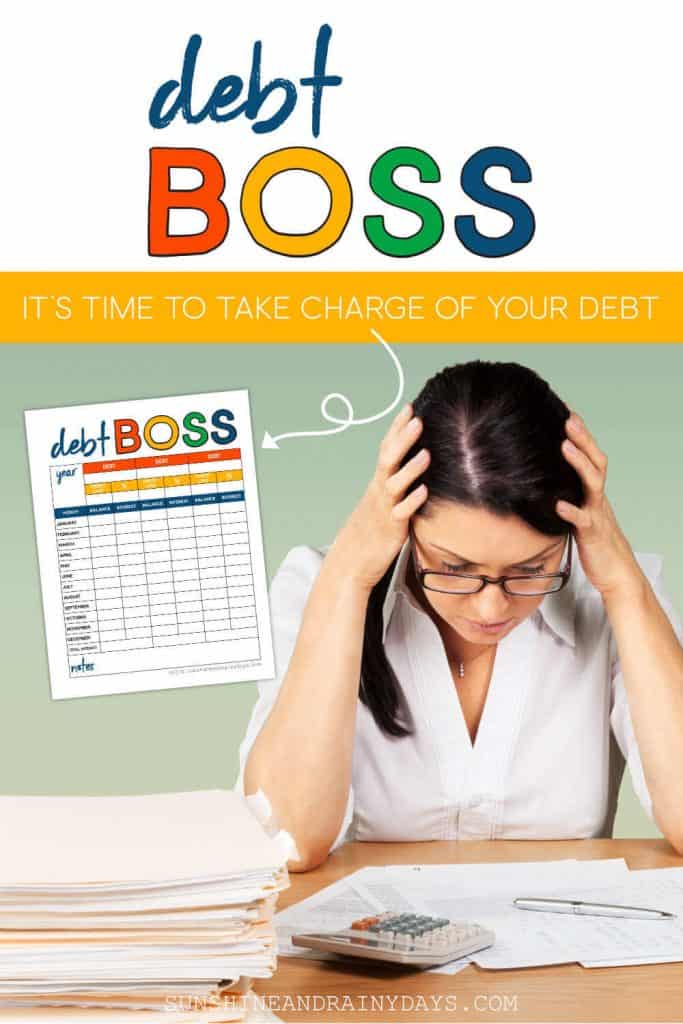 Got debt? Imagine the Debt Boss as your personal finance Superhero swiping in to show you just HOW MUCH you are spending on interest each and every month. She'll jolt you into reality and make you look at that ghastly amount EVERY MONTH and give you a swift kick in the pants to GET IT DONE!
You could even use our Debt Crusher Chart if you like to color and proudly display your debt crushing superpowers!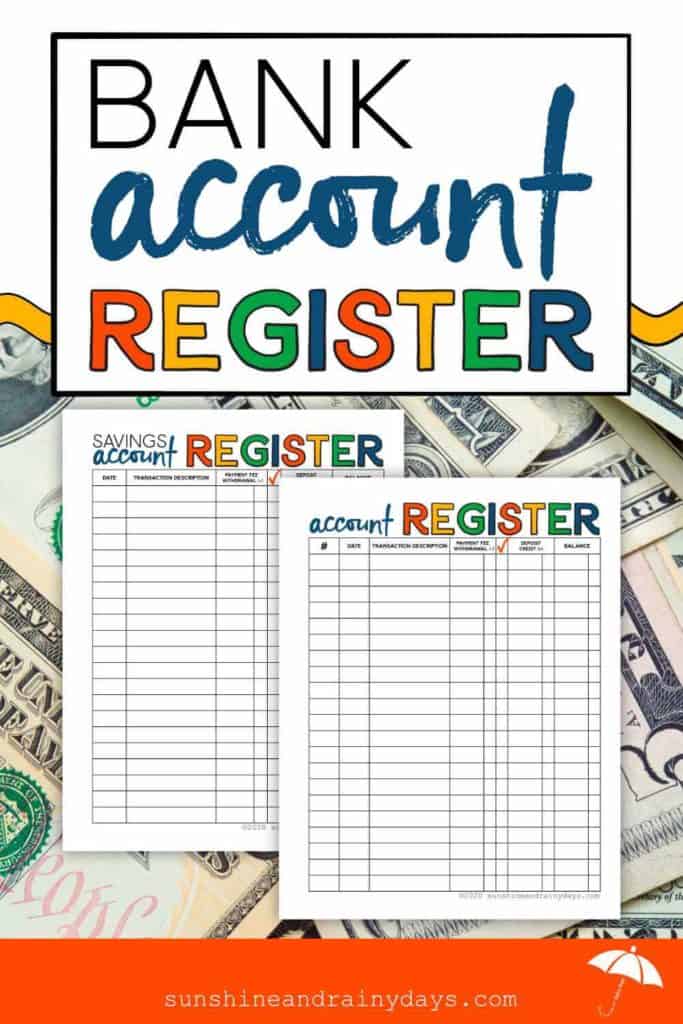 This is just basic money management. If you don't have your own bank account register or you just like ours better, print it. Print a few. You gotta know what you got or you'll be forced to curl up in a corner watching Hallmark movies while you try to forget about the fees adding up for non-sufficient funds.
THAT'S IT! Don't make this money management thing harder than it has to be.
You may start with great intentions to fill out monthly budget sheets and meticulously plan how much you will spend on groceries for the next bazillion years but we all know that'll just set you up for disappointment. I'd hate to see you sad. Okay … got that?
If you're ready to spread your wings and explore beyond the basics, we've got something special for you! But … only if you're ready.
Printables That Make Money Management FUN!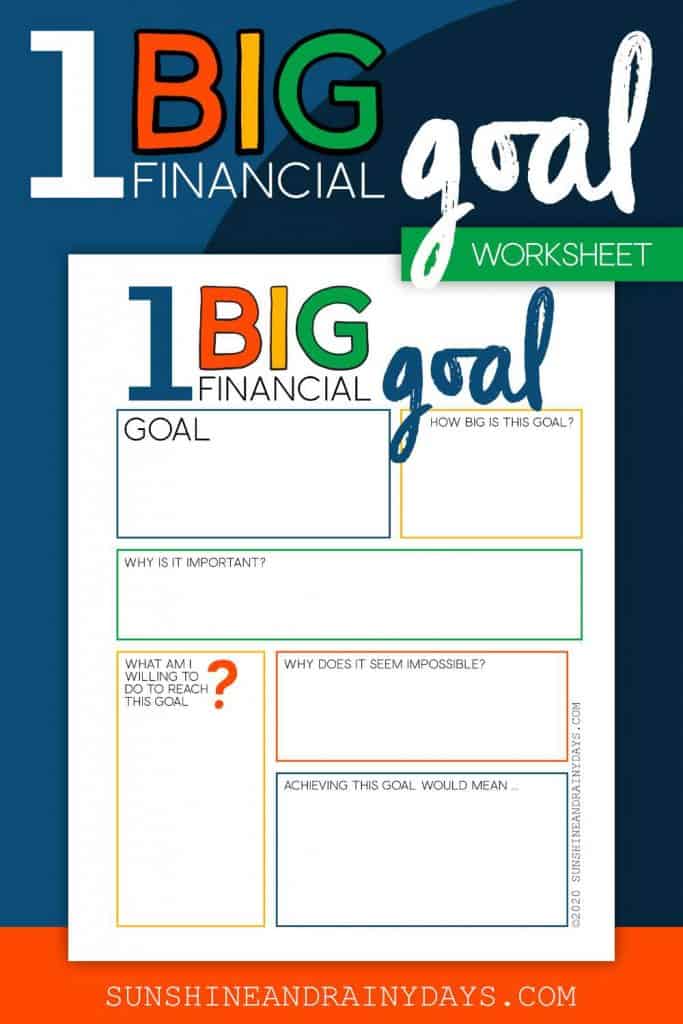 I've never been into the whole goal mindset but THIS financial goal has changed me. It made me realize it's exciting to have a goal. Goals CAN be accomplished! I'm ready for the ride! Are you ready to set a BIG Financial Goal?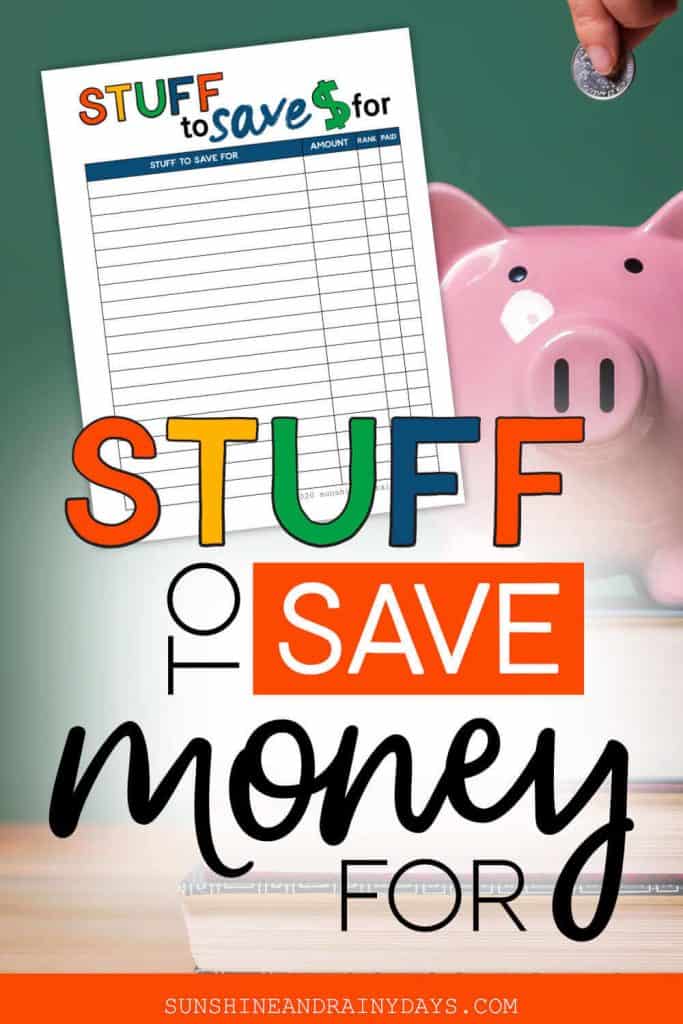 When the Debt Boss is staring you down, you know good and well it ain't time for spending footloose and fancy free.
That doesn't mean you can't dream and get creative!
You have permission, right here, to write down the stuff you want and prioritize those beautiful things!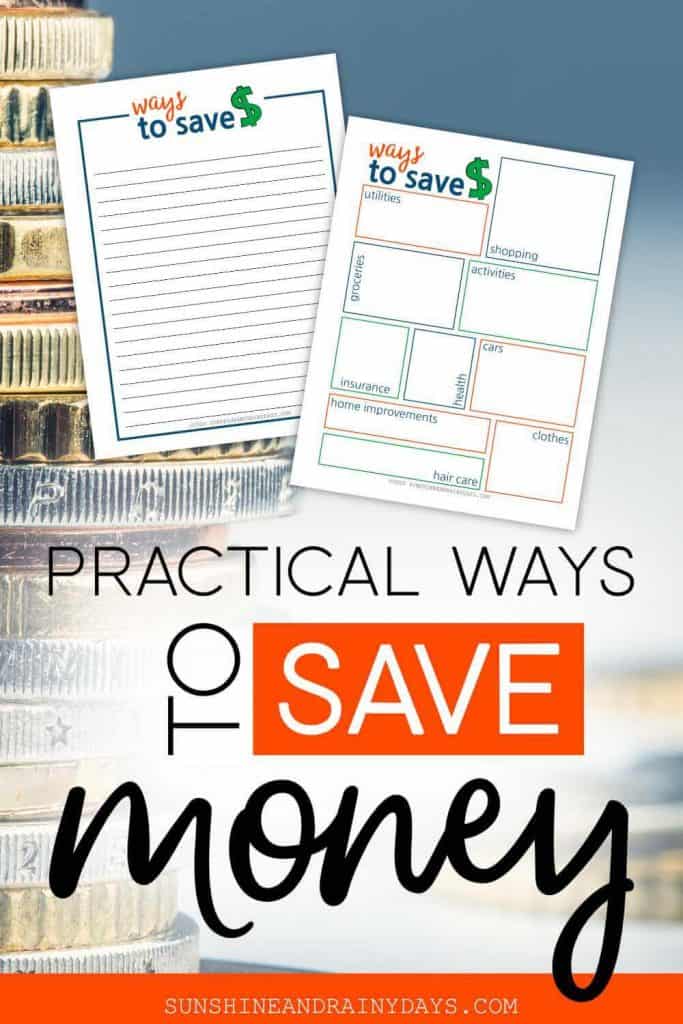 After you've dreamed up the desires of your heart, it's time to get creative. You know, good and well, if it's all debt, all the time, you're going to go bonkers. You gotta have a little reprieve here and there.
BUT HOW?
Think outside the box and get determined. Determined to get that first priority on the stuff you want list. Maybe it means you'll sell something you never thought you'd sell. Perhaps you'll start a side-hustle. It may be you choose to save your allowance to get that one thing.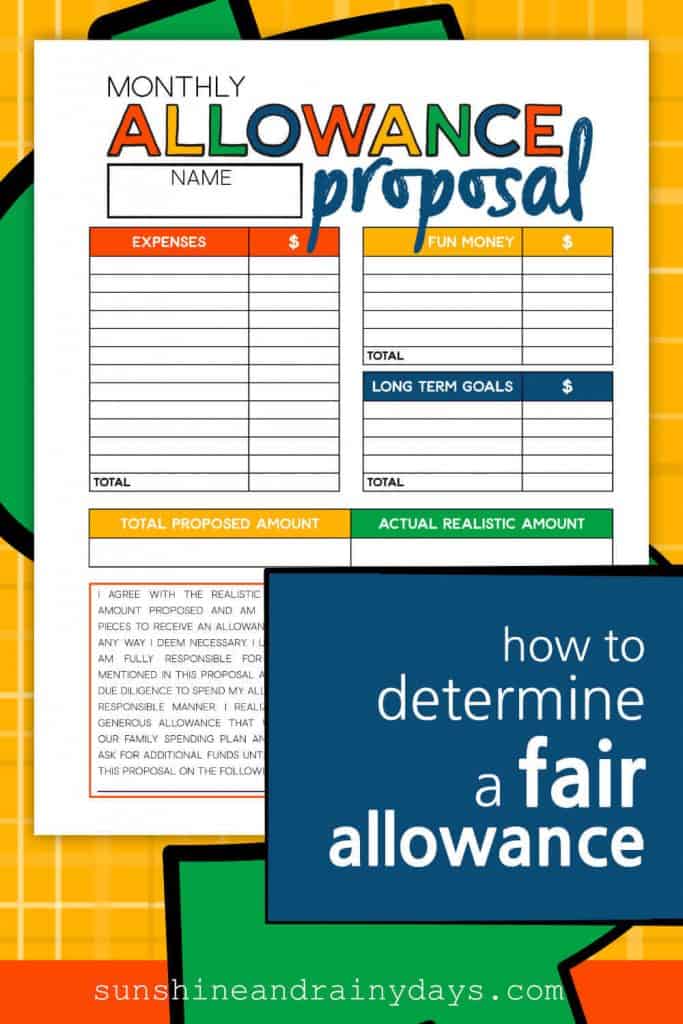 You guys, can I just say allowances are the bomb dot com?
It's money I can choose to spend MY WAY! There's no guilt associated with allowance money. NOPE! It's mine to fulfill ALL MY DREAMS within the allotted, kind of minuscule amount.
For real! Allowances keep us in check yet give us a little freedom so we don't feel shackled by our Superhero, Ms. Debt Boss.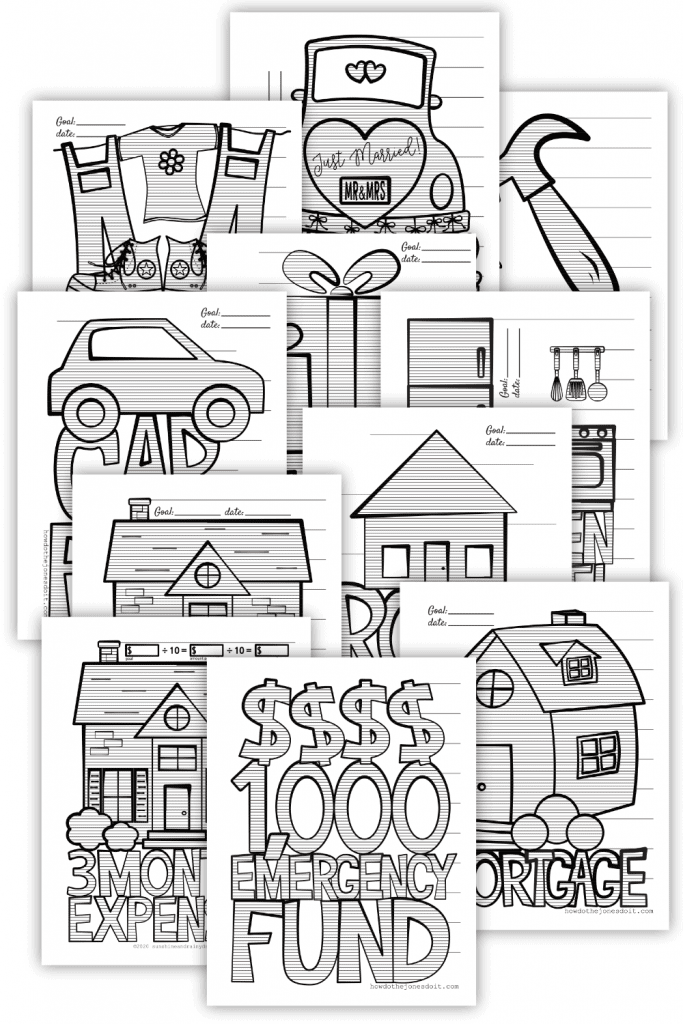 You all seem to think these Sinking Fund Charts are the best thing since the Superhero Debt Boss swept in and gave you a swift kick in the pants. You continue to give me inspiration for more charts and I happily design on my Mac because that's what floats my boat!
If you've never used a Sinking Fund Chart, you'll want to, after you see these beauties!
I got the bright idea to create Sinking Fund Envelopes one day when I was paper clipping my money to my Sinking Fund Chart. I thought it was BRILLIANT and decided to share them, on the off chance they're totally your thing!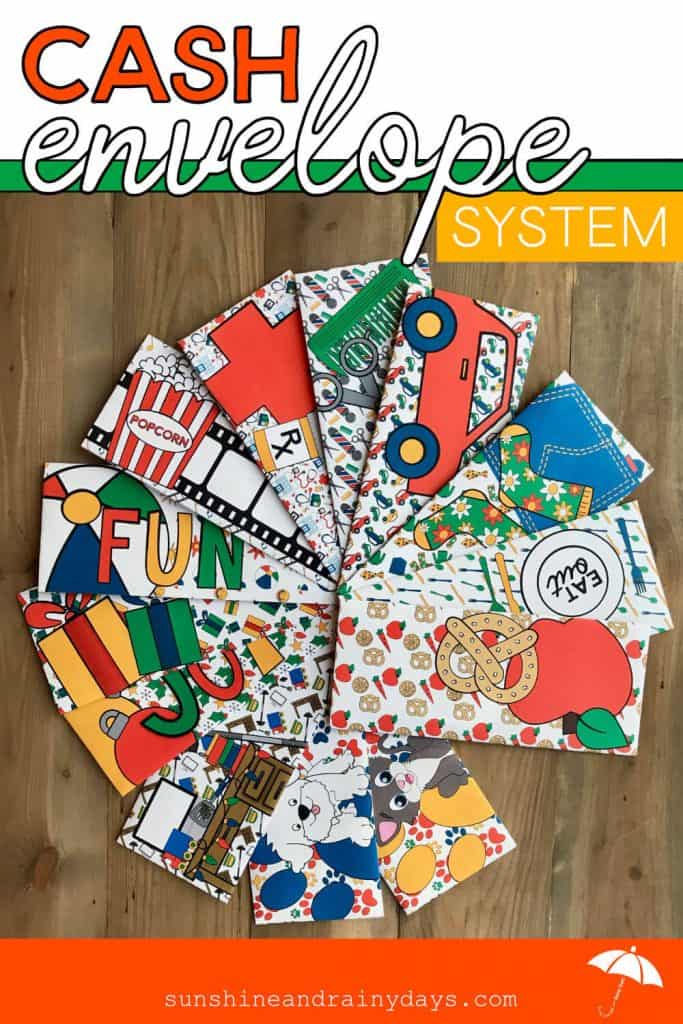 Have you heard of the cash envelope system? We all seem to think Dave Ramsey thought it up but the envelope system has been around since money has been a thing. Money and envelopes go together like peanut butter and jelly.
Money Printables To Help You See The BIG Picture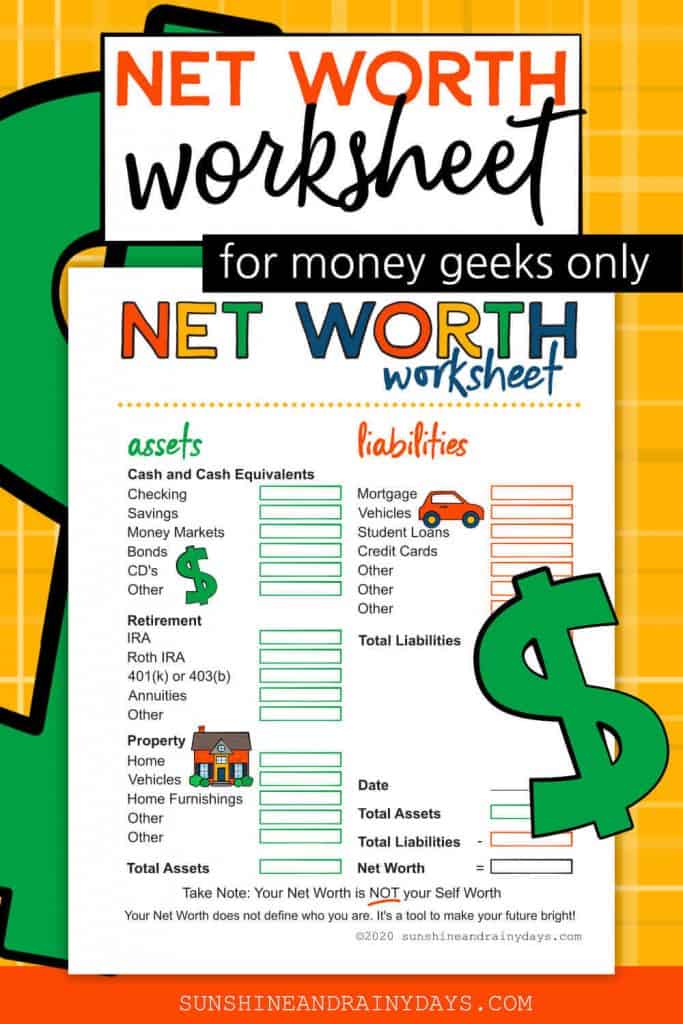 Take time, once in a while, to find your Net Worth!
Once in a while, we like to geek out about our money and where it's going. We do that by creating Household Money Buckets and calculating the percentage of each one. The Household Money Buckets let us know where we're on track and where we can improve!
That's it! I got nothing else … yet.
Just REMEMBER … don't complicate your family finances. Keep it simple, make it FUN, and that advice to 'pay yourself first'? They're wrong! Pay your bills first people! No joke!
Go to it! Streamline those finances and find JOY while you do it!