I had the link to apply for a Parent Plus loan. Ugh! I didn't want to do it but it seemed the only way. THEN … in my procrastination … I logged into Facebook. Anyone else do that? Lo and Behold … Stephanie from Six Figures Under was doing a live with her husband. They talked about how they are setting the HUGE goal to pay off their house, in 5 years. It's a goal that will stretch them. A challenging goal. One they will have to work hard for. A Financial Goal that may seem impossible to many, and yet, they were super excited about it! They were pumped!
Do you know what happened next? I went over our income and expense sheets, with a fine tooth comb.
In my investigation of our income and outgo, I discovered we COULD pay cash, for our daughter's second semester of college, if we worked really hard. It means sacrifice. It means money spent will have to be intentional. There is no room for error. BUT … if Stephanie can do it, when it seems impossible, we CAN DO IT too!
You Guys! Stephanie's enthusiasm rubbed off on me and motivated me to make this happen. My husband is on board too! The crazy thing is … a lot of expenditures that seemed so important before just aren't important anymore. They don't matter. We have our eye set on the prize.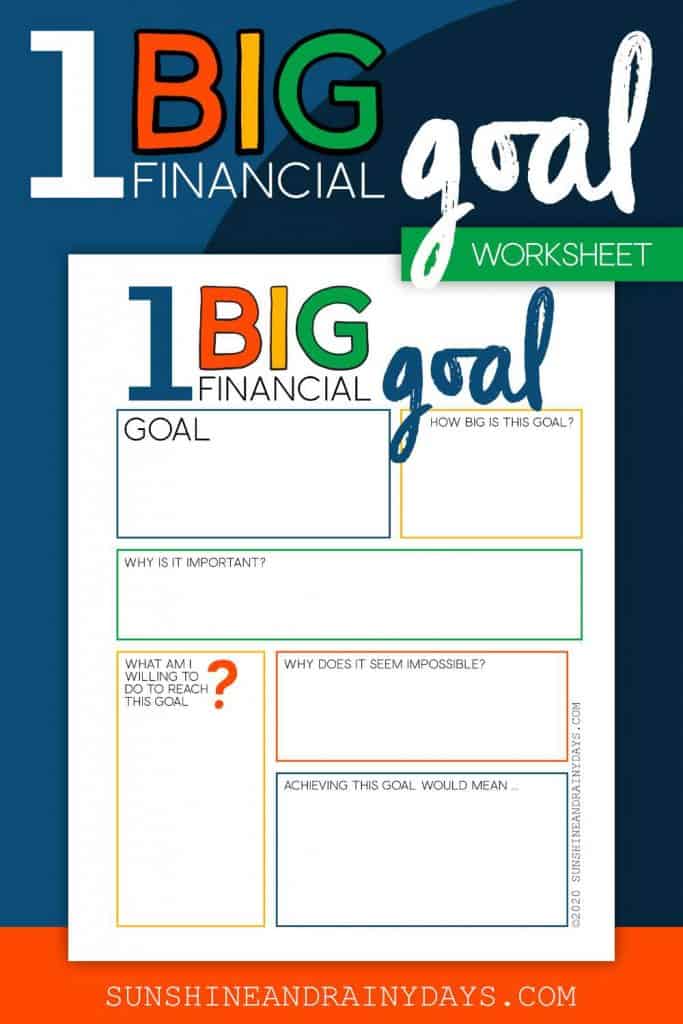 I've never been into the whole goal mindset but THIS financial goal has changed me. It made me realize it's exciting to have a goal. Goals CAN be accomplished! I'm ready for the ride!
Are you ready to set one BIG Financial Goal?
How To Use The 1 Big Financial Goal Worksheet
Print the 1 Big Financial Goal Worksheet – found below.
Use FUN pens and let yourself go! Lose your inhibitions and write!
Get your family involved and excited about your goal. Have them add to your 1 Big Financial Goal Worksheet.
Place your Financial Goal Worksheet in your Money Binder, or tape it in a prominent spot, and revisit it often!
When you think about your Big Goal, smile! Goal setting is FUN and exciting!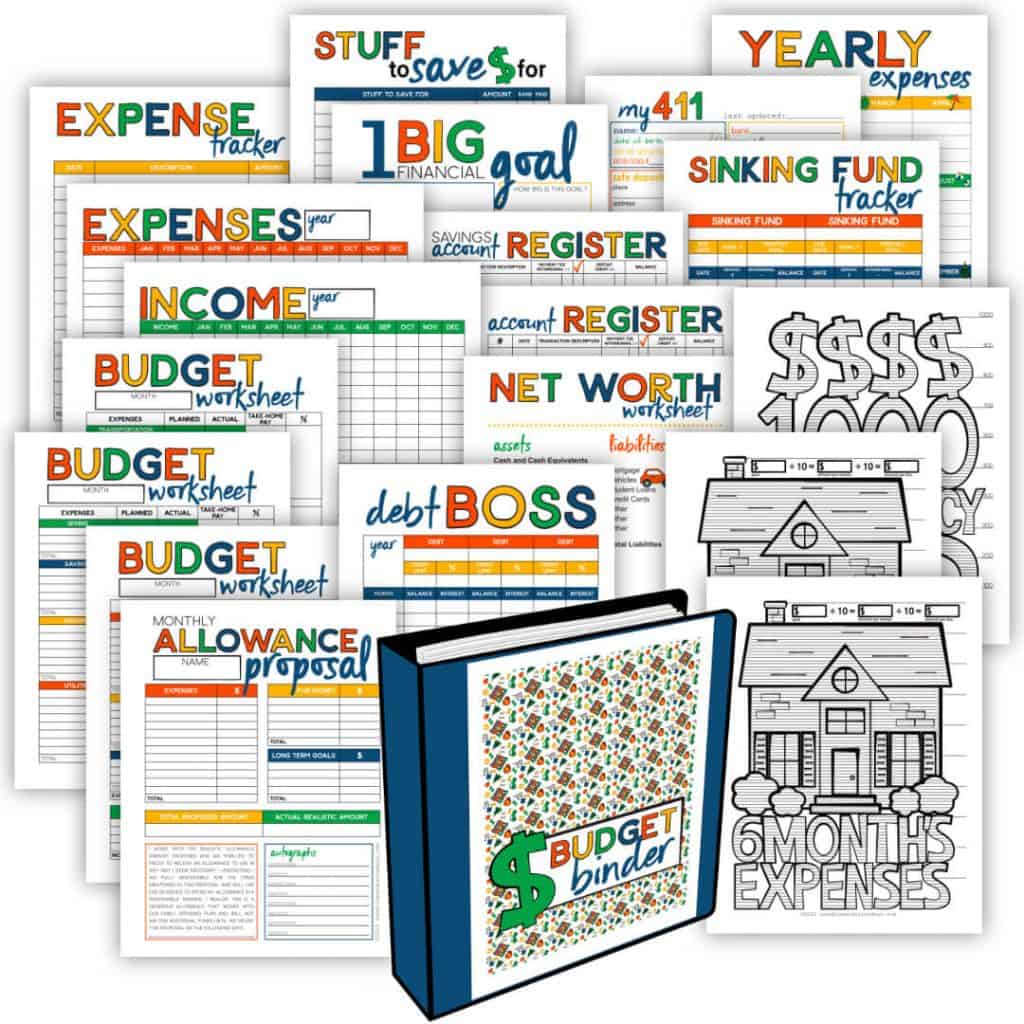 No matter what your One Big Financial Goal is, we are wishing you success!
You got this!
More Money Printables