Snowman Soup and Christmas go together like peanut butter and jelly! That's why we added Snowman Soup Tags to our Christmas Printables!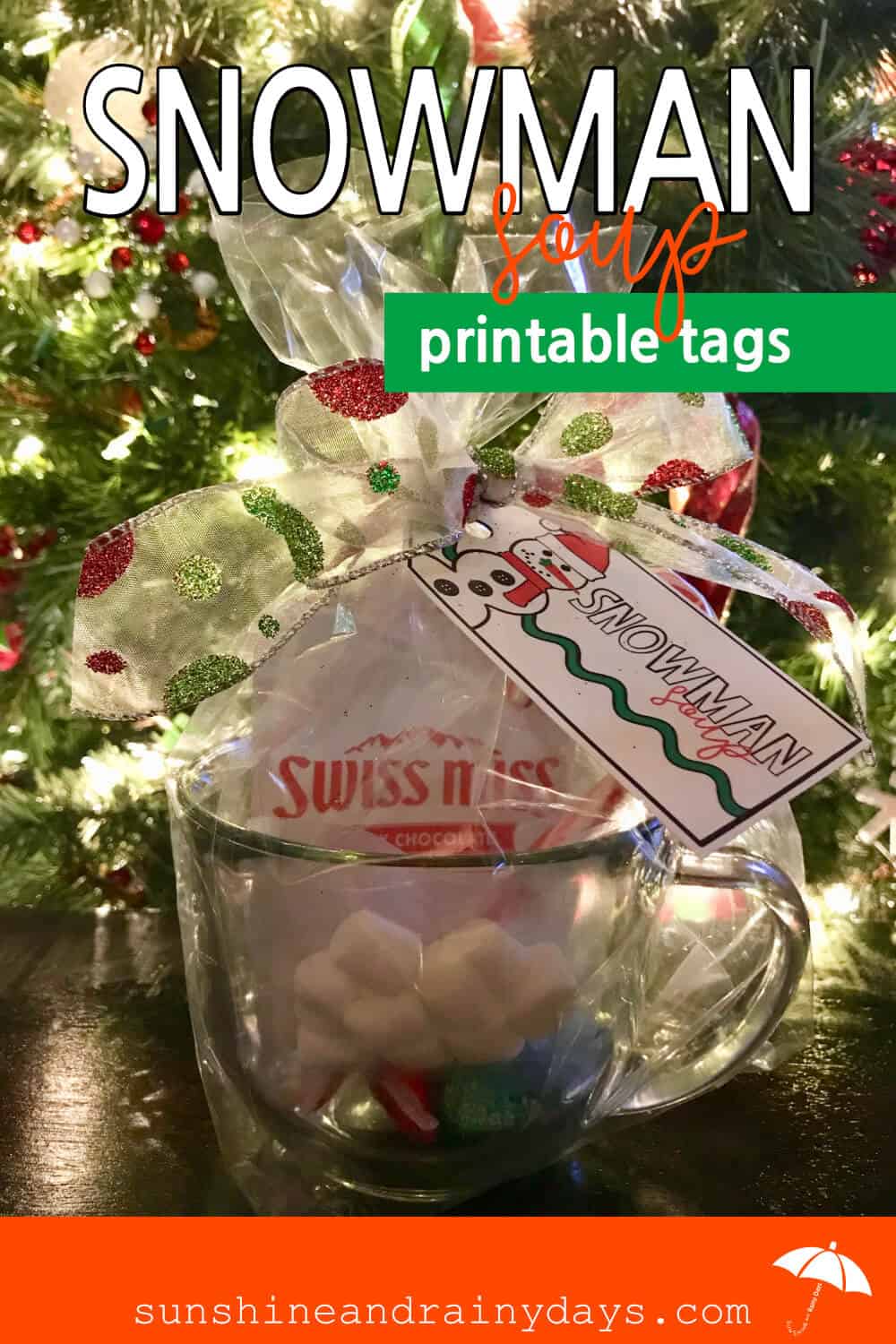 Snowman Soup
It's time to fancify hot chocolate and turn it into Snowman Soup!
Snowman Soup is a festive gift, great for parties, and a necessity for Christmas at home!
The exciting part is, it's also easy on your wallet! Woot!
This post contains affiliate links. When you purchase through an affiliate link, we receive a small commission at no additional cost to you. Disclosure.
Snowman Soup Supplies

How To Assemble The Snowman Soup Mug
Print the Snowman Soup Printable Tags – found below.
Cut the tags.
Use a 1/4″ hole punch and punch a hole at the top of each tag.
Place a hot chocolate packet, marshmallows, candy cane, and three Hershey's Kisses in your mug.
Put the mug and its contents in a clear bag.
Use a twist tie to tie off the bag.
Attach a Snowman Soup Tag with the twist tie.
Tie a bow around the twist tie.
Look at YOU! You just got all crafty and made a gift! I'm so proud!
Get Your Snowman Soup Printable Tags Here