If you're hoping to make a neighbor, family member, or co-worker laugh this Christmas, gift them with a You've Been Grinched package full of things that will have them rolling with laughter … or, at the very least, cracking a smile.
The goal here is not to gift something fabulous but rather to gift something that will make the recipients chuckle, belly laugh, and post to social media out of pure shock!
Of course, you don't want to be completely disgusting … but, then again, maybe you do!
You've Been Grinched Gift Ideas
This Christmas gift idea should ONLY be given to those with a great sense of humor! Create a gift basket of less than desirable things and add the You've Been Grinched Card or Tag.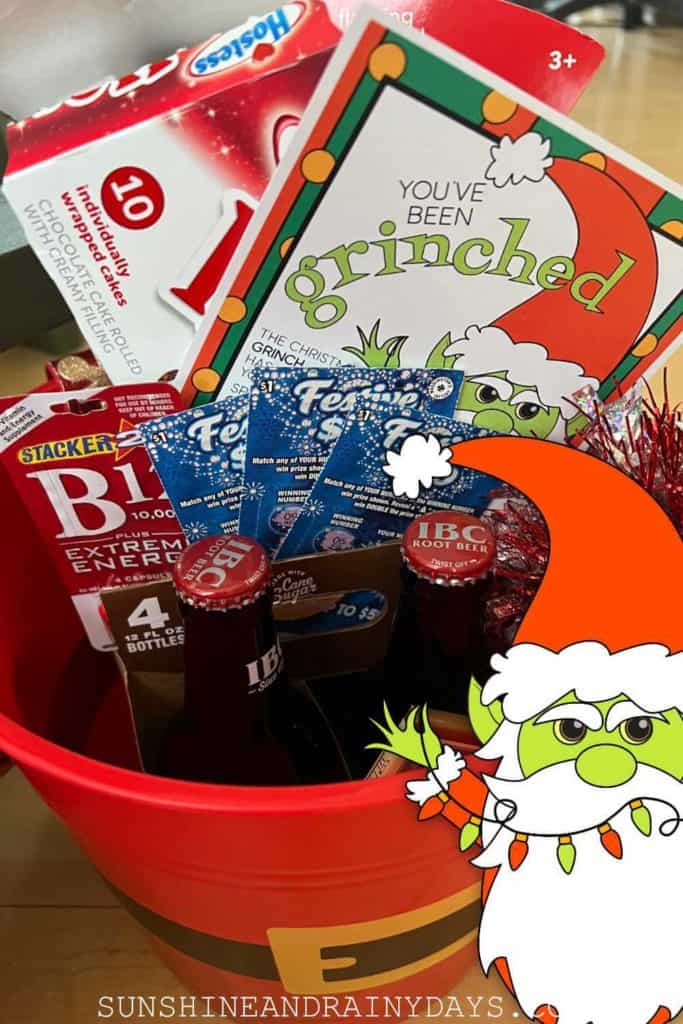 This post contains affiliate links. When you purchase through an affiliate link, we receive a small commission at no additional cost to you. Disclosure.
4 or 6 Pack Soda – In a very Grinch like manner, take one bottle out to enjoy yourself!
Hostess Holiday Ho Hos – Be sure to open the package and eat a few, before adding it to the gift.
Lottery Tickets – Scratch at least part of one to see if you actually want to gift it.
Something Festive From The Dollar Tree – We chose a Christmas Tie, a headband with Christmas lights, and a Chocolate Bar with a $1,000,000 wrapping.
Coffee Card – Make it for a very small amount, like $1.37, to make it the gift that keeps on disappointing.
Christmas Garland – To dress it all up!
You've Been Grinched Tag – Found below.
You've Been Grinched Printable Tag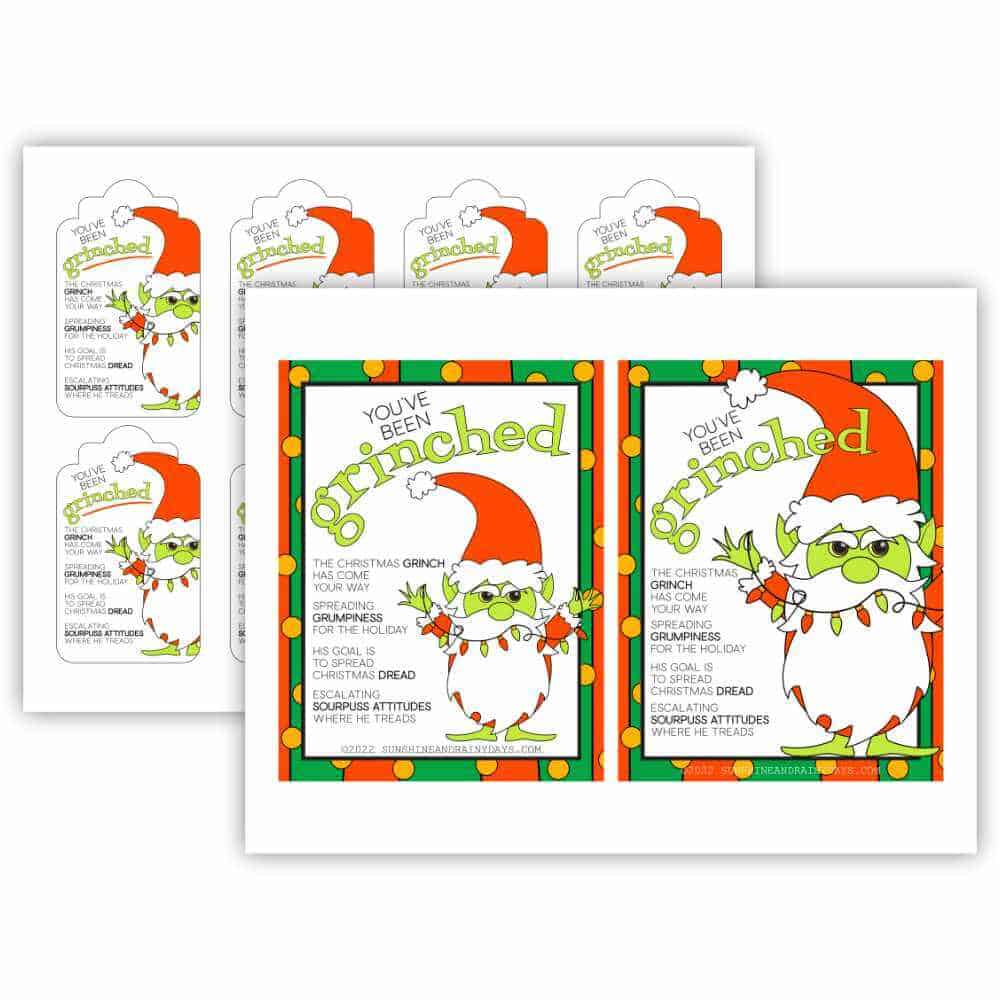 How To Use The You've Been Grinched Printables
Print
Cut
Hole punch tags.
Add to a funny Christmas Gift for neighbors, friends, co-workers, or family that has a good sense of humor.
Give to anyone you would like to wish a Merry Christmas in a humorous way!
What Does The You've Been Grinched Tag Say?
THE CHRISTMAS GRINCH
HAS COME
YOUR WAY
SPREADING
GRUMPINESS
FOR THE HOLIDAY
HIS GOAL IS
TO SPREAD
CHRISTMAS DREAD
ESCALATING
SOURPUSS ATTITUDES
WHERE HE TREADS
Who Should You NOT Give A You've Been Grinched Gift To?
This gift should NOT be given to kids who may not understand but rather to the person who 'gets it' and is willing to find humor in all things!
Kids – They likely won't understand, unless you follow it up with something magnificent.
Co-Workers you don't like – They won't find it funny, coming from you.
Friends and Family you don't get along with – That's just mean!
More Grinch Ideas
More Gift Ideas
You've Been Elfed – Christmas Gift Idea