Will you be hosting a Dirty Santa Party this year? The Dirty Santa Party Planner is an excellent resource to get your creative juices flowing and plan a crazy FUN Christmas Party!
I know what it's like to try to create an awesome Christmas without spending every last dime. That's why I was relieved when our extended family started the Dirty Santa tradition. Now, we each buy ONE GOOD GIFT, for our family gathering, which saves money and time, not to mention, it is wildly FUN!
Dirty Santa Party Planner
The Dirty Santa Party Planner includes the following pages:
The Party Planner helps you get the party details down, in fine print, so you don't have to lay awake at night trying to remember everything.
The Party Action Plan guides you on things to do, stuff to buy, and places to call, when you're ready to take action.
The Dirty Santa Party Guest List provides you with an excellent spot to record who you will invite to your party. It is also a great resource to look back on to make sure you haven't forgotten anyone important.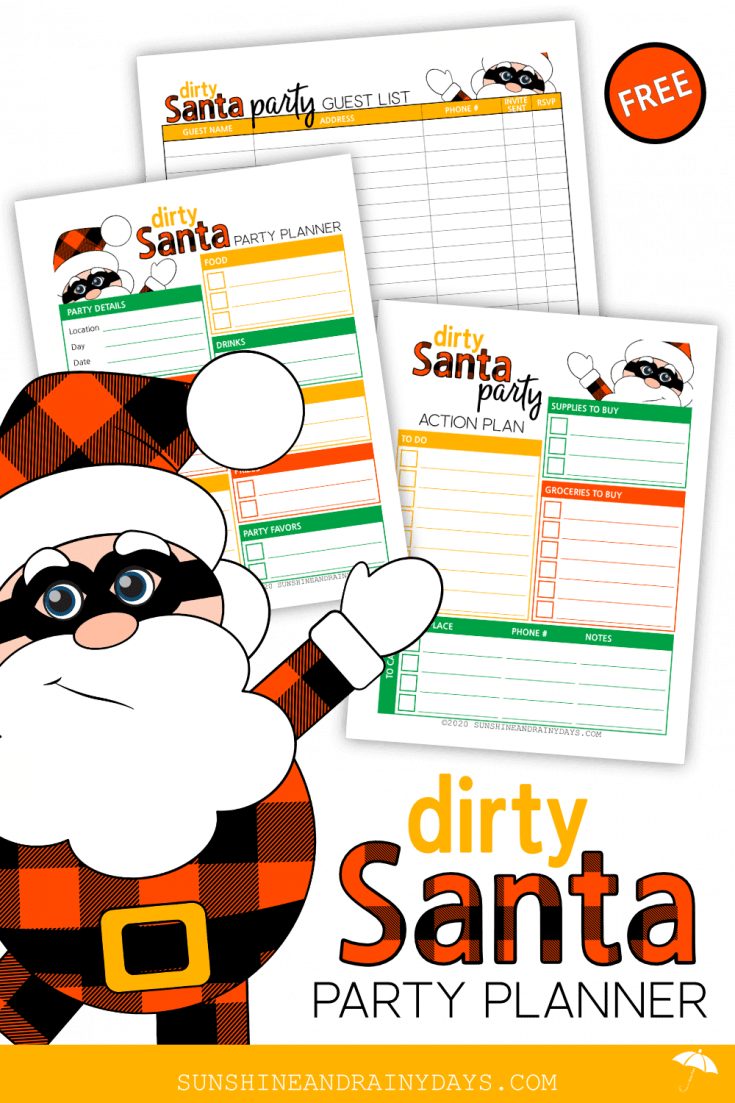 Get Your Dirty Santa Party Planner Here
GET YOUR FREE DIRTY SANTA PARTY PLANNER
It's TIME to create NEW and FUN Christmas traditions that simplify gift giving so you can focus on the Christmas activities you love the most. The Dirty Santa Christmas Party will help you simplify gift giving with friends and family!
What Is The Difference Between White Elephant And Dirty Santa?