The Grinched Gift Exchange Game gives you a NEW way to party at Christmas!
Have you ever been to a Dirty Santa or White Elephant Gift Exchange Party where everyone played nice making the gift exchange rather boring?
The Grinched Gift Exchange Game takes the stealing out of your guests' hands and puts the blame on the card they're dealt! With directions, right on each numbered card, up to 24 guests know exactly what action to take, making your party a lively one!
Looking for a less MEAN Grinch Gift Exchange Game? One that's played more like Dirty Santa or White Elephant? Get your Grinch Gift Exchange Rules and Numbers here!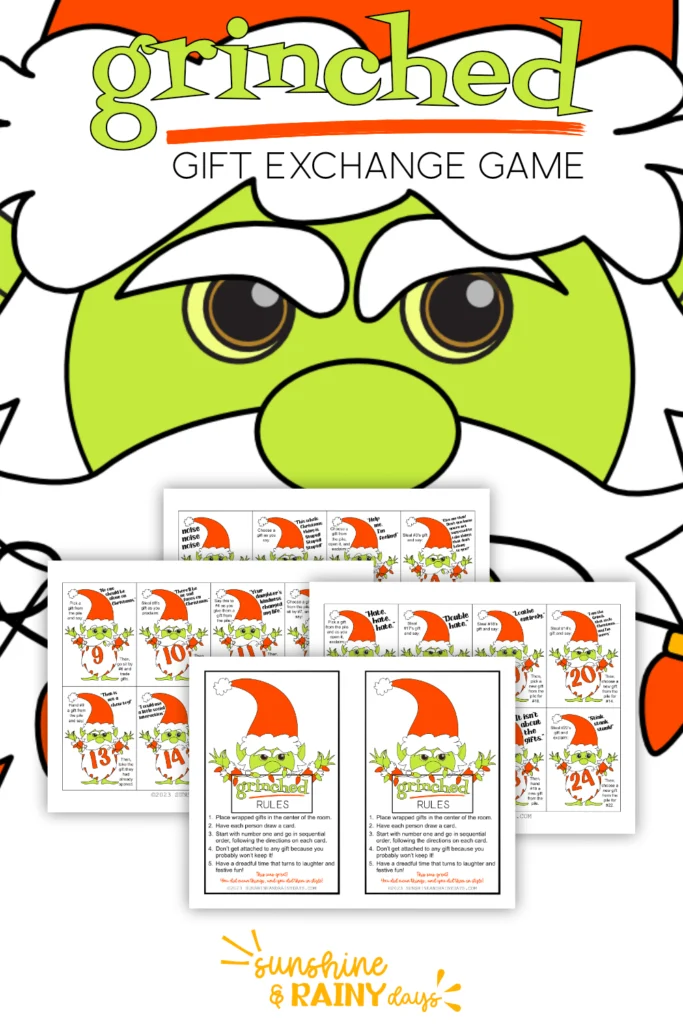 Rules
Place wrapped gifts in the center of the room. (Each guest brings a gift worth a pre-determined amount. I suggest $10 or $25.)
Have each person draw a card. (This game was designed to play with 24 people or less.)
Start with the number one and go in sequential order, following the directions on each card.
Don't get attached to any gift because you probably won't keep it!
Have a dreadful time that turns to laughter and festive fun!
Game Cards
Each game card directs game players to steal, trade, or open gifts as they quote lines from the Grinch.
Here are a few examples:
This gift exchange game was created for those who like to have a little mean-spirited festive fun!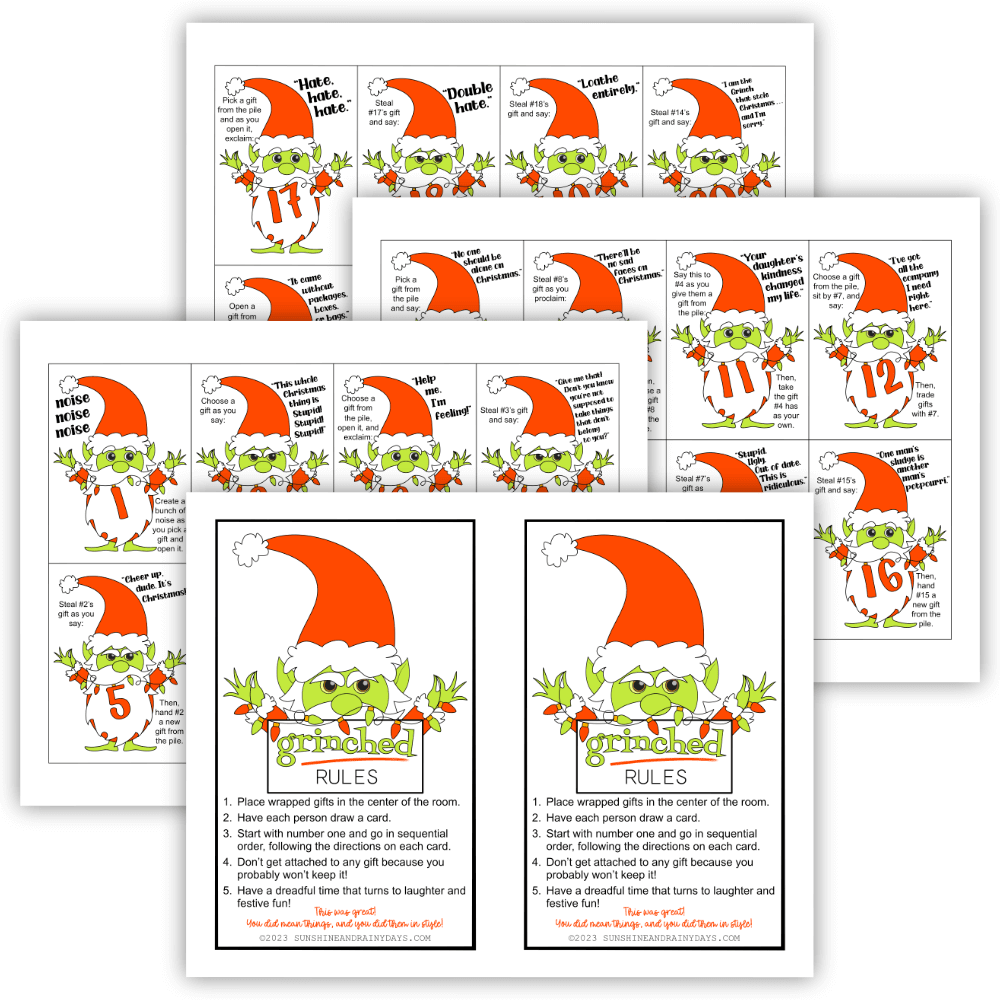 With this Grinched Gift Exchange Game you can do mean things, and do them in style!
More Gift Exchange Game Ideas
More Grinch Ideas
More Christmas Game Ideas