A few years ago, we hosted a Christmas Party For Teenagers and it was a Blast! It was self-paced and I was pretty much hands off because we did party prep beforehand! One of the activities we planned was the Toilet Paper Snowman Game!
In a large Christmas Gift Bag, we placed three large Ziploc bags (for three teams), full of snowman making supplies.
Toilet Paper Snowman Game Supplies
This post contains affiliate links. When you purchase through an affiliate link, we receive a small commission at no additional cost to you. Disclosure.
Printer
Scissors
Best Snowman Voting Cards – found below
Prizes
Each Snowman Bag Includes:
Snowman Accessories Printable – found below
It's Snowing! Instruction Card – found below
1 roll of Toilet Paper
Scarf (I purchased these at the Dollar Tree)
Hat (I purchased these at the Dollar Tree)
Tape Dispenser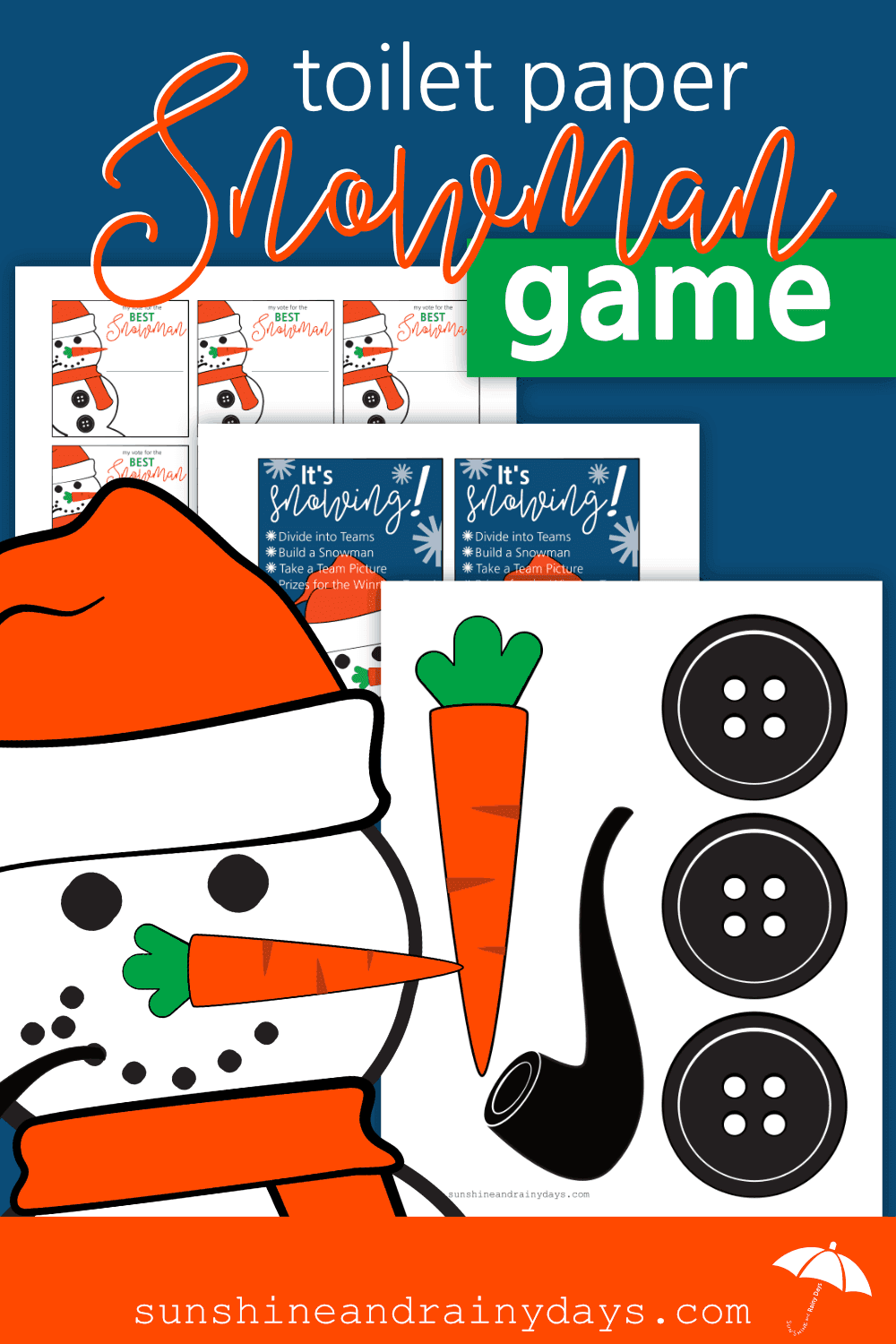 You got choices to make!
You may choose to include scissors in each bag to let the Snowman Teams cut their own Snowman Accessories or you may choose to pre-cut them.
How To Play The Toilet Paper Snowman Game
Split your group into teams.
Give each Snowman team a bag of Snowman Supplies.
Set a timer for a pre-determined time (five – 10 minutes should do it).
Take a picture of each Snowman team.
Vote on the best Snowman using the Snowman Voting Cards – found below (you may have participants vote or have a panel of judges).
Give prizes to the winning team!
Watch it Snow as your Snowmen unravel their new look!
Oh my goodness! This activity created loads of laughter! One team chose to raid the refrigerator for a lettuce nose instead of using the provided paper carrot.
The Snowmen posed with their team for pictures before decorating the floor with toilet paper!
More Christmas Party Game Ideas