Gift Cards are one of the most appreciated gifts. They are easy to purchase but can be a bit boring to give. If you are looking for a creative way to give gift cards, check out the yarn snowball!
In the past, I have put together Christmas Snowballs for family members but needed to come up with something new. That led me to buying cozy chenille yarn and wrapping it around gift cards to make giving gift cards a little more exciting!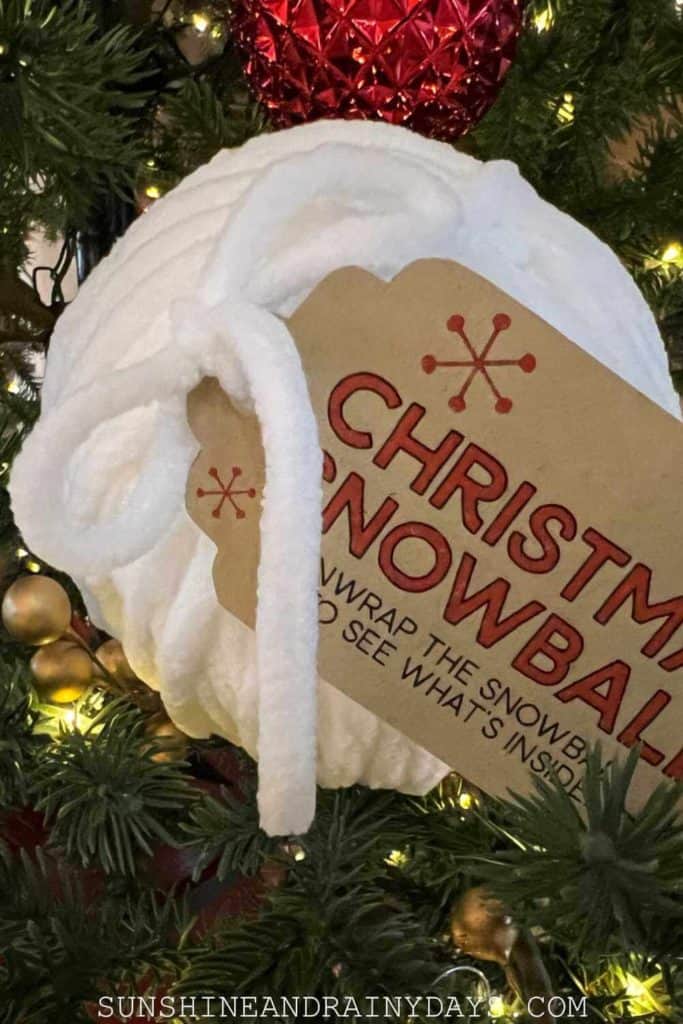 Yarn Snowball Gift Card Supplies
This post contains affiliate links. When you purchase through an affiliate link, we receive a small commission at no additional cost to you. Disclosure.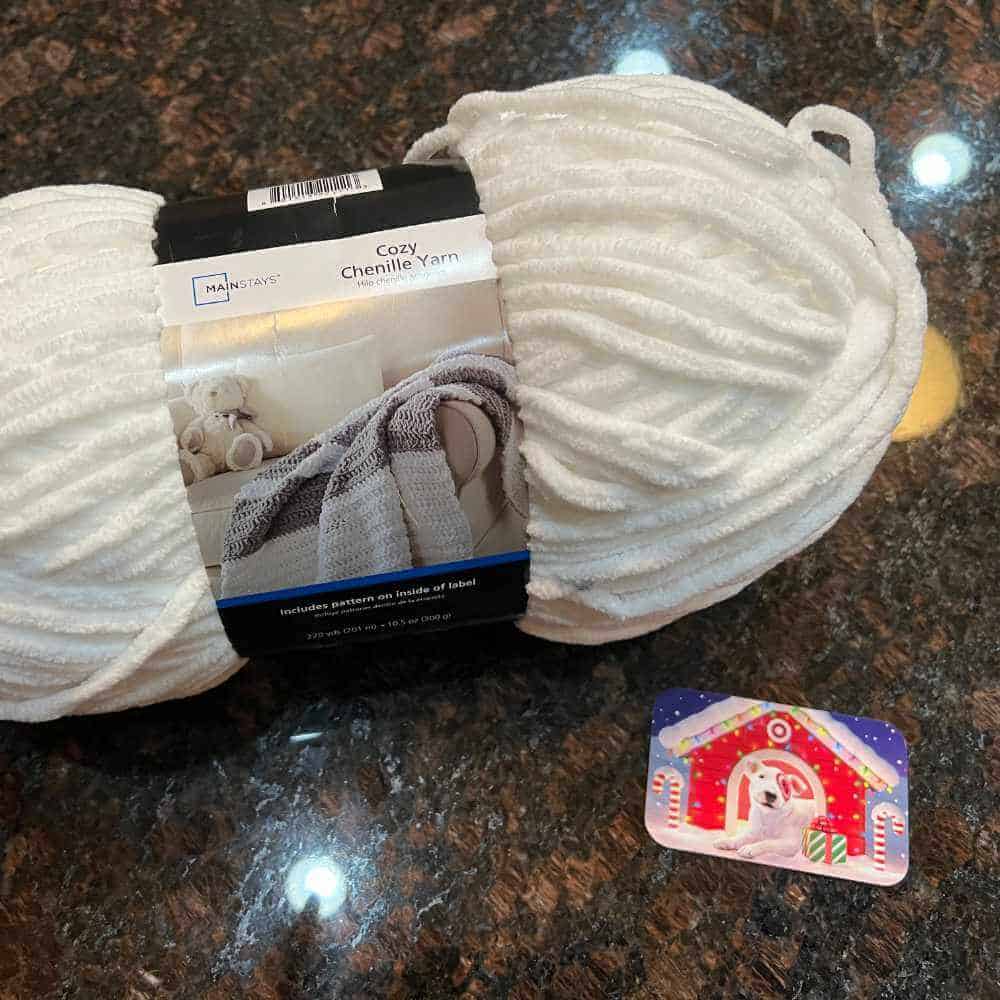 Cozy Chenille Yarn – Any white yarn would probably do. I like the texture and softness of the cozy chenille yarn.
Gift Card – Purchase a gift card you know the recipient will use.
Christmas Snowball Tag – I printed this on kraft card stock.
Scissors – To cut the tags and yarn.
Hole Punch – To hole punch the tags.
How To Make A Yarn Snowball With A Gift Card
Wrap yarn around a gift card until it forms a ball.
Tuck the tail underneath another piece of yarn so it doesn't unravel on its own, leaving about 8-12″ for the tag.
Attach the tag and tie a bow.
You could place the yarn snowball in a Clear 5″ x 11″ Treat Bag or wrap it, in a box!
Then, wait for Christmas and watch the excitement of unwrapping the snowball to see what's inside!
Watch A Yarn Snowball Being Gifted Here!
This week, the band my son is in, Stargazy Pie, spent a lot of time at our house getting ready for their next album and celebrating Christmas together.
We gifted them with a Sweetwater gift card but … of course … I couldn't just stick the gift card in an envelope. Nope! Instead, I wrapped it in yarn, put it in a box, wrapped the box, and then put that box inside two more wrapped boxes.
If you want to see it all unfold, you can see it on my TikTok here!
Use this creative way to give gift cards to make gift cards an exciting gift to get!
More Gift Card Ideas
Unique Ways To Give Gift Cards At Christmas
Christmas Snowball – A Creative Way to Give Money!