You pay your house sitter well and may not think a gift is necessary, however, a gift can go a long way to let your house sitter know how much they are appreciated. One of these gift ideas for your house sitter may even encourage them to go the extra mile when it comes to taking care of your home, pets, and plants. Basically, everything that you've worked hard for.
The Best Gift Ideas For Your House Sitter
Groceries
It may sound boring but if a house sitter is staying at your house, it would be convenient for them to have the foods they like, already there! Fill your fridge and create a basket of snacks you know your house sitter will like. Not sure what foods they like? Create a basket with a few all time favorites and include a gift card to a local grocery store.
Local Restaurant Gift Card
Your house sitter will likely want to explore the area that you live in and what better way to get acquainted with the area than through a good meal at a local restaurant.
Local Brewery Gift Card or Brews From A Local Distillery
Encourage your house sitter to experience the tastes available in your community with a few brews from a local distillery or a gift card to your favorite brewery.
Coffee Shop Gift Card or Fresh Ground Beans
Even if you don't live in Seattle, you probably have a favorite coffee shop or drive-thru nearby. Gift your house sitter with a gift card to the local coffee shop or a bag of fresh ground beans to brew in your coffee pot.
Gas Gift Card
Your house sitter may need to travel an extra distance to do their normal activities and a gas card will help alleviate the pain at the gas station.
Anything To Help Your House Sitter's Bottom Line
Your house sitter is side gigging to make extra money. Anything to help them improve their financial situation and enjoy their stay will certainly be met with delight!
Thank You Card
Whatever you choose to gift your house sitter, be sure to write a nice Thank You Note that lets them know how much you appreciate them taking time to take care of your home!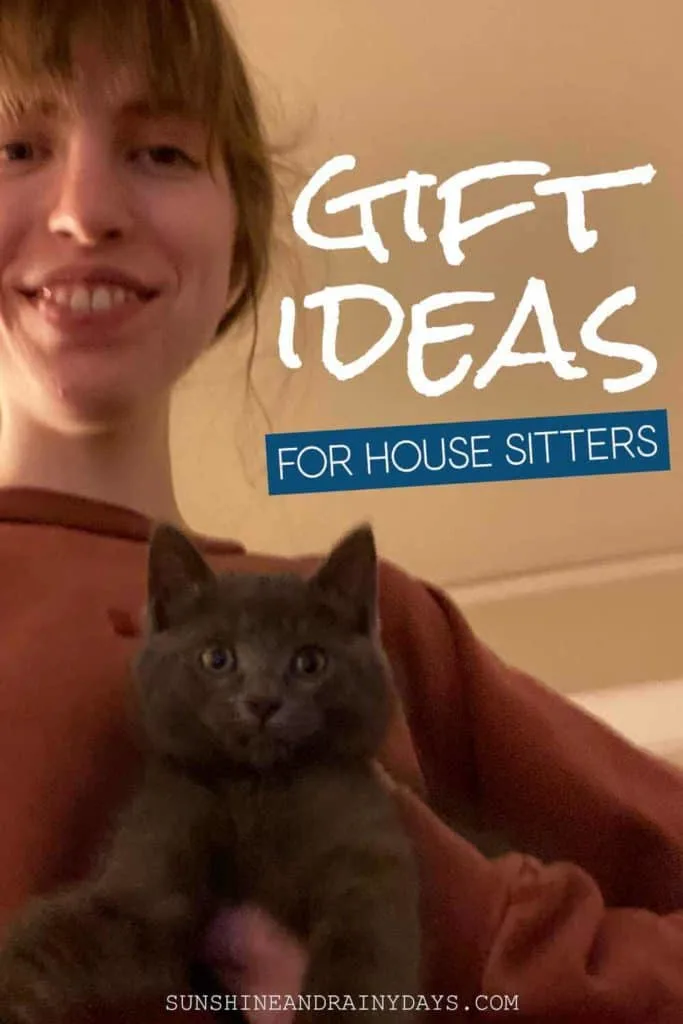 Should you buy a gift for a family member or neighbor stopping in to check on your house?
If you've asked a neighbor or a relative who lives nearby to check on your house or feed the cat once a day, you may not need to pay them. Especially if it takes just a few minutes of their day and they are happy to help out, knowing you will do the same for them, when the need arises.
However, a small gift card to a local establishment can be a nice surprise, as a thank you, for their help.
What kind of information should you leave for a house sitter?
It's important to clearly spell out the expectations of your house sitter so you don't end up disappointed, on your return. If the house sitter doesn't know your expectations, they won't know that you wanted them to stay out of a certain room or walk the dog every day at 5:37pm sharp. Don't expect them to know your usual routine and, instead, spell it out for them using the House Sitter's Handbook as your guide.
The House Sitter Handbook is also available in a fillable format, meaning you can fill out the fields, right on your computer, using Adobe Acrobat PDF Viewer.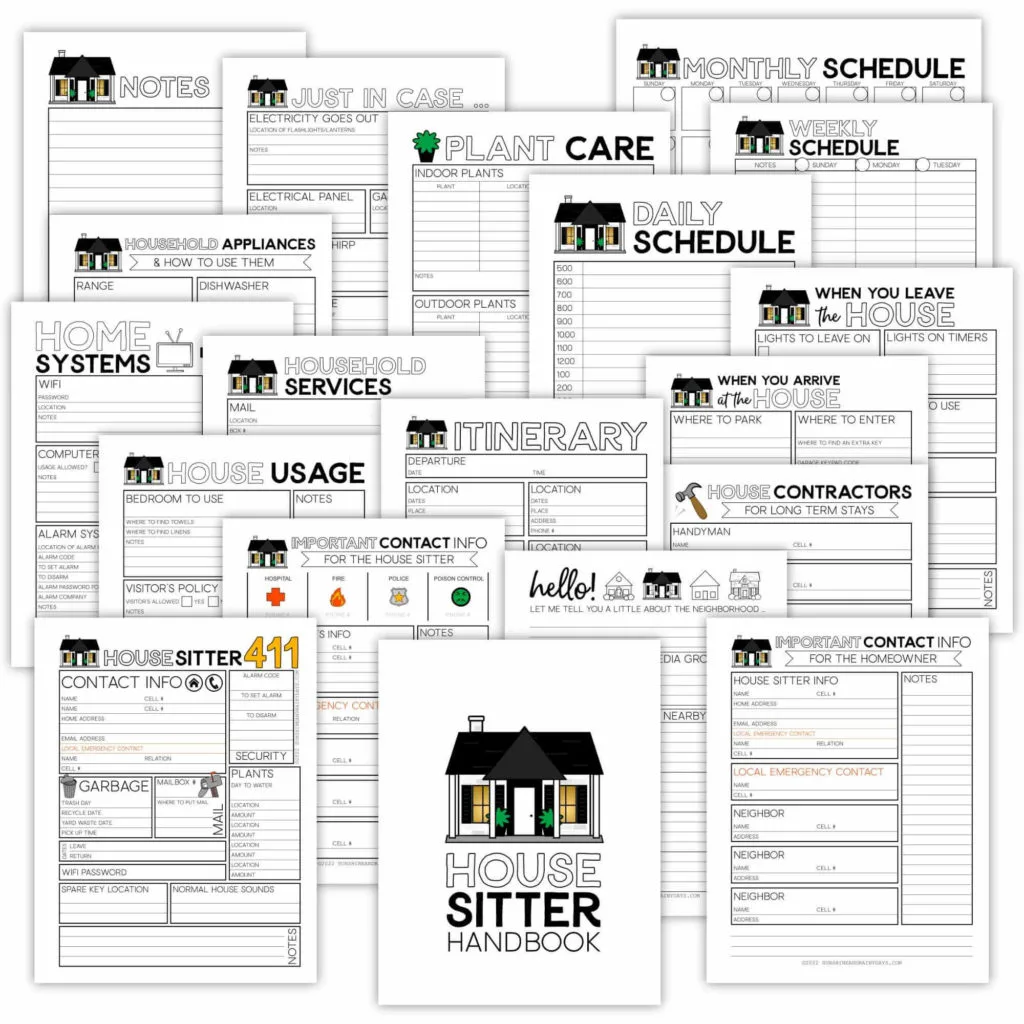 These gift ideas for house sitters are sure to make your house sitter want to come back to house sit for you again and again!