Looking for the perfect gift idea for Dad? Something practical, unique, fun, surprising, or perhaps even life saving? These gift ideas for Dad may make you go Wow, hmmm, Yum, ahhh, reeeaallly, cool, or just make you laugh out loud!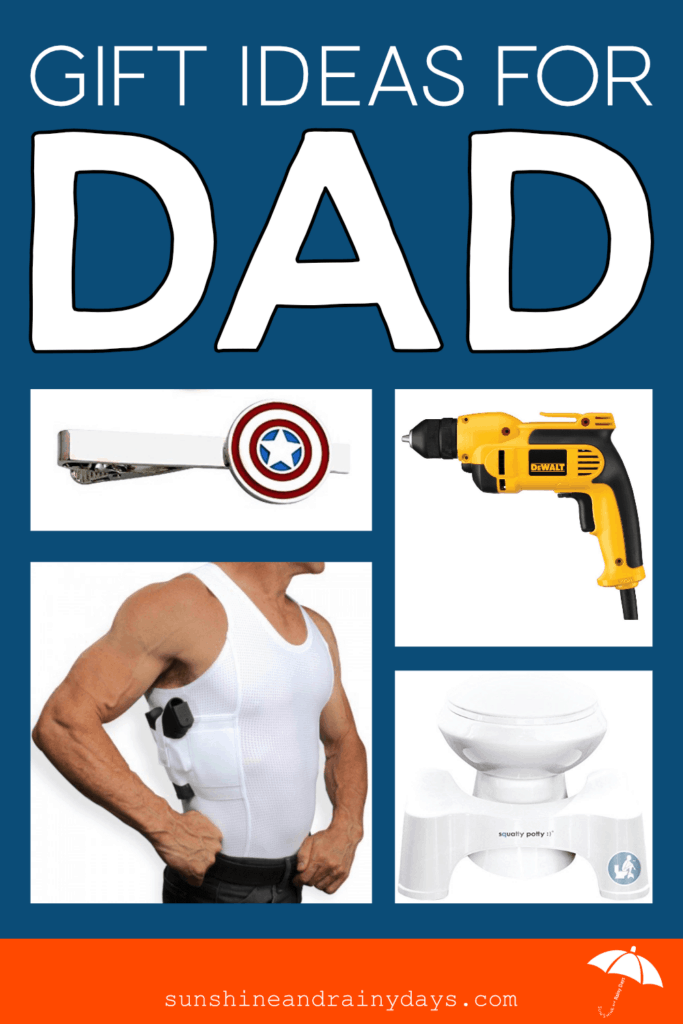 Gift Ideas for Dad
This post contains affiliate links. When you purchase through an affiliate link, we receive a small commission at no additional cost to you. Disclosure.
Head over to Oh Happy Day to see this super cool idea using Shrink Film. This is really neat! It takes homemade crafting to a new level and, it's even useful.
Costco Gift Card
Oh my goodness! There's so much fun to be had at Costco. Guy stuff is easy to be found.
It's always a treat to brew a specialty coffee. Even though I was a barista, I have to admit I'm not a coffee drinker, but the hubby LOVES Java! Java! Coffee.
PTFit Multiroller
The dad in our household often has a kink, a knot, an itch, what have you. I'm thinking most dads would love this PTFit Multiroller. Of course, the balancing act the kids play when walking on their dad's back is always fun to watch too!

For the dad in your life that takes protection seriously. My hubby loves his UnderTech Undercover Concealment Tank Top.
These Concealment Shorts are next on my husband's wish list. Any way that makes concealing more comfortable and less conspicuous is his goal.
You know you love it! Maybe Dad would spend less time on the toilet if he had one of these? Read more about why you need a Squatty Potty here.
Unbroken by Laura Hillenbrand
Of course, a little reading material would go along well with that Squatty Potty. My husband recommends Unbroken by Laura Hillenbrand. It's one of his favorite reads so far this year.
Something Practical
Okay, it may not SEEM like the perfect choice but it just might be. The practical gift may free up Dad's fun money for something he's been saving for. Something big!
Find out what he needs and I'm sure he'll be thankful.
It's decision time. There are a few things on this list my husband already has. I would love to give him the rest but, you know, I'm working with an allowance here.
More Father's Day Ideas