The Discbound Prayer Journal was created for kids but anyone, any age, could benefit from using this Prayer Journal! It gives you the flexibility to write a prayer, just when you need to, and provides space to record the day, date, a prayer, and something good about your day!
I used the discbound system, for this Prayer Journal, because it allowed me to create the journal in the perfect size to sit on a side table, in your purse, or even in your glove box!
What's Included In The Prayer Journal Printable?
This Printable Discbound Prayer Journal is a three page PDF document that is easy to use and provides:
Front and Back Cover
The front says Prayer Journal and has sunshine clip art. The back has a friendly, yellow smiley face!
This Prayer Journal Belongs To
If you choose to create a Prayer Journal for more than one person, in your home, this page will make your Prayer Journals easily identifiable!
Scripture Page
I can do all things through Christ who strengthens me. Philippians 4:13
This scripture card is a motivational reminder!
My Prayer pages to record the day, date, a prayer, and four different prompts, which include:
One thing that put a Smile on my face today.
One thing that let me know God Cares today.
One thing that made me Laugh today.
One thing that made me Happy today.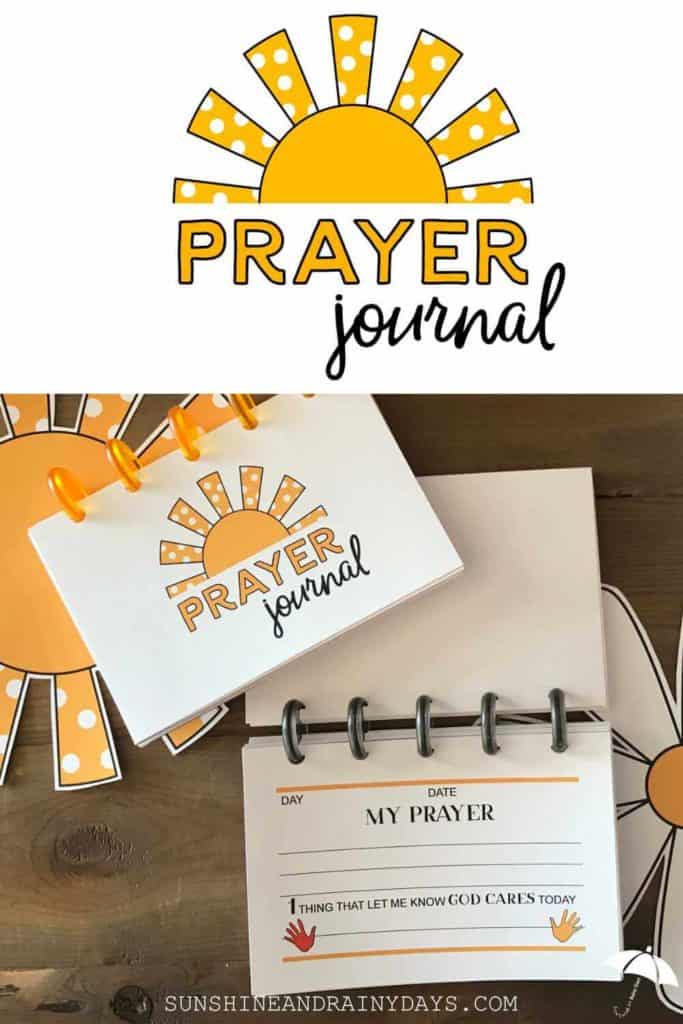 How To Put Together Your Discbound Prayer Journal
When I first started using the discbound system, I was a bit intimidated. I quickly found that, with a few good tools, this system was a breeze to use and gives you the opportunity to create things you never thought possible! It's a bit like a modern day Rolodex! Remember those?
Print the Prayer Journal Printables on card stock. Print multiple Prayer Pages. You can always add more, too!
Cut the Prayer Journal pages on the black lines. I used a paper cutter for this!
Use a Discbound Hole Punch to punch the top edge of each page. I purchased the Staples Arc Desktop Paper Punch and it worked great!
Use Discs to attach your pages! I used five discs on my Prayer Journal!
Supplies Used For The Prayer Journal
With the right tools, the Prayer Journal is a breeze to put together!
Prayer Journal PDF – Found Below
Card Stock – this is the Card Stock I use
Paper Cutter
Multicolor Discs – these are the ones I used! I have also used these discs for other projects and like them a lot!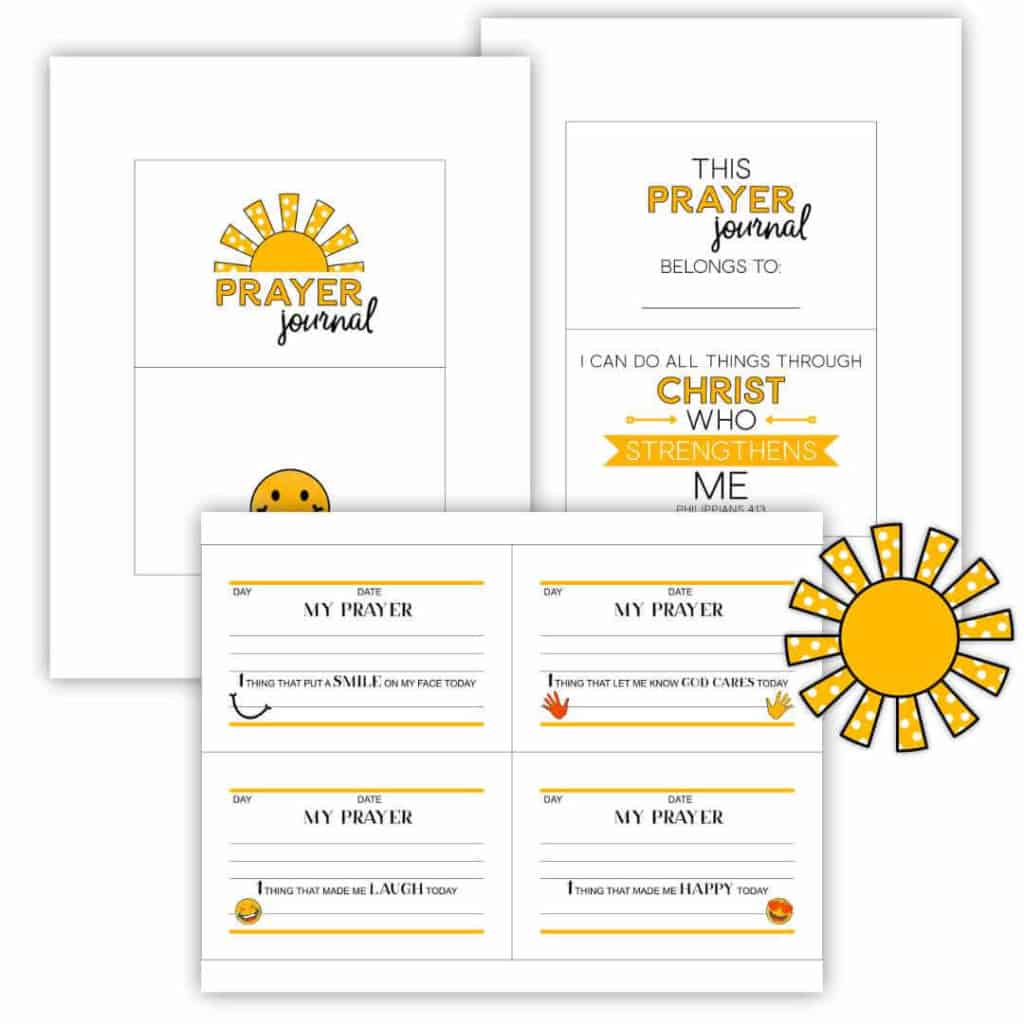 More Ideas For The Prayer Journal
I included the Prayer Journal in a Sunshine Box, along with Sunshine Popcorn!