In the case of a White Elephant Gift Exchange, gifts are typically humorous 'gag' gifts or gifts that have been received but the recipient no longer has a use for. These $10 White Elephant gift exchange ideas will have recipients scratching their heads in bewilderment! That's a GOOD thing!
Why is it called White Elephant?
White Elephant is defined as a possession that is useless or troublesome, especially one that is expensive to maintain or difficult to dispose of. Supposedly, the King of Siam gifted rare albino elephants to courtiers who had displeased him, that they might be ruined by the animals' upkeep costs.
The term White Elephant refers to a gift whose maintenance costs exceed its usefulness.
$10 White Elephant Gift Exchange Ideas
This post contains affiliate links. When you purchase through an affiliate link, we make a small commission and your price remains the same! Disclosure.
Record your own messages and surprise guests!
These $10 White Elephant gift exchange ideas may require too much space and maintenance to be worth their while.
Just think, the recipients will have to wash those slippers, keep track of the fanny pack, brush that wig, work off the Spam Snacks, refill the Sriracha2Go, spend hours drawing on the Etch A Sketch only to have it erased by a toddler, and clean up after accidents with those potty gifts. Aaack!
That just means you've picked the PERFECT White Elephant gift!
White Elephant Printable Rules and #'s
White Elephant Printable Rules and #'s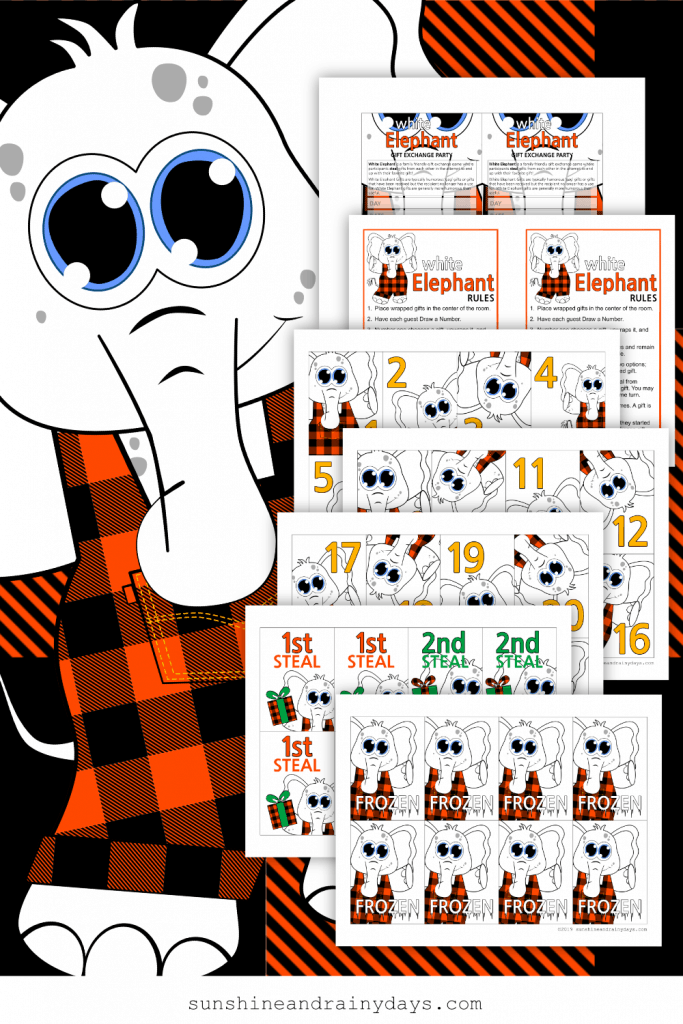 More White Elephant Gift Ideas
White Elephant Gift Ideas You Have To See