In the case of a White Elephant Gift Exchange, gifts are typically humorous 'gag' gifts or gifts that have been received but the recipient no longer has a use for. These $10 White Elephant gift exchange ideas will have recipients scratching their heads in bewilderment! That's a GOOD thing!
Why is it called White Elephant?
White Elephant is defined as a possession that is useless or troublesome, especially one that is expensive to maintain or difficult to dispose of. Supposedly, the King of Siam gifted rare albino elephants to courtiers who had displeased him, that they might be ruined by the animals' upkeep costs.
The term White Elephant refers to a gift whose maintenance costs exceed its usefulness.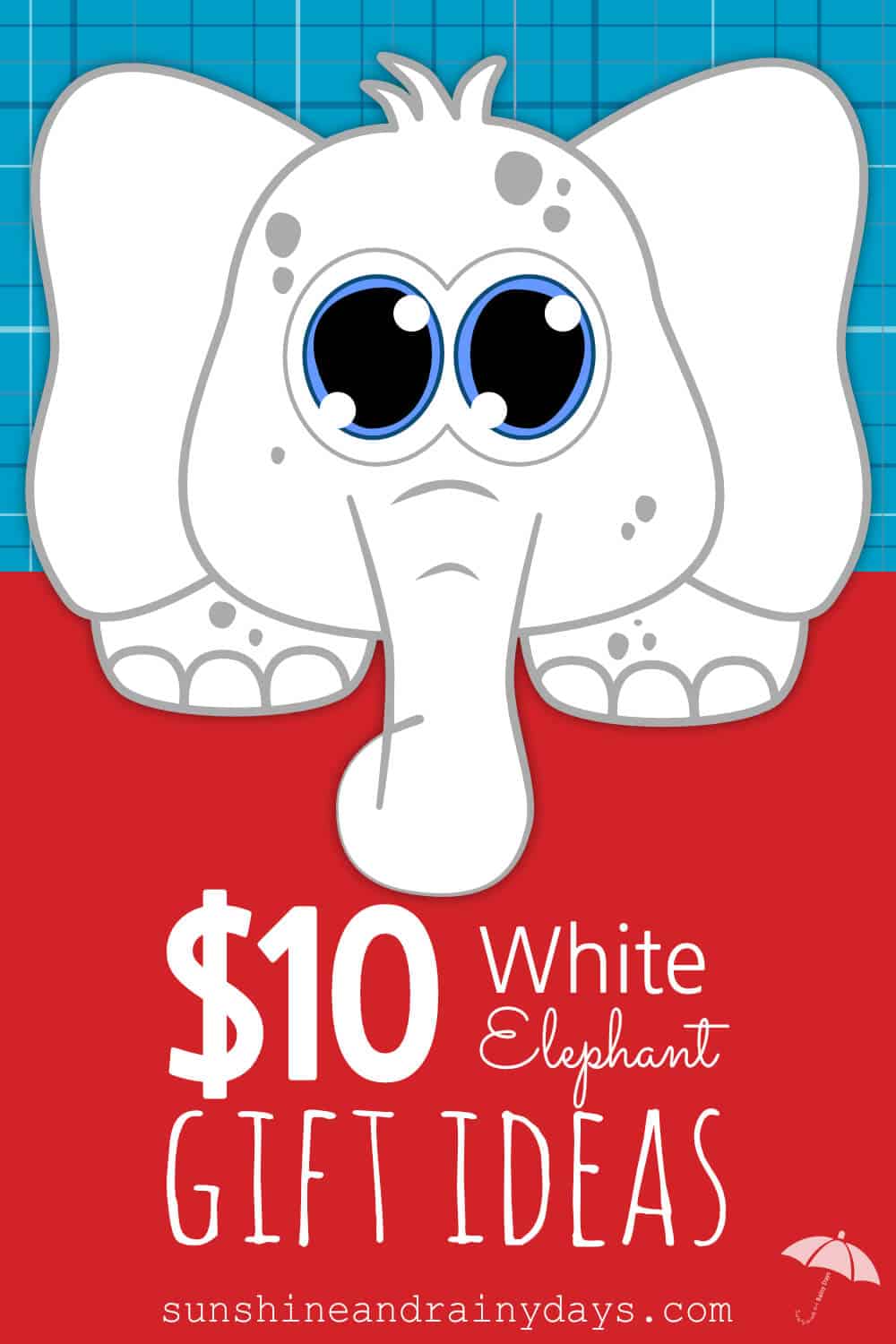 $10 White Elephant Gift Exchange Ideas
This post contains affiliate links. When you purchase through an affiliate link, we make a small commission and your price remains the same! Disclosure.
Dancing With Jesus
This is AWESOME! Jesus has a sense of humor, right?

Do you get excited when you see a rainbow in the sky? What if your gift recipient could have one in their room? How awesome would that be?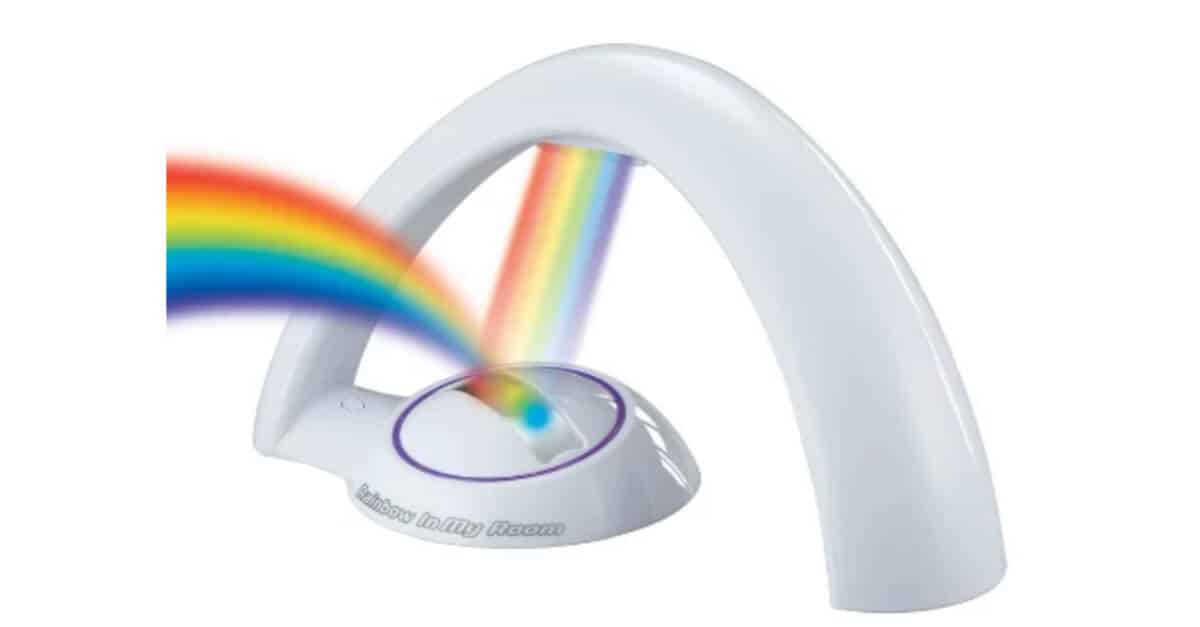 Who knew you could have fuzzy ears, just like that?
Umbrella Rain Hat/Coat Thing
Imagine the possibilities with this Umbrella Rain Hat! It leaves you hands free so you can carry stuff AND stay dry! Got a text in the rain? No problem! You can view your text without getting you OR your phone wet.
Slipper Mops
Who wouldn't want this most excellent gift? Keep your feet warm AND clean the floors at the same time. That's a win! Now if you're cleaning up liquids … ewww!
GlowBowl – Motion Activated Toilet Nightlight
For your friends who don't want to blind themselves by turning on the light in the middle of the night. The GlowBowl is motion activated and ensures you hit the right spot!
Fanny Pack
For some strange reason, fanny packs have gotten a bad rap. Personally, I think they're awesome for traveling or when you need to have your hands free. Sigh … I'll keep wearing mine even if it is the perfect White Elephant gift!
The Dad Bag
Oh my goodness! This is the most hilarious thing I've seen yet AND the PERFECT White Elephant gift! It's a fanny pack that gives you a Dad Bod! <<< Check it out!
Mullet Wig
Who Doesn't need a mullet wig to remind us of times past … or times present, in some cases.
Clip In Man Bun
Oh my goodness! The high school boys at my daughter's school are wearing these. It's the new fad! Don't you want your White Elephant friends to fit in?

Handerpants!
It's a pair of pants for your hands! Ahem, Underpants, that is! Wear them under your gloves for extra warmth or make a statement and wear them alone!
Handicorn
Who doesn't need finger puppets that allow your hand to dance a happy dance, dressed up as a unicorn?

Banana Slicer
Slice your banana with one quick motion! Gift this Banana Slicer with print offs from the reviews and it's sure to be a hit!
Here's one 2 star review: "I tried the banana slicer and found it unacceptable. As shown in the picture, the slicer is curved from left to right. All of my bananas are bent the other way."
Etch A Sketch
This Etch A Sketch is sure to bring out the kid in everyone! Watch them clamor over this gift with fond memories and creativity!
Potty Putter
Get a little practice in every time you go to the bathroom. It even comes with a "Do Not Disturb" door hanger. How about that?
Talking Toilet Paper Roll Holder
Record your own messages and surprise guests!
These $10 White Elephant gift exchange ideas may require too much space and maintenance to be worth their while.
Just think, the recipients will have to wash those slippers, keep track of the fanny pack, brush that wig, work off the Spam Snacks, refill the Sriracha2Go, spend hours drawing on the Etch A Sketch only to have it erased by a toddler, and clean up after accidents with those potty gifts. Aaack!
That just means you've picked the PERFECT White Elephant gift!
White Elephant Printable Rules and #'s
White Elephant Printable Rules and #'s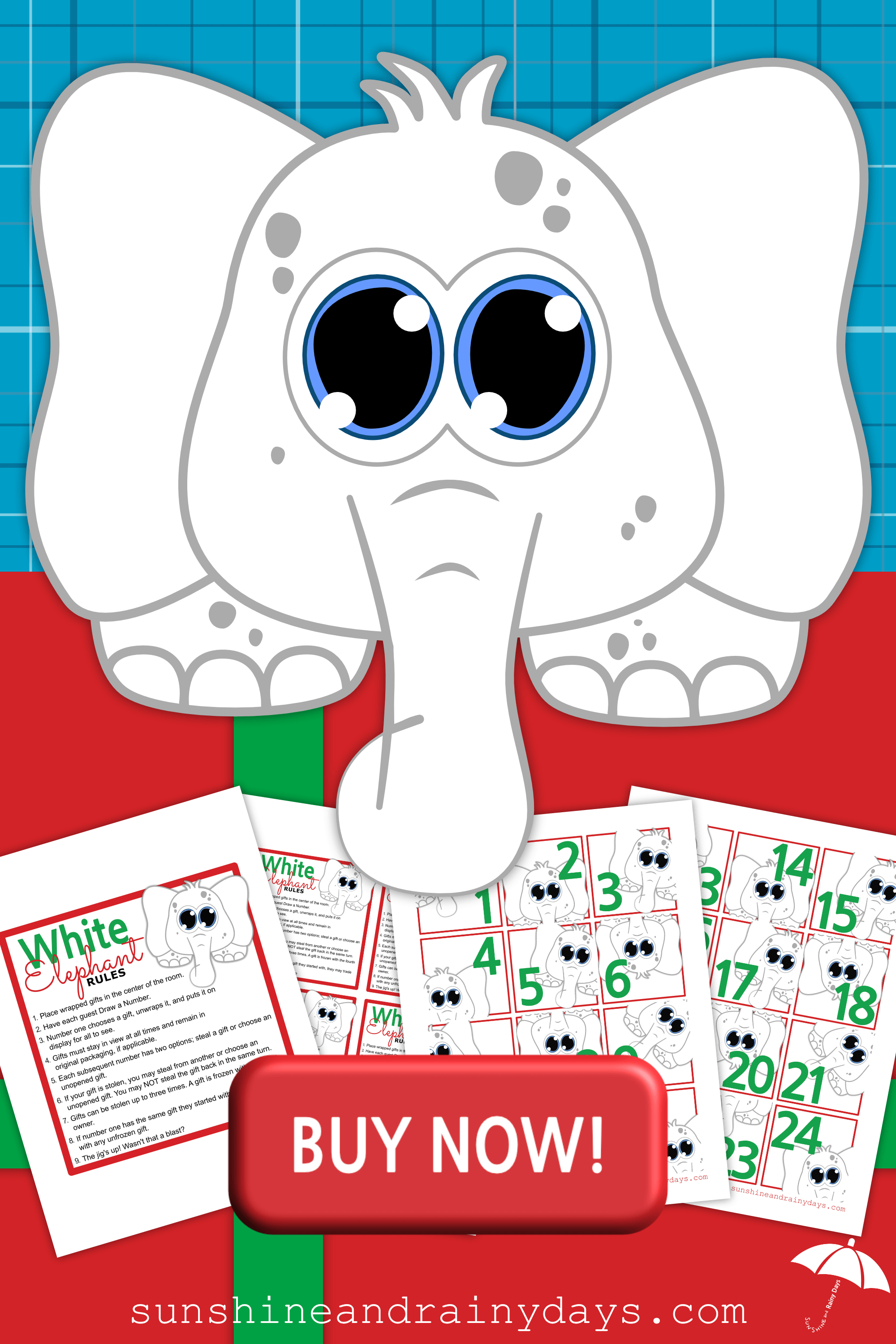 More Gift Ideas