With two Know It All Teenagers in the house, there is no way I am going to put names on Christmas gifts this year. Instead, I came up with Christmas Gift Tags For Teenagers Who Know It All.
Yep!
It happened. Our son proudly proclaimed he knows what he's getting for Christmas. He also knows we will promptly take back any gift he has figured out so, he will not say WHAT he knows. Crazy dude, or smart!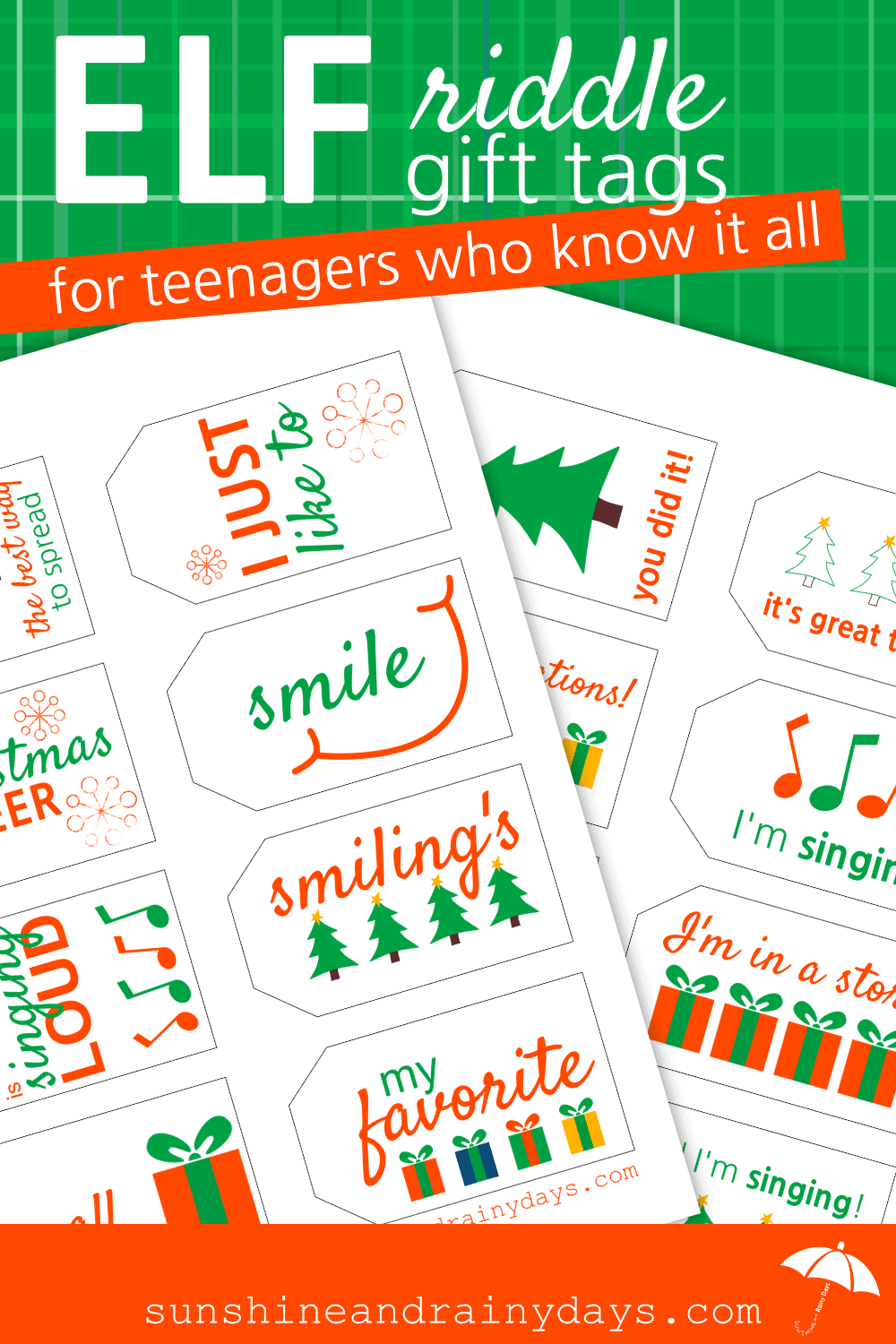 Christmas Gift Tags For Teenagers Who Know It All
These Christmas Gift Tags For Teenagers Who Know It All are ELF Riddles! How FUN is that?
Each of our teens will receive four gifts, each with a piece of an ELF quote.
Their job will be to put the quotes together and THEN we will inform them which quote belongs to who.
They can shake and size up gifts all they want, they won't know who it's for!
Click the picture below for your own Sneaky Christmas Gift Tags for Teenagers Who Know It All!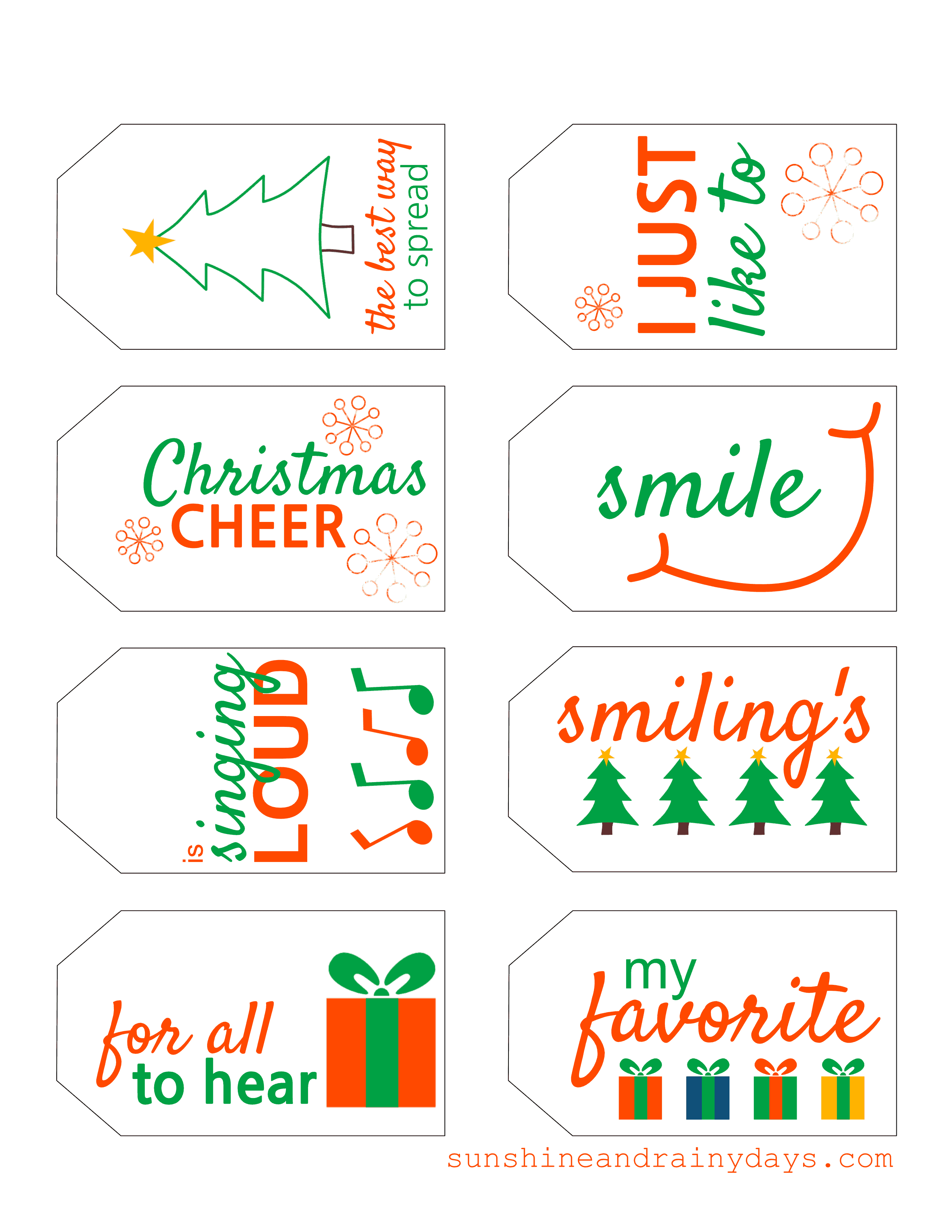 This post contains affiliate links for your convenience. When you purchase through an affiliate link, we receive a small commission but your cost remains the same! Disclosure.
We suggest you print on Card Stock for durability!
Of course, this Sneaky Christmas Gift Tag system kind of puts you in a box of four gifts. Maybe you lavish your teenagers with zillions of gifts or, perhaps, you give them less.
Guess What?
We also have ELF Printable Gift Tags that work for three or five gifts!
If you're in that zillions category, use them all and make your teen solve multiple riddles!
You can find more Christmas Gift Tags For Teenagers Who Know It All in our Printables Library along with oodles of other awesome printables!
Our teenage daughter just sits and smiles, laughs, and says we're not as sneaky as we used to be.
More Christmas Printables
Christmas Want, Need, Wear, Read Gift And Wish List
Christmas Snowball – A Creative Way To Give Money
Gift Ideas
JOIN OUR MAILING LIST!
Subscribe (free!) to gain access to my Resource Library full of FUN Printables! Once subscribed, you will receive weekly emails with Printables, DIY Projects, and FUN for your Everyday Life!
By subscribing, you are agreeing to our Privacy Policy.