An organized Christmas starts right here with the Christmas Gift List Christmas Printable!
You know you will likely forget all about those fuzzy slippers under the bed, the video game in your drawer under the socks, or that tripod you so carefully hid behind blankets on the top shelf … until you decide to clear the dust bunnies.
Am I the only one that has found a highly desired Christmas gift months later?
It's time to get organized!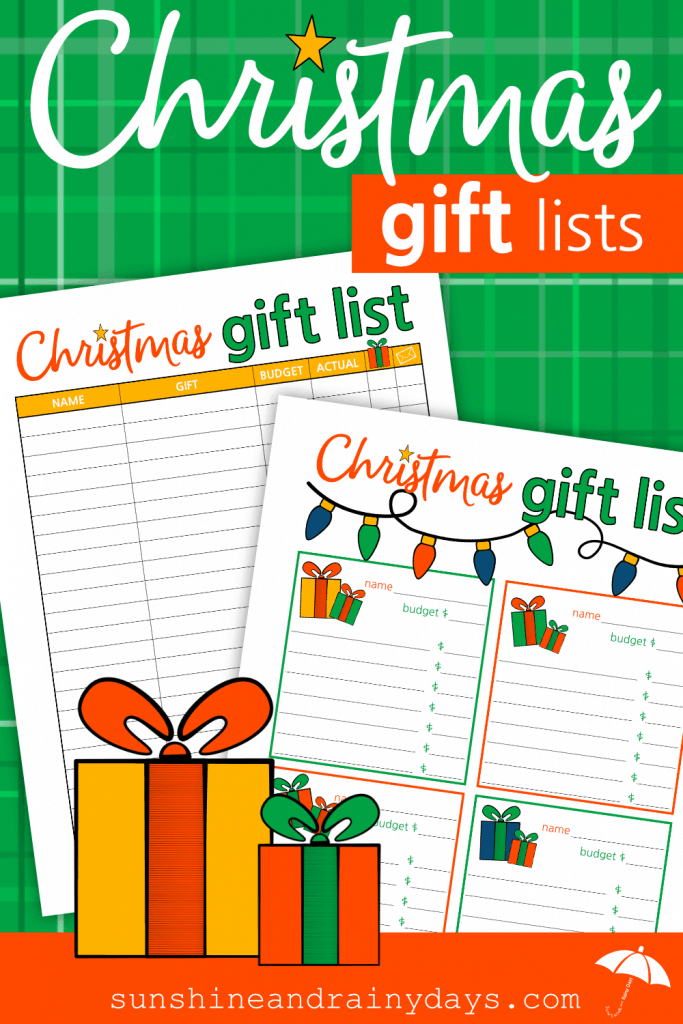 Christmas Gift List
If you wonder if you've bought enough, if you've spent equally, or if you've already sent a gift, the Christmas Gift List takes the wondering away because you've got it all on paper!
This post contains affiliate links. When you purchase through an affiliate link, we receive a small commission at no additional cost to you. Disclosure.
Christmas Gift List Supplies
Printer – I just purchased this one and it is ah-mazing!
Christmas Gift List Printables – found below
Fun Pens!
How To Use The Christmas Gift List
List each person you would like to purchase a gift for. This list can get out of control pretty quick. Decide who you want to show extra appreciation to and, remember, it can be something super simple!
Who's on your Christmas Gift List?
Family
Friends
Neighbors
Co-Workers
Teachers
Mail Carrier
Milk Man
Newspaper Guy
Anyone who serves you throughout the year that you would like to show appreciation to.
2. List a gift idea next to the recipients' name.
3. Provide a budget amount.
4. Once the gift is purchased, write in the actual amount spent.
5. Check it off when you've wrapped the gift.
6. Check off when you've mailed the gift, if applicable.
Is your list too long? Check out the Dirty Santa game we play with family. It will shorten that list up quickly!
Christmas Gift List For The Kids
Chances are, if you have kids, you plan on getting them more than one gift! Those kids deserve their very own Christmas Gift List. With up to seven spaces for gifts, you're all set!
Get Your Christmas Gift Lists Here
Now you're set and ready to get organized for Christmas!
No need to remember what you've already bought because you've written it down!
Now you just have to remember where you hid your Christmas Gift List!
More Christmas Printables
Gift Ideas