We did it! We Tinseled our Neighbors using our You've Been Tinseled Christmas Printable and YOU can too!
What is Tinseling, you ask? Tinseling is a bit like doorbell ditching only you leave a gift in the hope to bring Christmas Cheer!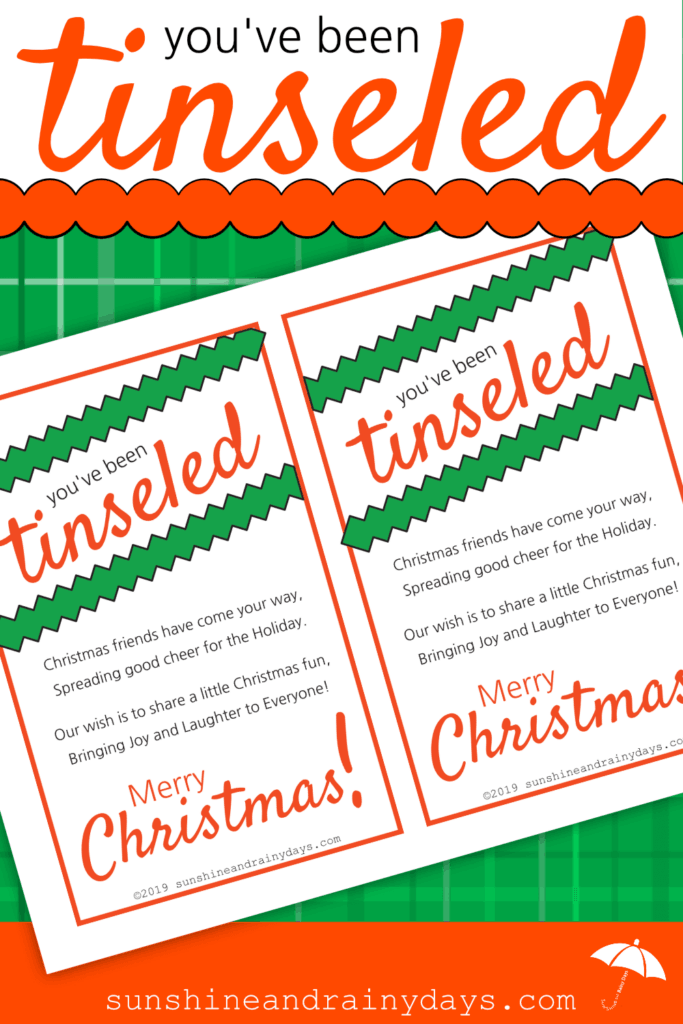 You've Been Tinseled Printable
This post contains affiliate links. When you purchase through an affiliate link, we receive a small commission at no additional cost to you. Disclosure.
You've Been Tinseled Supplies
Printer – I just purchased this one and it is ah-mazing!
You've Been Tinseled Printable – found below
Paper Cutter or Scissors
Gifts!
How To Use The You've Been Tinseled Printable
Print the You've Been Tinseled Printable
We suggest using Cardstock to print!
It comes two per sheet for extra fun!
Decide What Gift You Would Like To Give
Since it's called You've Been Tinseled, we recommend tinsel along with a few other treats. Find Tinsel ideas here!
Gather Supplies
Our favorite places to find supplies for Tinsel Gifts are Michael's, The Dollar Tree, and Walmart!
Assemble Gifts Along With Printable
Put on a Santa hat and get in the Christmas spirit!
Deliver Your Tinsel Gifts!
Place the You've Been Tinseled box on your recipient's doorstep.
Ring the bell.
Head back to your car!
Tinsel at your own risk!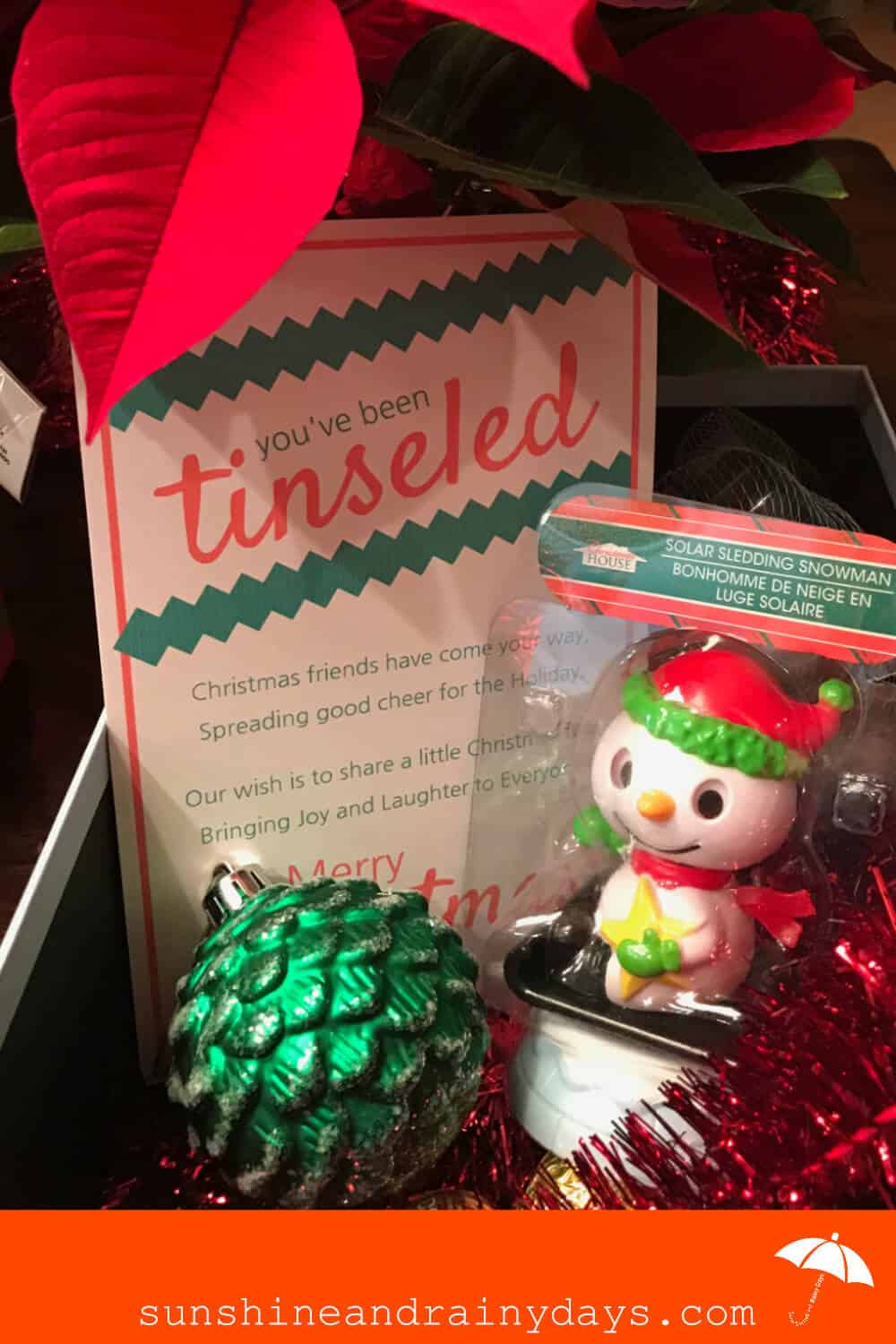 Get your You've Been Tinseled Printable here:
When you TINSEL, not only does it bring Christmas Cheer to others, it gets you all Holly and Jolly too!
Happy Tinseling!
More Christmas Printables
Gift Ideas