Looking for a way to bring Christmas cheer? Let us show you How To Tinsel Neighbors using our You've Been Tinseled Printable!
In the past, we have Tinseled friends' homes but we are in a new neighborhood this year and thought it would be fun to Tinsel Neighbors!
How To Tinsel Neighbors
Decide A FUN Gift To Give That Will Bring Christmas Cheer
The possibilities are endless! Whether you use a Christmas Photo Box, Christmas Gift Bag, or even a Basket, use your imagination and have FUN with your Tinseling!
Movie Box Ideas: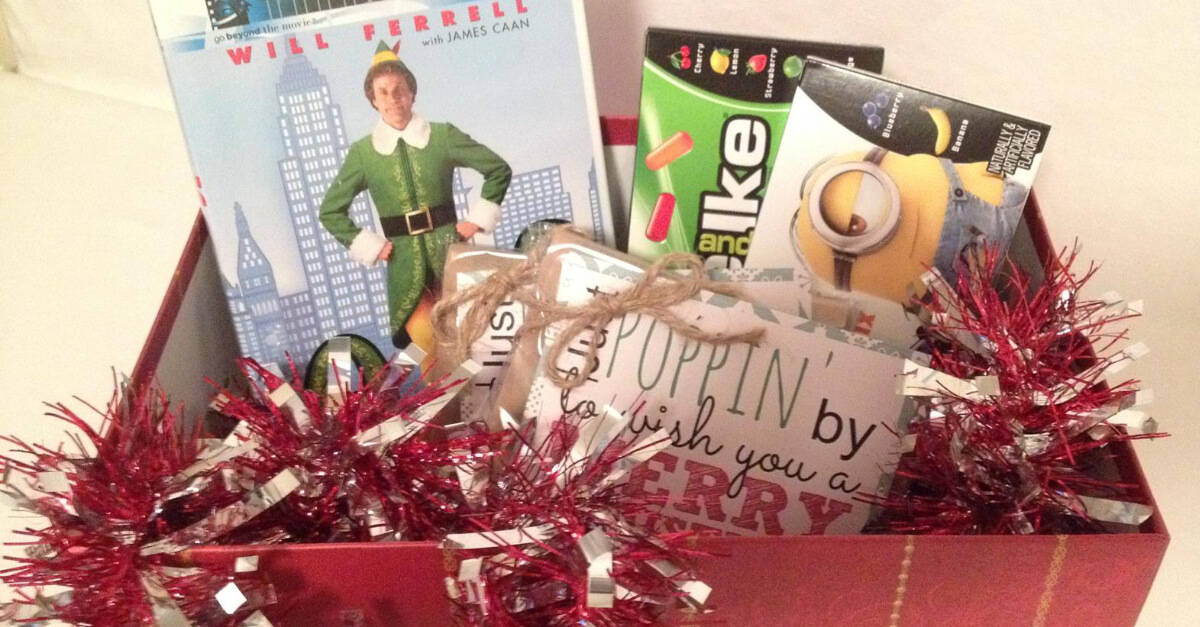 This post contains affiliate links for your convenience. When you purchase through an affiliate link, we receive a small commission at no additional cost to you. Disclosure.
Christmas Goodie Box Ideas:
Poinsettia
Ornament
Christmas Dish Towel
Christmas Scented Hand Soap
Christmas Cookie Cutters
Small Toys
Hot Chocolate
Christmas Coffee
Christmas Photo Box
Tinsel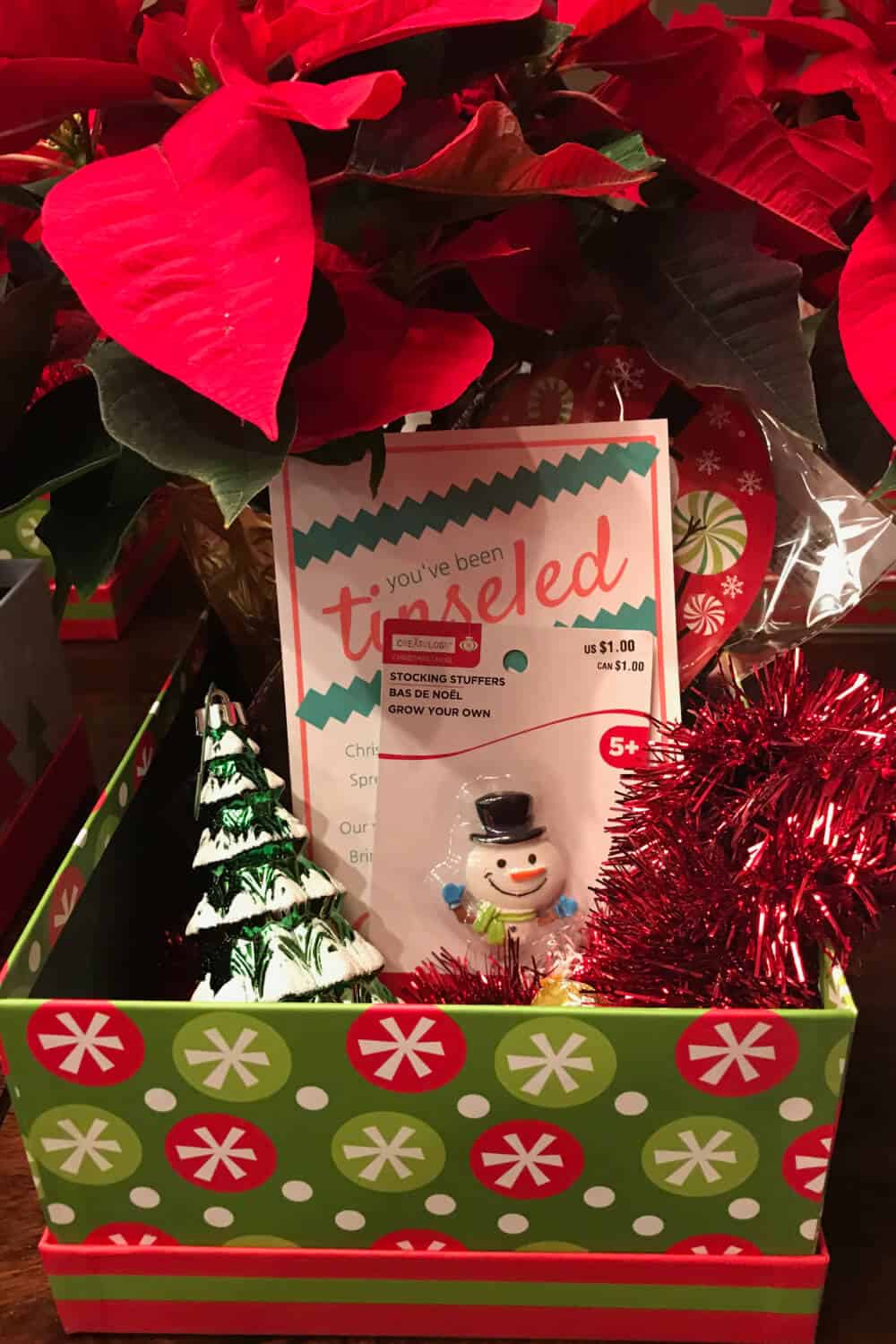 Gather Supplies
Now that you know what you want to give, it's time to gather your supplies!
Find the You've Been Tinseled Printable here!
Where we have found Tinsel Box supplies:
Michael's:
Small Holiday Toys
Microwave Popcorn
Boxed Candy
Tinsel
Assemble Tinsel Boxes
You'll feel like an Elf as you assemble Tinsel Boxes for your neighbors!
I'm including a video below showing How We Assemble Tinsel Boxes!
Deliver Tinsel Boxes To Neighbors
You gotta be brave to do this! Our teenagers have delivered them to friends' houses and I delivered to neighbors!
A few things to keep in mind:
Be Careful – with so many not very nice people stealing packages from doors these days, neighbors may be weary and watching your every move. Deliver at your own risk.
Keep Headlights On – for the same reason as above, it's best not to be too sneaky. Don't look like a criminal!
You Will Be Spotted – many neighbors will likely have the Ring installed and can see who was at their door. Keep it light and just know it's okay if you're found out! You're there to bring Christmas Cheer!
Tinsel Neighbors at your own risk!
It's FUN! And Crazy, a little scary, and nerve wracking.
Our HOPE is you can bring a little Christmas Cheer to Neighbors!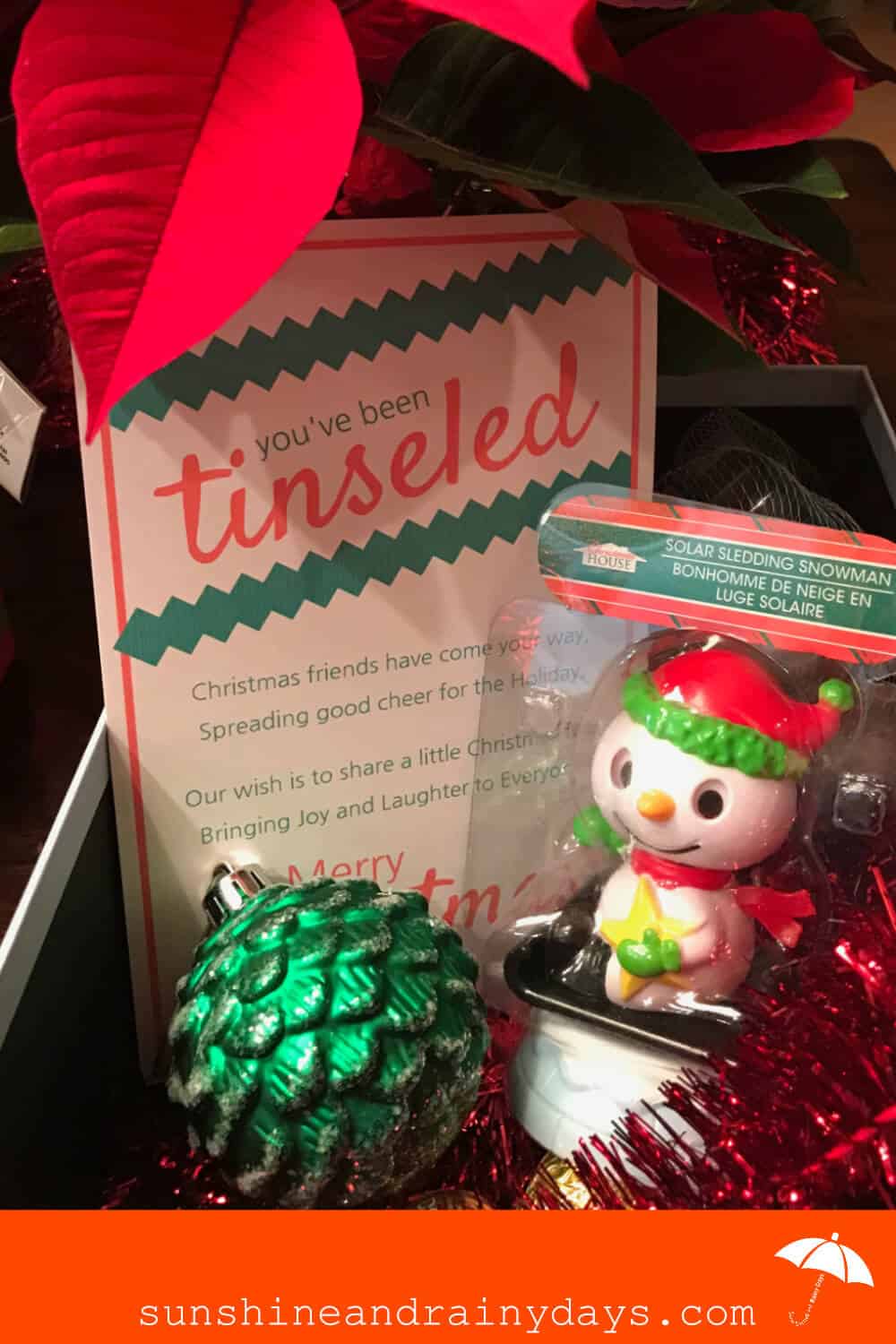 More Christmas Printables
You've Been Tinseled Printable
ELF Riddle Gift Tags For Teenagers Who Know It All
Christmas Want, Need, Wear, Read Gift And Wish List
Christmas Snowball – A Creative Way To Give Money
Gift Ideas