Four gifts for Christmas has become a popular way to give. The idea is to give recipients something they want, something they need, something to wear, and something to read. It's a great idea and has proven to be an excellent guide for us!
This is what Christmas might look like with the want, need, wear, read philosophy:
Want: LEGO set
Need: A suitcase for an upcoming trip
Wear: A new pair of pajamas
Read: A book or gift card to Barnes & Noble
Not a bad idea!
To help you out with this Want, Need, Wear, Read way of giving, I've created a few Printables!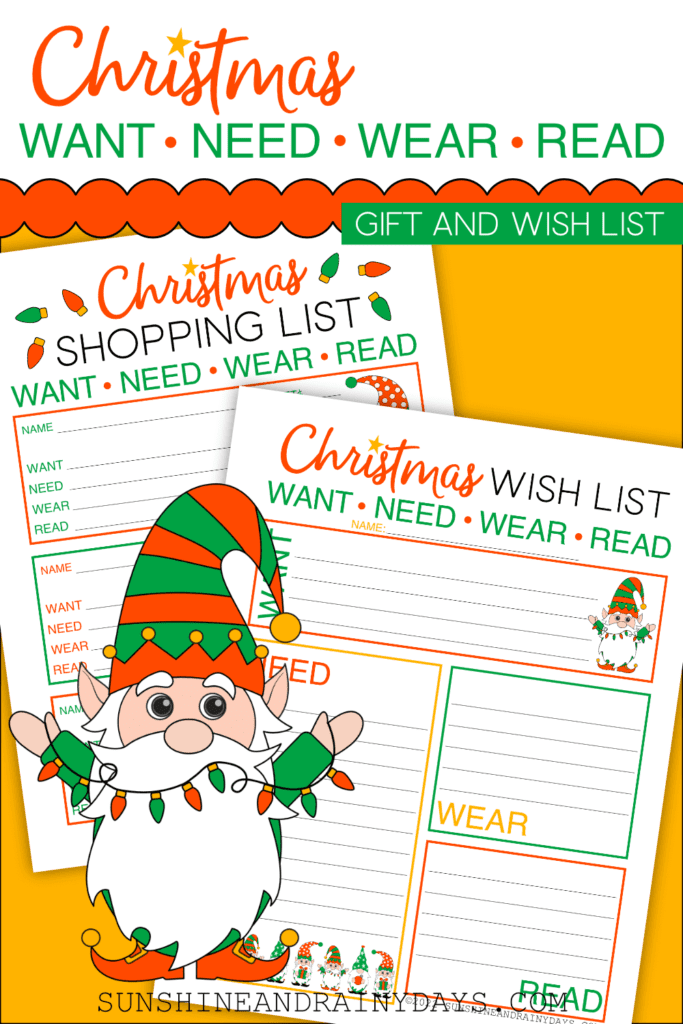 This post contains affiliate links. When you purchase through an affiliate link, we receive a small commission at no additional cost to you. Disclosure.
Want, Need, Wear, Read Gift and Wish List Supplies
Printer
Card Stock or Paper
Want, Need, Wear, Read Wish List Printables – found below
Fun Pens!
Want, Need, Wear, Read Wish List
Hand the Christmas Want, Need, Wear, Read Wish List to your kids and let them dream away!
Want, Need, Wear, Read Gift List
This is where we parents get to take all that dreaming and make a few reality! It's just so fun! There's space for up to 3 kids on one sheet! Have more kids? No worries! Print more sheets!
Write the name of each child and your budget amount.
Go over your kids' wish lists and decide which item from each category you are going to purchase.
Write those items on the appropriate line, along with the price.
They are also available in the Christmas Planner, found below!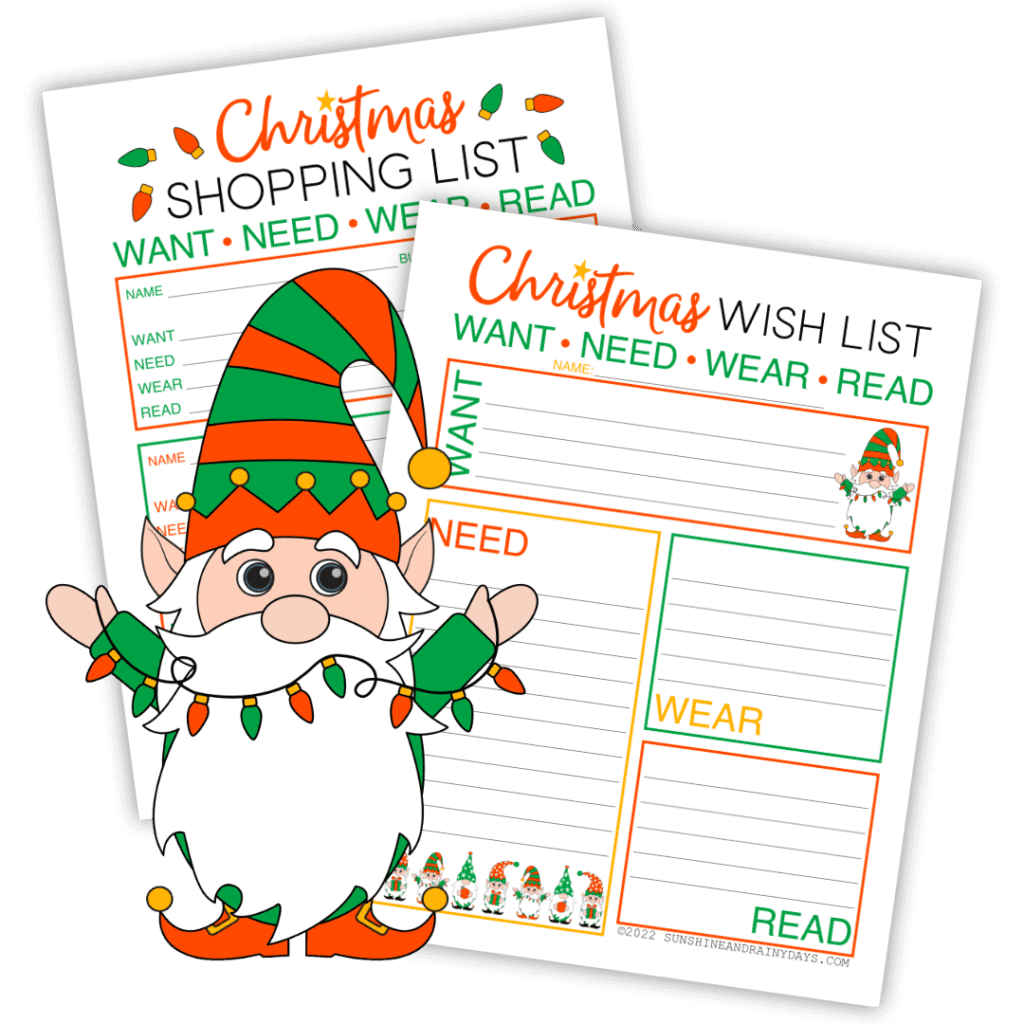 If the Want, Need, Wear, Read way of giving isn't your cup of tea, check out our Christmas Gift List printables!
More Christmas Printables
Gift Ideas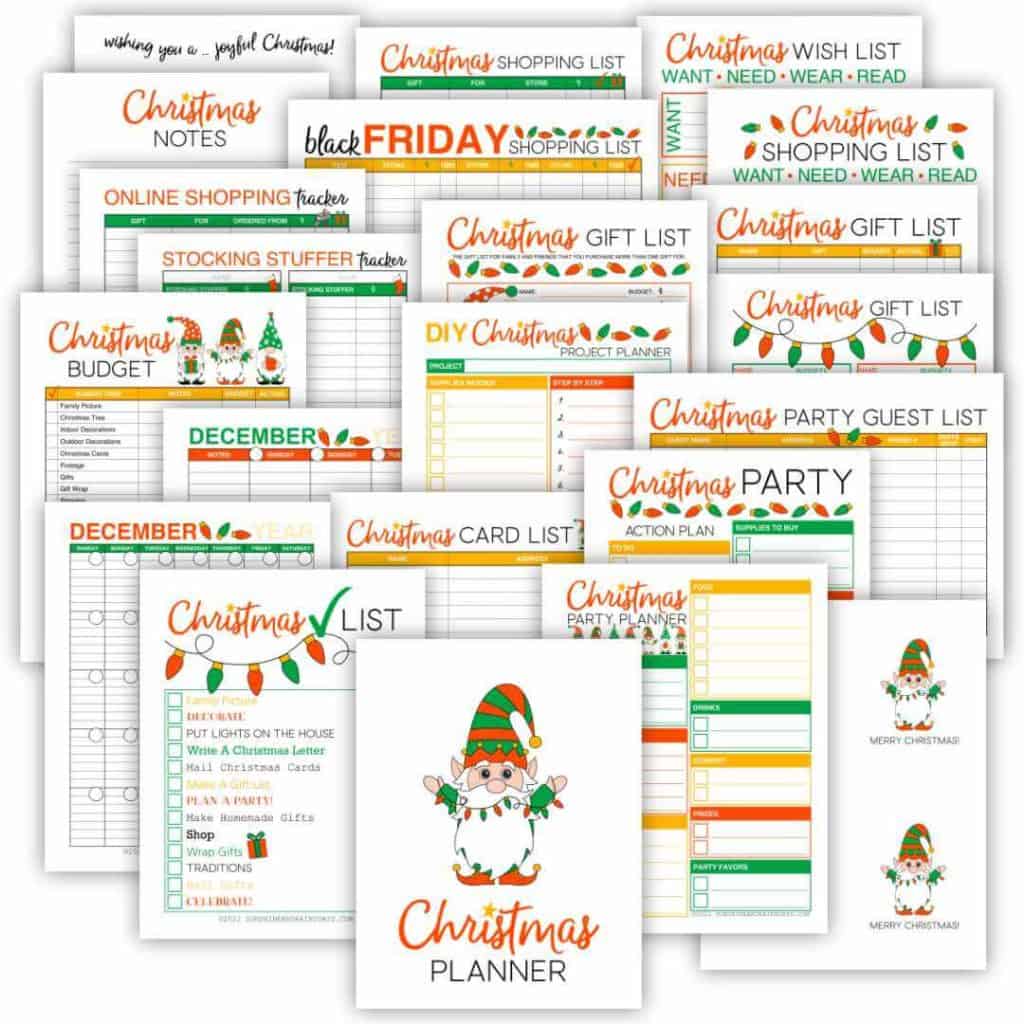 It's Time To Get Organized For Christmas!
The Christmas Planner is here to help you plan the BEST Christmas Yet!
It provides you with space to make lists, and check them twice, plan parties and projects, and create a schedule so you can enjoy your Christmas this year!
Want to fill out the fields, in the Christmas Planner, right on your computer? The Fillable Christmas Planner is also available!