Add Christmas Lottery Ticket Gift Tags to Christmas Lottery Scratch Tickets for an instant, EASY, and FAST gift.
Giving a Lottery Ticket, as a gift, can be quite the gamble. Ba Dum Tss! The recipient has the potential to WIN BIG … making you wish you'd scratched that ticket yourself or they could end up with NOTHING … which means you, basically, gave them a piece of cardboard for Christmas. The gamble is actually kind of exciting!
If you want to take the gamble and give Lottery Tickets for Christmas, dress them up with these sweet Christmas Lotto Gift Tags.
What Do The Christmas Lotto Gift Tags Say?
The Christmas Lottery Ticket Gift Tags printable includes four different sayings:
I Appreciate You A Lotto
Thanks A Lotto For All You Do
Wishing You A Lotto Fun This Christmas
Your Friendship Means A Lotto | Merry Christmas
Each saying is on a separate sheet, 8 per page, so you can print just the saying or sayings you like most.
Who Should I Give Christmas Lottery Tickets To?
Lottery Tickets are a great idea for just about anyone on your list. Here are a few ideas:
Co-Workers
Family
Friends
Mailman
Garbage Guy
Milkman
Dirty Santa Gift
White Elephant Gift
Stocking Stuffer For Adults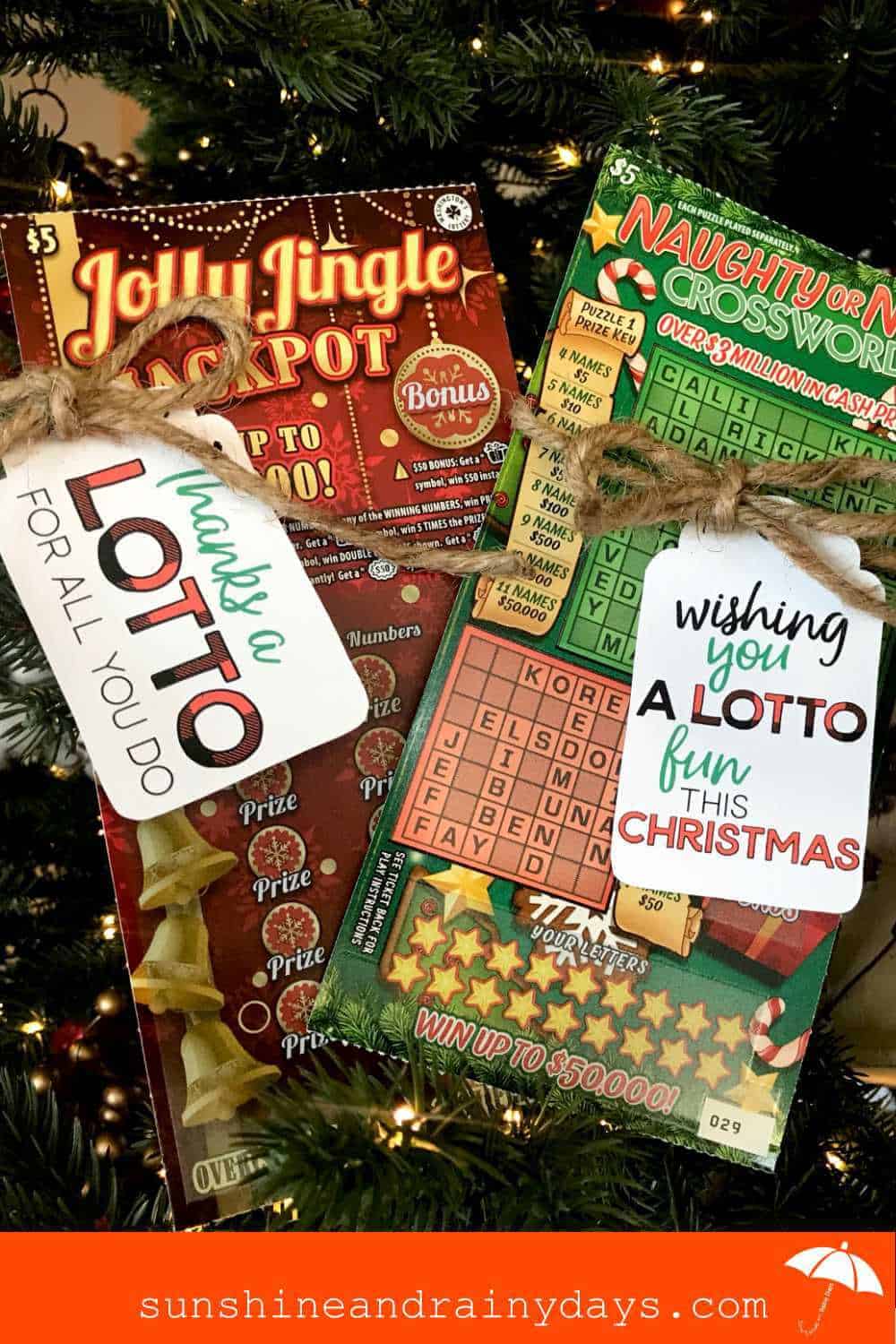 How To Use The Christmas Lotto Ticket Gift Tags
This post contains affiliate links. When you purchase through an affiliate link, we receive a small commission at no additional cost to you. Disclosure.
Print the Lotto Gift Tags you plan to use. I like to use card stock.
Cut the Lottery Gift Tags.
Hole punch the top of each Christmas Lotto Tag.
Tie the Gift Tags on a Christmas Lottery Scratch Ticket, using jute.
Take a gamble … gift the FAST and EASY way!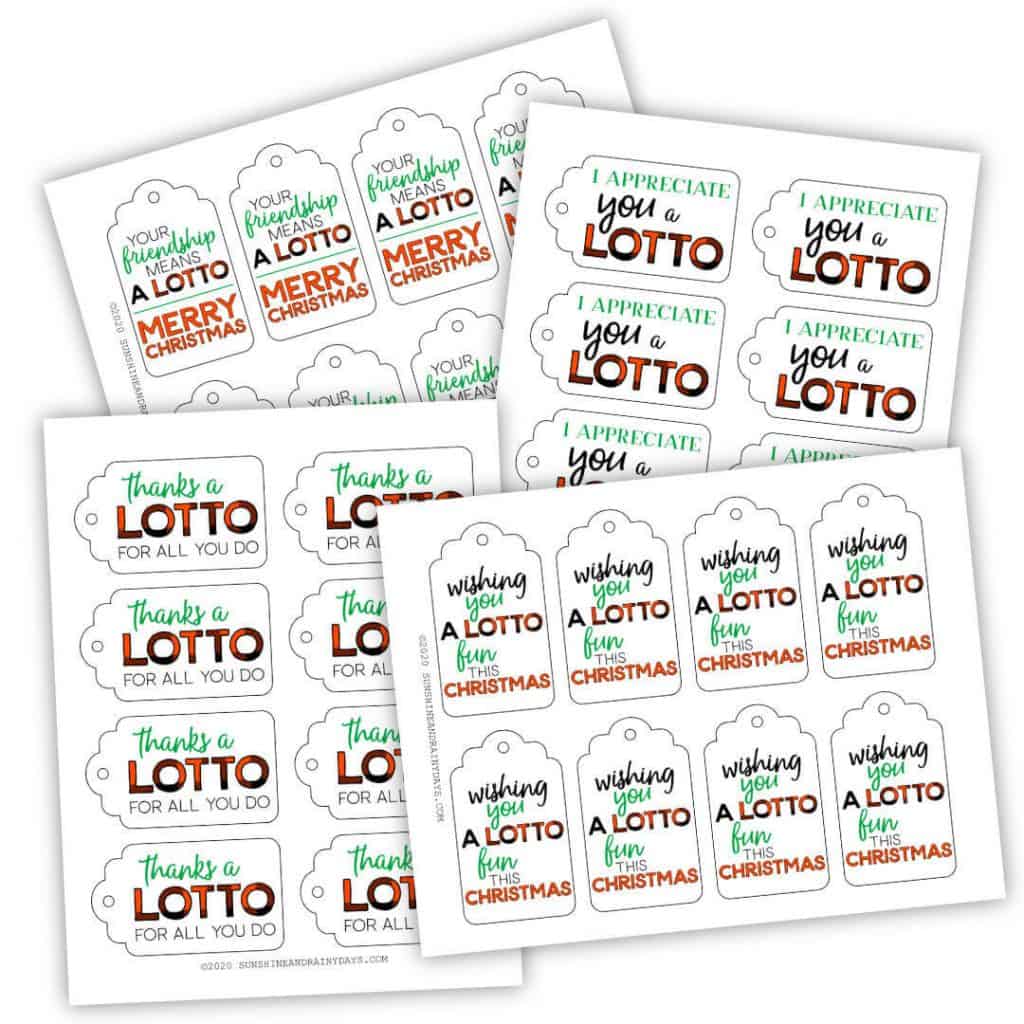 More Gift Ideas