This Thanksgiving Banner you can print at home is so EASY to put together, you'll wonder why you didn't do it sooner!
This year, we decorated for Christmas before Halloween … crazy, right? But that doesn't mean we've forgotten Thanksgiving. Pumpkins and Christmas trees totally go together!
Since the fireplace mantel has Christmas stockings hung, I decided to put a Gobble Thanksgiving Banner, right on our tree. That's NOT weird at all!
If you want to get a little wild and put a Gobble Banner on your Christmas tree, I've got printables for you. Maybe you still have room on your fireplace mantel or you may even have a hutch this banner would be perfect for. That's okay, too. You don't have to be crazy like me.
Gobble Banner Supplies
This post contains affiliate links. When you purchase through an affiliate link, we receive a small commission at no additional cost to you. Disclosure.
That's it! You probably already have the supplies you need, right at home.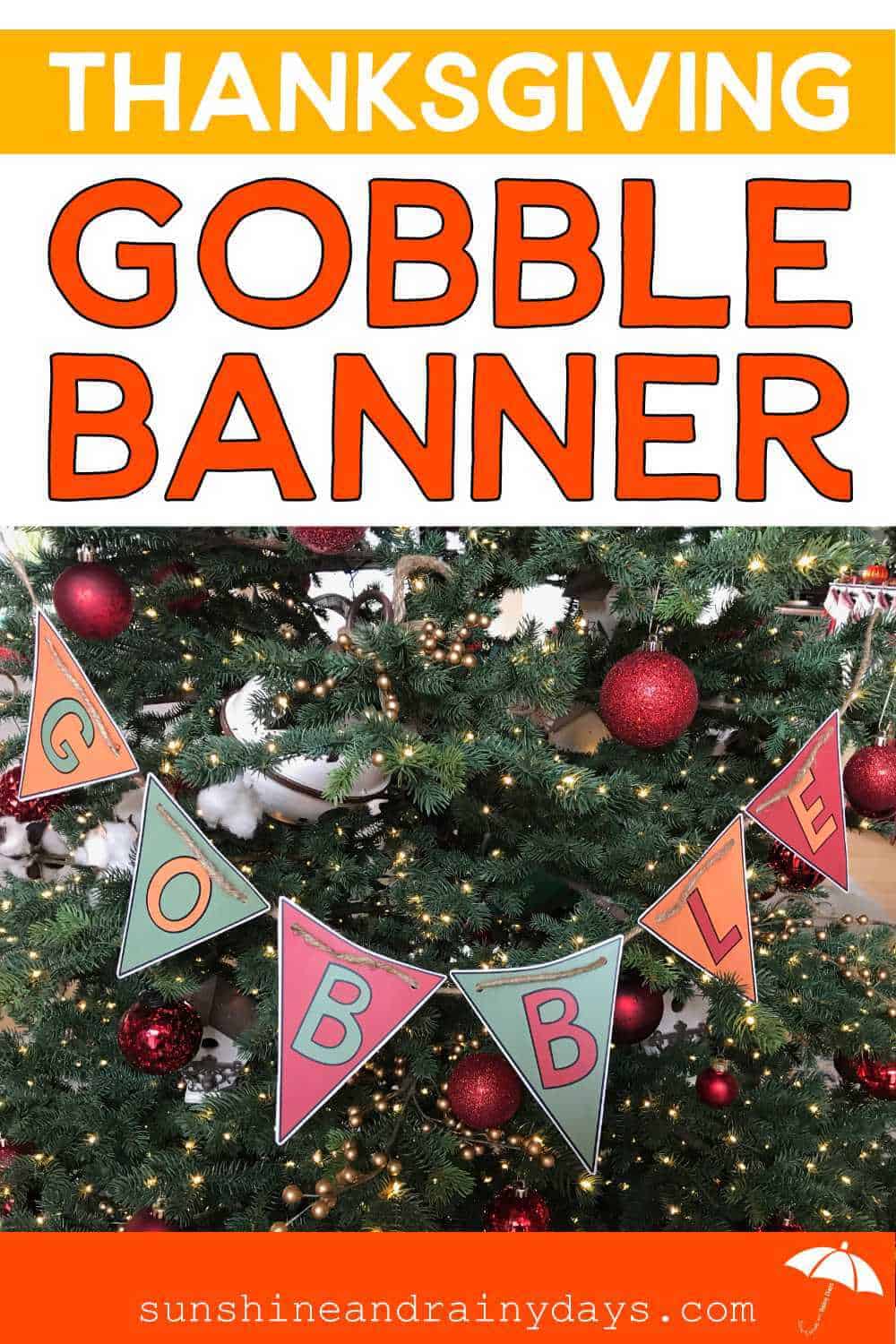 How To Put The Thanksgiving Banner Together
Print the Gobble Banner.
Cut out each banner flag.
Punch two holes at the top of each banner flag.
Thread jute through the holes, keeping the letters in the right order.
Hang the Thanksgiving Banner in your preferred spot!
Sweet! That's my kind of Thanksgiving decor … EASY and awesome!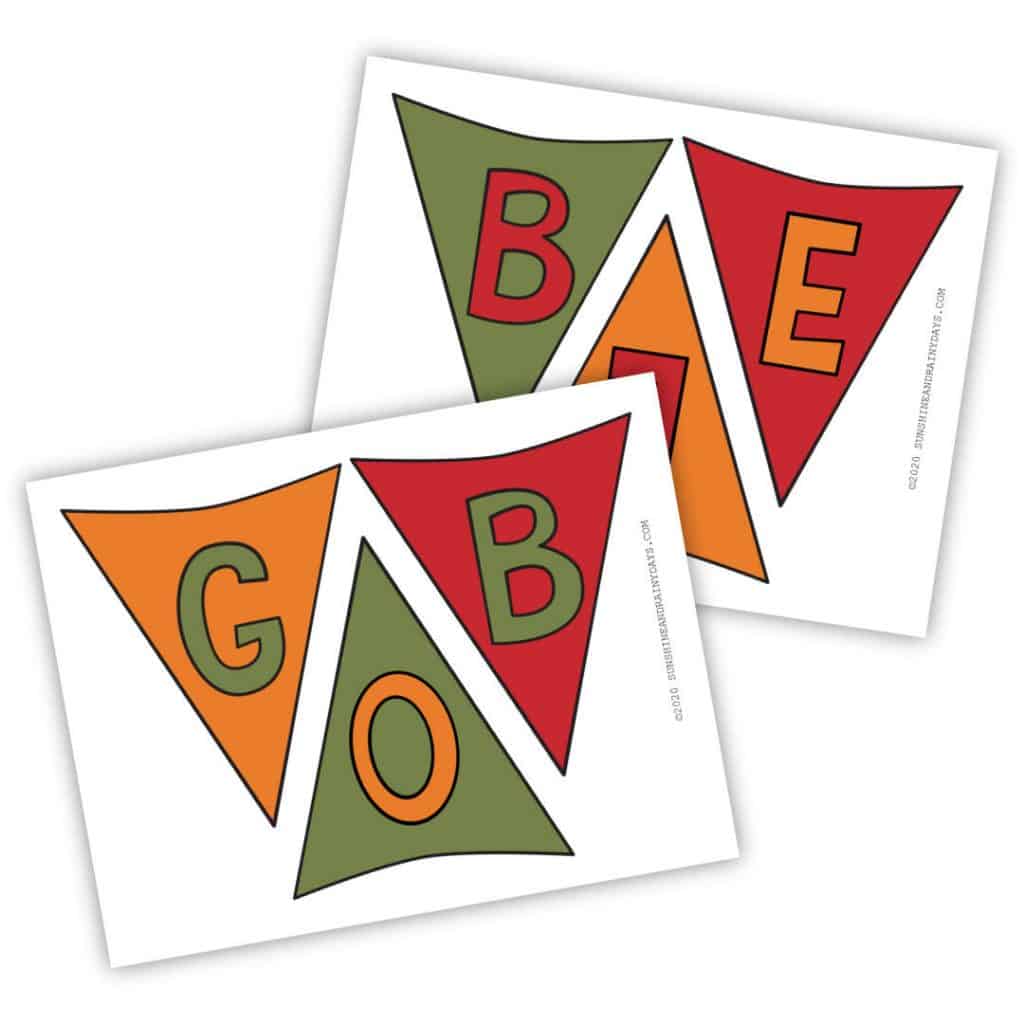 Now … I sit and wait for my husband to come home and see our Gobble Christmas tree!
More Thanksgiving Printables