The Large Banner Letters & Numbers were created to help you celebrate any occasion in a BIG way! They can be used indoors or laminated and used outdoors to make your celebration extra special!
When my dad turned 80, we celebrated with a Birthday Parade and hung a Birthday Banner on my husband's truck. Then, we headed back to my parent's house and hung the banner on their porch! It was supposed to rain the day of the Birthday Parade so I laminated each Birthday Banner flag … just in case. Thankfully, the rain held off and it was a beautiful afternoon for the parade!
Whether you're celebrating a Birthday, Graduation, or any other special occasion, these banner letters and numbers are a fun way to celebrate and make the guest of honor feel loved! With four colors to choose from, it's easy to customize your banner in school or favorite colors.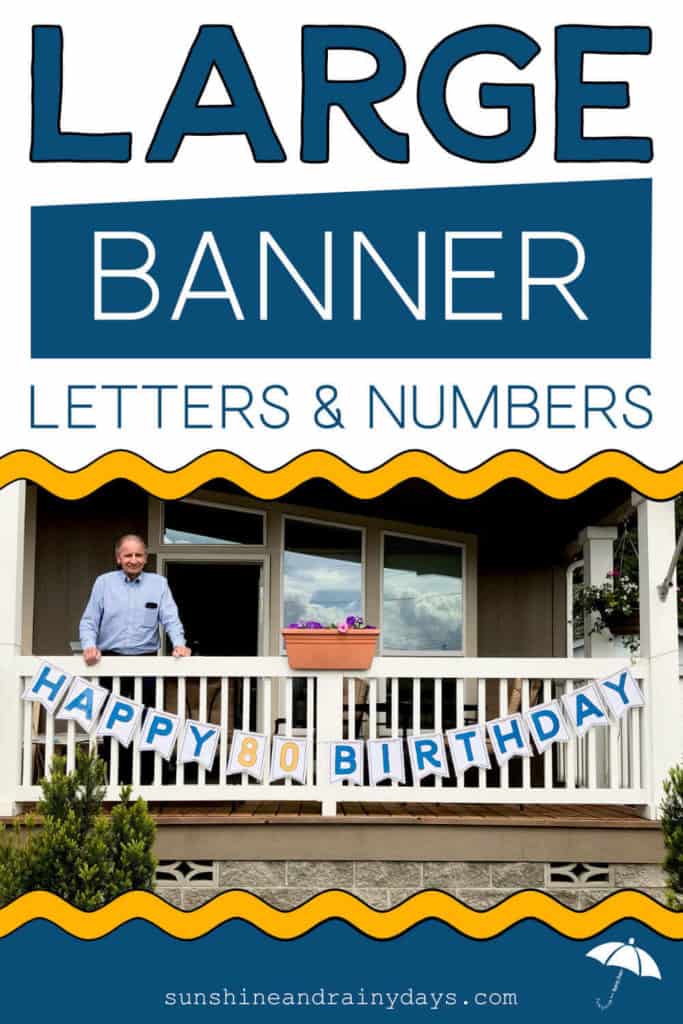 Large Banner Supplies
This post contains affiliate links. When you purchase through an affiliate link, I receive a small commission at no extra cost to you. Disclosure.
Large Banner Printables – there are four colors to choose from, below
Printer
Scissors
Hole Punch
What's Included In The Large Banner Printable
Every letter of the alphabet – one letter per page
Numbers 0 – 9 – one number per page
Four Flags with ST, ND, RD, and TH – good for any Birthday Age!
How To Create Your Large Banner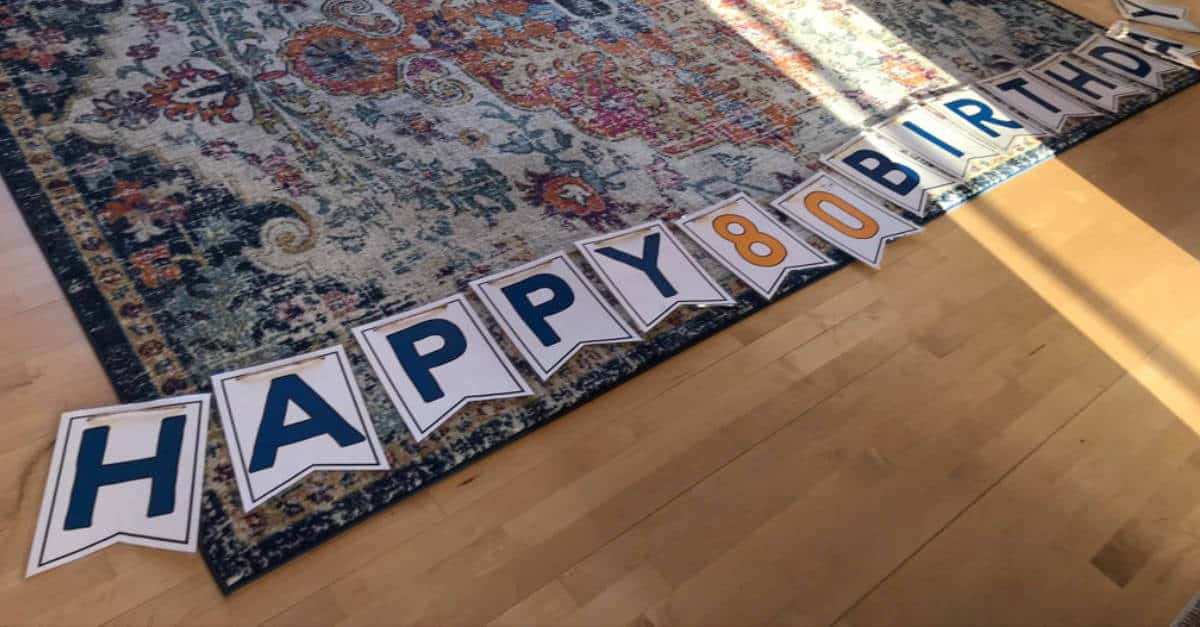 Print the letters and numbers you need, on card stock, for durability. There are four colors to choose from. Use one color or combine a few!
Cut the bottom of each flag.
For extra durability, laminate each page.
Punch two holes in the top of each flag with a hole punch.
Thread jute through the holes, leaving enough on each end to tie the banner.
Hang your banner, for all to see!
For a more rustic look, print the black banner letters and numbers on kraft card stock!
Get Your Large Banner Letters And Numbers Here
A big banner is a great way to make the person you're celebrating feel extra special! Use these letters and numbers to create a banner that will make your event a memorable one!