As the autumn breeze brings a chill to the air, and the Thanksgiving season is here, I'm excited to share an activity that will add a touch of turkey crafting fun! Make your own paper turkey by applying paper feathers to the cutest turkey you've probably ever seen!
The holidays have this magical power that makes crafting irresistible. And this little paper turkey is like the ultimate crafting scratch for that festive itch! With just a few supplies, you can create a paper turkey that you can be proud of or help friends and family create their own masterpiece by providing the supplies. After all, who wouldn't want to make a cute little turkey? Get ready to unleash your creativity and let the holiday crafting magic begin!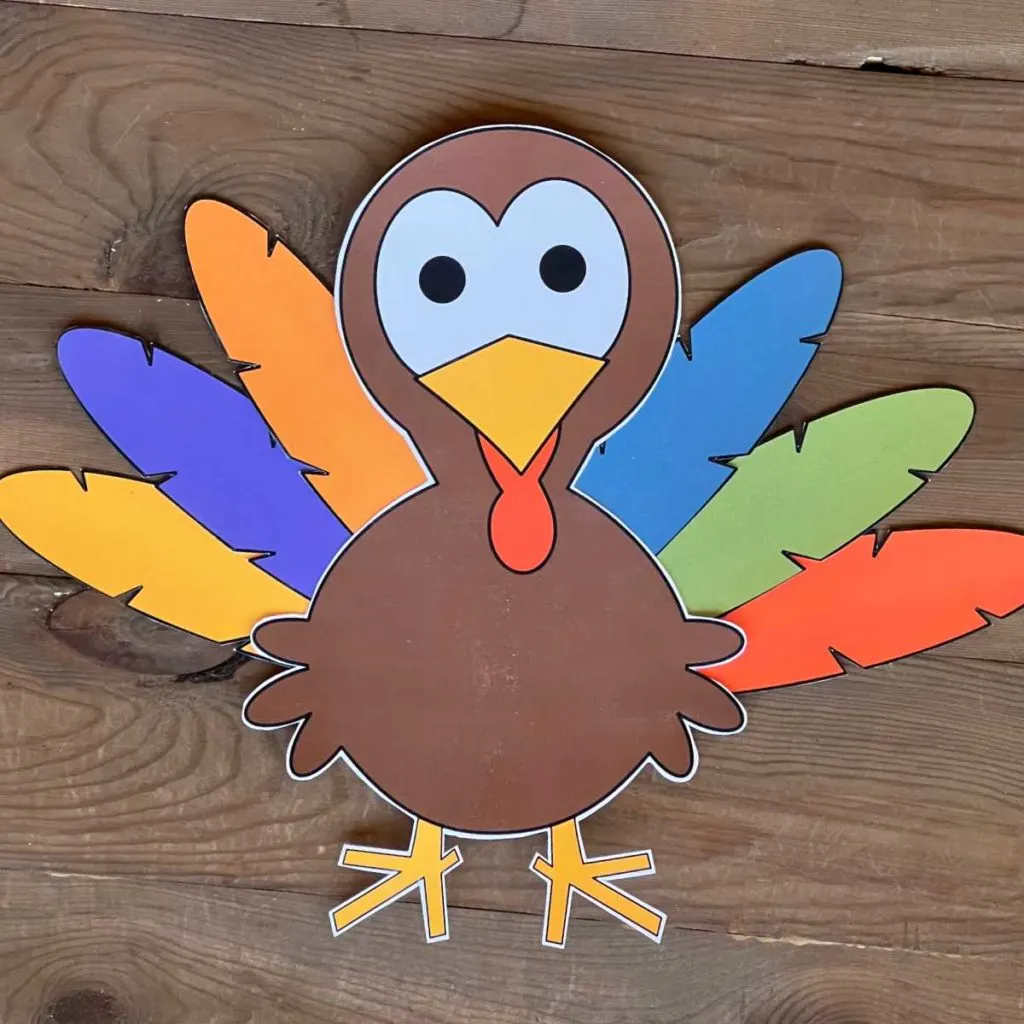 Turkey Crafting Supplies
This post contains affiliate links. When you purchase through an affiliate link, we receive a small commission at no additional cost to you. Disclosure.
Color Printer
Card Stock
Scissors
Glue Stick or Tape Runner
How To Craft Your Own Adorable Turkey
Print the turkey and feathers on card stock.
Cut out the turkey and feathers.
Attach the feathers to the back of the turkey, using a glue stick or tape runner.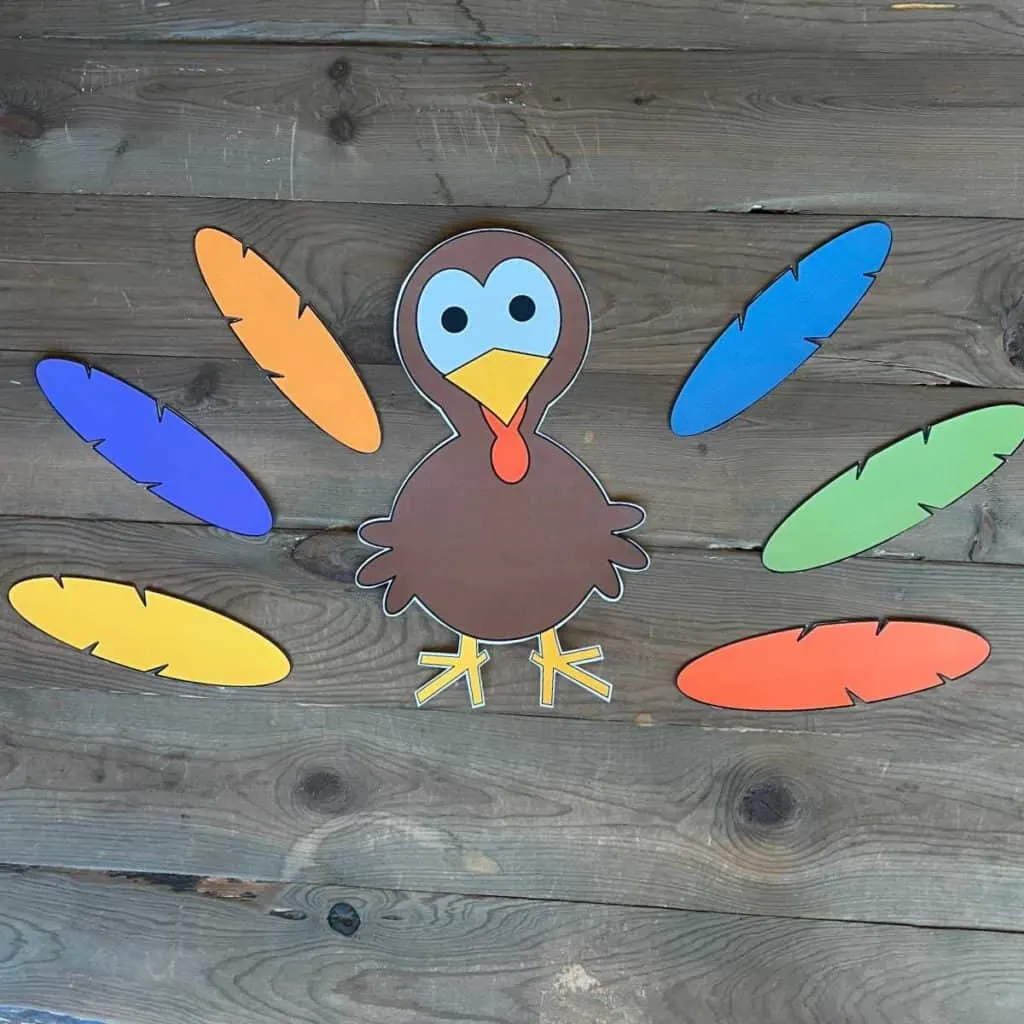 Personalize Your Paper Turkey
This adorable turkey is perfect just as it is but you could also personalize your turkey to make it uniquely yours. Here are a few ideas to get your creative juices flowing:
Write things you are thankful for on each turkey feather, using fun markers.
Add googly eyes to the turkey.
Print as many turkey feathers as you need to create the color pattern you like best.
Print the turkey feather outlines on white card stock to color.
Print the turkey feather outlines on colored card stock to save on ink.
If you'd like to color the whole turkey, check out this Turkey Coloring Activity.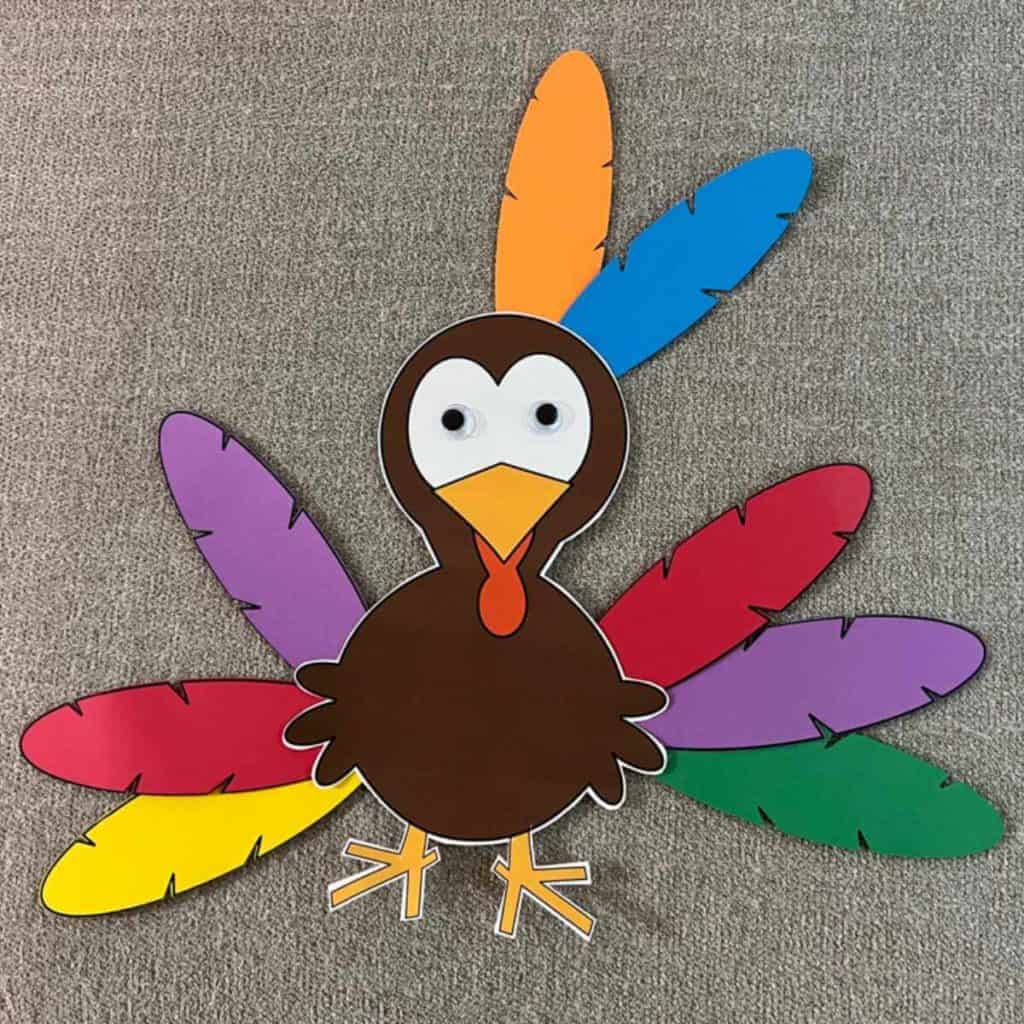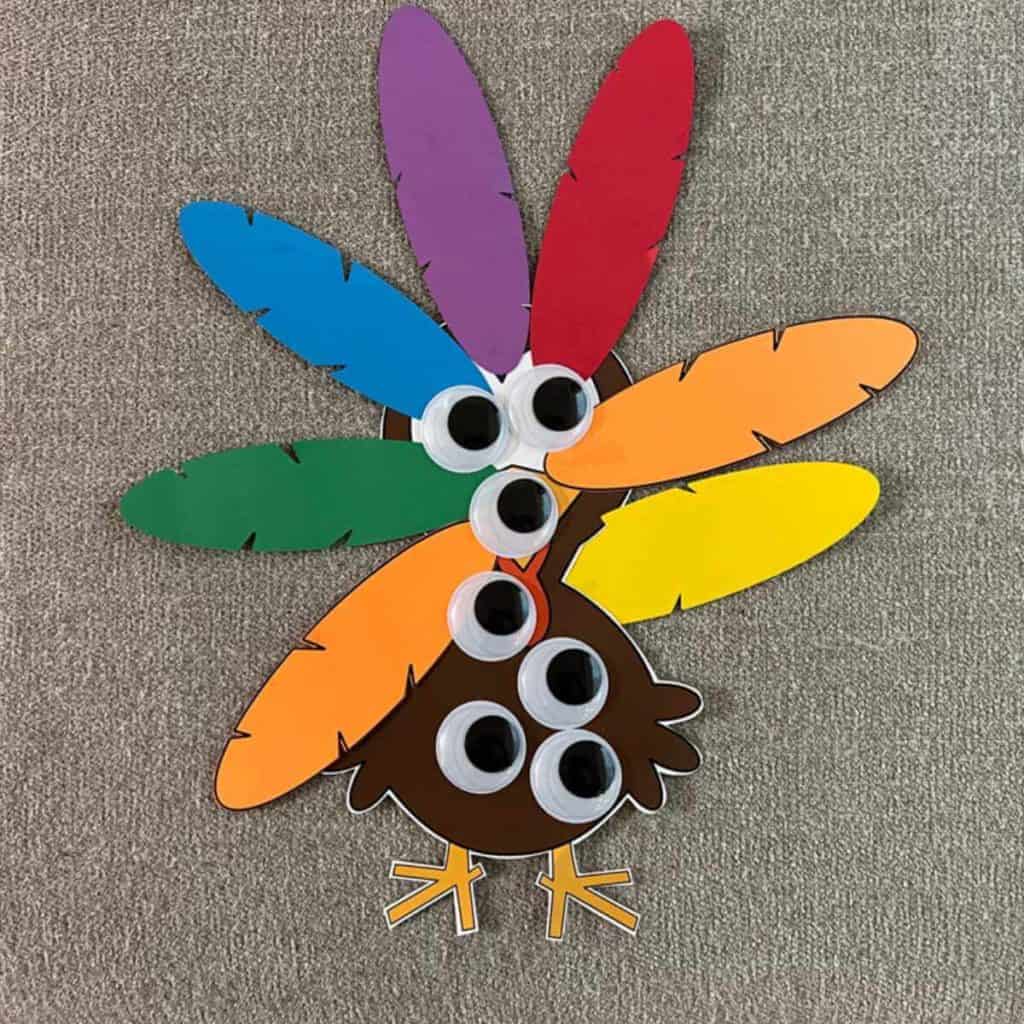 Who Should Make A Paper Turkey?
Anyone from a pre-schooler to a retired grandma will enjoy creating their own turkey creation! A pre-schooler may need help cutting the turkey and feathers but would love gluing on feathers and sticking on googly eyes. Elementary-aged kids will be able to practice their cutting skills while they craft and older kids to adults can take a little time from the hustle and bustle to relax and create.
What Do You Do With A Paper Turkey?
These little turkeys are a festive way to decorate for Thanksgiving and so much more! Here are a few ways you can use the paper turkeys:
Thankful Turkey: Turn your paper turkey into a "Thankful Turkey" by placing a turkey on the wall and leaving paper feathers where guests can write down things they are thankful for. Add the thankful feathers to the turkey and you'll end up with a turkey display full of thankful feathers.
Place Cards: Use paper turkeys as place cards by placing them on plates with the guests' names on them.
Turkey Garland: Create a festive garland by stringing multiple crafted paper turkeys together. Hang it along a mantel, across a doorway, or in any other prominent place for a festive atmosphere.
Kids' Craft Activity: If you have little ones around, involve them in crafting their own paper turkeys. It can be a fun and engaging Thanksgiving activity for kids.
Photo Booth Prop: Make your Thanksgiving gathering more memorable by using the paper turkey as a photo booth prop. Encourage guests to take pictures with the turkey for added holiday fun. You could even name the turkey!
Care Package Fun: Add a paper turkey to a Thanksgiving care package either already created or as a craft for the recipient.
Social Media: Take a picture with your turkey and share it on social media.
Decorate the Fridge: Hang your paper turkey on the fridge for all to see!
As you begin your paper turkey crafting adventure, may your creativity soar as high as a Thanksgiving turkey takes flight! Whether it's perched proudly on your table, adorned with messages of gratitude, or part of a festive garland, let your crafted turkey be a symbol of the joy and warmth that surrounds this special season.
Get Your Paper Turkey Here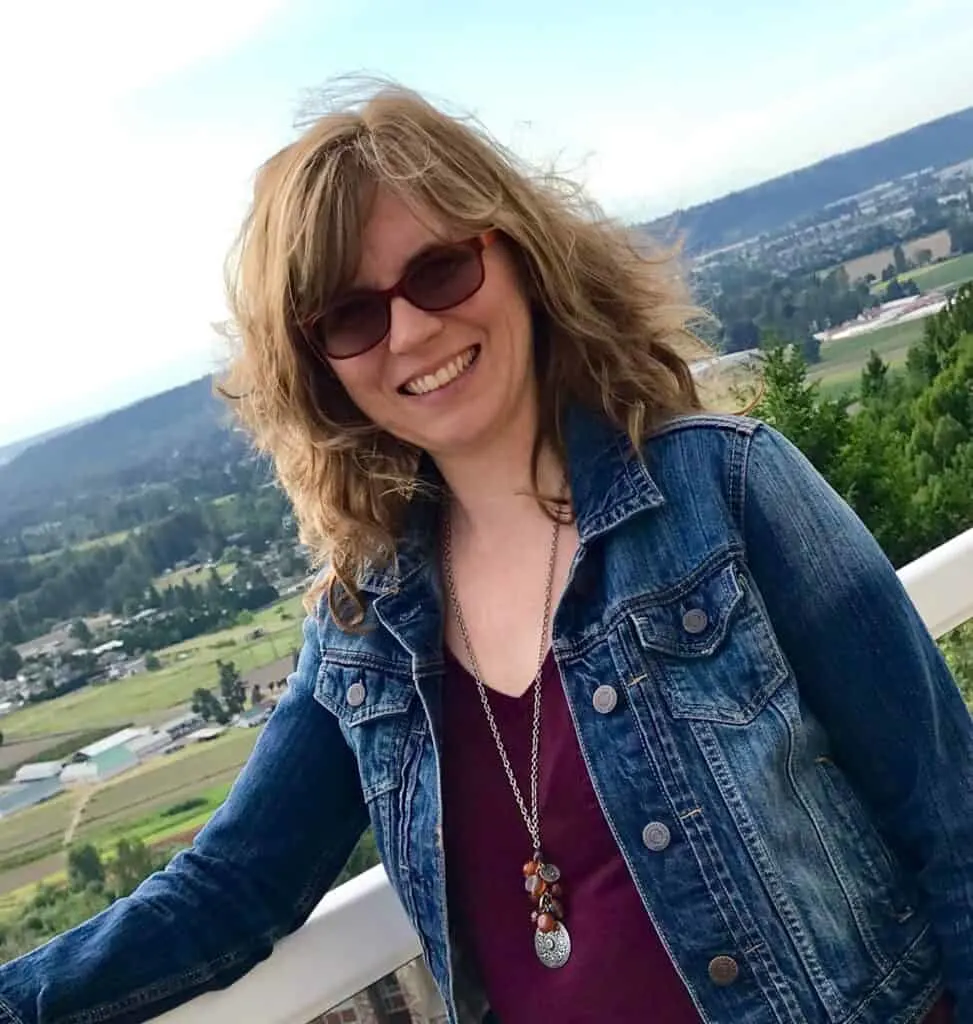 Hi! I'm Bridget Jo!
I create printables and DIYs to help you organize your life and celebrate the special occasions! It's my mission to inspire you to get creative and find joy in the everyday!