It is the innate desire of humans to be loved, needed, admired, appreciated, and accepted.
Thanksgiving is the perfect time to express our gratitude for each other.
We've made it easy with our Thankful For Each Other Printable!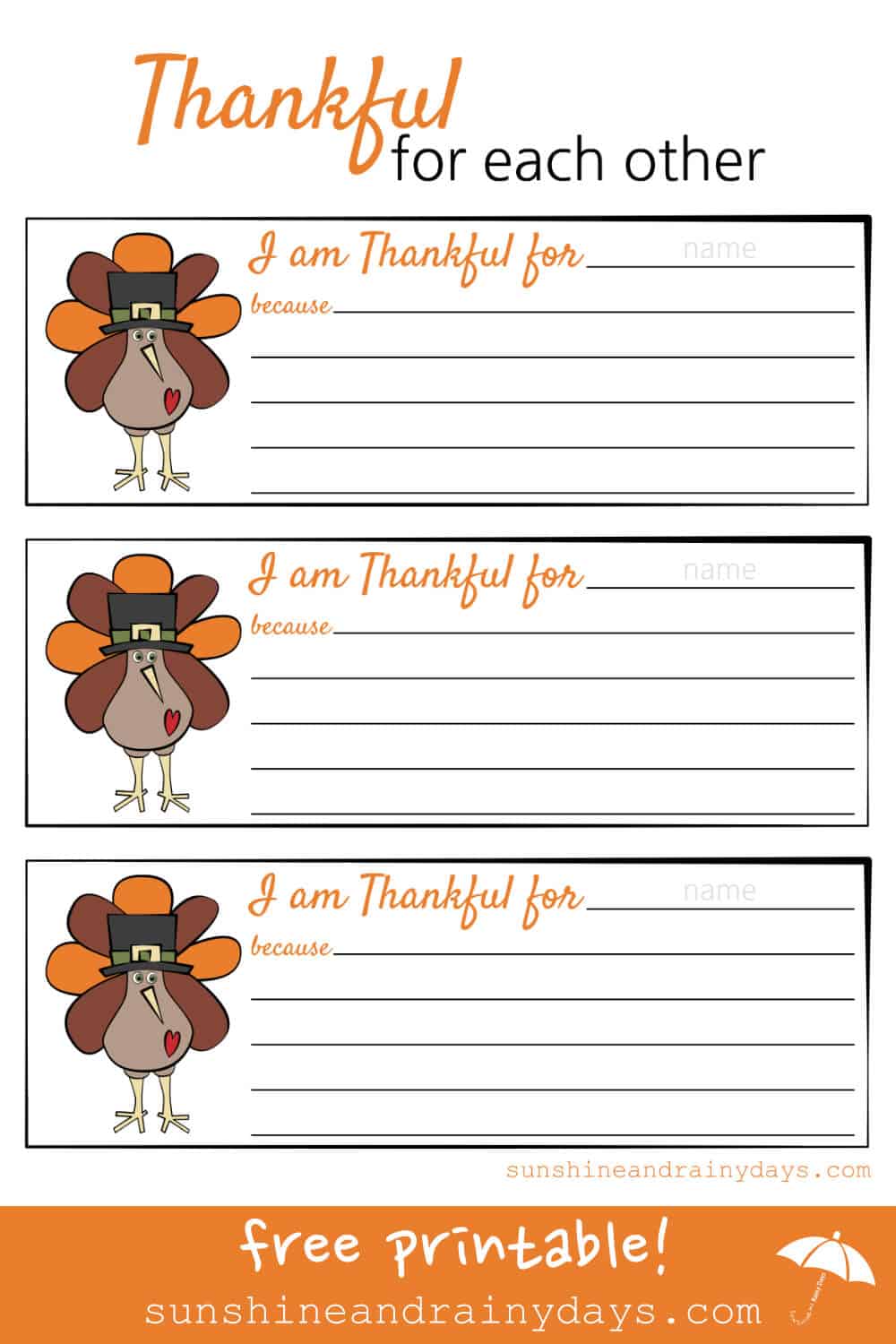 Thankful For Each Other Printable
This post contains affiliate links for your convenience. When you purchase through an affiliate link, we receive a small commission at no additional cost to you. Disclosure.
Our Thankful For Each Other Printable is designed to use with close family. The idea is to fill out a Thankful card for each family member.
How To Use The Thankful For Each Other Printable
Print enough Thankful For Each Other cards so each family member can fill out a card for every family member. (I like to use Card Stock but regular paper will work just fine.) Example: We have four people in our immediate family so we will print one sheet for each family member to have three cards!
Cut each card with scissors or a paper cutter.
Fill out a Thankful Card for each family member writing who the card is for.
Do not sign your name.
Place all cards in a basket or box.
Sort your Thankful Cards by name.
Have each family member read the Thankful Cards written to them and guess who wrote them.
Click the picture below for your FREE Thankful For Each Other PDF!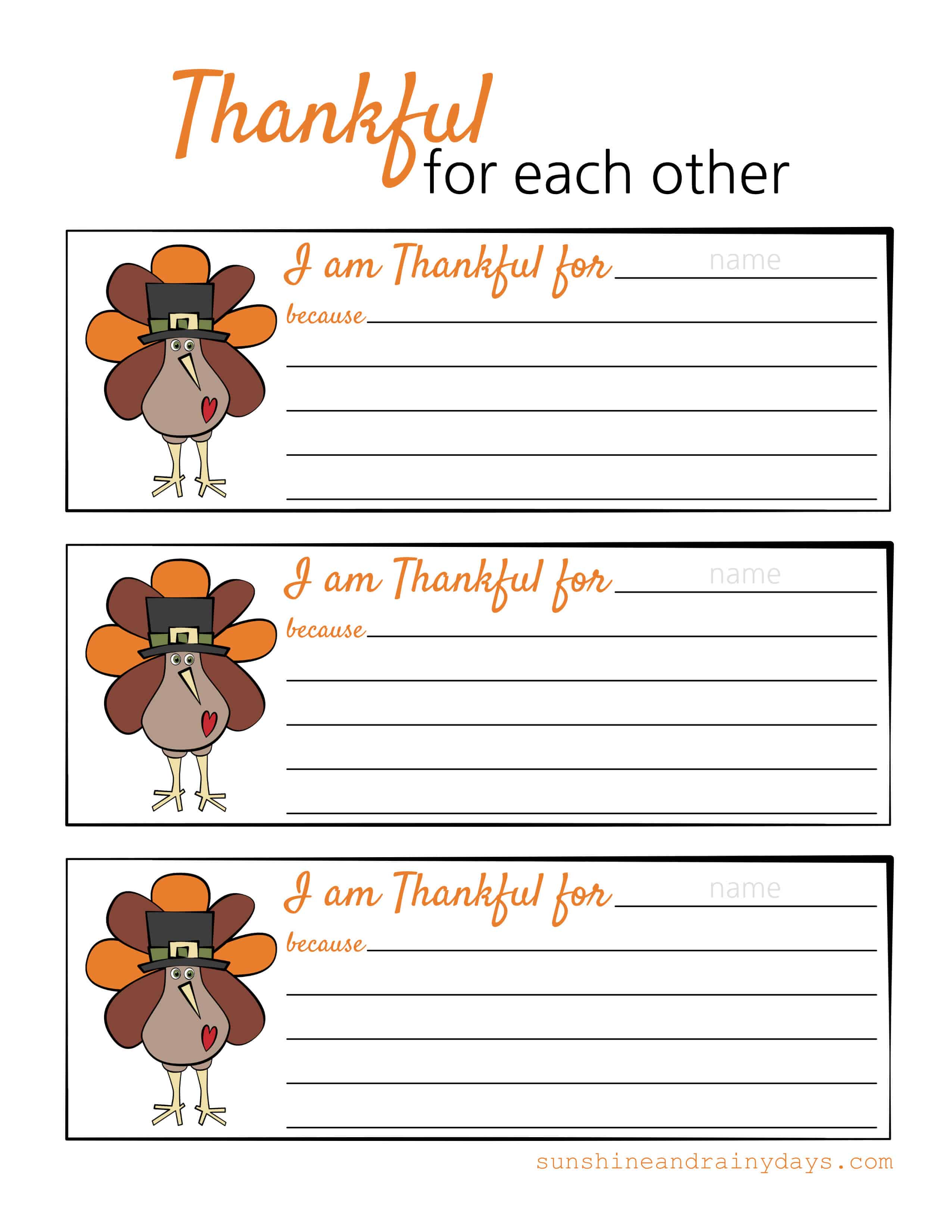 This is a fun twist on going around saying what you are thankful for.
It is also a great way to uplift the ones we care about most!
More Thanksgiving Printables
Thankful Cards
Subscribe to Sunshine And Rainy Days to Gain Access to our Free Printables Library!
It is here you will find every Thanksgiving Printable we have, including our Exclusive Thankful Cards for subscribers only!
How to use our Exclusive Thankful Cards:
Have each Thanksgiving Day Guest write what they are Thankful for. Place each sheet in a basket and take turns reading each other's Thankfulness. Can you guess who wrote what?
More Thanksgiving Posts
Thanksgiving Place Card Printable
JOIN OUR MAILING LIST!
Subscribe (free!) to gain access to my Resource Library full of FUN Printables! Once subscribed, you will receive weekly emails with Printables, DIY Projects, and FUN for your Everyday Life!
By subscribing, you are agreeing to our Privacy Policy.